AdCreative, known for its ability to create ad creatives that boost content production, works efficiently when we talk about creating ads and content. The creatives you generate using AdCreative will also integrate the guidelines and goals specified to create content that delivers creatives suitable for use in marketing.
Being a top choice for content creators and marketing leads, AdCreative is definitely a reliable tool, but there are tools that will be better in one way or another.
Here are the best alternatives to AdCreative.ai:
Let us briefly talk about these 5 best AdCreative AI alternatives!
1. Predis AI
Loved by millions of users, Predis.ai is an ad-creating AI tool to generate creatives and ads that will generate great results. Creating ad copies and creatives using Predis only needs your text input. The tool provides justice to your brand by creating exceptional ad creatives, in your brand language.
With Predis, you get 30 free posts without spending a single penny. If you love the work this tool is doing, you can then proceed with the payment for the same. Stop the tiring work of manually creating ads for your brand and let Predis, one of the best AdCreative AI alternatives, work beyond your expectations.
Features
Predis.ai generates ads and copies from a simple text input
It can generate all types of social media content and ads for every platform.
It has built in integration with all the top platforms, so you can generate content and publish seamlessly.
It has an idea lab feature, where the AI can give you answers to all your social media marketing questions.
Schedule your posts in a click from the content calendar, and you can then focus on other ways to improve your brand.
Pricing
Free: $0/month
Solo: $29/month
Starter: $59/month
Agency: $139/month
Reviews
2. Canva
Canva is the savior for small businesses, literally. Why will you want to use it? It is because it is cheap, quick, and easy. Even if you are not a designer, you can get a good grasp of designs using this ad creative tool.
So, with Canva, explore the easy way to design, with its tools. With an easy learning curve, you can begin to create creatives without spending a lot of time learning the design tools of the application.
Features
The best part about Canva is that it is so easy to use. What creative you want to create will have ample templates for you to begin with amazing designs and content.
Another great feature of Canva is that you can upload your content or media files and add them to your projects with ease. The access given to the shapes, icons, and a lot more elements saves you from the tedious work of working on individual details.
Just pick the icons or shapes you want and begin with your project.
Unlike most ad creatives, Canva is not just limited to photos, videos, and carousels, but you can create a lot more than the basic content types.
Pricing
The pro version of Canva will cost you an amount of $14.99 (per month) or $ 119.99 (per year).
Cons
This AI tool saves a lot of work on our end but one of the drawbacks of the tool is that it is difficult to design unique elements like icons or stickers. They have a great variety of templates, but a wide collection does not mean they are unique.
Reviews
3. Adobe Express
Adobe Express is the best for people who need basic design tools. With the latest updates of the tool, creative content for Instagram is possible with just a drag and drop! There is no limit to creating unique and engaging creatives with Adobe Express.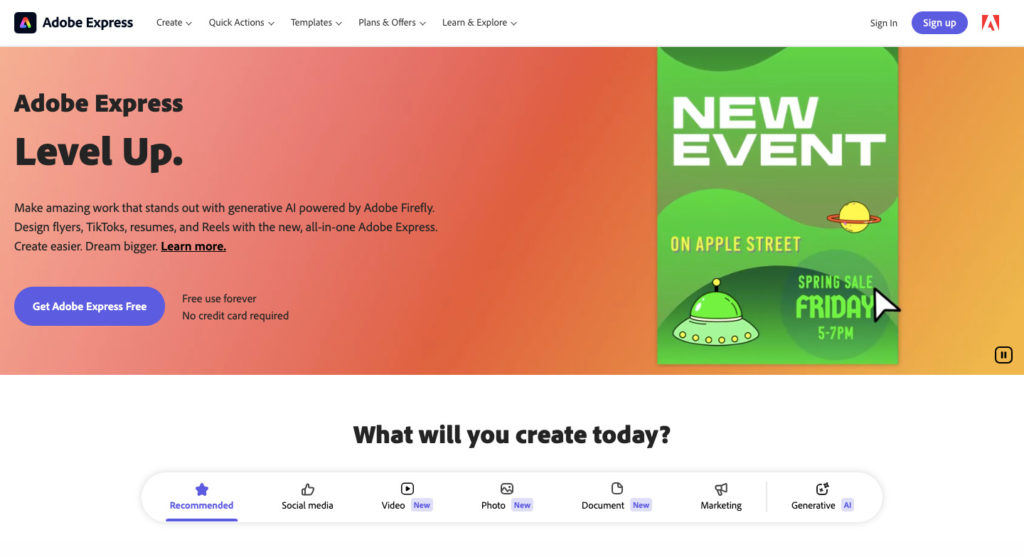 Features
The tool is built with generative AI features, making it so much easier to add effects and content just using text prompts.
Another feature of this best pick from best AdCreative AI alternatives is that this web-based tool makes it easy to work with projects from anywhere.
The creative tools have design templates, but Adobe Express stands out from the crowd with its clean designs and excellent fonts. It is the best Adaptive alternative if you need content with simple and perfect visuals.
And not to forget that the ease of endless customization makes working with the tool so much easier!
Pricing
Free version with basic features
Pro: $9.99
Cons
Some people might find using the web platform difficult. Some users also have trouble with resizing the images. Another feature that has been reported to have faults is the background remover.
Reviews
4. VistaCreate
If you are looking for a design tool built using templates designed by professionals and a huge variety of design elements, VistaCreate is a definite hit for you. And not just create amazing creatives, but schedule design, edit, and schedule them at your convenience.
Features
Most of the creative tools lack originality in content created because of the pre-existing templates. With Vista Create it is so much easier to upload your own imagery or fonts to make every creation unique.
If you don't want to waste all your time making creatives, VistaCreate will do it because editing is so much quicker and easier using this creative alternative.
To create an exceptional piece of content all you have to do with Vistacreate is choose a template, add your content, and export! So easy!
Working with this tool provides no limitation when the device you use is a concern. So create unique content with Vistacreate from your laptop, desktop, or smartphone.
Pricing
Cons
The template and animation collection are great, but they are limited. Adding to that, the alignment feature is a bit faulty in this pick from the best AdCreative AI alternatives.
The easiest task to align one element at the center can be tricky because of this reason. Editing in pre-existing templates is sometimes a bit challenging as well.
Reviews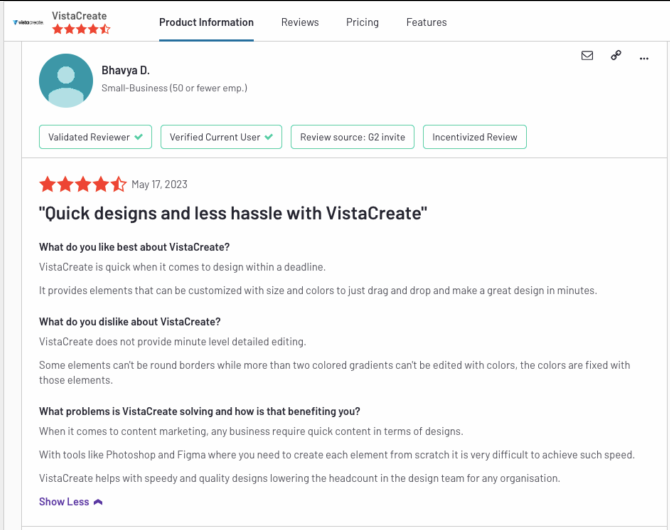 5. Fotor
Fotor, as an ad creative tool, is an easy-to-use tool that makes editing easy for both newbies and experts. The versatile features of Fotor make editing very easy, helping to create engaging content that looks equally professional.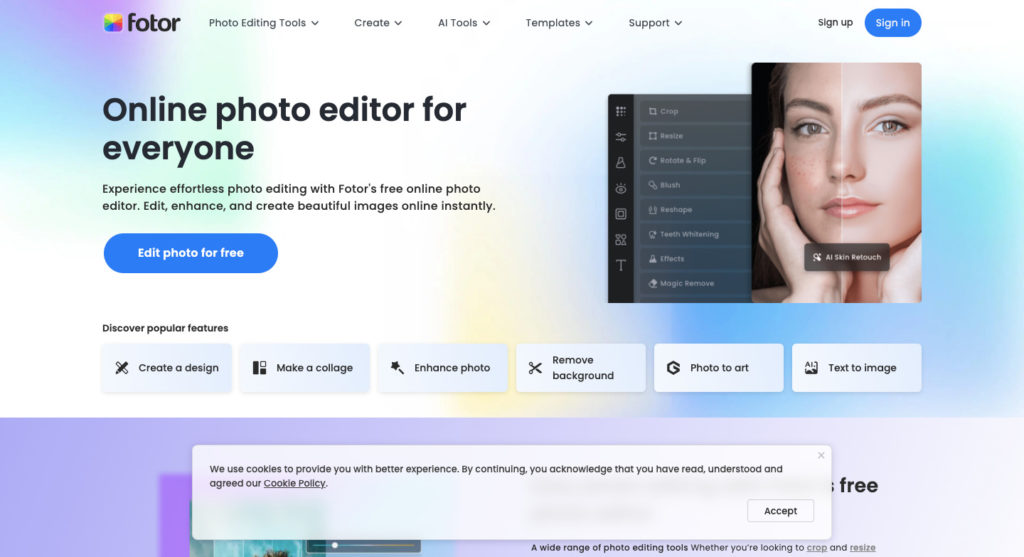 One of the many capabilities of Fotor is to generate AI images with the input of texts and images. Using tools like background remover and AI integration makes your photos look just perfect.
Features
Using the editing tools you can easily bring life back to old and blurred photos.
No matter, if you are a beginner or a professional, working with Fotor and editing, is very accessible for anybody with an easy interface.
Edit your content from the basics of editing like cropping, resizing, and rotating to some of the really advanced features for the experts.
The file formats make it difficult to work with other AdCreative alternatives. Fotor has an advantage here because it will support most of the popular file formats.
Pricing
Basic: Free
Pro: $3.33
Pro+: $7.49
Cons
If you choose to use the cloud storage of one of the best AdCreative AI alternatives, Fotor, you might be a bit lagging. Another concern is that the subscription plan is a bit costly as compared to other alternatives. Some users have also faced issues with its 3-day free trial (they claim there are hidden charges in the free trial).
Reviews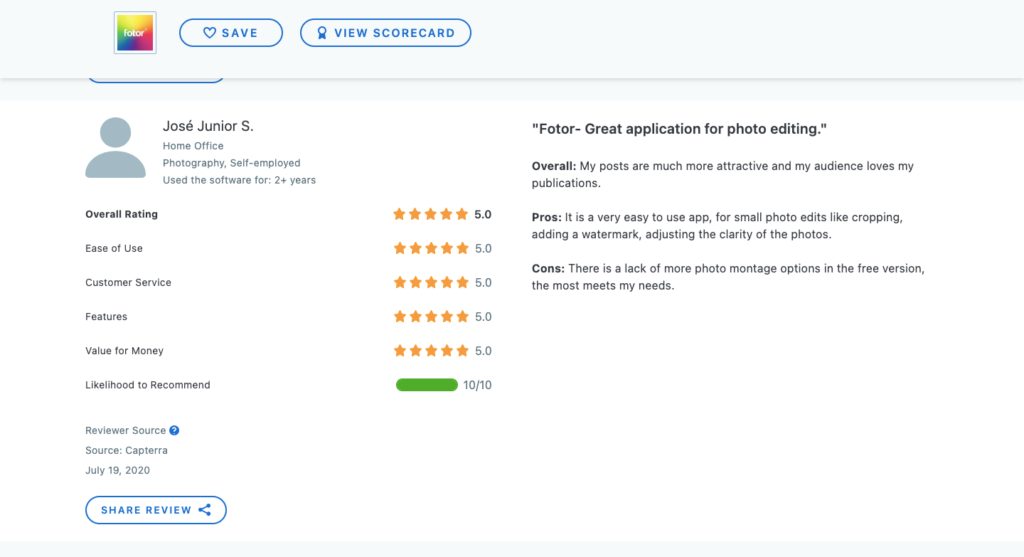 Conclusion
AdCreative is a popular choice for curating creatives but if you are using it, one thing you must know is that there are other great alternatives worth trying.
Among different AdCreative alternatives, one of the best AdCreative AI alternatives to generate creatives with better output is Predis. Apart from focusing just on creatives, you can also create social media content, videos, product videos, and a variety of content types using Predis.
We hope the blog solved all your doubts! Let us know in the comments if you have more queries left!
Related articles
Jasper.ai Caption Generator Alternative