TikTok's always tinkering and rolling out new stuff. One nifty tool they've got is the "Post view history." This feature lets you see who's been checking out your posts. So, when you watch one of your own videos, you'll see a number followed by "views." That's how many folks watched your video. This article will teach you how to turn off that views feature on TikTok.
Because not everyone's all about the numbers game on TikTok. Sometimes, it's just overwhelming for creators, you know? Striking that balance between being creative and stressing over views can be tough.
So, let's get to the point: I'll show you how to switch off view counts on your TikTok videos and keep your view info to yourself.
Why You Might Consider Disabling Video View Counts on TikTok
The video view count feature on TikTok serves as a useful tool for assessing your platform growth and gauging your audience engagement through numerical data. Nonetheless, there are numerous valid reasons why you might opt to deactivate the visibility of post view counts on TikTok. Some of the most prevalent rationales include:
Preserving Personal Privacy: You may choose to turn off the post view history feature on TikTok in order to maintain the confidentiality of your video views, asserting control over your account and safeguarding your privacy as per your preferences.
Steering Clear of View Count Competition: TikTok's environment has evolved into a competitive arena centered around view counts. To alleviate the associated pressure and free yourself from the concern of achieving specific view count goals, you might decide to disable this feature.
Prioritizing Organic Growth: Your primary focus might be on allowing the quality of your content to shine independently, rather than fixating on the volume of views your videos accrue.
Step 1: Launch TikTok on Your Device
To kick things off, open the TikTok app on your device. You can spot the familiar colorful icon representing TikTok. Once the app loads up, you're ready to proceed. Now, it's time to dive into your account, which you can do by entering your login credentials.
Step 2: Find Your Profile Page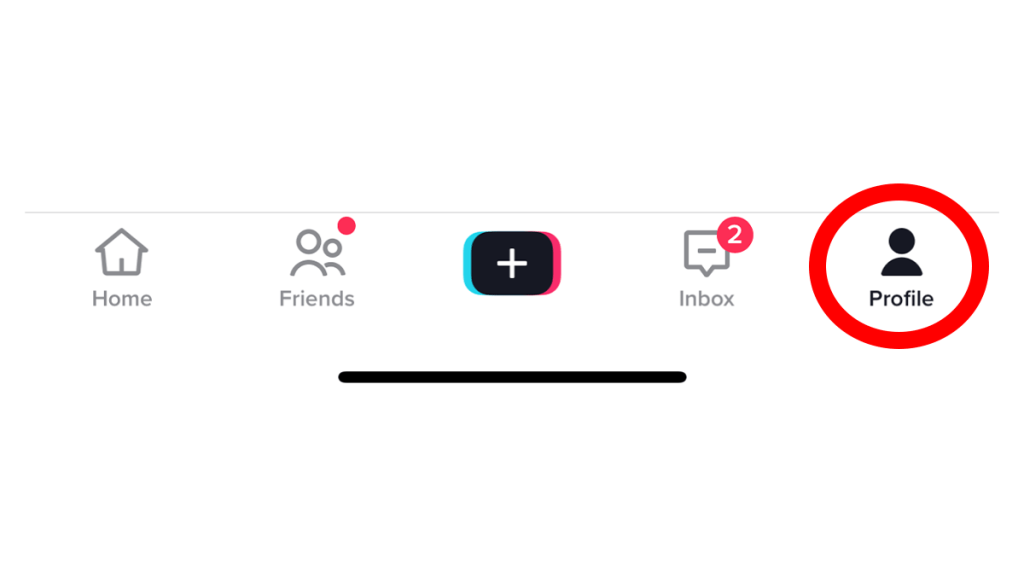 Navigate your way to your profile, which is where all your personal magic on TikTok happens. You'll find this profile button tucked away at the lower-right corner of your screen. Just give it a gentle tap, and like that, you'll find yourself immersed in your own TikTok realm.
Step 3: Locate the Three Lines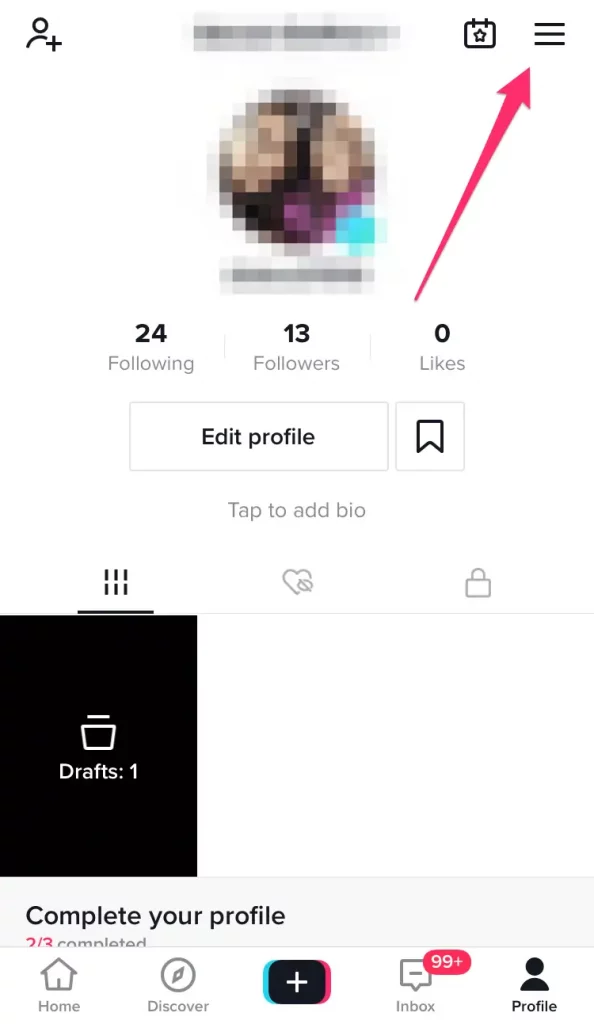 Now, shift your gaze upwards to the upper-right corner of your profile page. There, you'll notice three dots standing together, like a trio of little stars. Go ahead and tap on these dots – they're your gateway to more possibilities.
Step 4: Accessing Settings and Privacy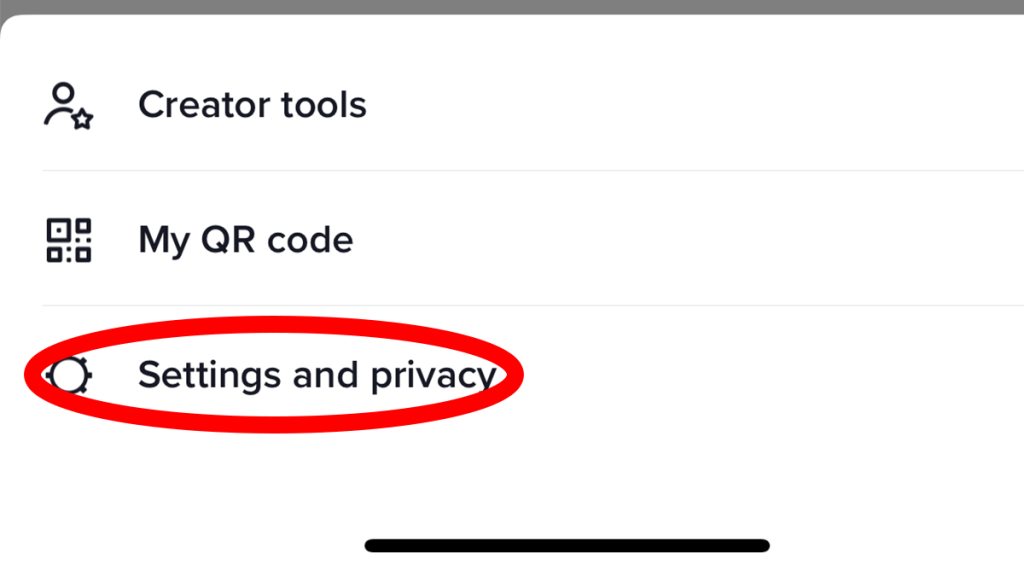 As soon as you give those three dots a tap, a menu will elegantly unveil itself before you. In this menu, you're looking for the option labeled "Settings and Privacy." Once you've spotted it, tap on it to continue.
Step 5: Adjust the Switch
With "Settings and Privacy" selected, you'll find yourself presented with a range of options to personalize your TikTok experience.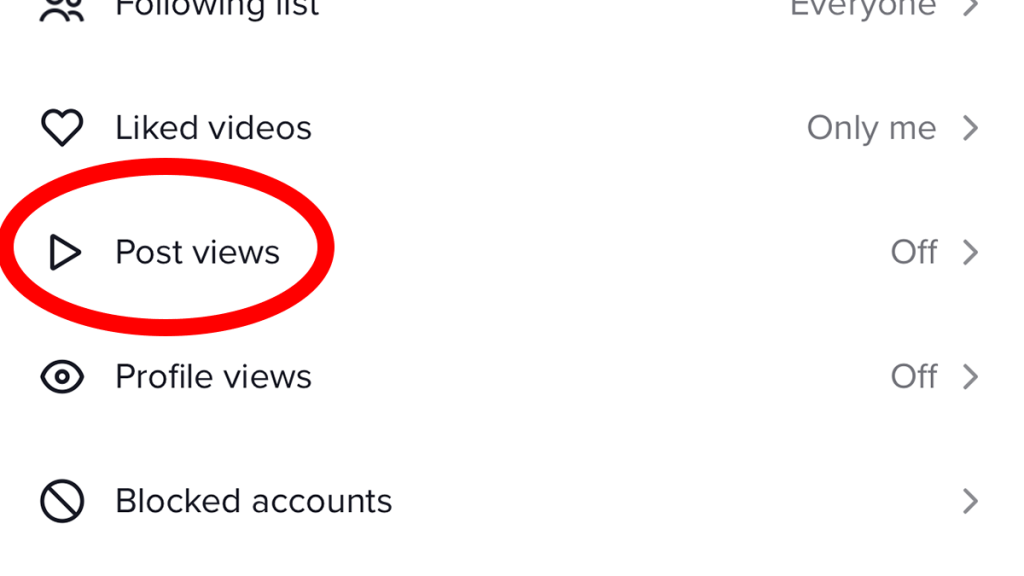 Look out for a particular choice that reads "post views." Give that option a tap. Now, if you're someone who prefers a touch of privacy, go ahead and switch this option off.
Step 6: Confirm Your Changes
You're almost there! To make sure everything's locked in, a little pop-up will grace your screen. It'll confirm your decision to keep your view count private.
Just tap on "Turn Off" and that's it – you've successfully made the adjustment. Congratulations, you've taken control of your TikTok experience!
Conclusion
TikTok is a sought-after social media platform known for its constant feature updates. One recent addition is the "Post view history" feature, which shows how many times your videos are seen. To learn how to turn off video view counts on TikTok, check out our article and share it with your friends so that they can learn how to turn off the views on TikTok.
Related articles
How to Undo a Repost on TikTok
How to Pin a Comment on TikTok
Save a TikTok Without Posting it