It's Tuesday! Or it's going to be Tuesday soon. Making posts specifically for a day of the week has been a trend for a while now. Many social media users, on Instagram specifically, use daily hashtags like #MondayMotivation or #FlashbackFriday. This makes the post more engaging, attracts more followers, and gives the post a story. In addition to that, it is always beneficial to experiment with your posting times and schedules to track when the engagement is better. Needless to say, this can be affected by the type of industry you are in and the characteristics of your target audience. In this blog, we will see the best Tuesday social media post ideas for your account.
It has been concluded that the best days to post on social media are Tuesdays and Wednesdays. The best times are usually from 9 a.m. to noon. This includes social media platforms such as Instagram, Facebook, Twitter, and LinkedIn. For TikTok, the best days and times to post are generally Tuesdays through Thursdays, between 2 p.m. and 6 p.m.
Why do you need to post specifically on Tuesday?
Many agencies also agree that Tuesday is one of the best days to post on social media, including Facebook. This alone should be enough reason for you to start posting on Tuesdays! Although, in addition to this, selecting the right days and times to post can aid in two important factors:
Reach and engagement:
Posting on the right days can help you increase your reach and widen your audience. This will lead to better engagement with your posts and also help you create a stable schedule for posting.
Consistent posting schedule:
Once you have a posting schedule in place, you can use the scheduled posts feature on Instagram. Alternatively, you can also hop over to social media marketing tools like Predis.ai, which can help you schedule posts so that you don't have to worry about missing important time ranges. Predis.ai can also help you generate interesting content for your posts, captions, and hashtags, even videos or reels, all with the help of AI.
Best 16 Tuesday social media post ideas
Here are some amazing content ideas for your next Tuesday post:
1. Trending topic:
Tuesday can be considered an early-week catch-up day. Take this opportunity to post about any trending topics related to your business or industry.
2. Tips and tricks:
Share important tips and tricks about your industry or your business. Give the audience simple know-how that will change the way they navigate through the industry.
3. Transformation Tuesday:
Share before-and-after images or stories related to your business or personal growth. Show how your business has evolved over time.
4. Throwback Tuesday:
Similar to Transformation Tuesday, share a picture or video and talk about a memory related to your brand or business. Usually, throwback is associated with Thursday, so use alternative and catchy hashtags like #TakeMeBackTuesday or #TimeHopTuesday.
5. Testimonial Tuesday:
Share customer testimonials, customer reviews, or success stories with your customers about your brand's products or services.
6. Truthful Tuesday:
Instead of a customer, encourage employees to make posts about your brand or business. Urge them to focus on the work culture, teamwork, and job satisfaction.
7. Team Tuesday:
Introduce your team or feature a team member on social media. Talk about their contributions to the business and add their quirky habits and qualities! This will help reflect your authenticity and allow your followers to feel closer to your brand.
8. Tuesday Tutorial:
Share a small tutorial or how-to guide related to your business or industry. You can also make a specific step-by-step guide based on your followers' demands. In addition, you can make this a Monthly Tuesday Tutorial. This way, your followers can look forward to the tutorials and engage more by suggesting topics or commenting on the posts.

9. Tuesday Trivia:
Share a fun fact or bizarre and interesting piece of trivia related to your business or industry. Make sure to use language creatively to avoid making a boring-sounding, simply informative post.
10. Tuesday Treats:
Share a recipe or picture of a tempting snack or dessert if you are in the food industry. Use other hashtags like #TastyTuesday or #TuesdayTasting. Alternatively, you can post mid-day snacks that keep you going through the day or sweets to boost your productivity at work.
11. Travel Tuesday:
Share photos or stories of travel experiences or site visits related to your business. Couple this with throwback pictures of clients or customers if you are in the travel business. You can also post about your team's outings and trips to make them interesting for your followers.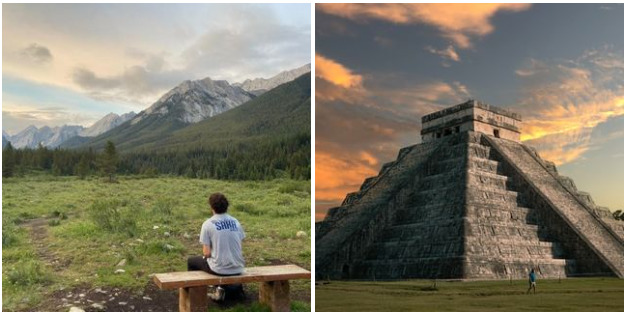 12. Thoughtful Tuesday:
Share inspirational or thought-provoking quotes, stories, or articles. Make it interesting with other hashtags like #tuesdaythoughts and #ThinkingTuesday.
13. Tech Tuesday:
Share technology-related news or content on Tuesdays. You can post about any technological advances and how they may affect your industry or updates in the technology used in your industry.

14. Tuesday fashion:
If you are in the fashion industry, use Tuesdays to show off trendy new shoes. Pair it with hashtags like #TuesdayShoesDay.
15. Tuesday Tunes:
Share a story with a song to match the day's mood. Alternatively, you can link to a whole playlist to share some sunshine and motivation with your followers!
16. Tuesday Talk:
Begin by introducing a topic related to your business or industry. Open up a discussion by asking your followers' views or opinions. This helps increase your engagement and reach as well.
These are just a few ideas to consider, but the possibilities for creative and engaging social media posts on Tuesdays are endless!
Wrapping up
Tuesday is one of the best days of the week to improve your engagement and reach on social media. With a consistent posting schedule, you can engage a wider audience while being regularly present on your followers' feeds.
With a bunch of these Tuesday social media post ideas, you can share pictures and videos with your followers that tell a story. Share a throwback picture, introduce your team, post some tutorials, and share some insights. Happy Tuesday!
You may also like,
New year social media post ideas.
How to clear Instagram search suggestions?
What does restrict mean on Instagram?
Advertising Amazon products on Instagram.