Looking for top Mojito Day Post ideas? Envisioning the perfect summer cocktail brings to mind a light, invigorating, flavorful beverage. Of course, it should be perfectly chilled. On a hot, muggy day, nobody wants a drink that makes the heat worse. Nor do they want one that leaves them feeling heavy and uneasy. Especially when lounging by the pool or seaside.
That's precisely why mojitos are an impeccable choice for warm-weather libations. Have you ever tried the amalgamation of fresh mint, lime juice, white rum, sugar, and soda water? It yields a delightful, zesty concoction that offers an unparalleled sense of refreshment.
So if you intend to dedicate an entire summer day to savoring a single cocktail, opting for a mojito would be a splendid decision! On July 11, we have the wonderful occasion of National Mojito Day. It provides the perfect opportunity to indulge in a variety of delightful libations. Read on for some of the best Mojito Day Post ideas.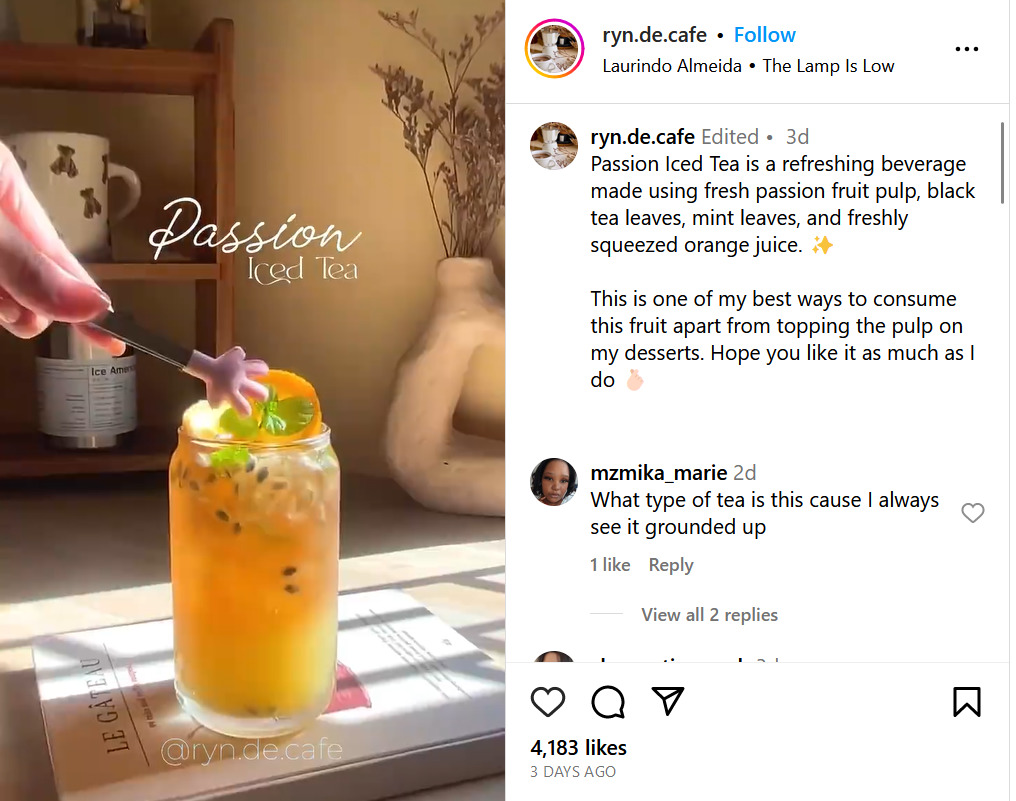 Mojito Day Post Ideas To Celebrate Mojito Day
To truly commemorate National Mojito Day, there are two obvious options: venture out and let a skilled mixologist craft an exceptional mojito for you, or embrace the adventure of making one yourself at home. Whichever path you choose, it's essential to capture the moment and share it on social media.
Fortunately, mojitos possess a captivating visual appeal, making them perfect subjects for stunning photographs. Additionally, we have curated an assortment of captivating National Mojito Day post ideas for you, ensuring you maximize the potential for garnering numerous likes and engagement.
Mojito Swag Giveaway
One of the best Mojito Day post ideas is to Celebrate National Mojito Day with a captivating giveaway! Your followers can enter for a chance to win branded mojito glasses, cocktail shakers, or even a tropical vacation package.
Simply encourage them to like, share, and tag friends to enter. Get ready for an exciting and engaging Mojito Day celebration!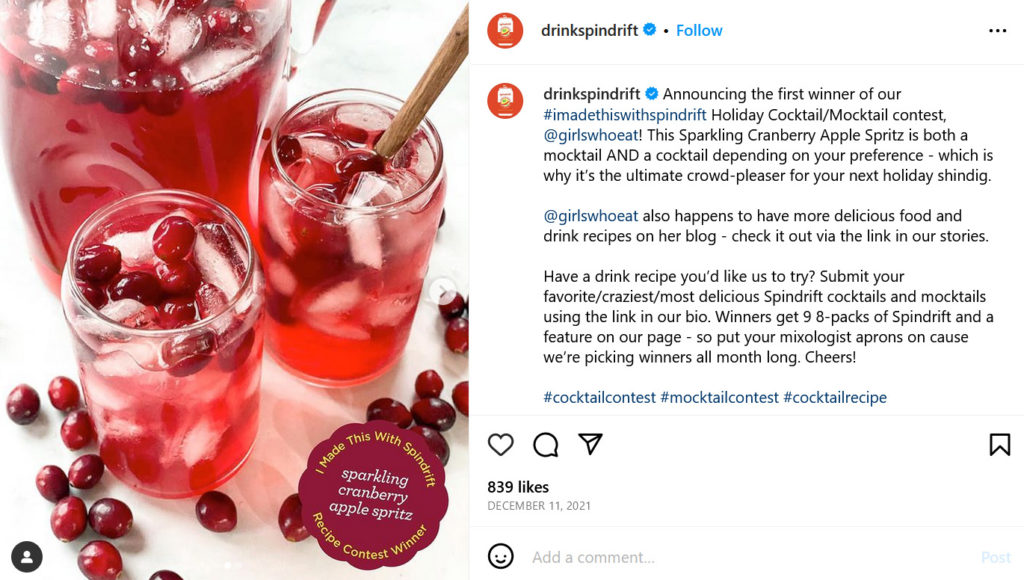 Mojito History Lesson
Enrich your National Mojito Day with an enlightening post that delves into the fascinating history and cultural significance of this beloved cocktail. Share intriguing anecdotes about notable figures, like the iconic Ernest Hemingway, who revealed the pleasures of mojitos.
By exploring the historical context and the connections to renowned individuals, you'll provide your audience with an informative and captivating glimpse into the world of mojitos.
Mojito Mocktail Contest
What is a better Mojito day post idea than challenging your followers to create their unique Mojito-inspired mocktails? Ask them to submit their recipes and photos, and then hold a contest to determine the most creative and delicious mocktail.
Mojito Sunset Toast
Encourage your followers to celebrate Mojito Day by raising a glass during the sunset and sharing a photo or video toasting the occasion. Create a branded hashtag and ask them to use it when posting their sunset mojito moments.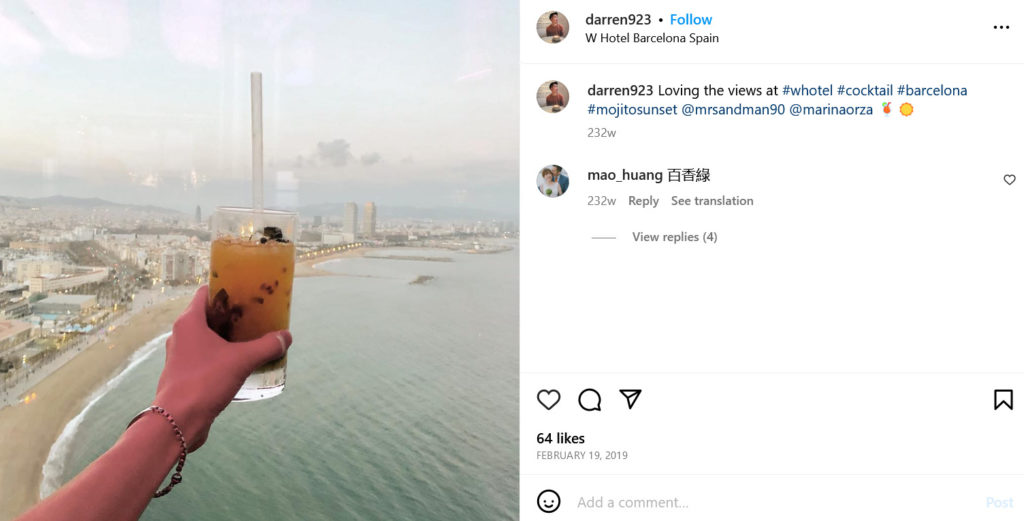 Mojito DIY Glassware Decoration
Ignite creativity on National Mojito Day by sharing a delightful DIY project that revolves around decorating and personalizing Mojito glasses. Inspire your audience with fun ideas like hand-painted designs, custom etchings, or exploring decorative rimming techniques using colored sugar or edible glitter.
This engaging post will encourage your followers to embark on a creative journey, adding their unique touch to their mojito glasses and making their cocktail experience even more special.
Mojito Day Facts and Myths
Another few mojito day post ideas include Busting common myths or misconceptions surrounding mojitos and sharing interesting facts about the cocktail's ingredients, preparation techniques, and cultural significance. Encourage your followers to ask questions and engage in the discussion.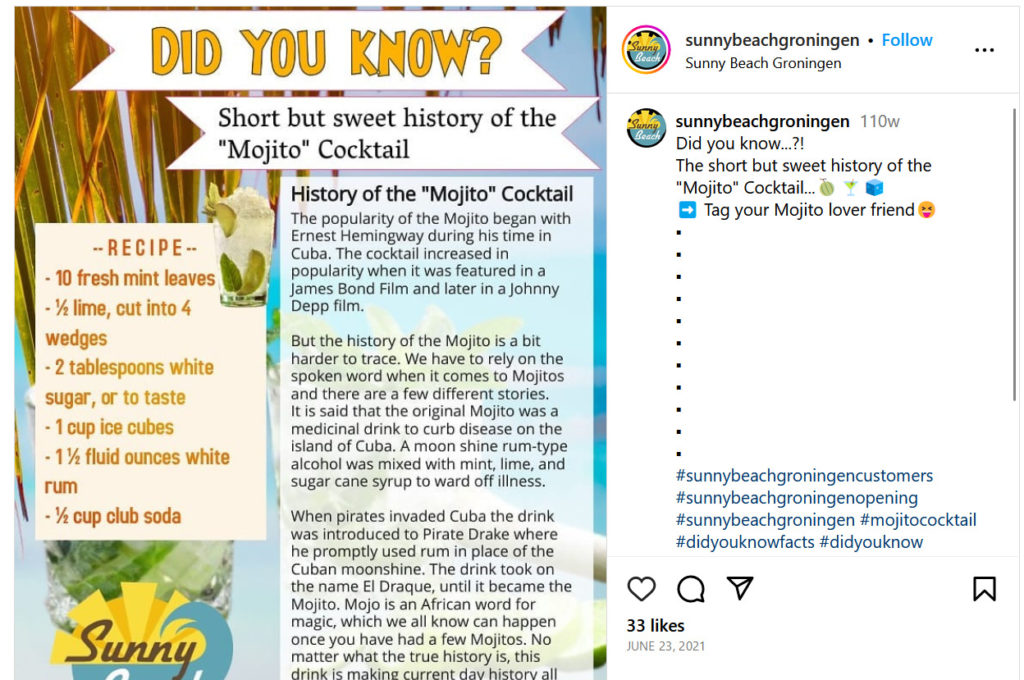 Mojito Happy Hour Playlist
Here is another Mojito Day post idea – Curate a playlist specifically for a virtual Mojito Happy Hour. Include upbeat songs that evoke the spirit of summer and make for a lively atmosphere while enjoying mojitos with friends and followers.
Mojito Day Outfit Inspiration
Unleash your fashion creativity by crafting a chic ensemble inspired by the colors and vibes of a mojito. Showcase your stylish creation with a captivating photo or collage, and offer valuable tips on incorporating the refreshing hues of a mojito into your summer wardrobe.
From incorporating minty greens to zesty lime accents, guide your audience on how to infuse the invigorating essence of a mojito into their fashion choices.
Mojito Tasting Party 
Organize a mojito-tasting event and invite your followers to join. Create a tasting menu featuring different mojito variations, and provide tasting notes and flavor profiles for each one.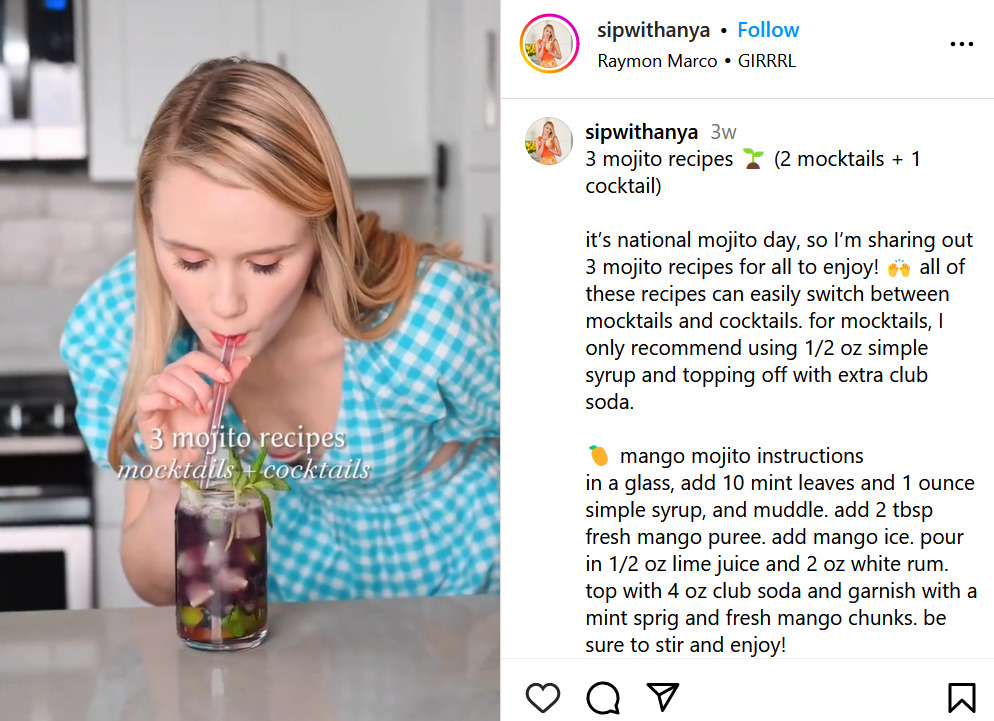 Mojito DIY Kit
Create a DIY mojito kit with all the necessary ingredients, including fresh mint leaves, limes, rum, simple syrup, and muddling tools. Encourage your followers to order the kit and share their mojito-making experience.
Mojito Art
Embrace the vibrant fusion of art and mojitos by collaborating with a talented local artist. Together, create captivating Mojito-themed artwork that reflects the essence of this beloved cocktail.
Showcase the artist's magnificent creations on your social media platforms, inviting your followers to appreciate and support their talent. Encourage your community to consider purchasing the artwork or prints, allowing them to bring a piece of this unique collaboration into their homes.
Mojito Food Pairing Challenge
Challenge your followers to come up with the most creative mojito food pairing. Ask them to share a photo and description of their chosen dish alongside their favorite mojito recipe. Offer a prize for the most innovative combination.
Mojito Influencer Takeover
Partner with a popular food or cocktail influencer to do a Mojito Day takeover on your social media accounts. Let them share their favorite mojito recipes, tips, and tricks while engaging with your followers.
Mojito Happy Hour
Host a virtual mojito happy hour on a live-streaming platform. Mix up different mojito variations in real time and interact with your audience by answering their questions and taking their mojito-related requests.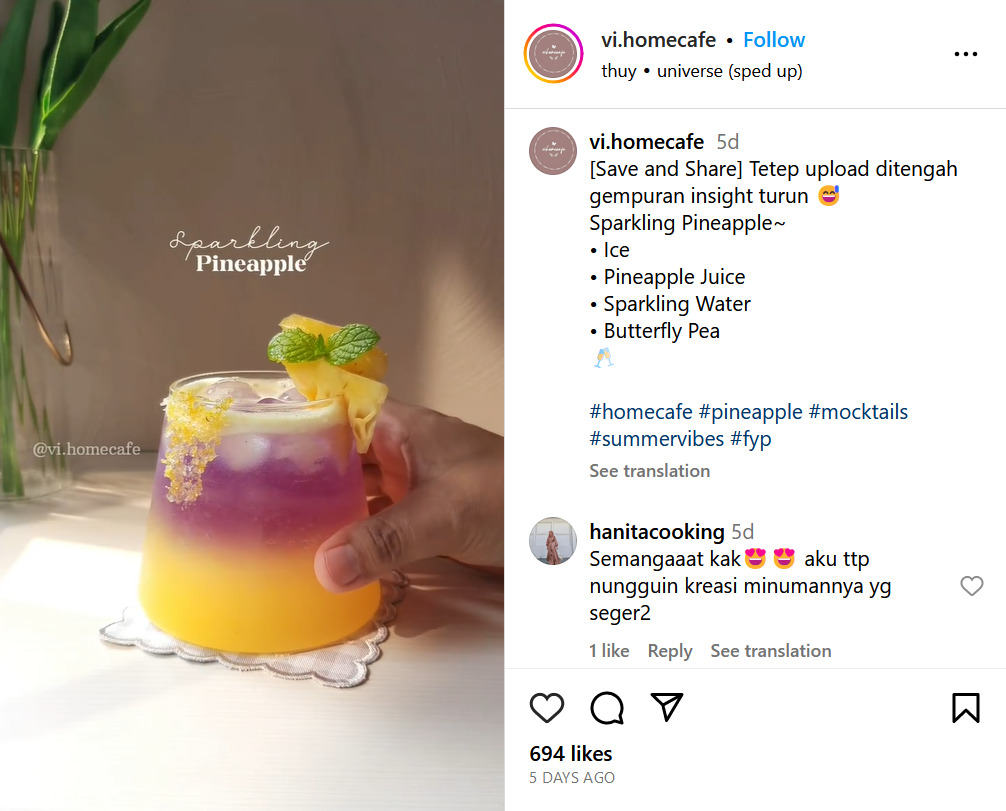 Mojito-Inspired Fashion
Collaborate with a fashion blogger or stylist to create Mojito-themed outfit ideas. Feature vibrant green and white ensembles, and accessories like mint-colored scarves or lime wedge earrings, and encourage your followers to showcase their Mojito Day style.
Mojito Mixology Class
Last on the list for our mojito day post ideas is to Host a virtual mojito mixology class where you guide your followers through the process of making a perfect mojito. Share tips and techniques, answer questions, and provide a fun and educational experience for participants.
Wrapping up
National Mojito Day presents an exciting opportunity to immerse ourselves in the world of refreshing mojitos and vibrant celebrations.
From running captivating giveaways that entice participation to sharing insightful posts about the history and cultural significance of this iconic cocktail, the possibilities are endless for your mojito day post ideas.
By exploring DIY projects, curating playlists, showcasing stylish outfits, and collaborating with local artists, we can truly elevate our Mojito Day experience. So, let's embrace the spirit of creativity, community, and indulgence as we raise our glasses to the joyous occasion of National Mojito Day.
Related articles
15 Warm Friendship Day Post Ideas
Social Media Post Ideas For Home Decor
Tuesday Social Media Post Ideas For You