If you're struggling to come up with creative social media Friendship Day Post Ideas, don't worry. Check out the blog for some fresh and engaging ideas to keep your followers interested and informed.
Friendship Day is almost here! You know what that means. It's time to gear up and make your friends feel extra special. Friendships know no boundaries, and this is true whether you make friends in the physical world or online. Social media platforms today are not only a space to communicate with people. They allow the nurturing of friendships, the sharing of memories, and a whole lot of happiness.
This Friendship Day, celebrate all the connections you've made with both your online and offline friends. Remind your friends that they are important in your life as they bring you joy, support, and warmth.
In this blog post, we'll spark up some friendship day post ideas together to make your friends feel special on this Friendship Day. These content ideas will help you make some feel-good posts for your friends across the most-used social media platforms like Instagram, Facebook, Twitter, and Tumblr. Then let's get straight to it!
Friendship Day Post Ideas to Engage Followers
The key is to make your friends feel special, so don't forget to add a little bit of humor to your posts with funny anecdotes and playful captions.
#1 Throwback Time:
Share a memory of you and your friends that you find the most hilarious or heartwarming. Use hashtags like #FriendshipFlashback. Don't hold back your wittiness; go ahead and post an embarrassing picture with a funny caption like, "When life gives you lemons, find friends to make cool lemonade with!"
#2 Friendship Quotes:
Share a collection of famous friendship quotes and ask your followers to tag their best friends in the comments. Share humorous quotes like, "A true friend is someone who thinks you're a good egg, even if you're slightly cracked."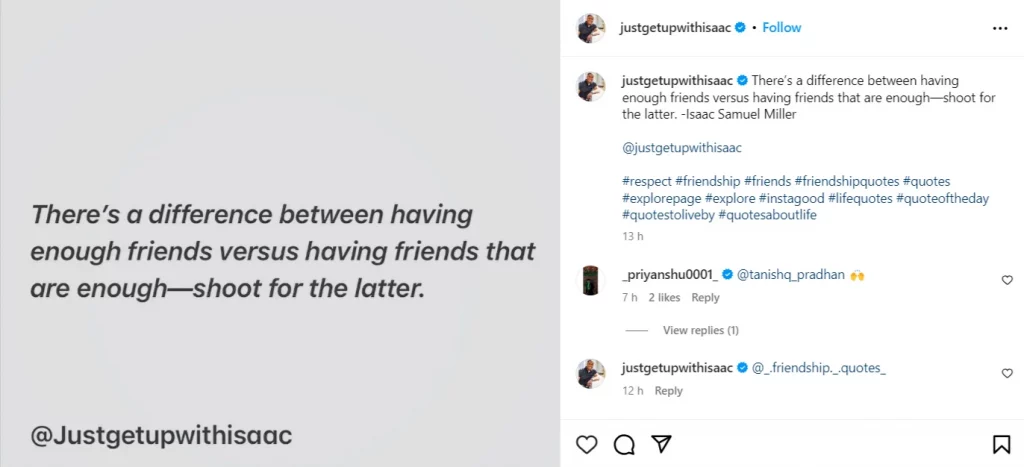 #3 Friendship Haiku:
Craft a short, sweet, and witty haiku poem about friendship and tweet it. Challenge your followers to respond with their own poetic descriptions of friendships.
#4 Friend Appreciation Post:
Share pictures and videos of memorable instances and write a heartfelt post about your friend. Talk about their quirks and funny natures. Make the post full of warmth but also lighthearted and relatable.
#5 Friendship Tag for Twitter:
Start a chain of hashtags by tagging a friend and asking them to share a favorite memory of you. Keep the chain going by tagging different friends and asking them to tag others to continue. Use witty hashtags like #BFFStoriesOfTheCentury to make the tag catchy. This will also encourage more responses.
#6 Friendship Quiz:
Create a short quiz with amusing questions about your friendship. Share a funny result and declare a 'Friendship Master' who knows you as well as a stalker!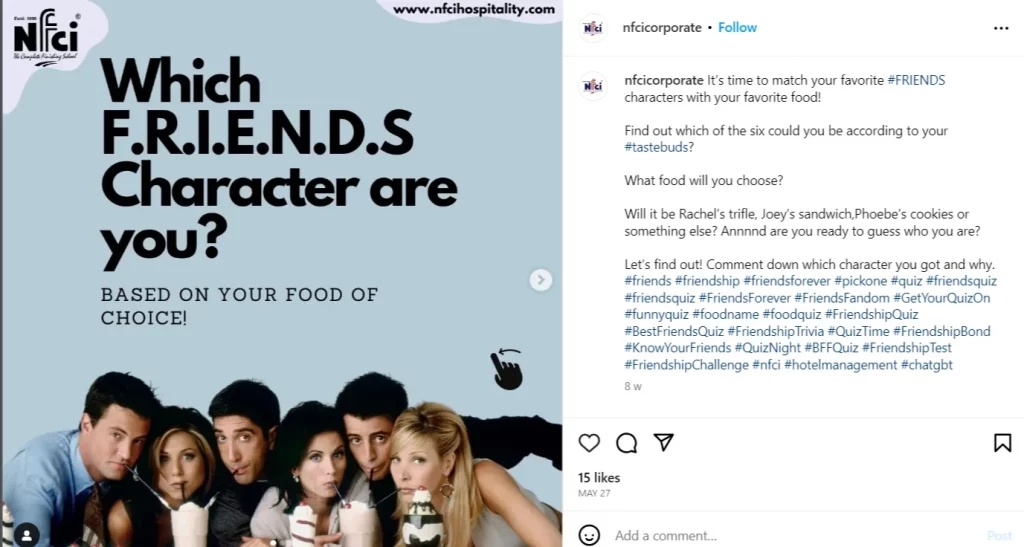 #7 Friendship Playlist:
Create a collaborative playlist on Spotify or Apple Music. Ask your friends to add songs that represent your friendship or remind you of shared memories. Share the playlist on a platform that is compatible with this sharing, such as Tumblr. Promote it and ask your followers to keep contributing to the playlist!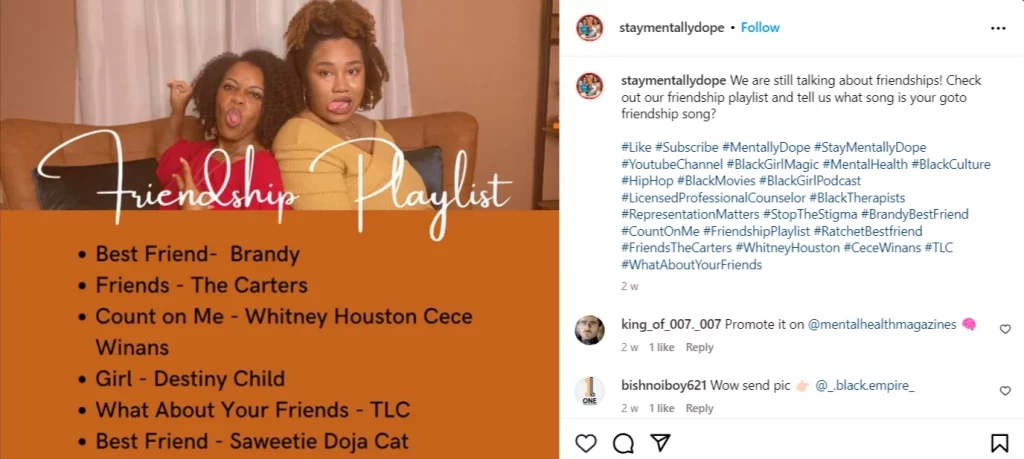 #8 Friendship Reel/TikTok:
Take up a challenge, such as a dance duet or lip sync battle, and do it with your friend! Record a reel for Instagram or a TikTok video and encourage your followers to do the challenge.
#9 Friendship Doodles:
To make things interesting, try doodling to depict some of the hilarious moments or inside jokes that you remember with your friends. Accompany the doodles with humorous captions to bring a smile to your followers' faces.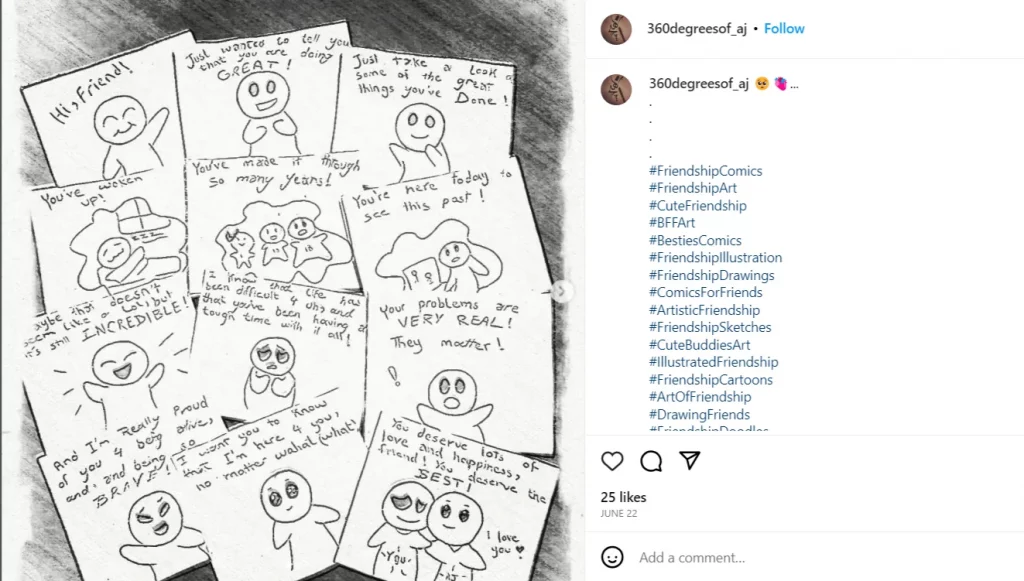 #10 Collage of Memories:
Similar to a post, put together a bunch of memorable moments with you and your friends. Add a heartfelt caption expressing your gratitude for their presence in your life.
#11 Twitter GIF Party:
Create a tweet thread with a series of GIFs that represent your friendships with your friends. Make the GIFs funny, sarcastic, heartwarming, and everything in between!
#12 Virtual Celebration:
Let's not forget our internet friends, who have been with us through our ups and downs! Host an Instagram live where you and your internet friend can engage in some fun activities, share stories, and connect with your followers. This also helps in increasing your reach among each other's followers.
#13: Friendship Aesthetics:
Design a visual mood board on Tumblr that captures the essence of your friendship. Include images, quotes, and symbols that symbolize your unique bond.
#14 Friendship Advice Column:
Create a Tumblr post where you offer friendly advice and support to your followers. Encourage them to ask questions or seek guidance regarding their friendships.
#15 Virtual Cheers:
Share a picture of your favorite drink or mocktail, and encourage your online friends to do the same. Raise a virtual toast to your online friendship!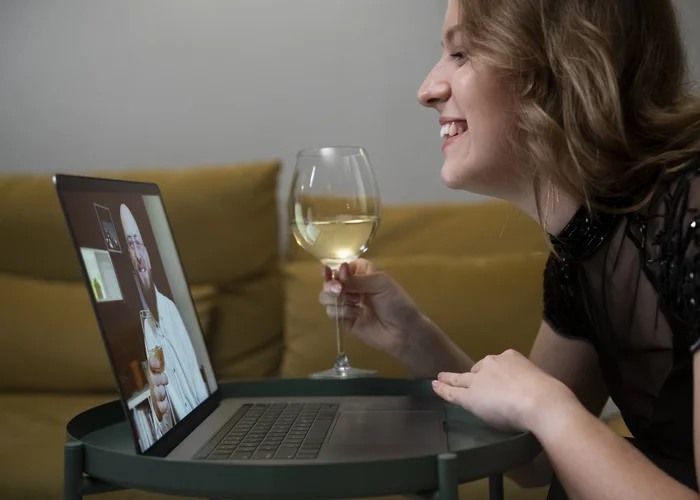 Some pro tips!
Here are some extra tips to really impress your friends and make them feel extra loved!
If you're good with illustration or drawing, take an extra step and create an animated friendship story of you and your friend. Use platforms such as Canva or Adobe Spark to create slideshows. Use animations and captions to showcase significant moments in your friendship, such as milestones and adventures.
Combine throwback pictures and collages together to make a Friendship Time Capsule! Make a virtual "time capsule" by putting together a collection of photos, videos, and even voice recordings to capture some memories and kick in some nostalgia.
Create a friendship comic strip and depict memorable incidents. Use speech bubbles, colorful illustrations, and witty dialogue to bring the scene to life and make your friend burst out laughing.
Wrapping up
Remember to add your personal touch and tailor these Friendship Day Post Ideas to suit your own friendship dynamics. The key is to make your post unique and show how much you appreciate your friend being in your life and supporting you throughout. Remember to also encourage your followers to join in the celebration. Allow them to use hashtags, tag their best friends in the comments, or take up reel or TikTok challenges!
Celebrate this Friendship Day with both your online and offline friends, and strengthen the bond even more with these fun Friendship Day