Do you know about Instagram Notes? Suppose you want to grab your followers' attention on the popular social media app Instagram but do not want to be too pushy. Try Instagram Notes!
Instagram Notes are pretty low-key and unlike other forms of communication that sometimes feel pushy. Notes are certainly not as dazzling as stories and not as direct as a DM. Well, the best part of Notes is that it isn't pointing to anyone and appears right above the users' inbox. It grabs your followers' attention perfectly. Also, you do not have to put extra effort into adding Instagram Notes just like you do for a post or a story.
However, not many Instagram users know about the Notes feature, and if you're one of those users, this article is certainly for you. We are here to show you how to set them, and we will talk more about them. Therefore, read on.
What are Instagram Notes?
Instagram Notes are short messages in which the writing limit is a maximum of 60 characters. You can share these notes with only those who follow you, and you follow them back. Also, you can choose the 'Close Friends' option to share the notes only with a few selected friends. Just like the stories, Instagram Notes disappear after 24 hours. In other words, you leave a small sticky note for your followers.
Also, you can add a song in a note. It can be any song that is ruling over your mind at the time of adding the note. Apart from that, your followers can reply to your note, and the reply will be sent directly to your DM. Well, it is a better way to announce something important, promote a product, or engage with your followers from time to time.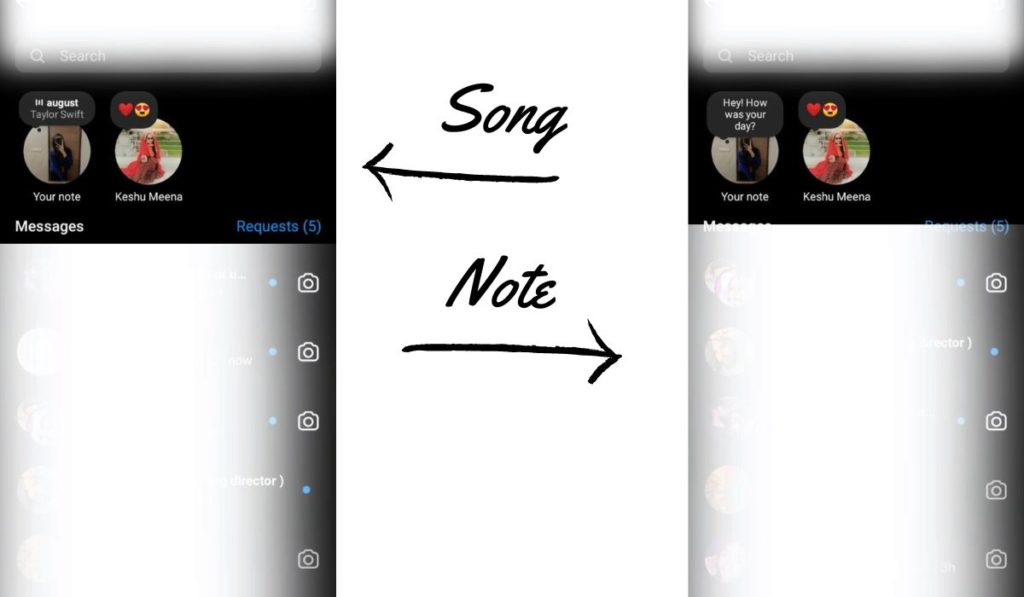 How to Set Up Instagram Notes?
Nothing can be more simple than a Note on Instagram. There are five simple steps to follow.
Step 1: Open your Instagram app on your mobile. If you need to log in, then do it.
Step 2: The next step is to swipe right, and you will enter your inbox. Ignore all DMs for now.
Step 3: In the top left corner of your device, you will find the "+" icon over your profile picture. The box says 'Share Your Thought', so you must click on it now.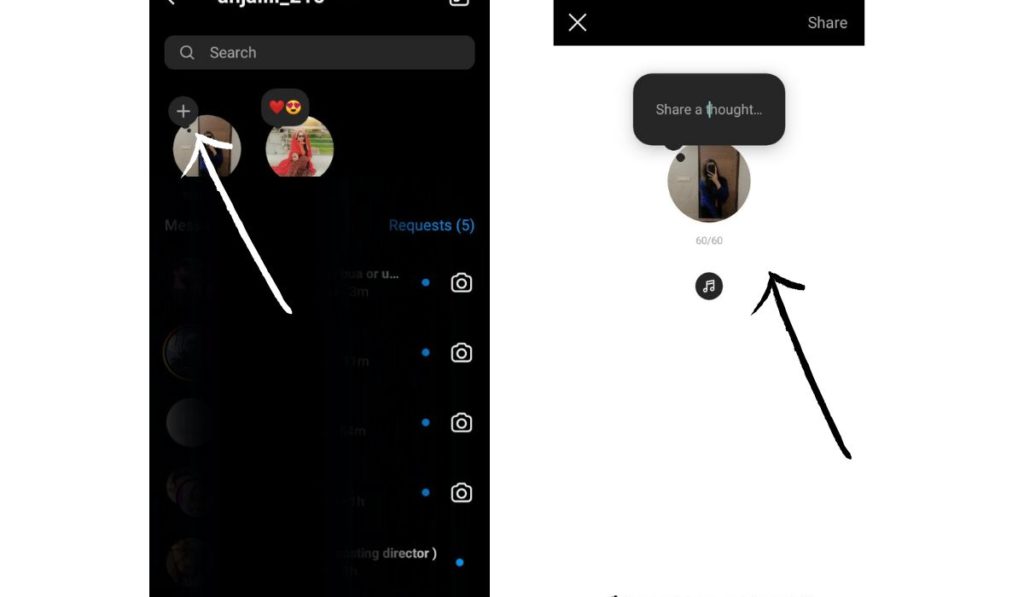 Step 4:
Write whatever is in your mind. It can be an announcement or a song, or if you want to tease your followers, you can.
Choose with whom you want to share the note.
Finally, you're good to go. Just share it.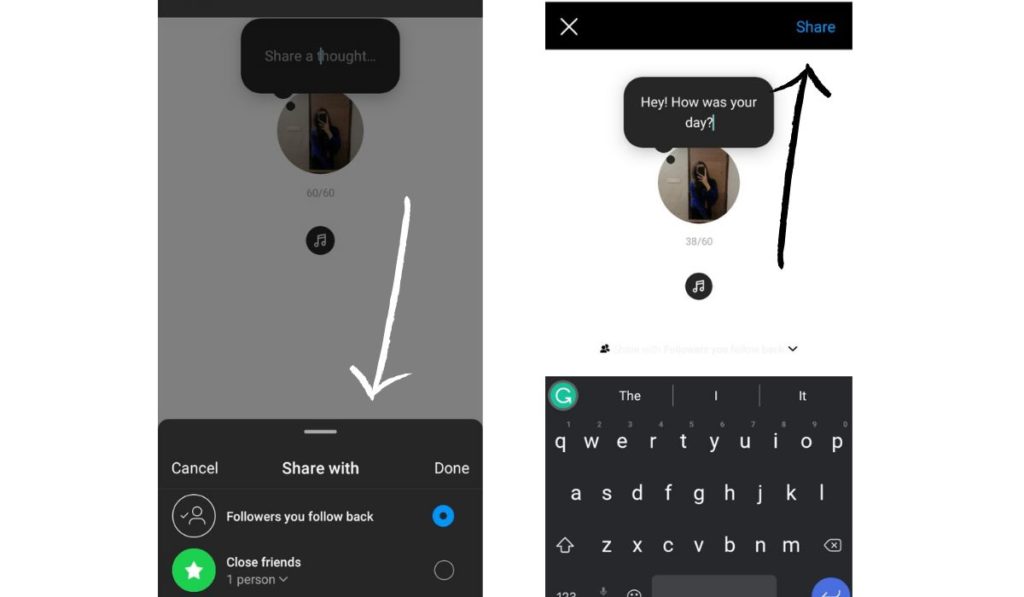 Benefits of Using Notes
There are a few benefits of putting a short note, and now, after its launch, it certainly plays an important role in grabbing your audience's attention. It helps you stand out from the crowd still relying on Stories. Also, it keeps your followers engaged with you, which is quite essential for a creator.
Conclusion
Instagram Notes are undoubtedly an amazing way to express your thoughts, make announcements, or connect with your followers without directly slipping into their DMs. Now, you know how to add one for yourself, so try right now. You'll love it, for sure!
Read related
Minimizing abandoned carts on your eCommerce store
Real estate Instagram ad examples