Let me take you back to 2015 before starting Black Friday Shopify! It was the year when the Black Friday Sale started for the first time on the internet. Amazon was the first to offer Black Friday in July, and the company repeated the same in 2016 and 2017. Impressed with the profit earned by Amazon, other companies started offering similar deals but in their chosen months.
At first, a group was against Black Friday Sales on the internet, but then the Pandemic knocked on our door. As we all know, 2020 and the following two years were very unpredictable for a normal being. Very few people shopped in person on Black Friday, so most businesses had to make their shop live on the Internet.
Black Friday is originally celebrated on the fourth Thursday of November. It is the first day of the shopping month before Christmas. Black Friday is an alarm for people so that they can start their shopping. For businesses, it is the first day they are allowed to announce their product offers. They are not allowed to disclose their Christmas Offers before Black Friday.
Well, Black Friday's history is long enough to cover in this article, but now you know a bit about the same. For small businesses, Black Friday is always an opportunity to grow, and Shopify is one such platform that gives opportunity to the live shops. In this blog, you will read about a few interesting ideas to help you make the best of your Black Friday Shopify Store sales. But before that let me introduce you to Predis.ai, which can help you create social media content for your products.
1. Delight Your Customers
On such a profitable called Black Friday, most businesses (especially the smaller ones) make the mistake of just focusing on the sales alone. No doubt, Black Friday brings in a lot of new customers, and the day becomes highly profitable, but imagine how amazing your Shopify business will evolve if those new customers become your repeated ones. It can happen when you build a personal connection with customers during Black Friday.
Ways to Build A Community
There are different ways in which you can create a personal touch.
Be creative and try handwritten notes. Some small businesses have tried handwritten notes and are doing them regularly. This cute act brings a feeling of connection between the seller and buyer.
Post-purchase discounts can also help you build a connection. How? Post-purchase discounts show that you do care for your customers. Make efforts as you did before they purchased your products. If you do this, the customer will remember you and return to buy more. You must not end the buyer-seller relationship once the purchase is done.
2. Adopt a Buy Now, Pay Later Platform
Buy Now, Pay Later is a payment method whose popularity grows rapidly. You can attract more and more customers to your Black Friday Shopify Store by offering a Buy Now, Pay Later (BNPL) choice. Several online stores use it as one of the fastest-growing e-commerce payment methods. More than 25% of Americans are already enjoying the benefits of BNPL. By 2030, the market size is expected to reach $40 billion. Also, Morphe, Nordstrom, and American Eagle brands have already adopted BNPL. If we talk about popular e-commerce platforms, then Amazon and Flipkart allow you to enable BNPL on their platform.
Benefits of BNPL:
Customers will return, for sure.
Customers can easily manage BNPL payments over credit card repayments.
Customers do not have to worry about interest (as it is 0) if they pay the money back on time.
Sales will increase as people will think less before buying.
3. Ensure Your Store Is Fast
You might have worked hard to ensure good traffic on Black Friday. You might have put efforts into Black Friday marketing campaigns, but what if your website crashes on Black Friday because of the surge in traffic? Can your site's server handle the sudden traffic growth? If you do not pay attention to the health of your site, you will certainly regret losing a lot of traffic. Therefore, you should check if your site's speed index is good.
First, keep a backup of your site, which is quite important. Also, install a few tools such as Pingdom or UptimeRobot and connect them to your site so that you will be notified whenever your site's health gets low. This way, you can immediately ask your team to fix the issues.
Site crashing is one thing, and the other thing is a slow-loading site. People's retention time is very low, nowadays, they won't wait long to see your site's interface. There is a lot of competition in the market. Hence, your customer might hop onto your competitor's site. PageSpeed Insights is a Google Labs tool that addresses the issues with your site in detail. Your team will have to fix the issues mentioned on PageSpeed Insights.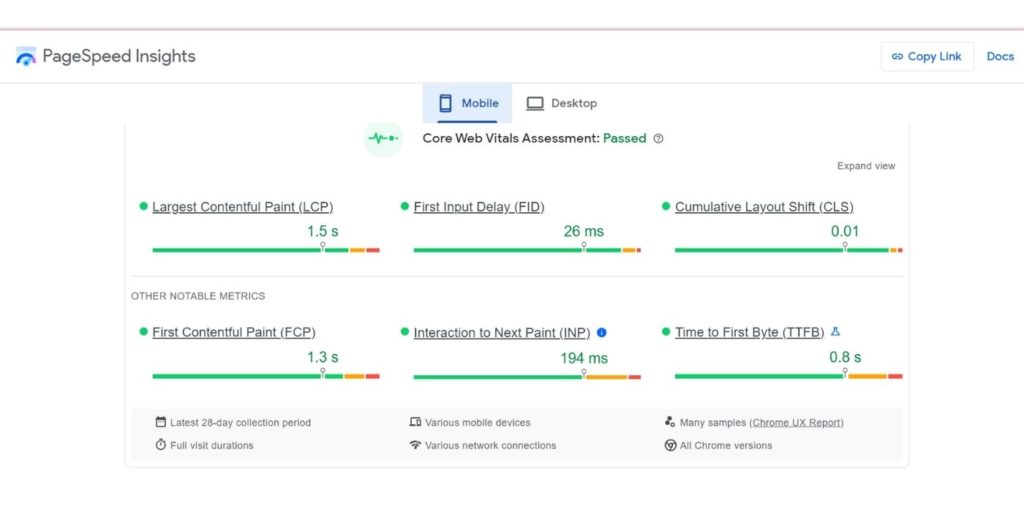 4. Upsell and Cross-Sell Your Products
Upselling and Cross-Selling can boost your sales more on your Black Friday Shopify store. Let me explain to you what these terms are in simple words! So, Upselling means persuading customers to buy expensive or better versions of products or add-ons. If you can influence or convert some of your customers so that they buy more expensive items, then you are upselling.
Cross-selling is when you show products similar to the customers' original purchase. Both terms are quite important for those wanting to increase their sales. If you do Upselling and Cross-Selling on Black Friday, your revenue might increase more than expected.
If you have decided, you can start by creating sales copy with creative terms like 'You May Also Like,' 'Add Extras,' or 'Others Also Bought'. These terms can persuade customers to check out some more products.
5. Make It Easy for Customers to Find Products
When there are sales on your website, it might happen that your users will face a hard time finding their desired products on your website. It is because of the slow-loading website or several undesired products that might fall in their searches. Therefore, you should ensure that your website can show exactly what its customers want and in fewer clicks. A user-friendly shopping experience on sales might increase traffic on your products as people share the product links, too.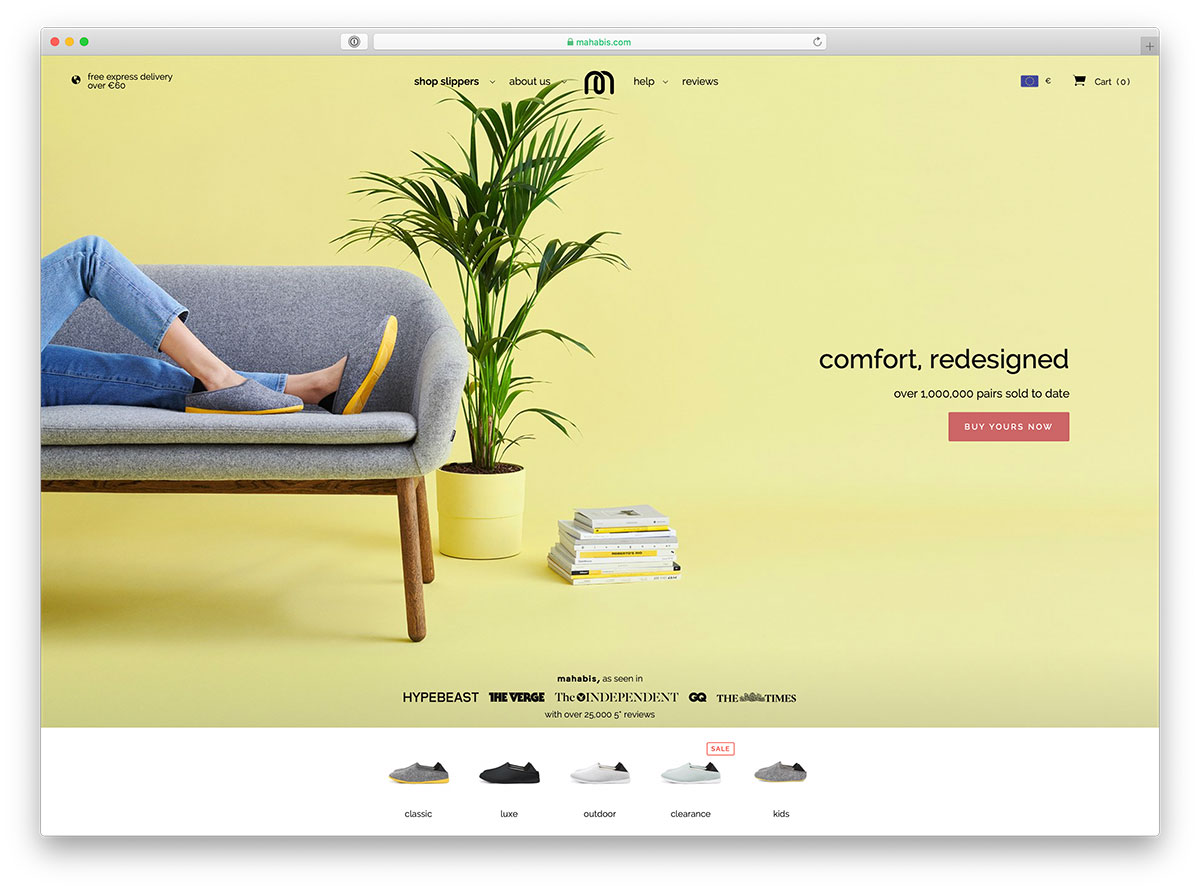 6. Use Amazon as an Additional Holiday Sales Channel
We can't deny that Amazon has millions of customers, and on a day like Black Friday, people trust Amazon more. I can understand it is a tough call to start selling on Amazon. But, it is worthy enough. You can fix some part of your budget for Amazon Ads, which will help your product to show on top of others.
Also, Amazon offers tools that can add value to your venture:
Amazon attribution
Amazon search for product searches
Access to custom advertising experiences
Amazon demand-side platform
Brands are already working with an e-commerce giant like Amazon, which can eat up a huge customer count on Black Friday. Therefore, you should start selling them with Amazon Ads.
7. Consider Your Timelines
In today's internet era, everyone has a good idea of when the e-commerce websites will put their products on Sale. So, most individuals start collecting money and researching the discounts they could get on the products on their checklist in advance. When customers are prepared for the sales, what are you, as a business owner, waiting for? Always be prepared beforehand because every minute on Black Friday counts. If you are slow, you might lose customers.
Do not ignore Google Ads because people usually find it easy to search on Google before searching for the exact product they want on Amazon or other e-commerce websites. Spend money on a Google Ads campaign and make your site visible at the top of the search results, as it plays a major role in driving traffic to your website.
The next thing you can do to attract customers is make fewer changes to the website. You must not make major changes to the website as it can confuse your customers, and major changes affect the Brand Value a lot. Just add a few Banners and discounts and show all the important things for the sale.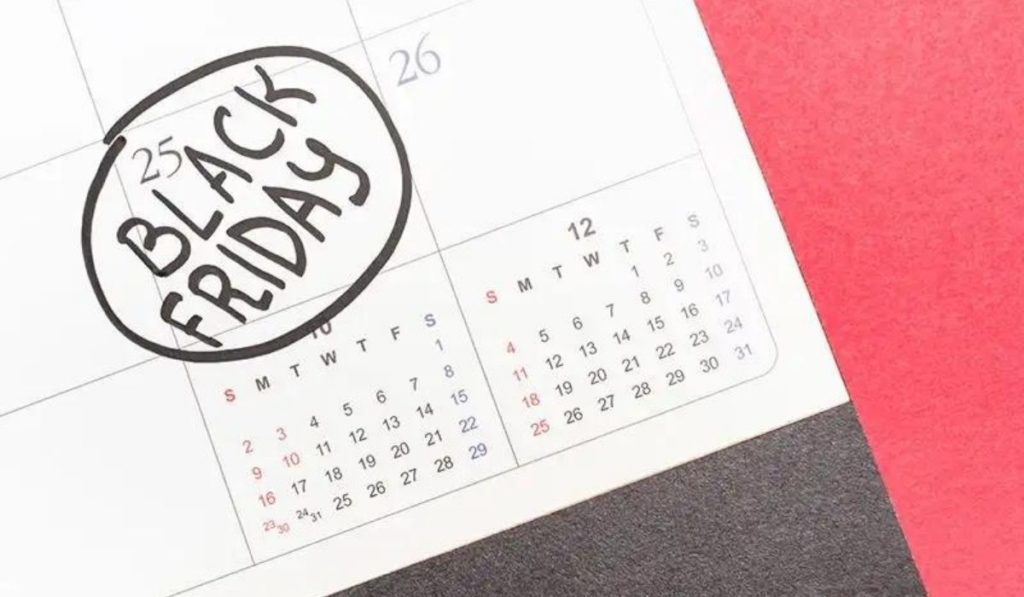 8. Prepare a Black Friday Shipping and Returns Plan
Fast Shipping and Simple Returns are two spots where you can easily win the hearts of your customers. On Black Friday, e-commerce merchants should have an amazing shipping plan for the last minute. You need to remember two dates and should focus more on them.
These are:
Green Monday, December 11, 2023

Do you know about the concept called Green Monday? It was introduced by eBay back in 2007. The platform introduced it to tell its customers that it is the busiest day for last-minute gift shopping. Soon, other platforms started adopting the day.

Free Shipping Day, December 14, 2023

E-commerce businesses frequently offer free shipping on all products on Free Shipping Day and promise delivery by Christmas Eve. If your store participates this year, communicate clearly with Christmas buyers about delivery expectations.
One of the many Shopify applications may be used to display whether or not the items in a customer's cart are qualified for rapid shipping. Mark the items in the cart as shipping separately if they won't arrive in time. You may also provide a warning on the product page or a sales landing page.
9. Offer Exclusive Black Friday Deals
You should offer special discounts when there are chances to get a high customer count. If you are going to add sales and discounts on those products that are in demand, customers will log back into your site.
There are a few very popular types of discounts that you can use too. These are:
Percentage-Based

You can offer a few percentage-based discounts on some of your highest-selling products. The copy of that might be 'up to 50% OFF' or 'Flat 10% OFF'. You can highlight these discounts in a catchy way on your products. People will be attracted by seeing these offers.

Free Gifts

Free Gifts are one of the best ways to attract customers. They will sense that if they are going to buy products, they might get some exciting gifts. You can fix an amount up to which the customers will buy and then be eligible to get some gifts for free. You can get more sales, and your customers will get more products without paying.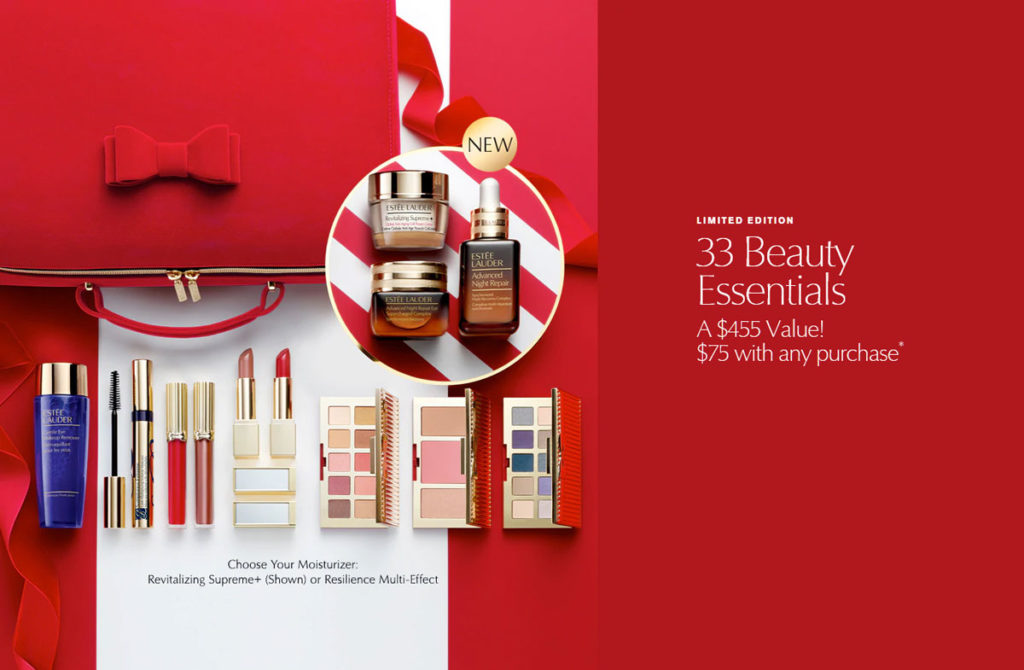 For the final step, promote these deals by ads so that people might know what you offer. Promoting will attract more new customers, and then you can convert them into loyal or regular ones.
10. Invest in Post–Black Friday Loyalty
You must incorporate some loyalty programs in your Black Friday Shopify marketing strategy. It can help you convert your loyal customer to a regular one who will shop often. The ones who redeem loyalty rewards often buy more items and come back more often than those who don't.
Well, if you're wondering if loyalty program emails are also promotional ones, let me tell you, it's not. Loyalty Program emails and Promotional emails are two different concepts. How?
Loyalty emails include the exciting rewards your customers might have earned by playing games or buying products. So, these customers will never want to lose those rewards.
These loyalty program emails are personalized, and not everyone gets these emails like the promotional ones.
11. Collaborate with Other Small Businesses
When you collaborate with other small businesses, you get help or a partner to grow with. It can be a healthy way for two or more businesses to grow together. When small businesses collaborate, there are fewer chances of mistakes as well because people learn together. So, find partners and collaborate with them to grow.
You do not have to collaborate with your competitors; you need to collaborate with those businesses with products that complement your products. Small Businesses can do cross-promotion, directly leading to increased sales and new customers for all associated with the collaboration.
12. Enhance the In-Store Experience
Online Shopping has certainly covered a large marketplace and is growing at a rapid pace, but there are a lot of customers who still prefer going to a physical store over an online store. To grab those customers, make sure your in-store experience is great.
You can decorate your store with flowers, garlands, and other beautiful stuff. People love aesthetic views and things, so be creative and creatively decorate your store to attract youth and grown-ups. Also, you can add complimentary refreshments and giveaways to show how generous you and your team are.
You can try giving exceptional customer service to your customers. Be kind, helpful, and responsive. You can add a good team that can handle your customer services. These few steps can change your new customers into regular ones.
13. Optimize Your Online Presence
Since your business is online, you need to make sure that you have an active online presence. Branding is important for your business, as people should know who you are. Your social media handles, Ad campaigns, Auto messaging, and email campaigns should be active. Try to appear more often in front of people so they have your Brand's name on their lips when they are about to start shopping.
You must keep updating your website. Since Black Friday is the nearest day to bring the festive season, update your website and add exciting widgets to show that you are prepared. In these widgets, you must add Black Friday Banners so that when someone comes back, they get the vibe from your site. Be prepared!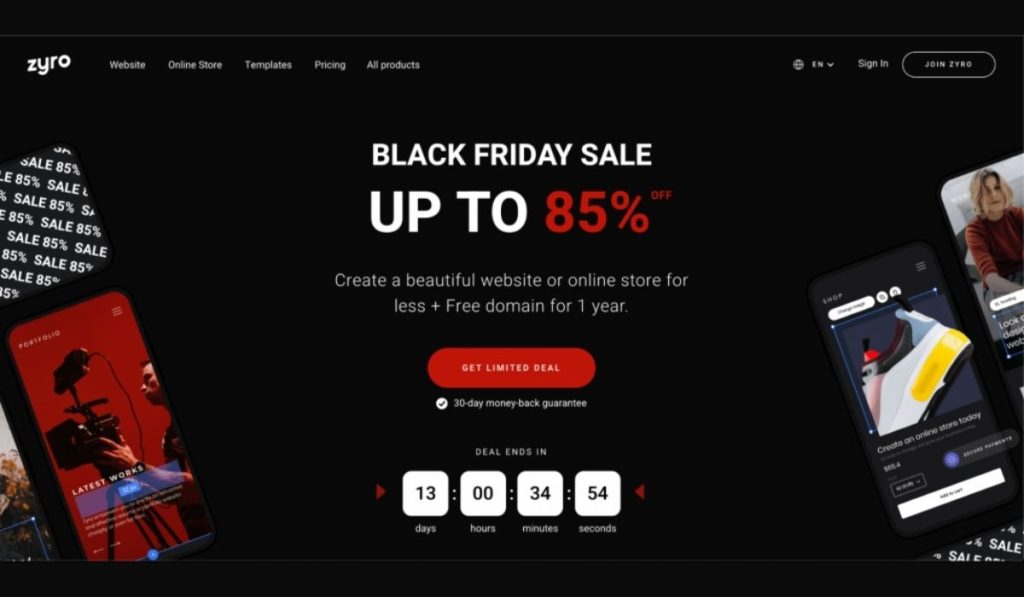 14. Leverage Your Email Marketing Strategy
You should not ignore email marketing as it is quite helpful in calling those who are wandering on other sites but forgot yours. Email Marketing helps introduce all the exciting schemes or offers a business has launched. Customers do not have to research for such offers or sales as they can be notified through mail.
You can build an email list in which you will have the email IDs of your customers or those who once visited your site. After that, you must build an attractive email mentioning things you want to share and start your Black Friday campaigns. Now, the most obvious question could be how to do it.
Well, various websites can help you fetch visitors' email IDs and make a list of those IDs. These websites can even run the campaigns for you, and they have several templates with which you can create attractive emails. Mailchimp is one of the most popular email marketing tools, and if you do not want to go out of Shopify, then you can use their Email marketing tools.
15. Extend the Black Friday Sales Period
If you can extend the Black Friday Sales Period, do so that those who couldn't decide can buy products in the golden time of the Sale extension.
The Black Friday Sales Period can be extended since Black Friday is just the starting day of a shopping month. So, you won't lose customers; instead, you might gain those who were about to shop in the month.
You can introduce schemes like early bird deals in which people do not have to wait long for discounts. Also, Small Business Saturday Specials and promotions spanning the entire BFCM weekend can help you increase your sales.
Last Minute offers can push those customers to buy products who were thinking about buying items. These last-minute offers would force them to think that they will have to pay more if they don't buy now when the sale calls off.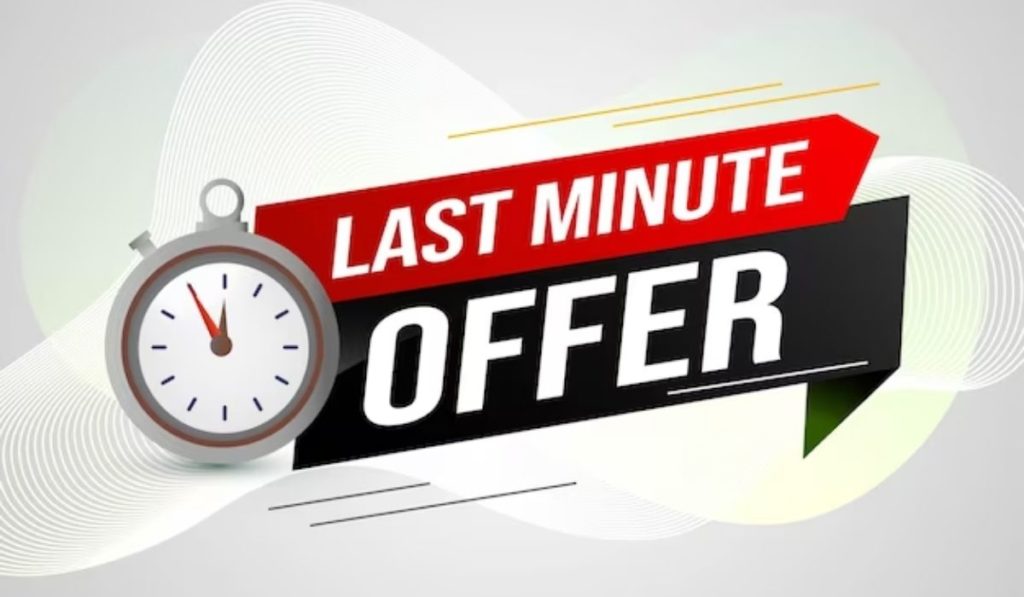 Wrapping it up
After reading the above points, you can begin preparations for Black Friday Shopify Sales. You should remember a few points that are certainly important, these are:
Advertise your brand and advertise your products, discounts, and Black Friday schemes.
Collaborations with small businesses and online presence.
Building Brand image to increase brand value and visitors' faith.
Customer Services and launch schemes to attract customers
Convert your site visitors into regular ones.
The website's health and look should be good, especially on Black Friday Shopify Sales.
Now, you know what to do before Black Friday arrives. You must start working on your store to have enough time. Also, you do not have to rush at the last minute.
If you ever feel stuck while preparing your Shopify store, you can always take advice from Shopify experts. Shopify allows you to discuss your problems with experts and their customer services are advanced enough to solve your technical issues.