In the world of social media, especially on platforms like Instagram, having a robust presence holds immense importance. Your constant endeavor is to share captivating photos and videos that truly engage your audience. Yet, it can be quite disheartening when your visuals end up appearing blurry, ultimately impeding your efforts to leave a lasting impression.
One common scenario where blurriness sneaks in is when you add music to your Instagram stories. Don't fret; there are multiple reasons for this issue, ranging from internet connection glitches to photo settings.
Fortunately, the good news is that each of these reasons has an easy fix, and you can address them within minutes. So, let's unravel the mystery of blurry Instagram stories and restore the clarity your content deserves. With a little adjustment, your stories will shine brightly for your followers to admire!
Why are my Instagram Stories Blurry?
Instagram usually applies compression to images before uploading them as stories, which can already result in a loss of quality. Moreover, when you add stickers, music, gifs, or other media to your story, the quality can further degrade upon uploading.
The format of the image and the method used to capture it can also significantly impact the ultimate quality of your story. But don't worry! In the following section, we'll delve into troubleshooting this particular issue, addressing it step by step.
How to Fix Blurry Instagram Stories
Alright, let's begin with checking your internet connection to troubleshoot the issue. Here are seven ways, each with step-by-step procedures:
1. Check your Internet Connection.
Before we delve into any solutions, it's crucial to make sure your internet speed and connection are in top-notch condition. This plays a significant role in why stories sometimes fail to upload or end up with a considerable quality drop when partially uploaded to the servers.
Therefore, it's essential to confirm that you have a robust Wi-Fi signal or an active cellular network. In case you come across any connectivity issues, it's prudent to reach out to your service provider for prompt assistance and resolution.
2. Clear Instagram Cache on Android
The cache serves as temporary storage for data that applications store on your device. Its primary function is to facilitate the quick loading of specific elements within the app, eliminating the need to download them repeatedly whenever you access the application.
However, an accumulated cache can lead to certain issues, as some stored data may trigger bugs that cause Instagram stories to appear blurry. Regularly clearing the cache is a good practice to mitigate this.
If you want to understand more about what happens when you clear the cache on Instagram, check out our comprehensive guide.
Please note that, unfortunately, clearing the cache is only feasible on Android devices. For iPhone users, you can proceed to the next method.
Follow these steps to clear the Instagram cache on Android:
Step 1: Long-press on the Instagram app and select "App Info."
Step 2: Tap on "Clear Data."
Step 3: Next, tap on "Clear Cache" and confirm by tapping "OK" to complete the process.
The interface and navigation may be different on some Android devices.
If you've already cleared the cache but your Instagram stories still appear to be of low quality, let's optimize your settings by following these steps: move on to the next set of fixes.
3. Enable High-Quality Uploads on Instagram.
Isn't it interesting that Instagram offers an in-built feature to ensure high-quality uploads of media within the app? Now that you know, here's how you can enable it to resolve any issues with Instagram stories appearing in poor quality:
Step 1: Access your profile tab and tap on the menu button.
Step 2: Choose "Settings and Privacy."
Step 3: Tap on "Data Usage and media quality."
Step 4: Now, ensure that you enable the toggle for 'Upload at highest quality.'
Additionally, there's another essential toggle to consider: the data saver toggle. Make sure to check that one as well to further enhance your experience.
4. Turning Off the Data Saving Option
Instagram offers a data saver toggle to cut down on data usage, but it might lead to compromised media quality while uploading through mobile data. This could be the cause of the blurry appearance of your Instagram stories.
To fix this:
Step 1: Access your profile tab and tap on the menu button.
Step 2: Choose "Settings and Privacy."
Step 3: Tap on "Data Usage and media quality."
Step 4: Now, ensure that you disable the toggle for "Data saver."
5. Choose the Right Format for Better Quality.
To ensure top-notch Instagram stories, refining your images' dimensions, compression, and format is vital. Here are valuable tips to enhance your visuals effectively:
Go for an optimal resolution of 1920 x 1080, ensuring a 9:16 aspect ratio for a perfect story fit.
Ensure your image has a minimum of 72 ppi (pixels per inch) or higher for clarity.
When uploading images, prefer vertical ones or those that naturally fit the screen without the need to zoom in (sticking to the 9:16 resolution).
Utilize tools like Photoscape to resize and fine-tune your resolutions.
By following these guidelines, you can significantly reduce the chances of encountering blurry Instagram stories and enjoy better image quality.
6. Utilize the Instagram Story Camera
Dealing with blurry Instagram stories can be frustrating, and not knowing the reason behind the issue can be disheartening.
One of the most underrated Instagram hacks is to leverage the Instagram Story camera for recording videos or capturing photos for your Instagram story.
Instagram and Snapchat cameras are designed to enhance appearances, as these social media apps prioritize improving the user experience and boosting engagement.
Moreover, using the in-app Instagram Story camera might potentially resolve the blurry Instagram Story problem some of you are facing. Social media platforms always provide features and tools with a purpose in mind.
Give it a try—record videos or snap pictures using the Instagram native in-app camera feature. You can always save the photos or videos for later posting, just in case.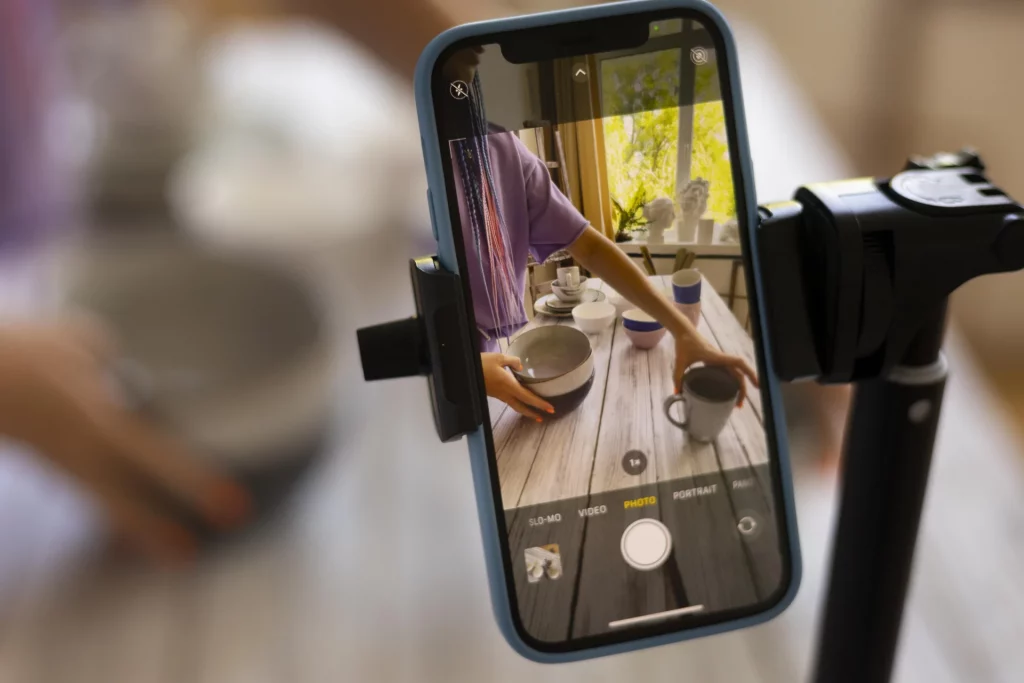 7. Use photo and video Editing Applications.
Numerous video editors, like FlexClip, come to the rescue by enabling you to effortlessly trim and compress videos to fit Instagram's story format without any quality loss.
In just a few clicks, you have the power to adjust the aspect ratio, video length, and size precisely as needed. What's more, FlexClip offers a plethora of other video editing tools to elevate your content, such as seamless transitions, artistic filters, and the ability to alter video speed.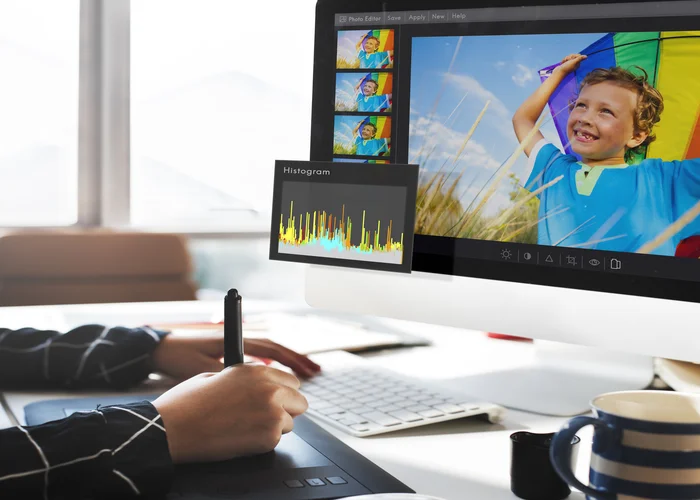 Wrapping it up
We saw a compilation of all the potential solutions to resolve blurry Instagram stories. One of these should undoubtedly address the issue you're facing.
However, if none of these methods work, there's still one more option available. You can report the problem to Instagram support by following these steps:
Go to Settings.
Navigate to Help.
Select "Report a problem."
That's it! Submit the problem you're encountering, and then patiently wait for feedback and a possible fix from Instagram.
You may also like,
Thursday social media post ideas
Adding date to Instagram story
How to change story ring color on Instagram?