Instagram Hashtag Analytics is critical if you want to know which tags are being used the most on Instagram. Hashtags are one of the most popular features on Instagram. Hashtags help amplify a post's reach and influence.
This guide will teach you how to analyze tag popularity and then use that information to optimize your posts accordingly. By following these simple steps, you can increase the engagement of your posts and ensure that they reach a wider audience!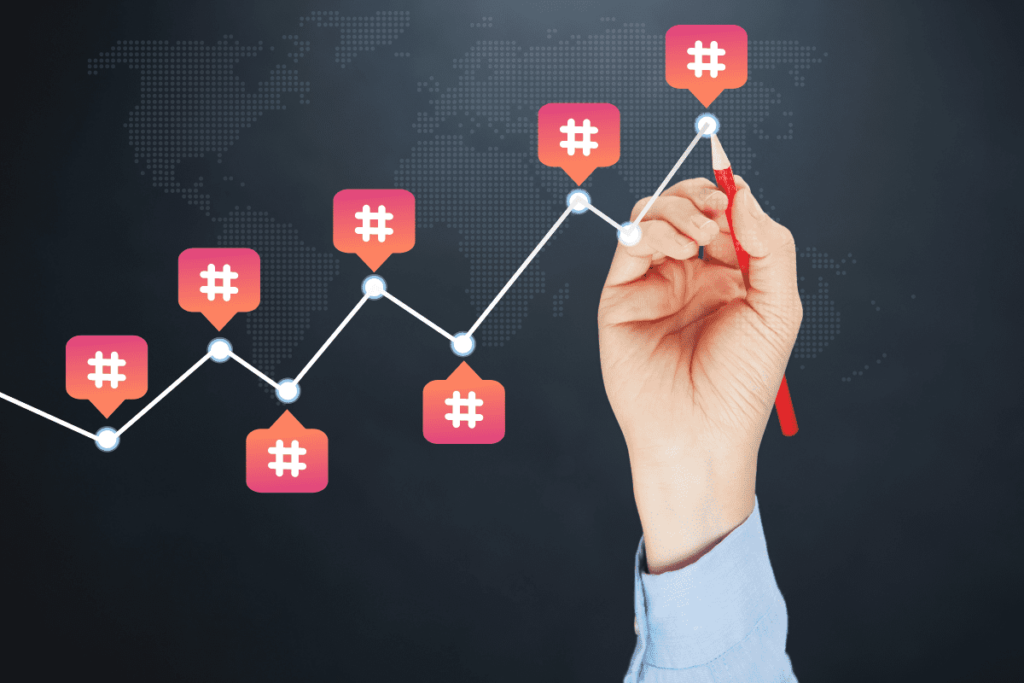 What are Instagram hashtags?
Hashtags are a type of annotation on images that allow users to track and search for images related to a specific topic. Hashtags are "#" followed by a word or phrase, for example "#foodpics".
When users post an image with a hashtag, it appears in a list of related photos on Instagram, making it easy for people to browse and find images about the topic of their choice.
It is one of the easiest ways to categorize the track the success of your posts on Instagram. They are a way for users to easily find posts related to a certain topic. For example, if you are a clothing brand, you may use the hashtag "#style" to categorize your posts according to fashion.
This makes it easier for users to find posts related to your brand and makes it easier to search for those posts on Instagram
How do hashtags work on Instagram?
When you click on the hashtag, you'll be taken to a page with all of the posts that have been tagged with that term. This can be helpful if you want to find photos or videos about a particular topic. Hashtags are also useful for finding related content.
It allows you to add a keyword or phrase to a photo or video. Once you add a hashtag, anyone who follows you will see all of the photos and videos that have that hashtag in them.
To use a hashtag on Instagram, click the " hashtag " button next to the " comment " box on any post. Then, type in the keyword or phrase you want to use and hit " enter ".
They can be a great way to get people talking about your posts. By including a hashtag, you're turning your photos and videos into an open invitation for other Instagram users to join in the conversation.
The benefits of using hashtags on Instagram are twofold: first, by including a hashtag, you're making your photos and videos more lively to the public. Second, by creating a conversation around your posts, you're likely to drive more traffic to your website or blog.
It is a powerful tool on Instagram. By using hashtags consistently, you're likely to achieve results that will be profitable and enjoyable for both you and your followers. It is an excellent way to get your Instagram posts seen by a larger audience.
What is the best way to do "hashtag research" before starting a new campaign?
Instagram hashtag Analytics is studying a particular hashtag to understand what people are saying about it on social media. Hashtags can be used to track brand awareness, measure marketing campaign success, and identify audience behavior trends, among other things.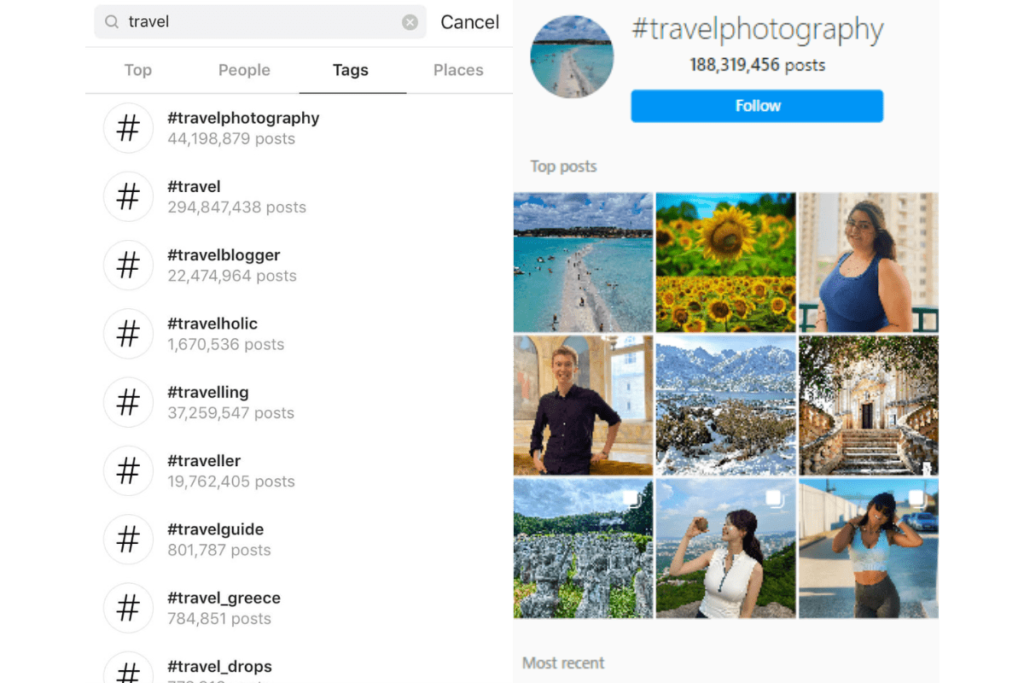 Before launching a new campaign, Instagram hashtag Analytics can be conducted in a variety of ways. By analyzing a brand's past hashtag performance, for example, brands can get a better understanding of the types of content that are typically successful with that particular hashtag.
Additionally, brands can formulate better marketing strategies based on the knowledge and findings gathered from hashtag research. It is one of the most important tools that can be used to help brands create more relevant and engaging content.
Brands can create content that is more likely to be shared and discussed if they understand the popularity of a specific hashtag and the content being shared around it.
Why is it useful to do Instagram hashtag Analytics
It can be useful to gain insights into how users are interacting with your content. How the audience is discussing the content posted with that particular hashtag. It will be easier to communicate with the audience and have more trending concepts.
Understanding the popularity of a hashtag allows brands to create more effective and engaging content that will be shared and discussed more frequently.
Instagram hashtag Analytics can assist you in determining which hashtags are performing well. Which hashtags should be phased out or modified to maximise campaign impact?
Once you have hashtags that are important to you, you can start tracking hashtags using one of the hashtag analysis tools. It lets you search for any hashtag and get real-time data on how frequently it is used, who uses it, and so on. It also gives you other metrics to help your brand get the most out of Instagram hashtags.
Follow your branded hashtag in the Instagram app to see how it's being used. By understanding where your audience is talking about your brand, you'll be able to identify potential areas for further investment and growth. Instagram hashtag Analytics helps in understanding the popularity of a specific hashtag on social media platforms such as Instagram.
Track the success of your Hashtags with Instagram Hashtag Analytics
This question has no single answer because the effectiveness of a hashtag can be measured in a variety of ways. The effectiveness of a hashtag is determined by how frequently it is used and how many people interact with it.
Measurement is important because it allows organizations and brands to see how social media platforms are used. It can also show you how effective they are. They can plan their campaigns more effectively if they know which hashtags are being used and how frequently.
you can use the Predis.ai Hashtag Generator to find new hashtags for your posts. It will give you hashtags based on reach and relevancy.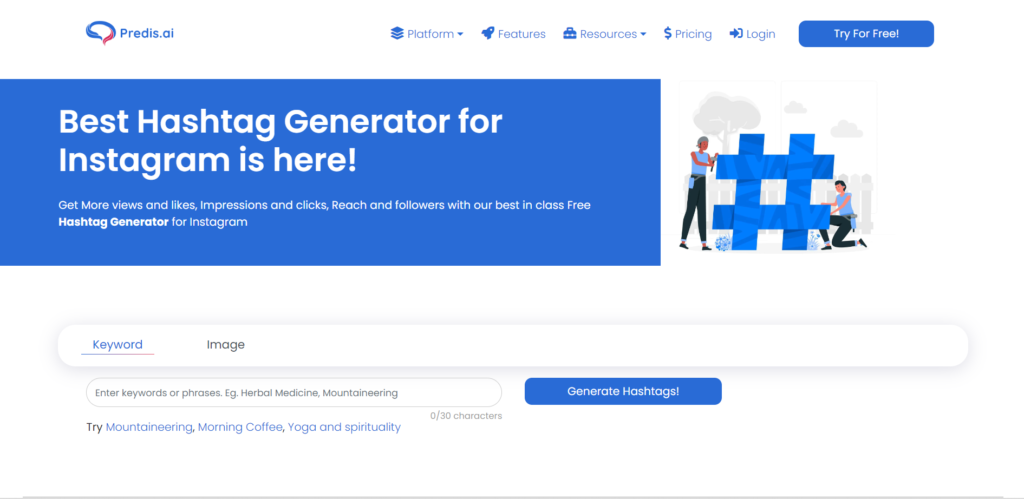 How to Use Hashtag effectively?
To use hashtags effectively for your business, you first need to understand their purpose. Hashtags are a way for you to group similar content together on social media. You can use them to promote specific aspects of your business or to connect with a wider audience.
For example, if you run a technology blog, you might use the hashtag #Technology to help promote your latest posts about technology. You might use the hashtag #technologyblogs to connect with people who are interested in reading about technologies.
Using a tool like Hashtagify, you can see which hashtags are being used most frequently on your posts. You can use this information to help plan future marketing campaigns.
Hashtag analytics can help you measure the popularity of your brand, target potential customers, and augment your marketing efforts. By using Predis.ai Hashtag Generator to find hashtags, you can optimize marketing efforts and boost your business's visibility.
Instagram hashtags for brands: why use them?
Hashtags can be used for a number of different things. For example, you may use a hashtag to promote a contest or giveaway. This makes it easier for users to find and follow your posts related to the contest.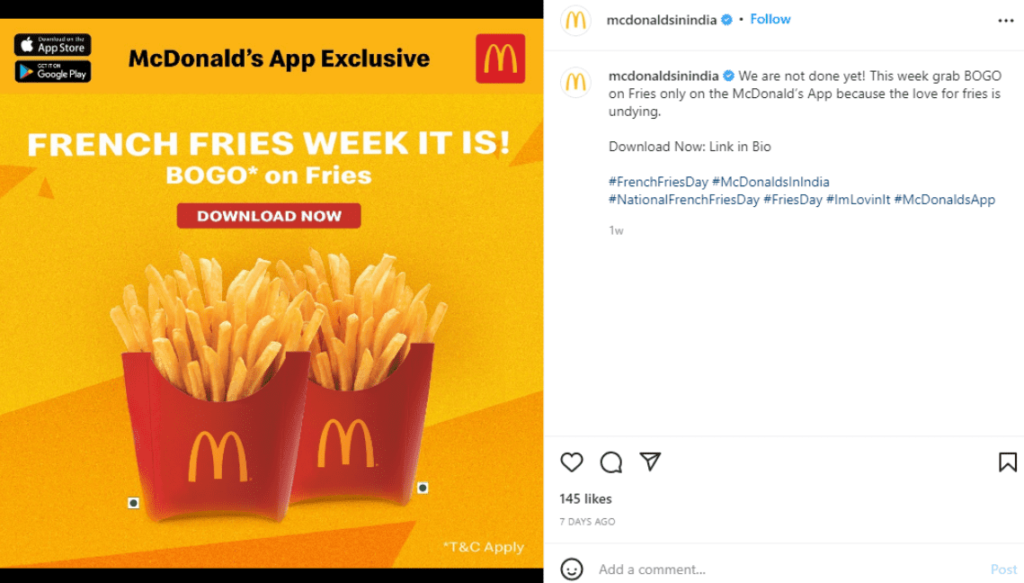 Instagram hashtags have become an important part of the social media marketing strategy for brands. Hashtags allow users to follow specific topics or keywords on Instagram and see photos related to those topics.
Instagram hashtag analytics and using relevant hashtags effectively can help drive increased engagement from followers and reach potential customers who are interested in what you're promoting.
How to create effective Instagram hashtags for your brand
When creating effective Instagram hashtags for your brand, think about the keywords your users are likely to use. This will help you to produce posts that are highly relevant and useful to your followers.
Additionally, be sure to use hashtags that are associated with your brand. For example, if you are a clothing brand, you may want to use the hashtag "#stylish".
Hashtags are a great way to promote your posts on Instagram. By using effective hashtags, you can make sure that your posts are highly relevant and useful to your followers.
How to find trending hashtags on Instagram?
To find trending hashtags on Instagram, you need to use the hashtag search function. This function can be found on the main screen of the Instagram app or website. When you enter a keyword or phrase into the search field, it will return a list of all the posts with that hashtag. You can filter the results by date, time, and location.
You can also follow specific users or hashtags to get notified when their posts include the keyword or phrase you are searching for.
If you find an inappropriate hashtag, you should report it to Instagram. By doing this, you will help to keep Instagram a safe and respectful environment for all users. If you want to discover or recommend your Instagram posts on the hashtag viewing page, all you need to do is use hashtags. It will also help you get more followers.
If you create branded hashtags for your business, hashtag posts will help you easily find posts and stories around you or topics relevant to you.
Instagram Hashtag Ladder strategy
The ladder strategy is the most effective way for both beginners and professionals to use Instagram hashtags. The name of the technique accurately describes how it works. The Ladder Strategy is all about finding the right hashtags to help you rank. You need:
8-10 Smaller, easier-to-rank hashtags. These are hashtags with 50k-100k posts on average. This ensures that you have a chance of reaching at least a certain number of accounts.
8-10 medium-sized hashtags that rank well. These are hashtags with 100k to 500k posts. Hopefully, as you gain traction with the first set of hashtags, you will begin to rank on some of these hashtags. This momentum will help you rank for the more difficult hashtags.
3-4 large hashtags that are difficult to rank These are hashtags with between 500k and a million posts. These are the more popular hashtags, and there may already be a lot of posts competing for the top spots. To be able to rank here, you must displace a few of those!
3-4 massive hashtags that are extremely difficult to rank. These are hashtags that contain over a million posts. These hashtags will determine whether or not you go viral 🙂 . Because your chances of ranking here are slim, it is recommended that you use only a few of these! This way, you have a chance at every step.
Benefits of using hashtags
There are many benefits to using hashtags for your business. First and foremost, hashtags drive traffic to your Instagram account. By using a relevant and popular hashtag, you can increase the visibility of your post and draw in a wider audience.
In addition to promoting your business online, using hashtags can also help you to connect with potential customers.
By targeting a specific audience with the correct hashtag, you can increase your chances of converting online leads into successful leads.
When planning your marketing strategy, it's important to take into account the power of hashtags. By using the right hashtags, you can increase your reach and improve your overall marketing strategy.
When choosing a hashtag, it's important to be aware of the trends currently affecting your industry. By using the appropriate hashtag, you can ensure that your content is seen by the right people.
Hashtags are an important tool for businesses of all sizes to use on social media. By choosing the right hashtags, you can increase your reach and improve your overall marketing strategy.
Using hashtags as part of your Instagram strategy creates the perfect way to find relevant content and the right influencers to collaborate with. This makes it easy for your audience to find your content and have group conversations together.
The right hashtags on Instagram will do all the work for you. You can increase their effectiveness by regularly reviewing the hashtags you use, interacting with other users' content, and staying in touch with the community.
Wrapping it up
You can use hashtags to improve searches, engage with trends, create conversations about your brand. You can also add some humor to your posts. They also act as searchable tags so you can find specific posts easier.
While hashtags are useful on Instagram, not all hashtags are created equal. Some hashtags have a higher number of followers than others and may be more appropriate for your business or marketing efforts. Therefore, Instagram hashtag Analytics becomes important more than ever.
For more social media tips and updates, follow us on our Instagram!