In today's fast-paced digital world, staying ahead in the e-commerce game, especially if you're running a home decor store on Shopify, demands fresh and innovative marketing strategies like using AI to do the marketing.
Empowering Your Home Décor Shopify Store with AI Marketing is one such game-changer. Introduce the infusion of Artificial Intelligence (AI) into your marketing approach.
Where to use AI in marketing for Home Decor
1. Regulating social media posting
Maintaining an active and engaging social media presence is a must for any home decor store on Shopify. AI-powered tools like Predis can be your secret weapon here.
With Predis.ai, you can smoothly schedule and handle your social media posts across multiple platforms. This means no more last-minute content struggles or worrying about posting at the right times.
2. Running ad campaigns
First, you have to establish your presence on various social media platforms. Then it's time to tap into AI for running highly effective ad campaigns.
AI can be a game-changer in this process. You can use AI-driven algorithms to dive deep into user behavior and preferences. This will enable you to fine-tune your ad campaigns for maximum impact.
3. Driving sales
Successful ad campaigns mean eager customers flocking to your e-commerce store. Ensure a delightful customer journey with the assistance of AI.
From answering queries to offering personalized recommendations, AI transforms your store into a customer-centric haven.
4. Collaboration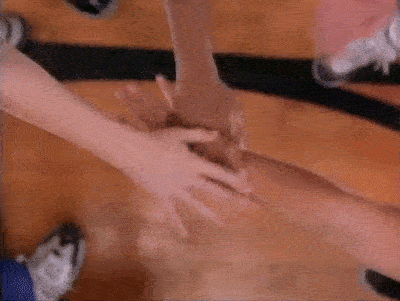 Another way of marketing is to collaborate with influencers. This way your customers can get reviews of the products from an influencer they trust and understand their application.
AI can help with keeping track of all of the influencers and give you a report on each individual's performance.
5. Analyze and improve
The magic doesn't stop once the campaigns are live. AI dishes out detailed reports on influencers, posts, and ad campaigns.
Regularly check out these insights. Then tweak your marketing plan accordingly and watch your store grow into a powerhouse in the home decor market.
Best AI Marketing software for Home Decor Shopify Store
Give your social media strategy a futuristic boost with Predis AI! This powerhouse of a social media manager takes your game up a notch, making it 10 times more dynamic.
Whether you're whipping up single-image posts or crafting captivating Instagram reels, Predis brings your creative vision to life effortlessly, even starting from the simplest text.
Generate a bulk of content with AI finesse, maintaining a refined touch. Take a deep dive into competitor analysis and uncover the secrets behind their success. Your social media dominance just got a serious upgrade.
2. Stor AI
Introducing Stor.ai, a Relationship creation, reshaping the landscape for regional grocers and retailers. Enter a cutting-edge unified commerce platform that seamlessly blends e-commerce with operational excellence.
This platform, enriched with data analytics and omni-channel engagement capabilities, is tailor-made to boost transactions, nurture loyalty, and propel sales growth.
Stor.ai equips grocers with genuine omnichannel engagement and personalized tools. From health and nutrition to loyalty programs, email and SMS marketing, digital circulars, to data analytics for online, offline, and hybrid customers—Stor.ai stands as the ultimate solution for a cohesive and successful retail journey.
3. Syte
Syte transforms the way shoppers discover products, providing instant access to items that capture their hearts through visually engaging product exploration journeys.
These journeys not only enhance conversion rates but also contribute to the long-term value of each customer.
Positioned as the pioneer in Product Discovery Platforms, Syte employs visual AI to craft seamless search and discovery experiences tailored to diverse shopper preferences.
From intuitive visual searches to automated product tagging, advanced personalized recommendations, and immersive shoppable social curation, Syte's solutions redefine the art of discovering and connecting with products.
4. Phrasee
Phrasee emerges as a trailblazer, leveraging the prowess of AI and computational linguistics to dynamically generate, optimize, and analyze marketing content in real-time and on a grand scale.
Their robust enterprise-grade platform introduces a realm of real-time testing and optimization, identifying the most effective messages tailored for diverse audiences across email, push, web/app, and social campaigns.
The result? Elevated customer engagement and increased lifetime value—all seamlessly aligned with the distinctiveness of your brand standards and voice.
Phrasee isn't just a tool; it's a companion in enhancing the narrative of your brand.
5. Jasper.ai
Meet Jasper, your on-brand AI companion designed for businesses. This innovative platform assists creators in overcoming writer's block, generating original imagery, and transforming content into diverse formats, tones, and languages using generative AI.
Setting itself apart from conventional AI tools that often produce generic outputs, Jasper goes beyond.
It can be personalized to your brand, seamlessly integrating across various platforms, from email and social media to your website, making it a versatile and indispensable asset.
6. Blueshift
Embark on a journey of truly personalized and impactful customer interactions at scale with Blueshift's real-time Customer Data Platform (CDP), AI-powered decisioning, and cross-channel delivery—all harmoniously integrated. Elevate your customer engagement through the power of AI.
With Blueshift's adaptable platform, you have the flexibility to start small and grow seamlessly or commence with a grand entrance.
Bid farewell to the complexities of patchwork solutions and welcome an intelligent customer engagement platform.
Blueshift ensures that your customer interactions are not just personalized but intelligently so, marking a new era in customer engagement solutions.
7. Clerk.io
Enter Clerk.io, your go-to AI-powered marketing ally tailored for e-commerce businesses. This innovative software specializes in personalizing the online shopping journey for customers.
It achieves this through an intelligent search engine for e-commerce, personalized product recommendations, website personalization, email marketing, and precision behavioral targeting.
Clerk.io's mission is to empower e-commerce businesses to not only increase sales but also enhance customer satisfaction and foster loyalty through a seamless and personalized shopping experience.
8. Copy.ai
Introducing Copy AI, a cutting-edge artificial intelligence writing tool that leverages machine learning to craft diverse content types, including blog headlines, emails, social media content, web copy, and more.
Engineered on the formidable OpenAI's GPT-3 large language model (LLM), Copy AI is your partner in the creative writing process.
Offering a range of tools and writing frameworks, it serves as a versatile resource available in over 25 languages.
Ideal for both beginners and seasoned users, Copy AI is your gateway to exploring and mastering the world of generative AI in content creation.
9. Emplifi
Discover Emplifi's Social Marketing Cloud—a dynamic solution empowering brands to enhance their social media footprint, connect with customers, and glean real-time insights for swift business decisions.
Offering a comprehensive suite of tools, Emplifi covers everything from content creation, and publishing to analytics, user-generated content (UGC), influencer marketing, community management, and social care.
It's more than just a set of tools; it's a tailored ensemble designed to meet the diverse and evolving needs of your social media strategy.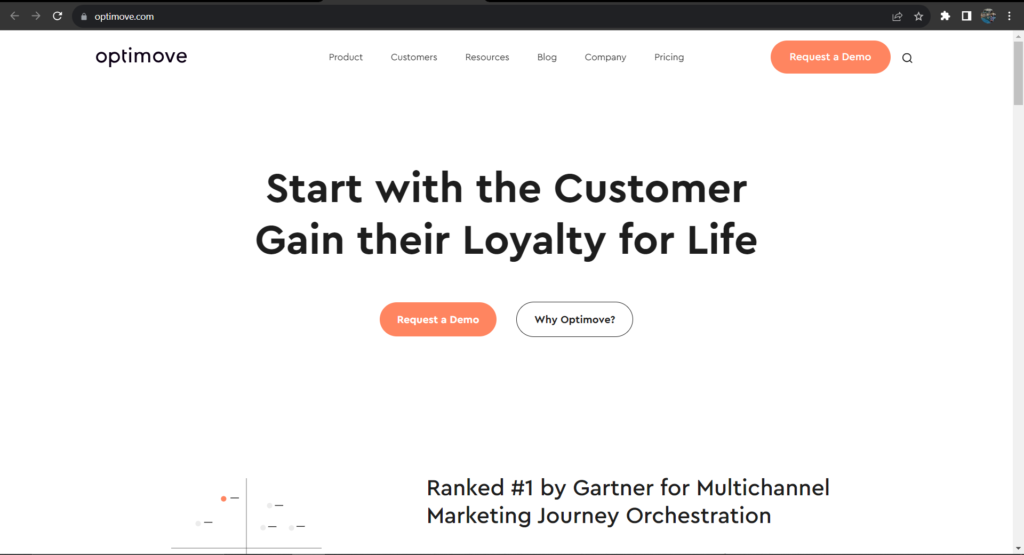 Step into the realm of Optimove, a Relationship Marketing Hub propelled by advanced customer modeling, predictive micro-segmentation, and campaign automation technologies.
This powerhouse amalgamates data from various platforms, presenting a unified dashboard that provides a holistic view of information.
Delving into customer data, Optimove not only analyzes but translates it into actionable insights.
Beyond mere analysis, it guides you on which campaigns to halt, leveraging the power of predictive analytics to identify areas of potential loss.
Conclusion
In the realm of Empowering Your Home Decor Shopify Store with AI Marketing, these tools redefine the e-commerce landscape. From Syte's visual allure to Blueshift's smart engagement and the personalized touch of Clerk.io and Copy.ai, each contributes a unique advantage.
These AI tools go beyond automation, focusing on enhancing customer experiences, crafting compelling content, and driving conversions. Whether refining social media with Emplifi or gaining insights with Optimove, strategic AI integration is the key.
Related articles
How to Promote Restaurant on Instagram
Best Shopify Tools For Marketing
Social Media Graphics Tools for Shopify
Best Instagram Tools to Boost Shopify Sales