Shopify is an e-commerce platform that enables businesses and individuals to create and customize online stores to sell their products. It was founded in 2006 and has grown to become one of the most popular e-commerce platforms in the world. Over 1.7 million businesses in more than 175 countries use Shopify for their online stores.
Its user-friendly interface allows merchants to manage various aspects of their online business. This includes website design, product listings, customer orders, and payments. Shopify offers a range of features and tools that can help businesses of all sizes to build and manage an online store. These tools have the ability to sell online through multiple channels, such as web, mobile, in-person, and brick-and-mortar locations.
Additionally, Shopify provides merchants with access to a range of third-party apps and integrations to help them expand the functionality of their online store.
What are some tools you can use to boost your online store reach?
There are many tools available on Shopify for marketing and growing e-commerce businesses. Here are a few popular ones
1. Predis.ai:
Linking your Shopify account with Predis allows you to create AI-generated professional product posts and videos that you can post on social media straight away. It also allows users to easily make changes to the videos to make them more engaging.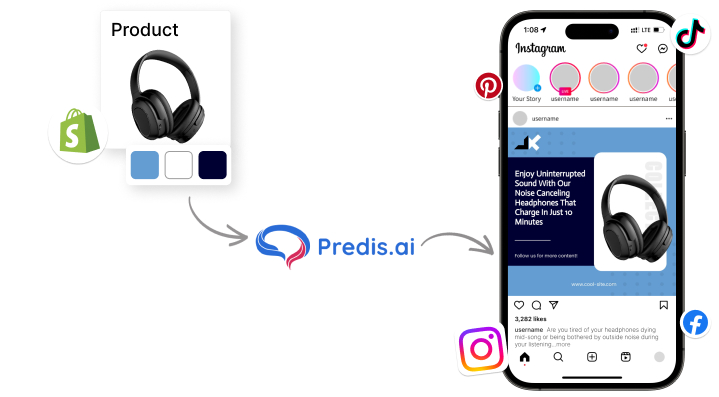 The tool uses your product information to create complete post with creative, caption and hashtags. Their prices start at $20 per month.
With up to 15 AI generated posts and 10 competitor analysis runs every month, Predis.ai can be used for free with it's free forever plan.
2. Klaviyo and Omnisend:
Omnisend and Klaviyo are both email marketing and SMS marketing tools that help to personalize communications and target promotions to customers.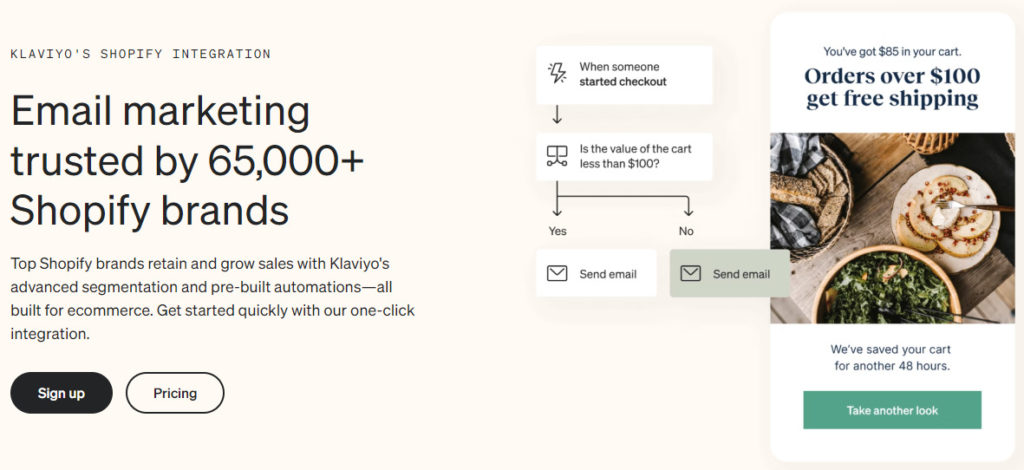 Klaviyo offers more advanced marketing automation features and segmentation options with pricing ranging from $0 to $100 for up to 5,000 email subscribers, while Omnisend focuses more on omnichannel marketing that includes email, SMS, push notifications, and more, with a free plan, covering up to 500 emails, 60 messages and 500 web push messages a month.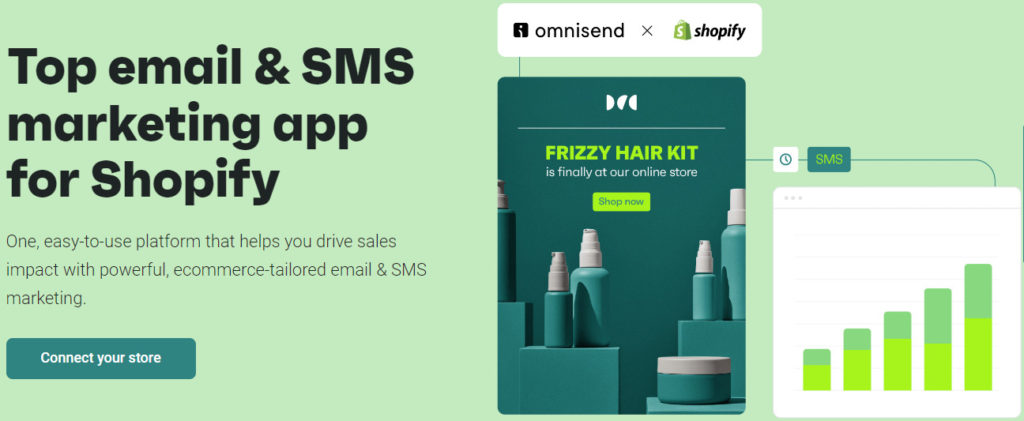 Omnisend's standard plan of $16 per month allows users to reach up to 500 contacts, and send 6000 emails, 60 message,s and unlimited web push messages per month.
3. Seguno:
Seguno provides an easy way for Shopify merchants to create and send emails to customers with a focus on automation and pre-built templates.

All of this can be used for free as long as you have 250 or fewer subscriptions. For as long as your subscriber count is between 251 and 1000, user gets charged with $10 per month which then increases to $20 until 2000 subscribers are crossed. In addition to that, Seguno has a 10-day free trial available once for every shop
4. Google Analytics:
Provides detailed insights about website traffic, customer demographics, the effectiveness of marketing campaigns, and site performance. These tools can help Shopify merchants to increase website traffic, improve engagement with customers, and ultimately drive sales.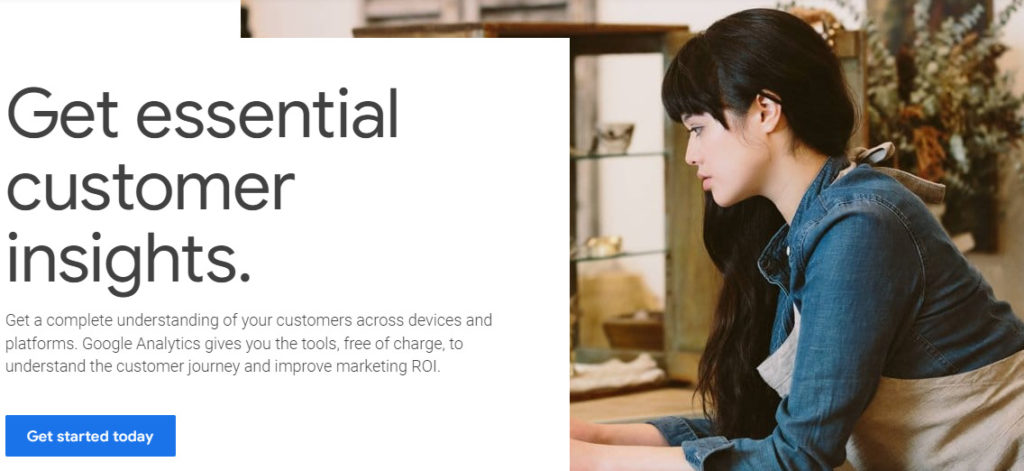 What's more is that adding Google Analytics to you Shopify account can be done for free! All you need is a valid Google sign-in, a Google-provided Javascript code box and an active Shopify account.
5. LoyaltyLion and Smile.io:
LoyaltyLion and Smile.io are both loyalty and rewards program platform that allows businesses to create customized loyalty programs, referral programs, and VIP programs to incentivize customer engagement and repeat purchases.

Pricing for LoyaltyLion start from $399 a month which includes 2000 monthly orders, while Smile.io's Growth plans seems the most amiable, with $199 a month and unlimited monthly order limit.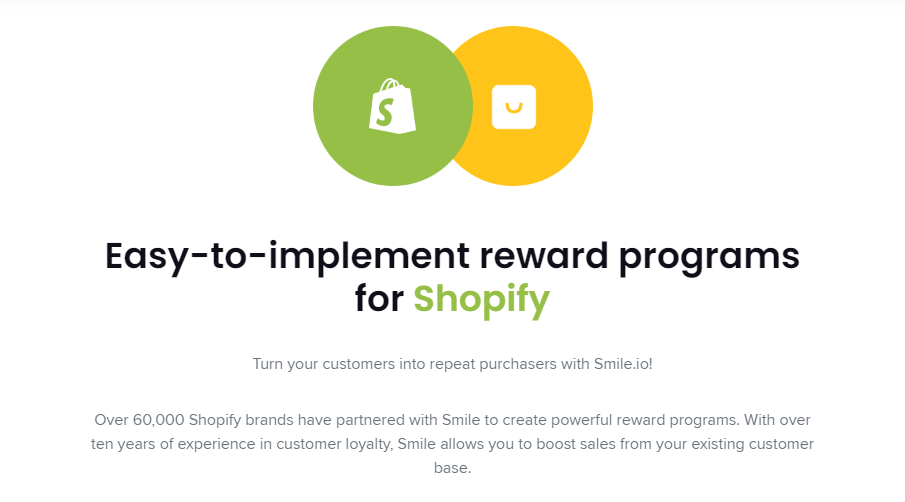 6. AdRoll:
AdRoll is a retargeting and display advertising platform that helps businesses to reach their audience across multiple channels, including social media, web, and email.

Marketing and Ads plus plan starts at $36 per month which includes monthly ad credits of upto $700 which can be used throughout the year that was purchased.
Alternatively, Shopify also provides its users with several built-in marketing and e-commerce tools to help businesses promote their products and increase sales.
Here are some of the best in-built tools on Shopify for marketing:
1. Shopify Email: A built-in email marketing tool that allows businesses to create and send emails to customers to promote their products, share content, and build relationships.
2. Shopify POS: A point-of-sale system that enables businesses to sell in-person and online, track inventory, and manage orders, all from a single dashboard.
3. Shopify SEO: Built-in search engine optimization tools that help businesses improve their website's visibility on search engines like Google, Bing, and Yahoo.
4. Discounts and promotions: Built-in tools for creating discounts and promotions, including coupon codes, free shipping, and bulk discounts.
5. Abandoned Cart Recovery: A tool that enables businesses to automatically send follow-up emails to customers who abandoned their carts to encourage them to complete their purchases.
6. Social Media Integration: Shopify integrates with popular social media platforms, such as Facebook and Instagram, allowing businesses to sell their products directly on social media channels.
Wrapping it up
Shopify provides several built-in tools that help users power their online stores. External tools such as Predis.ai, Seguno, LoyaltyLion, and Smile.io complement the built-in functionality of Shopify and provide businesses with the ability to optimize their marketing and e-commerce efforts to increase sales, build customer relationships, and grow their online presence.