If you're a budding entrepreneur exploring this avenue of e-commerce, you've come to the right place. One of the best and low-risk ways to turn your business vision into a reality is to make use of the dropshipping model. In essence, the dropshipping model is used when a store doesn't keep the products it sells in stock.
How can this help you? Let us simplify it. You, as a budding entrepreneur, don't need to have a physical store with all of the inventory. Instead, when your online store sells a product, you actually buy the item from a third party, like a wholesaler or manufacturer. This third party has the item shipped directly to the customer.
This way, you don't need to store inventory or bear any associated costs. Another advantage is that you never face the financial risk of holding excess stock!
And now, you might ask:
Where does Shopify come into the picture?
Shopify and dropshipping actually bring forth a powerful combination. You, as a store owner on Shopify, can select products from suppliers, showcase them on your Shopify store, and market them to potential customers. When an order is placed, your online store doesn't physically handle the product.
Instead, the order details are directly transmitted to a chosen supplier who then takes care of packaging and shipping. It is this supply that will directly send the order to the customer's doorstep. This streamlined process allows budding entrepreneurs like you to focus on marketing, branding, and customers rather than the operational complexities of traditional retail models.
There must be a 'but'…
You guessed it right, every opportunity comes with its challenges. One of the critical aspects of dropshipping is order fulfillment. Coordinating between multiple suppliers, maintaining accurate product information, and ensuring timely delivery requires a strategic approach. Inconsistent product quality, shipping delays, and communication gaps can all impact customer satisfaction and your store's reputation.
With that being said, having the right knowledge and tools up your sleeve can turn these challenges into opportunities for growth. And this is where we come in. This blog will take you through the smallest and the biggest steps to ultimately master the dropshipping model.
Setting up your Shopify store for dropshipping:
As we talked about previously, drop shipping can be an incredible opportunity for you to build an online store while saving yourself the hassle of inventory management. To kickstart this process, follow these steps:
1. Choosing a drop shipping supplier
Begin by meticulously researching and selecting a reliable dropshipping supplier that aligns with your niche. Factors such as product quality, shipping times, and customer service should guide your decision. Seamless integration with Shopify and a well-defined order fulfillment process are paramount. Prioritize suppliers with a proven track record of timely order processing and high-quality products.
2. Installing a drop shipping app
Spend some time surfing the Shopify App Store to explore the plethora of dropshipping apps available. Opt for an app that suits your specific requirements and integrates seamlessly with your chosen supplier. Install and try out the chosen app to ensure smooth synchronization between your supplier's inventory and your Shopify store. Be sure that the app supports automatic order syncing and tracking updates.
To get you started, here are some recommendations:
Printful: Print on Demand–
If you're looking to dropship custom print-on-demand products, Printful is an excellent choice. It offers a wide range of customizable products such as apparel, accessories, and home goods. Printful integrates smoothly with Shopify and provides high-quality printing, order fulfillment services, and has an overall rating of 4.6!
With the free plan, you can start selling immediately, and get the basic experience you need. Once you get the hang of the app, you can upgrade to additional features.
Spocket–
Spocket is a dropshipping app that focuses on sourcing products from US and European suppliers. It offers a variety of products, from fashion to electronics, and integrates directly with your Shopify store.
Spocket offers four plans, where right from the Free Plan itself, you get the privilege of having no minimum cart order value! Upgrading to the Starter Plan for $39.99/month, you can reduce your transaction fee to 0% and have unlimited orders. This one definitely sounds like a good deal.
Modalyst–
If you want a trendy and fashion industry-updated store, Modalyst is the place. It offers a curated marketplace of unique and trendy products, including fashion, accessories, and beauty products. 
You can get started as soon as you install, and the Startup and Pro plans are $35 and $90/month. Not only that, but it provides a wide selection of US-based suppliers, enabling faster shipping times and a seamless integration with Shopify.
Streamlining Order Processing:
Let's get to the part where most business owners face a challenge. We all know that processing the order efficiently might be one of the most crucial factors to the success of your dropshipping venture. How can you achieve this feat? Here's how:
A. Automate order fulfillment
Within your Shopify settings, enable automatic order fulfillment. Set up rules that direct orders to the appropriate supplier based on product availability and location. Configure the app to synchronize order details with the supplier, initiating the shipping process seamlessly.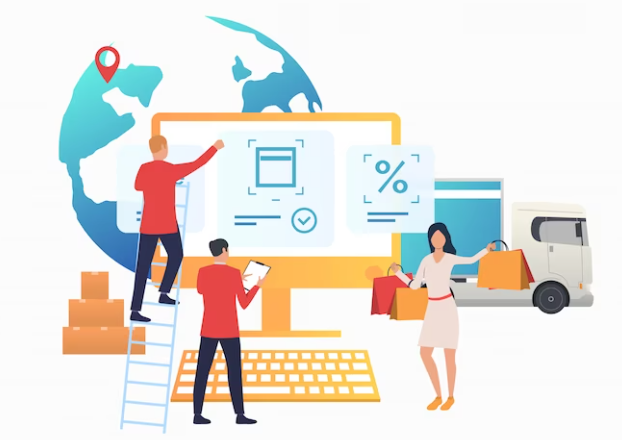 If you cannot rely on automation, here is how you can do it manually. Create a structured workflow that outlines each step of the fulfillment process. This will help you stay organized and prevent errors. When an order is placed on your Shopify store, you'll receive a notification. Access the order details from your Shopify dashboard and review them carefully.
Further tasks, such as notifying your supplier, placing the order as well as communicating with the customer will have to be done either by email or a dedicated communication channel. While manual optimization can improve the efficiency of your order fulfillment process, it might not be as seamless or error-free as using specialized dropshipping apps. As your business grows, you might consider transitioning to automated solutions for a more scalable approach.
B. Fulfilling drop shipping orders on Shopify
1. Receiving an order
When a customer places an order on your Shopify store, you will receive a notification. You can access the order details from your Shopify dashboard.
2. Notifying the supplier
The previous setup of an automated process will notify your supplier about new orders. If not already done, you can do it through the chosen drop shipping app or by manually forwarding the order details.
3. Processing the payment
Ensure that the customer's payment has been successfully processed. Shopify integrates with various payment gateways, making this process seamless.
4. Placing the order with the supplier
Once the payment is confirmed, place the order with your supplier if you are conducting this process manually. If not, the dropshipping app can help you automatically transfer the customer's shipping details to the supplier.
5. Tracking the order
Make sure to always keep track of the order's progress and shipping status. To enhance your customer's experience, update them with tracking information, if available.
6. Handling customer inquiries
Handle all customer inquiries or concerns promptly and professionally. Communicate with your supplier to resolve any issues related to order fulfillment. Remember, prompt replies always ensure a good customer support experience.
C. Implement real-time inventory management
Put all of Shopify's inventory management tools to work and monitor product availability. Enable real-time inventory syncing with your suppliers so you can prevent costly errors such as overselling or backorders. Implement low-stock alerts to proactively manage inventory levels and prevent fulfillment delays. These tips and tricks can help you stay on top of your game.
Enhancing Customer Communication:
A happy customer goes a long way toward keeping your online store alive and bringing in more friends through word-of-mouth and online reviews. Here's how you can make their experience even better.
1. Customize order confirmation emails
Personalize order confirmation emails with essential information. This makes the customer feel that your store pays attention to every customer. Include tracking numbers and estimated delivery dates to keep customers well-informed and free of worry! Clearly outline steps for reaching customer support in case of inquiries or issues. Making yourself look available and reachable reassures the customers and makes a trustworthy impression.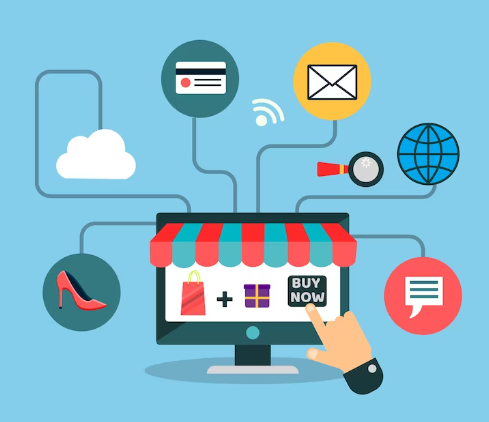 2. Enable shipment tracking notifications
Set up shipment tracking notifications to automatically update customers on order status. Timely updates on shipping progress and potential delays enhance the customer experience. Offer a link to the carrier's tracking page for comprehensive shipment details.
Wrapping it up
That's all for this step-by-step guide to fulfill dropshipping orders on Shopify! Following this guide can help you get some real insight into how you can dropship effectively while using the best practices and tools integrated with Shopify. Of course, mastering this process will take you some time, effort, and investment. 
Remember to choose reliable suppliers and install a suitable dropshipping app to help facilitate your order fulfillment process. Once all the preparations are in place, you can focus on growing your business while leaving the logistics to your suppliers!
Related articles
Social Media Graphics Tools for Shopify
Best Shopify Tools For Marketing
ChatGPT for Shopify and Ecommerce Marketing
How To Connect Instagram To Shopify Store