TikTok is one of the most popular social media networks, with 1 billion monthly active users and it also has an astonishing growth rate. It implies that marketing on the platform can increase your brand's exposure and penetration. However, being popular on TikTok is easier said than done. The competition is fierce, and it's easy for your work to be buried in the platform's daily flood of information. This is where you can leverage the best hashtags for TikTok.
Hashtags assist visitors in understanding the context of your postings. Your posts will appear in relevant hashtag search results if you utilize the proper hashtags. Your likes and followers will undoubtedly increase as your postings get more prominent.
This page is for you if you want to acquire a list of the Best hashtags for TikTok in 2022 or learn how to create a unique hashtag. Before we get started with our list of famous hashtags, let's talk about how to come up with original and distinctive hashtags. This is significant because, hashtags that have been jaded and overused lose their power over time.
What are Trending TikTok hashtags?
TikTok users, like those on Twitter, Instagram, and Facebook, have the option of using hashtags in their postings. Individuals can locate information from accounts and users they don't yet follow by searching relevant hashtags.
On TikTok, hashtags are another factor that can propel clips from the "Discover" tab – where viewers can browse through videos that utilize hot hashtags – to the "For You" pages. Because the For You page is personalized for each user, the algorithm will use factors such as hashtags used in video captions to select video content and which viewers to promote the video to.
This is why marketers should utilize hashtags in their TikTok uploads. It also increases the likelihood of the algorithm sharing the video more broadly on the site.
The "Discover" page displays an up-to-date list of popular TikTok hashtags. Trending audios and hashtags are highlighted below. Clicking on any of them will show you all the videos that have used that hashtag.
How Do TikTok Hashtags Work?
TikTok hashtags function similarly to Instagram hashtags. They are generally included in the video captioning. TikTok has a character restriction of 100 characters. So you may use as many hashtags as you want within these parameters.
They can help you go viral and have your video listed on the "for you" page if applied correctly.
The "for you" tab, which is similar to Instagram's explore page, is packed with customized videos based on each user's preferences. This is also the first thing customers see when they launch the app, so being included here will boost your profile significantly!
In brief, hashtags assist TikTik in identifying your specialization (for example, beauty), categorizing your content within that niche, increasing your exposure, and assisting you in reaching the "for you" page.
Why Should You Use TikTok Hashtags on Your TikTok Videos?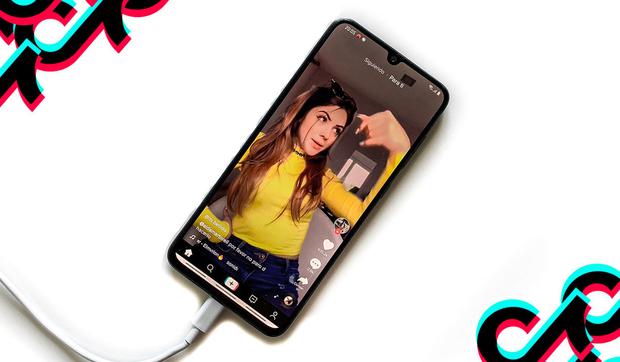 Do TikTok hashtags really work? They absolutely do! Hashtags on TikTok, as on Instagram, allow you to label your content and make it more discoverable.
They assist you in broadening your reach by enhancing your visibility. This may assist you in gaining more likes, comments, and even followers!
Assume you like writing about sunsets. As a result, your films would be labeled with #sunset. People use hashtags to locate the content they are interested in. As a result, anybody searching for #sunset will be able to find your videos.
TikTok hashtags may also be used to find rivals in the same niche. Because they're almost certainly using the same hashtag as you. This allows you to assess their content, discover what they are doing well (or poorly), and adjust your approach appropriately.
On the other hand, if you're seeking someone to cooperate with, hashtags may assist!
TikTok hashtags might also help you find content ideas! This might be a lifesaver if you are just getting started on this platform, are feeling stuck, or have lost motivation.
Finally, they may assist you in establishing your own online community. This is particularly true if you represent a brand. Create your own unique hashtags and encourage your fans to use them. You might invite them to participate in a challenge or share their customer experience.
Most Trending TikTok Hashtags in 2022
We've got you covered with the most popular hashtags right now, which you can use on any kind of content. You have no idea how many people search for stuff using irrelevant tags.
So, don't dismiss wide hashtags as ineffectual because of their simplicity. Also, keep in mind that the combo method produces good outcomes.
1. General TikTok Hashtags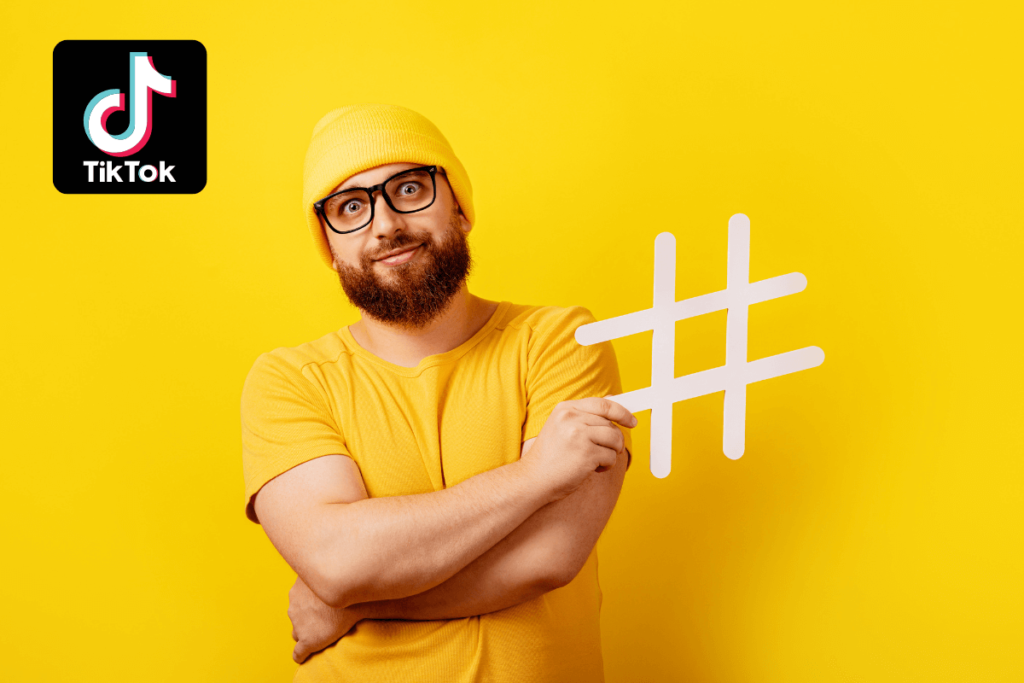 #tiktoktrend
#mexico
#duet
#artistsoftiktok
#momsoftiktok
#meme
#behindthescenes
#love
#follow
#new
#tiktokmademebuyit
#family
#tiktokfamous
#challenge
#video
#dadsoftiktok
#slowmo
#youtube
#like
#youtuber
#tiktokchallenge
#explore
#viralvideos
#reallifeathome
#repost
#followforfollowback
#viralpost
#tiktok
2. Most Popular TikTok Hashtags
#TikTokFamous
#FunnyVideos
#mexico
#gaming
#duett
#CuteBaby
#football
#FollowForFollowBack
#DuetWithMe
#video
#TikTokers
#TikTokPhilippines
#funny
#CoronaVirus
#challenge
#ExplorePage
#photography
#anime
#iloveyou
#featureme
#FollowForFollow
#fashion
#duet
#GoodVibes
#BestVideo
#video
#tik_tok
#dog
#ThisIs4You
#fun
#live
#stitch
#meme
#like
#follow
#bts
#DogsOfTikTok
#trending
#food
#storytime
#MakeUp
#India
#likes
#CoupleGoals
#awesome
#comedia
#ForYouPage
#TikTokDance
#ForYou
#lol
#DanceChallenge
#humour
#fypchallenge
#GreenScreenVideo
#trend
#GoViral
#LearnOnTikTok
#quotes
#viral_video
#happy
#music
#explore
#TikTokTrending
#GreenScreen
#cat
#artist
#cute
#memories
#TikToker
#fy
#loveyou
#LoveYouTikTok
#ViralVideo
#TikTokBrasil
#lfl
#FollowMe
#TikTok
#FollowMe
#TikTokChallenge
#TikTokIndia
#memes
#gamer
#MakeUpTutorial
#quotes
#dueto
#futbol
#TikTokViral
#bhfyp
#LikeForLike
#love
#TikTokTrend
#dance
#comedy
#viral
#fyp
#art
#prank
#CatsOfTikTok
#TikTok4Fun
#soccer
3. Fashion TikTok Hashtags
#fashionista
#outfitinspo
#photography
#PhotoOfTheDay
#StreetStyle
#FashionTikTok
#dress
#FashionInspo
#FashionInfluencer
#model
#FashionBlogger
#design
#moda
#shoes
#ootd
#clothing
#OutfitOfTheDay
#fashion
#TikTokFashion
#style
#ClothingBrand
#beautiful
#shopping
#fashionable
#outfit
4. Motivational TikTok Hashtags
#FitnessMotivation
#entrepreneur
#goals
#leadership
#QuoteOfTheDay
#MentalHealth
#QuotesToLiveBy
#anxiety
#determination
#motivation
#MyVoice
#MotivationalQuotes
#talk
#success
#love
#quotes
#mindset
#TikTokMotivation
#inspiration
#MotivationMonday
#HungryForSuccess
#LiveMoreChallenge
#business
#SelfCare
#inspirational
5. Food and Cooking TikTok Hashtags
#TikTokFood
#dinner
#TikTokRecipe
#chef
#chef
#FoodBlogger
#FoodTok
#foodie
#MyRecipe
#cook
#NewRecipe
#delicious
#HealthyFood
#yummy
#EasyRecipe
#tasty
#FoodRecipe
#MySecretRecipe
#lunch
#kitchen
#eat
#homemade
#VeganRecipe
6. Fitness TikTok Hashtags
#WorkoutRoutine
#exercise
#motivation
#FitnessGoals
#BodyBuilding
#FitFam
#training
#BestForHealth
#HealthTips
#FitnessMotivation
#health
#HealthyLifestyle
#GymLife
#nutrition
#StayHealthy
#WeightLoss
#fitness
#HealthIsWealth
#PersonalTraining
#GymTok
#gym
#lifestyle
#HealthyFood
#workout
#GymMotivation
7. Travel TikTok Hashtags
#travel
#adventure
#traveling
#TravelLife
#summer
#tourist
#TravelBlogger
#tour
#travelTikTok
#trip
#travelgram
#TravelInfluencer
#TravelPhotography
#holidays
#wanderlust
#explore
#photography
#beach
#nature
#traveler
#TravelTok
#vacation
#holiday
#TravelBucketList
#TravelPhoto
8. Relationship TikTok Hashtags
#life
#dating
#girlfriend
#cute
#couples
#CoupleGoals
#gf
#couple
#RelationshipQuotes
#wedding
#marriage
#goals
#together
#lovers
#relationship
#kiss
#bf
#LoveYou
#boyfriend
#LoveQuotes
#RelationshipAdvice
#ily
#forever
#RelationshipGoals
#love
9. Funny TikTok Hashtags
#laugh
#vines
#meme
#1MinComedy
#comedy
#funny
#comedian
#featureme
#DarkMemes
#prank
#dank
#humor
#lmao
#15sVines
#FunnyVideos
#haha
#trending
#1MinAudition
#FunnyMemes
#MemesDaily
#blooper
#memes
#trick
#FeatureThis
#lol
10. Lifestyle TikTok Hashtags
#life
#DubaiLifestyle
#LifestyleBlog
#PlantTok
#travel
#LifestyleChange
#VeganLife
#lifestyle
#health
#CleaningTips
#fashion
#CleaningHacks
#love
#MomLife
#TravelTikTok
#LifestyleBlogger
#MorningRoutine
#DadLife
#FashionBlogger
#CleanTok
#PlantLife
#HealthyLifestyle
#PlantLover
#TravelTok
#workout
11. Nature TikTok Hashtags
#landscape
#hiking
#fishing
#photography
#NaturePhotography
#PhotoOfTheDay
#outdoors
#garden
#natureTikTok
#winter
#summer
#nature
#GetOutdoors
#travel
#camping
#hunting
#forest
#snow
#NatureLovers
#flower
#mountains
#sky
#wildlife
#adventure
#sunset
12. Lip-Syncing TikTok Hashtags
#LipSyncVideo
#PopSong
#dusically
#fun
#musically
#LipSyncing
#song
#singing
#famous
#LipSync
#music
#filter
#ChristmasSong
#Snapchat
#YouTube
#featureme
#pop
#drag
#songs
#duet
#DragQueen
#LipSyncBattle
#MusicallyApp
#TikTokSinging
#PopMusic
13. Dance TikTok Hashtags
#DanceTutorial
#DanceVideo
#TikTokDance
#dancing
#DanceTime
#DanceChallenge
#dancers
#DanceInPublic
#choreography
#choreographer
#DanceLife
#party
#dancer
#ballet
#tutorial
#MusicVideo
#hiphop
#TikTokChallenge
#music
#DanceKPop
#dance
#DanceCrew
#DanceMoves
#DanceCover
#TikTokViral
14. Friendship TikTok Hashtags
#FriendshipLove
#GoodTimes
#GoodFriends
#bff
#friendship
#friend
#bestfriends
#FriendGoals
#FriendsGiving
#BestFriendGoals
#family
#bestfriend
#smile
#life
#FriendshipDay
#fun
#FriendsForever
#sisters
#friends
#memories
#besties
#FriendshipGoals
#best
#FriendsForLife
#Friends4Ever
15. Music TikTok Hashtags
#OriginalSong
#LifeOfAMusician
#TikTokSong
#MusicianLife
#dj
#singer
#guitar
#HipHop
#SingerSongwriter
#music
#musician
#musica
#NewTrack
#rapper
#MusiciansOfTikTok
#concert
#rap
#NewRelease
#IAmAMusician
#TikTokMusic
#songwriter
#CoverSong
#LiveMusic
#NewMusic
#StreetMusician
5 Helpful Tips To Find the Best Hashtags for TikTok
This aspect of social media marketing, like any other, requires critical thought. The basic idea is to choose hashtags that appropriately describe your content and are likely to be searched for.
If you want to increase the reach of your content and get more followers, don't use hashtags at random; instead, do some research and analysis. Also, if you choose an improper hashtag for your video, the algorithm will not be able to discover the right audience for you. For example, adding #gamelancer to a makeover video would have a significant impact on your statistics.
Now we'll go through the five most common ways to find the best hashtags for TikTok. Let's get started!
1. Create a Solid Strategy
Finding and utilizing the finest TikTok hashtags requires a well-thought-out approach. First, you must choose your objectives.
Do you want to expand the reach of your brand?
Do you want to boost participation?
Are you attempting to target a certain audience?
Consider the following questions. Once you know what you want to achieve, you can develop a hashtag strategy. Conduct some research on the best hashtags for your objectives and incorporate them when posting content.
2. Analyze Popular Creators
Studying influencers is one of the greatest methods to discover what TikTok hashtags to utilize. The first step is to track them down! The official platform for influencer and brand partnerships is the "TikTok Creator Marketplace."
You will be able to examine any influencer's data once you join. This information includes demographics about their audience, profile growth, and even their most popular videos. Use this information to identify prominent influencers who provide content that is relevant to your business. You can observe how people interact with their content and use some of the same tactics to help promote your brand.
3. Check What's Trending
TikTok is heavily influenced by "trend culture." TikTok's popularity is far more unpredictable than on other social media sites, and it fluctuates often. You can check which hashtags are presently trending on the Explore page.
There are also categories and content types listings, such as education, friendship, health, cuisine, dancing, inspiration, beauty, and crafts. You may search these categories for hashtags related to your brand or company.
4. Take Part in TikTok Challenges
One of the most popular features of the TikTok app is the challenges. They are also one of the quickest methods for TikTok to get popular! These challenges often include a mix of words, noises, and motions (most often a dance). Individual users, influencers, and even companies may launch them.
Creators are urged to participate in the challenge and develop their own take on the trend. Find a challenge that corresponds to the content of your brand and upload your own version.
Include all of the hashtags from the challenge in your post as well. You can also build your own challenge using a TikTok hashtag that is unique to your company. Encourage your followers to build their own versions and to use the hashtag!
5. Find Your Audience
You'll have a better understanding of who your target audience is once you start posting on TikTok. You will also be able to access your TikTok analytics if you have a TikTok Pro account. You can check your video views, profile views, and follower growth in the Overview area.
Try switching between 7 and 28 days of data. The Followers section is the most useful for locating your target audience. You can learn where your followers are from, how often they are active, and what they've seen by visiting this page.
Use all of this data to create a profile of your target audience. After that, you can look into what exact hashtags you might use to target them.
Wrapping It Up
Overall, time and effort invested in inventing, curating, and promoting hashtags can yield exponential rewards. On a competitive site like TikTok, hashtags will help your content stand out, earning you more followers and likes.
Remember that hashtags should only be used as part of your overall TikTok marketing plan; they can be a wonderful method to boost viewership on the TikTok app, but they're merely a promotional tool – your content must be engaging for the hashtag effort to pay off.
Brands looking to establish a successful TikTok strategy should follow the two cardinal laws of TikTok: retain authenticity and become active with the community. Hashtags may help you get there, but they are just one piece of the puzzle that is TikTok success.
Stay connected to Predis.ai if you want to learn more about developing a successful TikTok social media marketing plan, including working with TikTok influencers and growing your TikTok account.
For more social media tips and updates, follow us on our Instagram!