Are you looking for the best marketing idea for your vet clinic? Through this blog post, we will guide you on Veterinary TikTok marketing using AI and also show you the reasons for it to be the best idea.
TikTok is statistically the best platform to potentially promote your veterinary clinic because it's insanely popular among Millennials and the best part? Millennials have the largest number of pet owners in the U.S. and the world. Plus, TikTok's highly convertible users are the reason for the marketplace's growing success. And then there's artificial intelligence (AI). In this day and age, there are a few things about marketing your veterinary clinic that cannot be done with AI. From creating your TikTok videos and optimizing your content to scheduling posts, research, and analytics, every little thing is handled by AI software to save you time and money.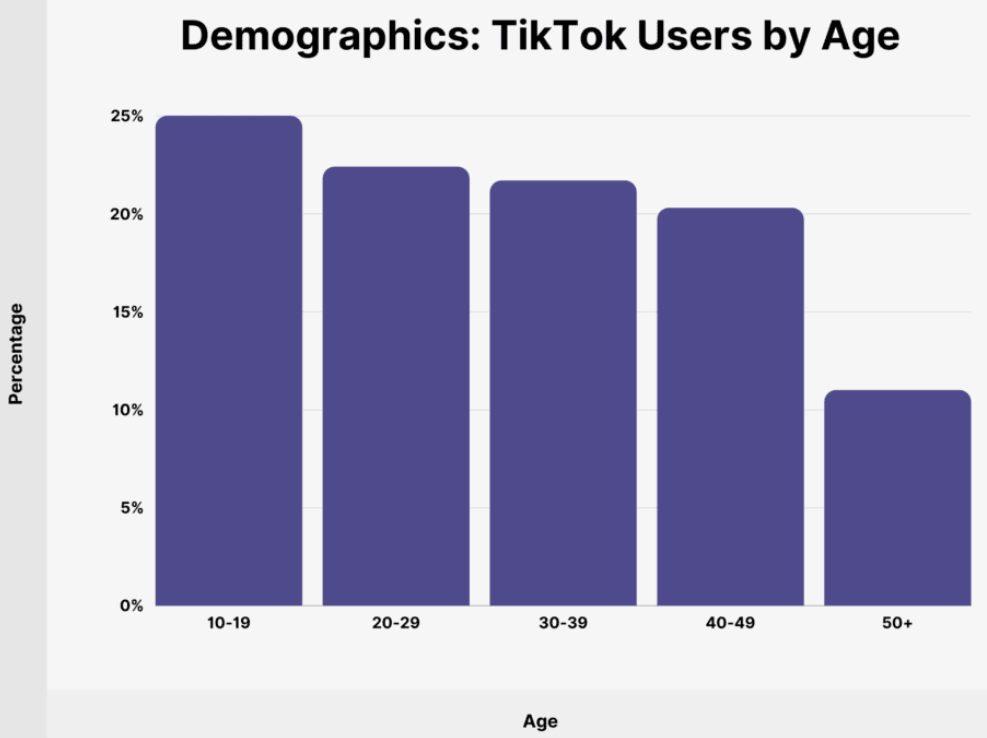 Let us explain in this article in detail how to grow your veterinary TikTok marketing using AI.
Basics of TikTok Marketing for Pet Clinics
Let's understand the significance of TikTok marketing for your vet clinic. But before that let me tell you about an amazing AI-based application, Predis.ai, that can help you generate highly customized TikTok videos. Not just this but you can also directly link your TikTok account to Predis.ai and schedule content through its inbuilt content calendar.
Step 1: Understand what is TikTok Marketing for Pet Clinics.
TikTok marketing is about promoting your brand through short videos to a huge audience. Yes, TikTok currently has almost 140 million users in the US alone. So what better platform do you have to promote your vet clinic?
Step 2: Analyze the benefits of TikTok Marketing for Pet Clinics.
You have countless reasons to choose TikTok marketing for your veterinary clinic. Below are some major advantages we will discuss.
TikTok has the fastest-growing active users compared to all other social media platforms.
It has the highest engagement rate, which makes it the best marketplace for your veterinary clinic.
Due to the high engagement rate, businesses are willing to invest a lot in brands or influencers who promote their business and guarantee a high ROI, even if the advertising costs are sometimes higher than on other platforms.
You can use relevant hashtags for your TikTok videos to reach a potential audience.
Nowadays, users' interest is shifting to video content, and that's exactly why TikTok is becoming more popular day by day.
People of all age groups love TikTok more or less. Research shows that children and teenagers spend a lot of time on TikTok every day. But 60% of users belong to Gen Z, which also has the largest number of pet owners in the US. So here is the ultimate opportunity to reach your potential customers.
TikTok's live service is a great way to get more conversions. Half of the TikTok users tend to buy products from a TikTok live.
You can add your business website link to your content and in the TikTok bio.
Step 3: Optimize your TikTok Bio.
Entice your audience to learn more about your brand with a first impression by creating a memorable TikTok bio. You need to "introduce yourself" like you would in an interview, but within the 80 characters of the TikTok bio in a way that gets people interested in your profile and clinic.
Below are a few tricks to keep in mind when crafting a powerful bio:
Make it short and snappy but understandable.
Convey clarity about your business.
Include a link to your official website.
You can make it fun or captivating but, at the same time, make it look professional.
Include optimized keywords like pet, vet, pet food, pet care, etc.
Take a look at the bios below for some insight.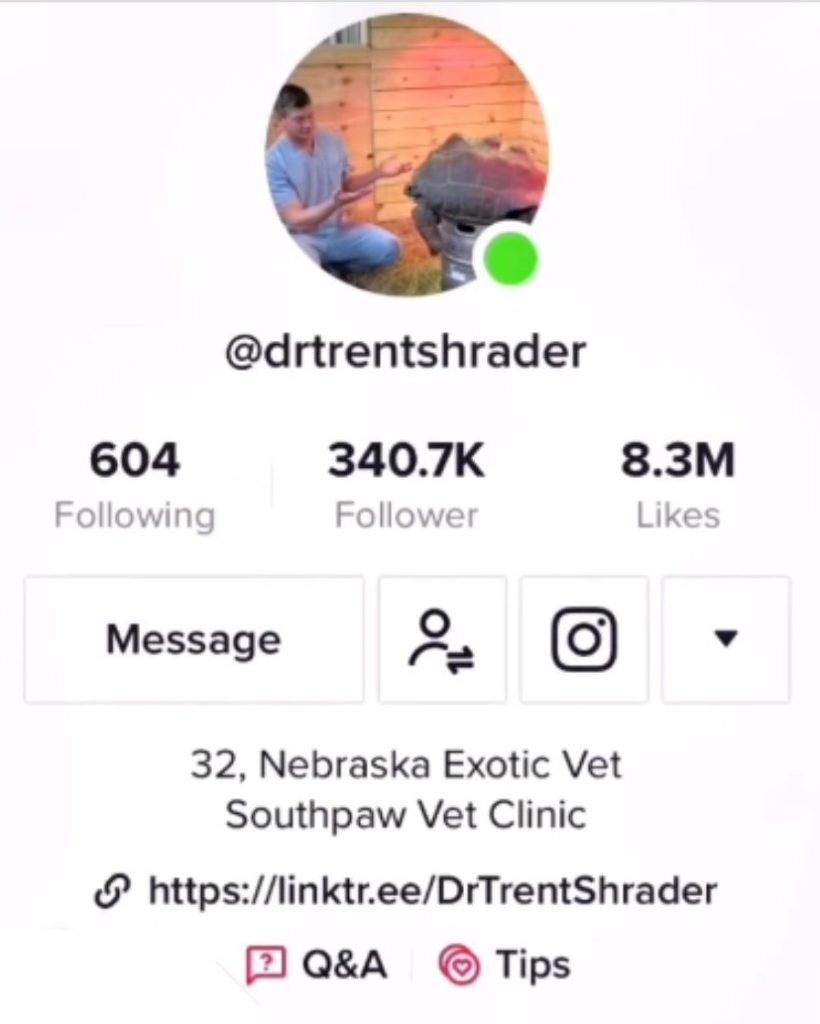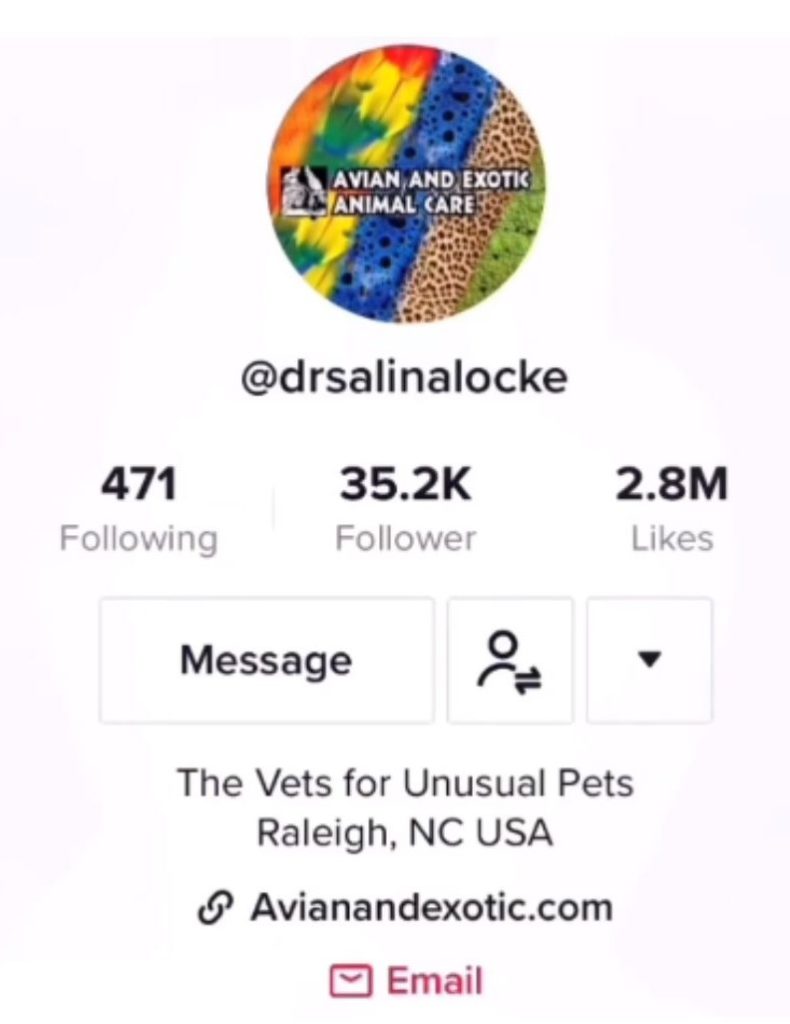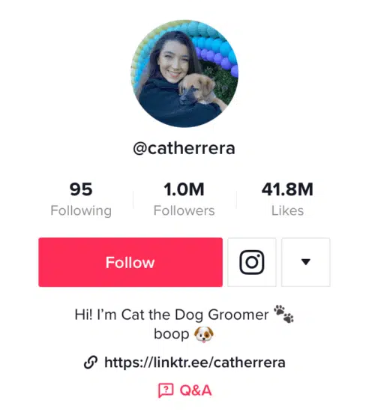 Leveraging AI in TikTok Marketing
Now let us move on to the most important aspect of this topic, which is how to use AI for your business.
How AI Enhances TikTok Marketing for Pet Clinics
With the help of AI, you can now create your brand, create TikTok videos for your clinic and paw patients, generate cute pet avatars and beautiful images, design your website, and get ad copies and ideas. AI software handles everything in social media management, such as scheduling your posts, generating your audience demographic report, your post performance report, and whatnot!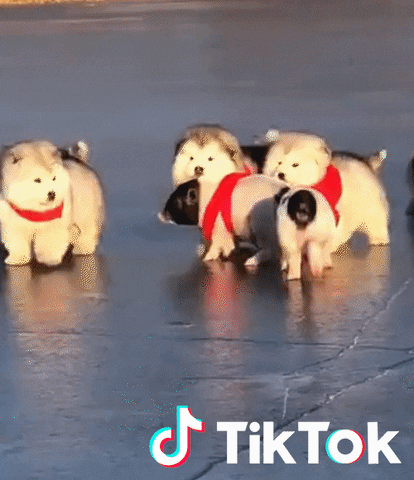 Some successful AI tools on the market are helpful to your marketing
Businesses and creators worldwide are using AI tools to get engaging content, marketing ideas, audience analysis, and everything in a more professional way than ever before. All major platforms like TikTok are now dependent on artificial intelligence. For example, the AI art generator and TikTok Effect House make the TikTok app more fun. Let's take a quick look at how to enhance your veterinary TikTok marketing using AI:
In addition to the above, AI has a long list of functionalities to help you with, i.e. creating a content calendar, scheduling posts, your website designing, etc..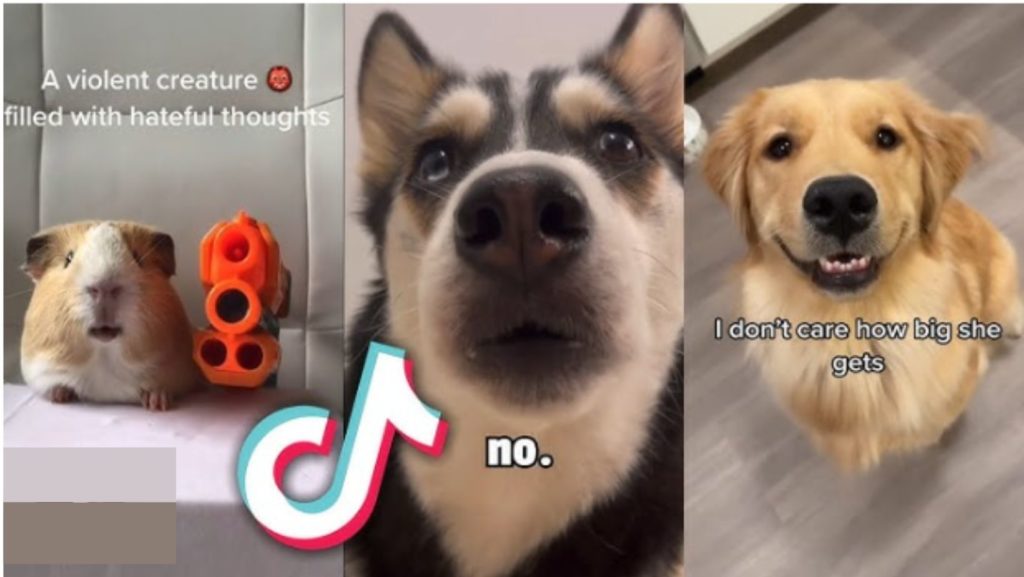 Among the top AI tools available in the market, one name is emerging day by day, and that is Predis.ai. Let's see how it stands out from the crowd and how it would be helpful for you.
Predis.ai Integration for Pet Clinics
Predis.ai provides you with platforms to access the best AI tools that cover almost everything of your marketing needs at the most affordable price. With this software, you can make highly engaging content, outstanding videos, reels, etc. of pets and clinics with this software. You can get an effective marketing strategy and build your brand across the TikTok platform. You can save your costs and time and invest them in better pet care. Many features of this tool are accessible for free. Some of its basic features are listed below.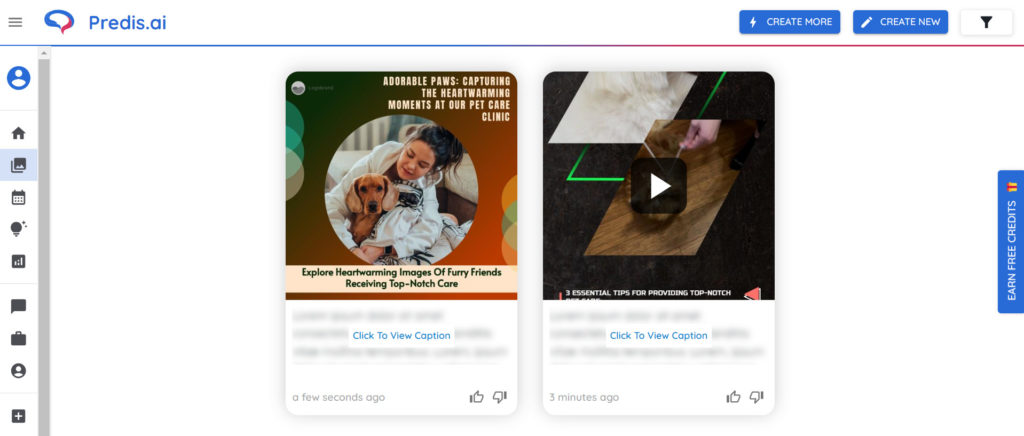 E-commerce video maker.
Content calendar.
In-built AI chat assistance to get post ideas, content outlines, or anything.
Make your brand identity with personalized features.
Social media analyzer.
Create memes, posts, reels etc.
Post scheduler.
Ad copies.
AI-Based Appointment Management
Suppose you have now achieved visibility and customers through your TikTok marketing potential. Now how will you manage your clinic as it begins to grow? You will need to manage emails, appointments, reminders, bookings, and many other tasks.
Do not worry, AI support will take care of that too.
There are software on the market like Square Appointments and SimplyBook.me that handle your emails, schedule appointments for your clinic, set reminders, make bookings, and much more. This saves you time and resources, organizes your business, and helps you focus on your service.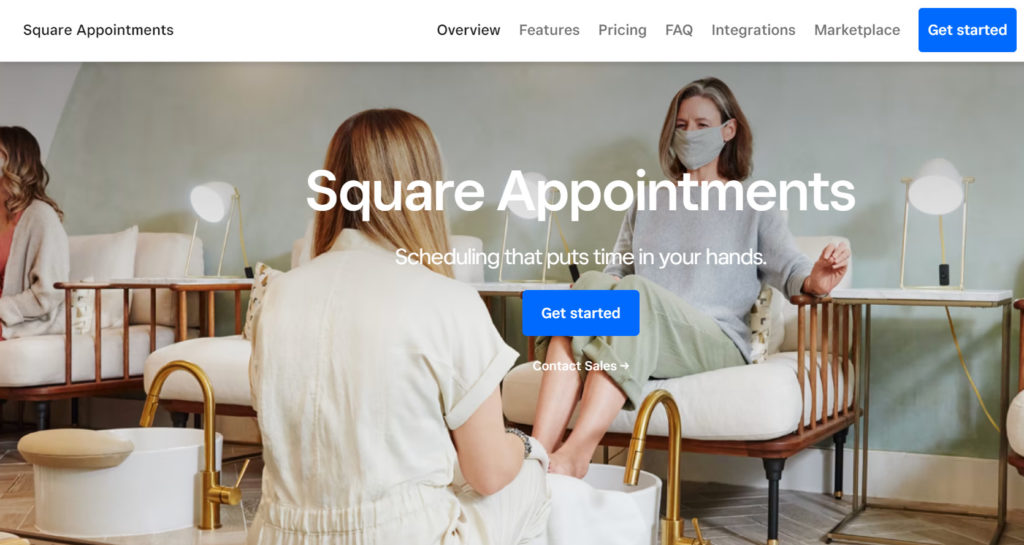 Creating Compelling TikTok Content
Being a bit creative and entertaining is sure to get you more visibility on TikTok for your clinic. TikTok offers you many scopes and formats to promote your business. Let AI help you make your clinic more popular on TikTok and let us guide you on how to.
Content Strategies for Pet Clinics on TikTok
We will provide you with 15 content ideas for promoting your pet clinic.
Collaborate with animal influencers on TikTok. This is the most effective way to reach as many people as possible.
Post informative videos about pets.
Educate your audience with proper information and precautions about pets and pet care. Point out myths.
Post catchy, funny, emotional pet quotes that people love to share.
Make videos of your adorable patients. Who doesn't love watching them?
Give your audience tips for holiday pet care. Believe me, this idea will be very helpful. Make sure your content isn't too informative to read. TikTok teens don't have that much patience.
Initiate a contest about pets to attract more people. This will be fun to do.
Share your client feedback. Remember that the highest percentage of customers procure by considering reviews.
Offer special deals to attract pet parents.
Use awareness days like International Pet Day, International Dog Day, etc. to make your viewers aware and attract them through your posts.
Create a poll to make it more interesting.
Go live on TikTok and host a question-answer session with your followers. Pet parents have many genuine queries. Answer them and gain brand reliability.
Share pet training tips through your TikTok videos.
Share seller references for beautiful pet costumes with your audience.
Educate your audience about the different breeds.
Use new TikTok trends and challenges to make your veterinary marketing more fun. Stay updated about the current TikTok challenges to make the whole of them. For example, the "Level Up challenge" is trending on TikTok where you have to make your pet jump over a pile of toilet paper. Interesting right?
Detailed Content Creation with AI
AI makes it much easier for you to implement all the content ideas mentioned above. You just need to choose the right tool. There are a large number of companies that have developed efficient and compact AI software, like the ones we discussed in point 2, that will help you implement content ideas.
Use Midjourney to generate the best images for your business to attract customers. You just have to give a prompt.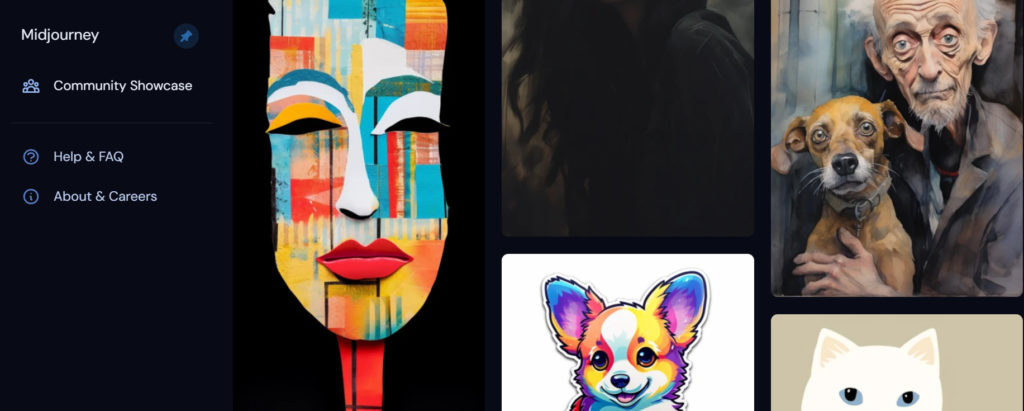 Use Flick to provide you with the best hashtag ideas.
Same way Predis.ai will cover your all content creation needs and beyond in the easiest way possible. Hop on to the latest TikTok trend and create stunning, appealing, and informative videos in a matter of seconds using Predis.ai. Choose from the 1000s of proven templates and customize them using the extremely user-friendly interface. Use the chatbot to get different content ideas as per your needs. It maintains a content calendar for your TikTok marketing and schedules posts, makes your brand stand out from the crowd with personalized templates for you, makes ad copies for you, and so on.
In-Depth Content Analysis
Doing TikTok marketing without analyzing your content is like cooking with your eyes closed. Analysis tools can summarize a long article, tell us if people are happy or sad in social media posts, or even translate languages. By using a content analysis tool you will determine your post's reach. You can analyze the likes, comments, and shares that certain videos could earn, the audience demographics, etc.
Now social media content analysis has various aspects like competitor analysis, audience insights, and many more, and a huge number of data to analyze. That's why there are AI-powered tools that make this difficult but essential task very easy. Find out from the below points how AI helps with content analysis.
AI Assistance in Content Analysis can help us understand things we read, see, or hear better.
You will be provided with future predictions, trends, demand, content, keywords, hashtags, and caption ideas to enhance your veterinary TikTok marketing using AI.
Tools like Audiense, Buzzsumo, Predis.ai, etc. monitor your social media data automatically analyze them in detail, and provide you with segmented reports.
Content analysis tools show you a path by highlighting your social media growth or ups and downs.
Building a TikTok Audience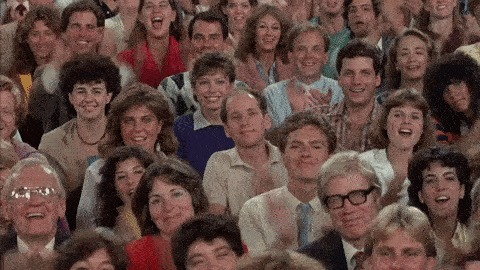 In this section, we will show you how you can build an audience on TikTok organically so that you can reach a much larger audience easily and save on paid promotions.
Growing Your Followers on TikTok
Below are some tips to grow your number of followers on TikTok:
Make your profile look professional. Add high-quality pictures, and a catchy bio so that it attracts people to dig into it.
Use the right hashtags for your TikTok videos to reach relevant audiences.
Follow TikTok trends and challenges to keep up with the game.
Share TikTok content on other platforms as well to promote your business to a wider audience.
Monitor your TikTok growth from analytical reports. This is a very important step in determining further strategies.
Add humor to your content and make it interesting.
You have to understand the pulse of your TikTok audience. Most of them must be youngsters. So you have to play your TikTok game accordingly.
Check out for more tips on gaining followers.
Having more followers means getting more visibility by being seen on more people's "Following" feeds. Chances of getting more shares, likes, and comments. The more people know about your business your chances of conversion or getting customers will simply increase. When you have a huge number of followers you can spend less on paid promotion. Your fan base will be enough to grow your business. But if you don't have the time efficiency or manpower to do so much, there is AI for you!
Usage of AI-powered Audience Analytics
Let's see how to boost your veterinary TikTok marketing using AI audience analytics.
AI software can identify insights into your TikTok audience, and their mindset.
It predicts the performance of your future post.
It provides reports in segments.
It can extract data from your social media account and identify your target customer through machine learning technology.
AI tools can generate the best hashtags, captions, and keywords.
Provides your audience's age demographic, location, etc.
It can provide you with content ideas according to TikTok trends.
There are free analytical tools available and also there are many affordable AI tools. You have to choose the right one depending on their performance, analytical skills and reports generating standards as per your need.
Predis.ai's analytical tool gives you deep insight into industry trends and competitor behavior and gives pitch decks a new look. Use this insight to generate reports that are way ahead of your competitors. Predis analytics is miles ahead of normal social media reports and can be directly used to generate actionable strategies. Use Predis.ai to validate your next campaign ideas or to get content inspiration. Predis also extracts and shows the hashtag sets being used by competitors. It presents you with the reports in the best professional way.
Optimize TikTok Hashtags and Trends
When it comes to TikTok marketing, using the proper hashtags can change your game. Find out about popular hashtags or the latest TikTok trends related to pets or pet clinics. Adding them to your TikTok videos can increase your reach exponentially. Using AI you can get the hashtags, keywords in demand, audience mindset, or latest trend, and you can know the popular searches in TikTok by pet parents. If you use the right hashtags you can reach the relevant viewers. Flick, Predis.ai, and many more AI tools in the market will provide you with the best hashtag ideas, caption ideas, and TikTok trends.
Measure TikTok Marketing Success
TikTok marketing has proven successful over the years and its success rate is increasing unbelievably day by day. Let's look at a few basic reports and stats in this regard.
Key Metrics for Evaluating TikTok Marketing
Before starting your veterinary TikTok marketing using AI, we will provide you with some data about TikTok to help you.
58% of TikTok users found new brands on the TikTok platform.
TikTok marketing reached over 945 million audience already.
Females capture the higher number of users of TikTok.
Almost all the users are impacted by TikTok videos for making a decision to buy a product.
TikTok is the #1 platform for maximum ad spend.
TikTok marketing is more effective by its number than other platforms. It has a higher conversion rate.
The U.S. has the highest potential reach (110 million audience) of TikTok marketing.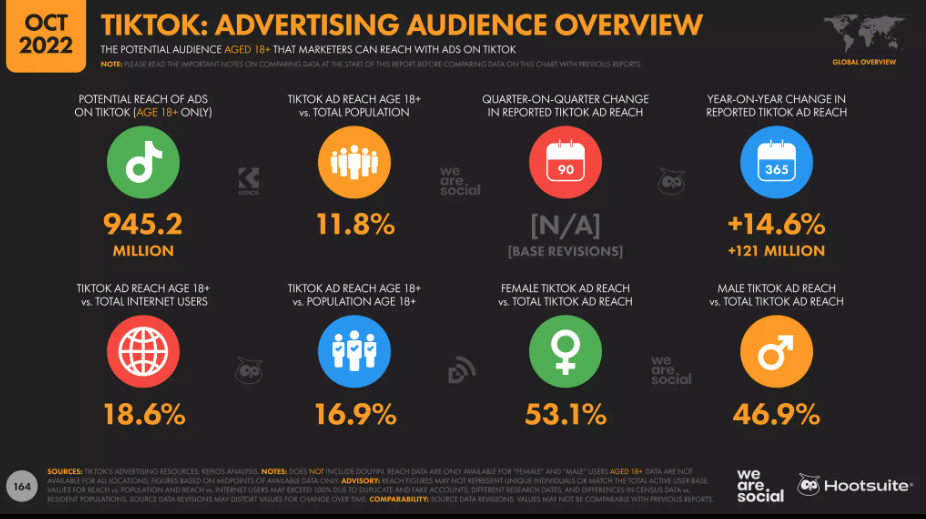 Analyzing the data about how much work is actually being done with TikTok marketing is one of the most crucial parts of your clinic's marketing plan and with the help of AI tools, it can be done smoothly.
AI assistance in Data Analysis
AI Assistance in Data Analysis can help us clean up messy data, show it to us in easy-to-understand pictures, make predictions based on past data, find weird stuff that shouldn't be there, and even answer questions we have about the data without using complicated words.
Case Studies and Success Stories
Pet lovers often search for adorable pet videos and pet care guidance on TikTok. So TikTok is marketing heaven for you as a vet. Its potential to reach a huge audience makes it a successful platform for veterinary clinics. Dr. Adam Christman, an Exotic pet vet, and Dr. Hunter Finn are some of the successful veterinarians on TikTok with a massive follower base and you can take inspiration from them.
For example, Dr. Rachel of Exotic Pet Vet has a good strategy of getting herself in front of the camera and giving people pet care tips. She has bagged over 7 lakh followers with her attractive personality and fun videos.
Conclusion
With the help of this article, we hope you can easily carry out your veterinary TikTok marketing using AI. This is the best and most effective way to reach a large audience and achieve maximum conversions. While TikTok marketing can bring customers to your veterinary clinic, AI tools can manage your business growth as a professional marketing agency. Just as we have given you statistics on the success of TikTok marketing, we have also searched for the best AI software that will help you in every aspect of marketing and beyond.
If you have a useful platform like TikTok Marketing to promote your veterinary clinic, try to be a daily active user and make the most of it with AI support. If you get comprehensive AI support like Predis.ai, your worries about daily TikTok activities will be greatly reduced. From acting as your TikTok video maker to your social media analyzer, from giving you content ideas, and reminding you of special days to posting daily on your behalf and building your brand everything will be covered by the platform's excellence.
Explore the vast functionalities predis.ai offers and start today for free!