As you know, Instagram is one of the most popular social media platforms today; Instagram has been responsible for introducing many new internet trends. They've accomplished this by introducing unique features such as the best Instagram filters. As a result, anyone with any kind of appearance, brand, or influencer gets going on Instagram with ease.
As you know, the most basic rule of gaining a good number of followers on Instagram is to post meaningful content on a regular basis. In order to create appealing posts, you have to spend hours editing your images or videos. 
To save your valuable time, Instagram provides you with tons of amazing filters that can enhance your posts and stories within a few minutes.
In this blog, we'll go over some of the best Instagram filters for your posts and stories.
Let's take a look at them!
What is Instagram Filter?
Instagram filters are pre-made editing tools and templates that alter and improve the appearance of your image. Depending on the filter, this can mean brightening dark shadows, adding color, or darkening an overexposed shot. Filters, in general, are applied to the entire post, so be cautious when selecting one if your image contains both dark and bright areas.
There are numerous third-party apps and hundreds of user-generated filters on Instagram that you can use to add photo filters. However, Instagram has a plethora of filters that can be used to help you save time. If you don't get the look you want with the filter, you can add any extra edits you need to make it look perfect.
A team of Georgia Tech and Yahoo Labs researchers analyzed millions of photos. They came up with a result that filtered photos get 21% more views and 45 % more comments compared to unfiltered photos.
Instagram filters are one of the best tools for creating a consistent and cohesive look for your brand or persona on the platform.
Why Should You Try Instagram Filters?
Once you've chosen an Instagram filter for your image or video, you will get a plethora of options for adding different effects to your posts. Some filters allow you to adjust the intensity of effects such as lighting, contrast, and vignetting. The standard editing options found in Instagram posts, such as layout options and superimposing text, are also available in Instagram filters.
There are numerous reasons to use Instagram filters for your business, whether you've found the perfect filter or decided to create your own. Having a vibrant, custom look to your Instagram pays off in addition to dialing in your social media presence to be consistent across all of your channels. The aesthetic you create can elevate your branding and communicate to your customers that your company knows how to be playful while remaining professional on social media.
What Are The Benefits of Using Instagram Filters?
Instagram filters are a great way to encourage organic interaction between your brand and its customers. When you add filters to Instagram posts, everyone who watches the post will see your Instagram handle in the top left corner.
Users are also only two taps away from viewing your Instagram account and can save the filter to their story camera to use and share with their audience later. As a result, this is extremely useful, as Instagram users post 15 times more to their stories than to their feed, according to TechCrunch.
Best Instagram Filters For Feed Post
In this section, we will list the 10 best Instagram filters for your feed posts. Obviously, there is no right or wrong when it comes to aesthetics, which is subjective. On the other hand, the filters listed below have been proven to be the best Instagram filters among specialists.
1. Lo-Fi
As the name implies, Lo-Fi gives images a Lo-Fi feel. It adds a color cast with some texture to the image, giving it a lot of depth and a dramatic look. It increases the saturation and shadows, making the image more intense. Lo-Fi is ideal for models or makeup artists who want to draw attention to their makeup.
2. Clarendon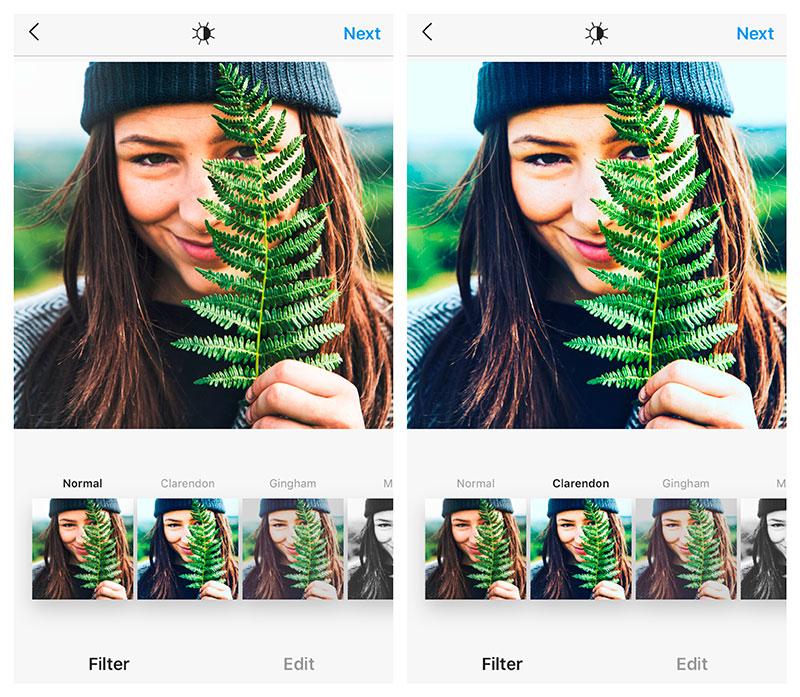 Claredon is, without a doubt, the most popular and best Instagram filter. This popularity could be due to a variety of factors. It is an oversaturated filter that adds conviviality to your photos in addition to being the second on the best Instagram filters list. It brightens the image's lighter areas while darkening the darker tones. Claredon does not increase saturation or contrast but instead adds a natural blue-toned filter.
When applied to your photos, this filter will make the colors pop. Is there a nice view from your store's window or the garden of your home? Take a picture of it as the sun sets and post it to Instagram with Clarendon's hashtag. Clarendon is an excellent filter for sunset photos because it makes the colors pop.
3. Ludwig
Ludwig reduces contrast slightly, emphasizing redder tones and reducing yellower tones. This filter also reduces saturation, resulting in a very vibrant image. Ludwig is ideal for pictures of architecture or portraits.
The Ludwig filter directs light and dark to the appropriate areas while amplifying the warmest colors. It's ideal for architecture and geometric shapes.
4. Valencia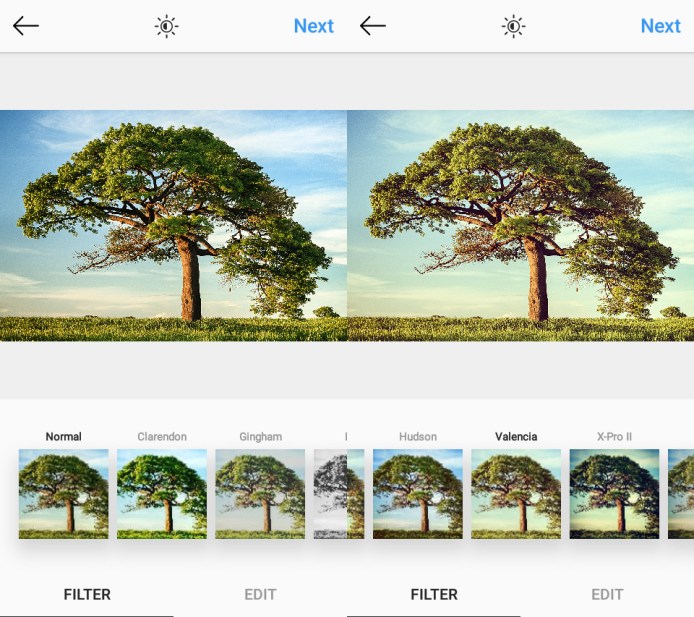 Valencia is ideal for brightening photos or adding a "golden hour" touch to them. It gives a light yellow tint to your image. Furthermore, it works wonders for bringing out paler colors to a warmer tone. All of this makes Valencia an excellent choice for daylight photography.
By adding a yellow hue to your photos, this filter creates the illusion that a bright, yellow lamp is shining on them.
5. X-Pro II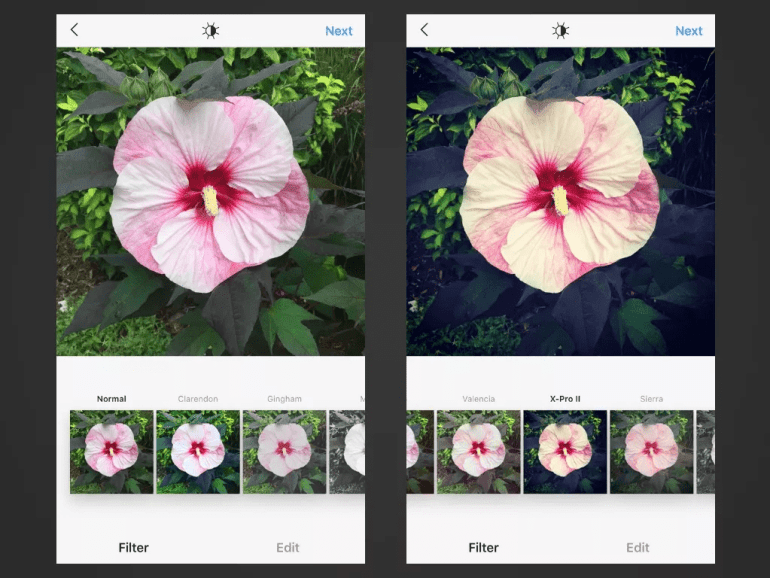 This is one of the best Instagram filters to add a strong vignette, a lot of shadows, and dark elements to your photos. It's not a subtle choice, but it's one of the best for bright, daytime shots.
If you want your photograph to get more likes and comments! Use the X-Pro II and contrast with a bit of brightness in the middle. This filter is frequently used to highlight your image! You can apply this filter to your image if you want to intensify darker areas and colors while also going for a very unnatural look.
6. Juno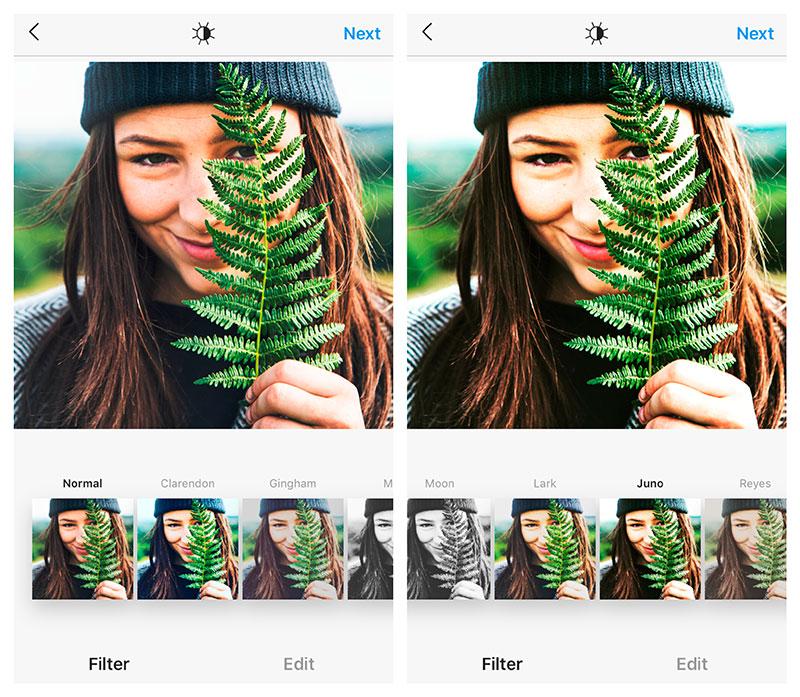 The Juno filter brings out the red and yellow tones in your photos, making them stand out more than the blues. If you want to create a sense of depth, Juno is the best Instagram filter for you.
7. Lark
The Lark filter brightens and intensifies colors but not red hues by maintaining a relaxed but not washed-out feel. This Instagram filter is ideal for photos of nature. Give it another shot the next time you post a picture of your garden or a sunset shot from your window.
8. Gingham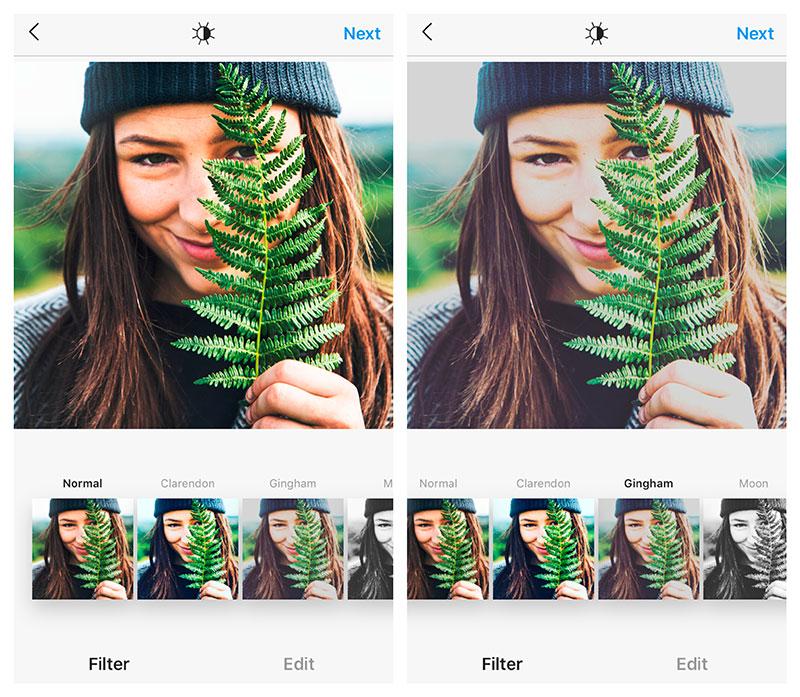 The gingham filter will remove some of the colors from your photo and give it a vintage look. If you're a small business owner or a crafter who occasionally posts selfies, this is a lovely filter to use on your selfie shots.
The filter reduces saturation and highlights, giving the impression of looking back in time. Overall, it makes your photo appear warmer.
9. Amaro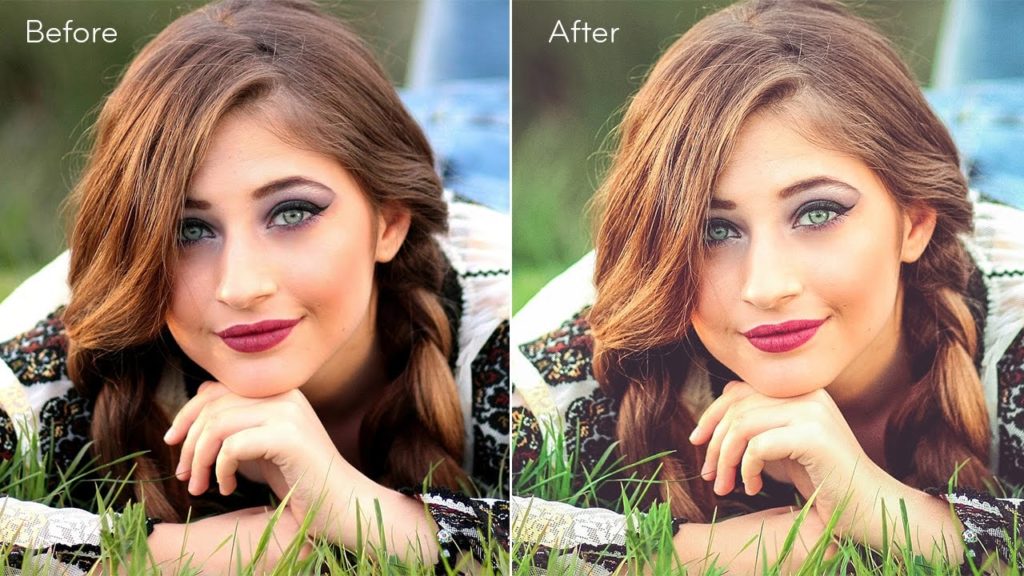 The Amaro filter is one of the best Instagram filters. This filter adds an aged effect to photos by brightening the center and darkening the edges. If you enjoy bold, vintage-style photography, you should definitely give Amaro a chance.
10. Aden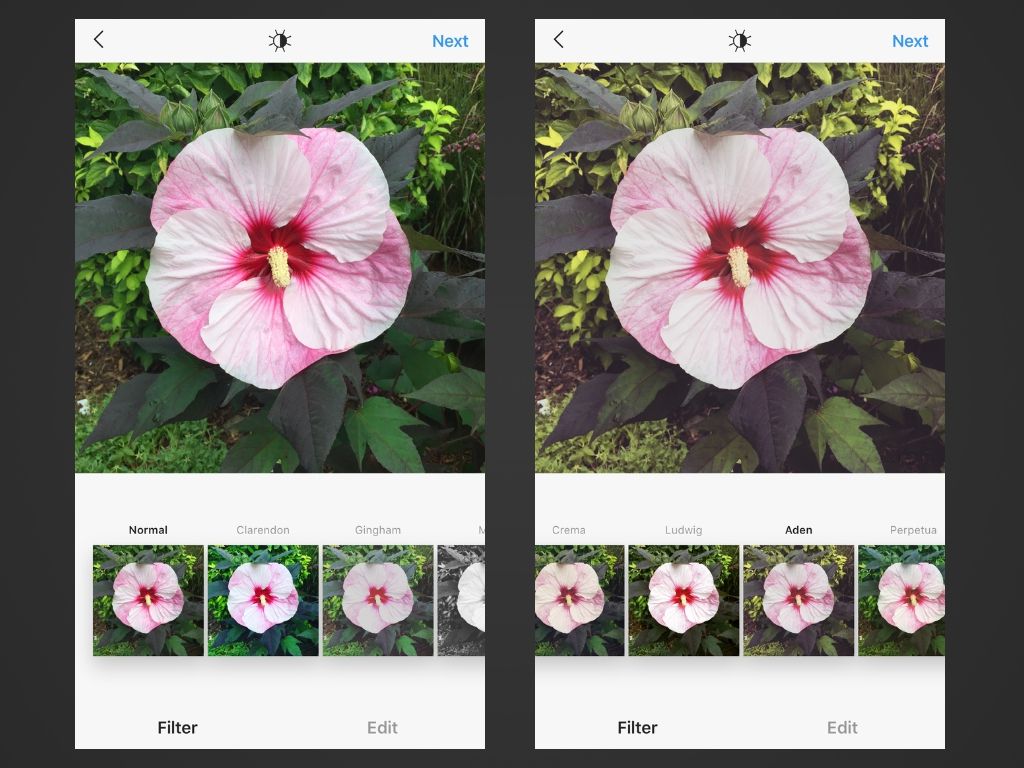 Aden is the best Instagram filter choice for both bold and vibrant photographs. It gives everything a more consistent and natural appearance. It comes in handy when dealing with unnaturally bright lights in the environment. This filter gives the impression that the photo was colored with a pastel.
Best Instagram Filters For Instagram Story
Aside from the role that filters play in Instagram post scheduling, there are also filters available for use on Instagram stories. You may have noticed how stunning people appear in their Instagram stories. When posting a selfie on social media, almost everyone uses filters.
We've compiled a list of the best Instagram filters that will enhance your stories. So make sure to look them up!
1. Oslo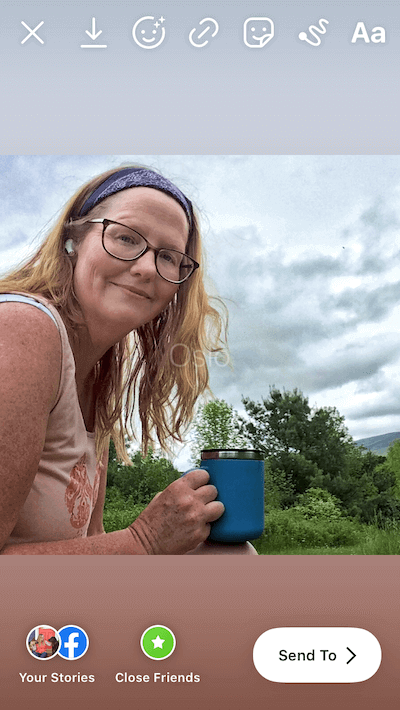 Oslo is one of the best Instagram filters for your stories that adds a little more light than your original image while remaining very natural and calming. It increases the exposure and draws attention to specific elements. For food-related stories, Oslo is the go-to filter.
2. Boho Filters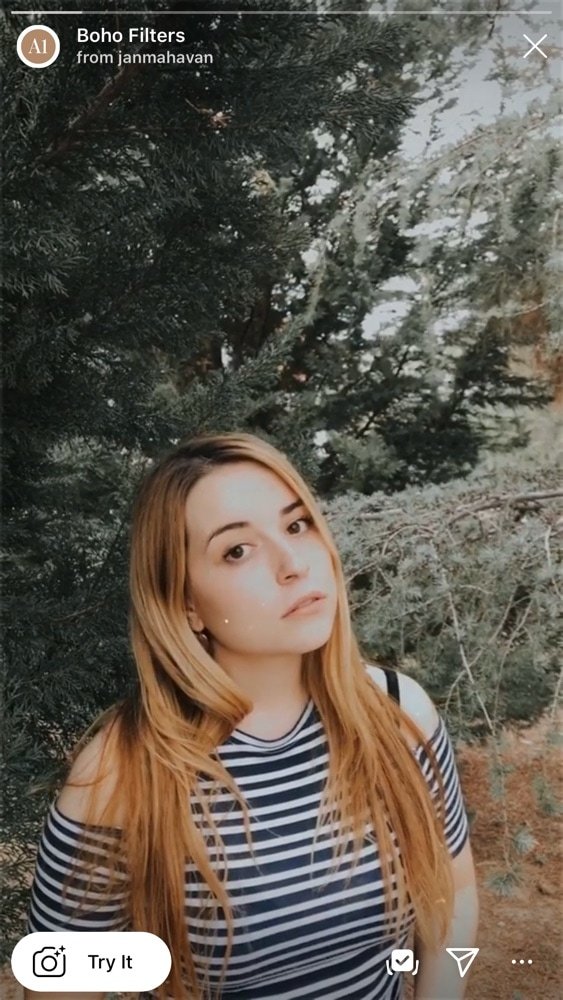 A fantastic option for interior designers and artists. It gives everything a more glitzy and refined appearance. They are excellent options for Instagram marketers who want to post Instagram stories on a daily basis. This Instagram filter boosts your account!
3. Vintage Cam
As the name implies, Vintage Cam will look like a genuine vintage camera! It creates a nice black frame around your photograph, with a highly saturated version of it. It works well with street photography and landscapes in particular. If you want to make your shot look a little more artistic, make sure you don't overlook this one!
4. Golden Hour
It's an excellent choice for selfies, especially if you think it's a little pale. Golden Hour is also one of the best Instagram filters for stories. It adds natural light to your photo and makes your skin look smooth. It gives your selfie a warm appearance.
5. Freckles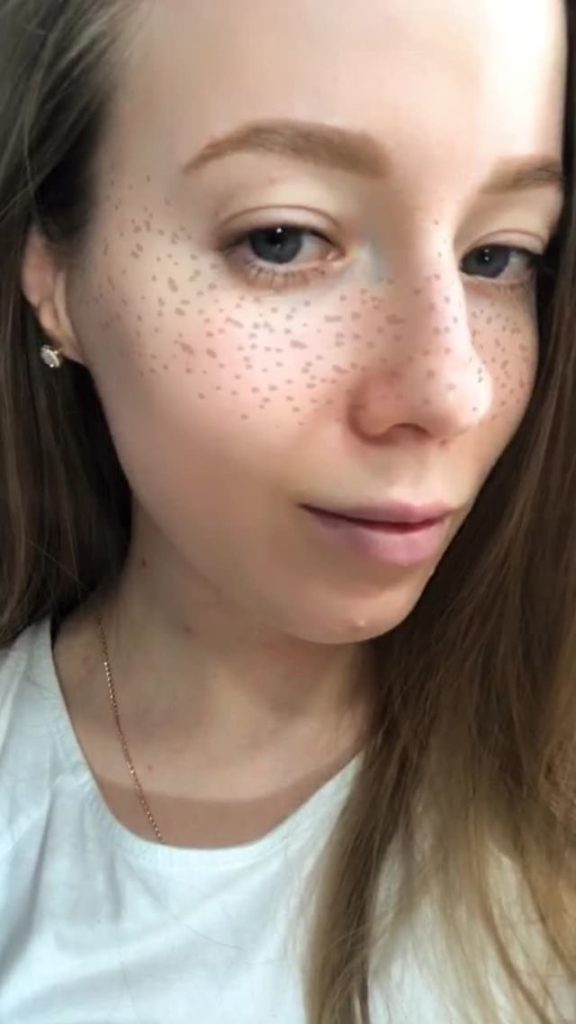 Let's try something a little more down-to-earth now. We've all wished for freckles at some point in our lives. Thanks to the Freckles filter, we are able to accomplish this. Aside from that, it gives your skin a soft appearance with freckles on your nose! If you want to make a change and look more attractive, give this one a shot!
6. Tokyo
When it comes to Instagram Stories, black and white isn't always the best option, but the Tokyo filter makes it easy and beautiful to douse the color.
The only black and white filter available on Instagram Stories is Tokyo. It also includes dramatic shadows and bright whites for maximum impact.
7. Prism Light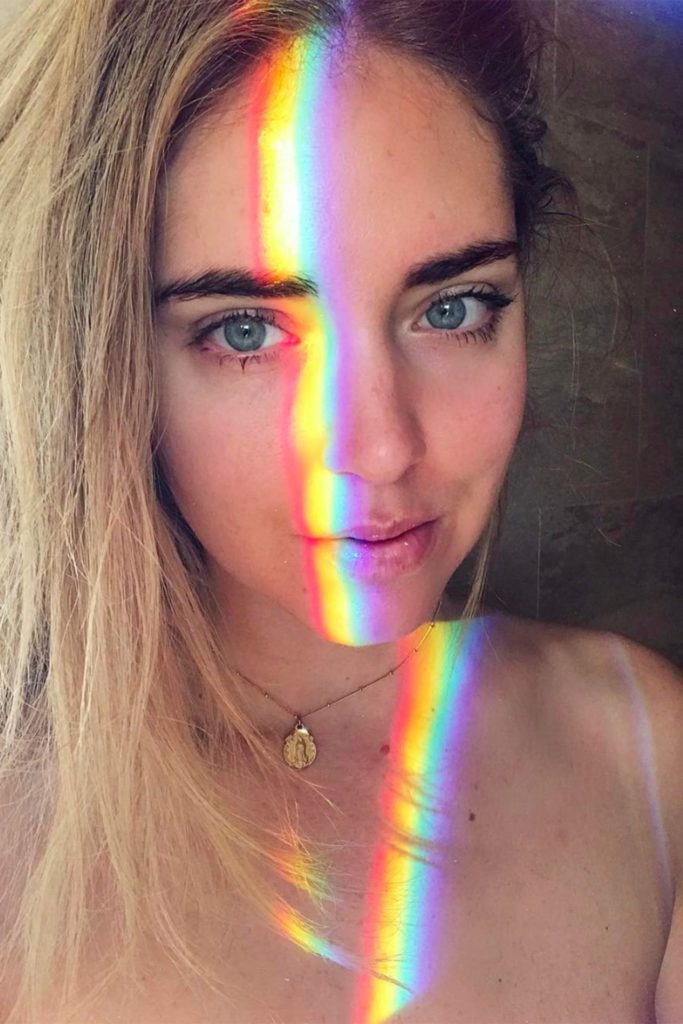 Instagram has created yet another entertaining effect called Prism Light. You can add a horizontal beam of rainbow-tinted light to even the darkest landscape shot with it. This is useful in scenes with no clear subject matter or focus. Add Prism Light, and you've got yourself some magic to work with.
8. Sunglasses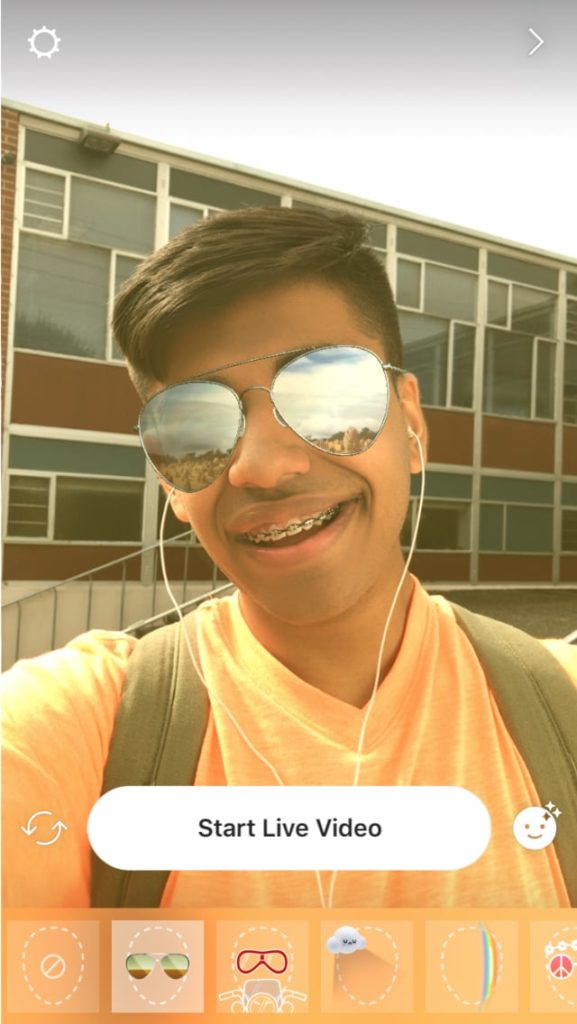 The Sunglasses filter of Instagram allows you to add vintage sunglasses to the person of your photo or video. Apart from this, it optimizes it with a warm tint.
When you apply the sunglasses filter to your story then it removes visual flaws and transforms your image or video into a pleasant summer day of the 1960s.
9. Glitter
Glitter by Instagram highlights your Story frame with yellow pricks of light that fade in and out as they gently fall across the screen, and you can easily apply this filter to your favorite scene.
This one is ideal for highlighting a specific topic, such as your favorite dessert, a new hairstyle, or an adorable kitten. Glitter, when used sparingly, is a fun way to show your viewers what is important to you.
10. Renegade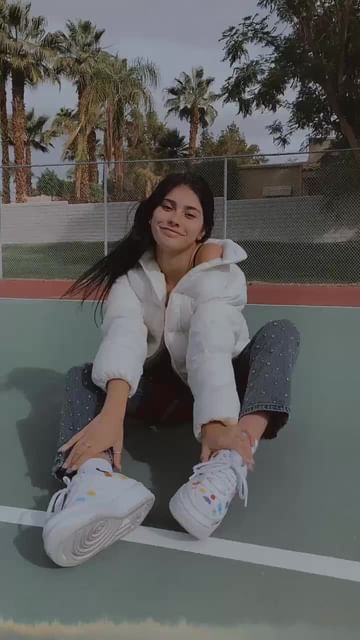 Renegade is one of the best Instagram filters that everyone should try. It makes your shots appear to be in natural sunlight. By adding light grins to your photo, you can make it look both classy and vintage.
How to Use Instagram Filters?
It's simple to use the built-in Instagram filters. They appear while you're posting an image or video on your feed or story. Here are some instructions for adding your favorite filter to an Instagram post.
How to Use Instagram Filters for Feed Posts?
While uploading an image or video to Instagram, you have quick and easy access to all of its filters. You can use these filters by following the simple steps outlined below:
First of all, open your Instagram.
After that, you'll find a "+" button at the bottom of your screen. Click on that.
Select the image/video that you want to post.
Choose a filter that you want to apply to your post. You can also customize the filter strengths by double-tapping them.
Now, click on "Next."
Write the caption for your image or video and add the location.
Now, just click on "Next" or the navigation arrow button.
In case you are not able to find the filter that you want in the list, simply swipe right on your screen and click on "Manage."
You'll see a list of filters to choose from on your filter dashboard when you click on it. You can move them around, keep your favorites, and remove the rest of them.
How to Use Instagram Filters for Stories?
Instagram filters are just as simple to apply as Snapchat filters. Here are some steps to help you use and find more filters:
First, open your Instagram.
Now, move to your Instagram story page by sliding to the right.
Select the image or video that you want to upload to your story.
Swipe across the screen to access the best Instagram filters for your story.
Wrapping It Up
Instagram filters are simply another way to express your brand and purpose, providing your followers and potential audience with a new perspective on how your brand is. You can easily attract more Instagram followers and convert them into potential customers by selecting the best Instagram filters for your brand.
Instagram filters significantly impact the quality of your posts and stories. As a result, if you use them incorrectly, they can reduce the attractiveness of your posts, but when used correctly, they can turn a completely ordinary picture into artwork!
This blog compiled a list of the best Instagram filters available right now. Managing Instagram filters is one of the most influential Instagram hacks to remember. So, use Instagram wisely!
Follow Predis.ai on Instagram for more updates on social media!
For more social media tips and updates, follow us on our Instagram!