Are you a business that sells through social media, or are you planning to start a business? If your answer is yes, then do not forget to read this blog. This blog is all about comparing two of the biggest social media channels. TikTok vs Instagram for business: Let's see which is better for social media marketing.
People these days are utilizing these social media apps as a business development platform. But it can often be confusing as both perform differently and you may wonder where to focus? This blog will help solve this doubt once and for all!
TikTok?
TikTok is a social media app that originated in China. There are over 1.6 billion users of TikTok. Through this app, users can upload different types of videos, like, comment on, and share them. This app was launched in 2017, which was much later than when Instagram was launched. Even then, TikTok rose to immense fame.
There are a lot of benefits to doing social media marketing through TikTok. TikTok has a wide audience, which makes it easier to reach people all over the world. The only downside of the app is that it is being banned in some countries, due to privacy concerns. And hence those countries will be devoid of reach through your business account.
Instagram?
Instagram is a popular social media platform that focuses on sharing visual content. What sets it apart from other platforms is its set of unique features. For instance, Instagram offers photo filters, allowing users to add a special touch to their pictures. Users can share content in multiple formats, it also has a collage feature that lets users create beautiful collages using multiple photos.
What's great is that Instagram allows seamless sharing of these posts on other social networking platforms like Facebook, Twitter, Tumblr, and Flickr. With Instagram, you can showcase your creativity, connect with others, and easily share your visual moments across different online communities.
TikTok vs Instagram for business
There's no definite answer to the question of which is better, TikTok or Instagram. They both have their own unique benefits that appeal to different people. TikTok is a great platform for creative expression and sharing short videos. It's also very popular with younger users. Instagram is more focused on photos and longer-form content. It's more popular with older users.
Both platforms have their pros and cons, so it really depends on what you're looking for and what you personally prefer. But from a business point of view, there is always one app that is better. Let's discuss the pros and cons of both and see which is better for your business.
1. Reels and videos
Instagram has a feature called "Reels," which is similar to what TikTok is. This feature allows users to upload videos that are anywhere between 5 seconds and 90 seconds long. Using these videos, people can promote their page and products on Instagram. This feature is especially good because it has good reach and targets audiences all over the world.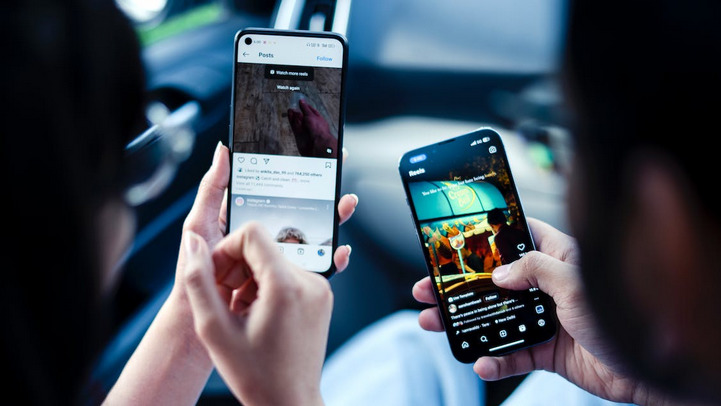 On TikTok as well, users can create, watch, and share short videos with music or sound effects. But, according to statistical data, TikTok has better traffic on videos when compared with Instagram reels. In both apps, you can post videos, tag people, and even upload videos together. There is not much difference between them, yet TikTok stands on top in this category. TikTok 1, Instagram 0.
2. Audience size
Instagram has around 2 billion monthly active users all over the world. After Instagram was launched in 2010, a lot of people started shifting towards this app. This social media app only had photo and video posting options in the initial phase. Later, more features were introduced, like reels and story.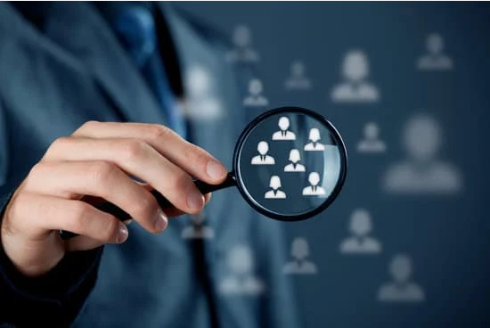 TikTok was launched much later in 2017 than Instagram. The app soon gained popularity all around the world. The audience quickly started using TikTok, and there are almost 1.6 billion users. TikTok had a much larger audience than Instagram at a particular phase, even though it was launched much later than Instagram.
Comparing the audiences on TikTok and Instagram, Instagram has more users than TikTok. This is because of the TikTok ban in certain regions like India. In terms of audience, Instagram seems to be the better option for social media marketing. TikTok 1, Instagram 1.
3. Business features
There are a lot of features on Instagram as well as on TikTok for business owners. Both offer a range of features that make it ideal for businesses. Firstly, TikTok allow businesses to create short, creative videos that are easy to produce and can be very effective in engaging with customers. It provides businesses with access to a large and global audience. The app is particularly popular with younger people, which makes it a great way to reach out to new and potential customers. TikTok also has an ad publishing option, where a business can make ads and target a larger audience.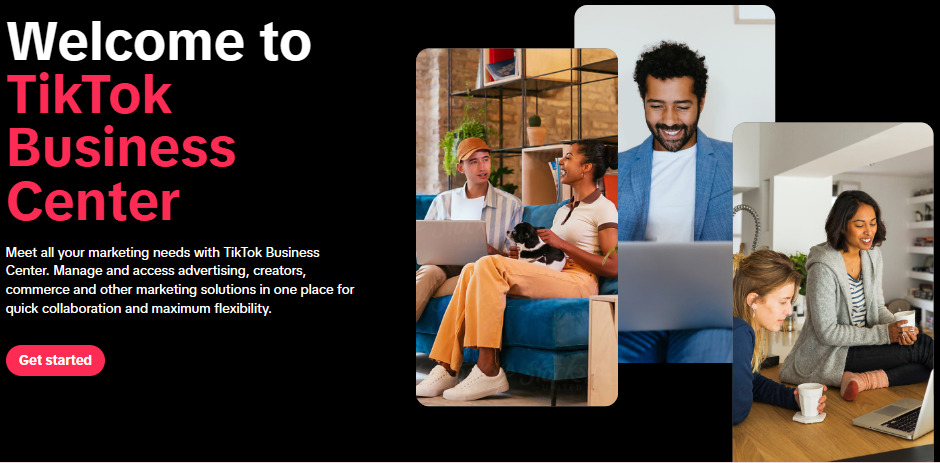 On the other hand, Instagram has features like stories, reels and IGTV videos, which act as good marketing options by attracting audiences all over the world. They also have the option to upload products on Instagram and enable in app shopping. This feature makes Instagram business better than TikTok.

Comparing the business features of both TikTok and Instagram, Instagram is a better app for social media marketing, with multiple options to engage the audience. TikTok 1, Instagram 2.
4. Influencer Marketing
On both Instagram and TikTok, people can tie up with influencers. This is a crucial part of any business's social media marketing. Using TikTok, you can post a duet with the influencers and post videos on their account. There are similar features on Instagram, where influencers can collaborate with the business's account and post content there.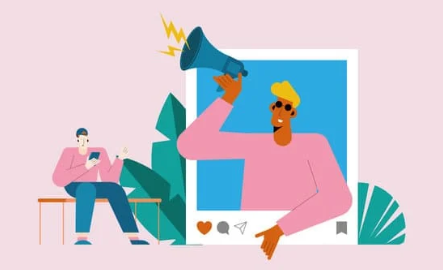 In terms of influencer marketing, TikTok seems as good as Instagram. Both apps have their own importance in the social media marketing world. It's a tie. TikTok 2, Instagram 3.
5. App Features
Let us look at the features for both TikTok and Instagram below:
a. TikTok:
TikTok has a very user-friendly interface. It is extremely easy to use and navigate. The app also has a variety of filters and editing tools that users can play around with to make their videos look more professional.
Secondly, TikTok offers users a variety of niches. There is something for everyone on the app. Whether you're interested in fashion, beauty, comedy, or music, you'll find videos on everything.
There is an option for direct messaging as well on TikTok that can help the business reach out to other people as well as other people reach out to the business account.
b. Instagram:
Stories is a great way to share photo and video content that disappears after 24 hours. It's perfect for sharing quick updates, behind-the-scenes snippets, or just about anything else you want your followers to see through your business account. Stories then advance into highlights.
Live video can be used to connect with your customers in real-time. Whether you're doing a Q&A, giving a tour of your office, or just sharing a funny moment, live video is a great way to connect with your audience.
With IGTV, users can share longer-form video content with their followers. Whether you're a vlogger, musician, or just want to share a longer video with your customers, IGTV is a great option.
Users can chat with connections via direct messages. Create groups. You can share photos and videos to make sales through Instagram.
Filters can add some personality to your photos and videos. Whether you want to go for a vintage look, add some fun effects, or just make your content look a little bit different, filters are a great way to do it.
For Business features, we have to give it to Instagram. TikTok 2, Instagram 4. And you have your answer.
Wrapping it up
In conclusion, TikTok and Instagram offer distinct benefits for social media marketing. TikTok's global reach and creative video format appeal to younger audiences, while Instagram's larger user base, diverse content options, and influencer collaborations make it a versatile platform for businesses.
Choose a tool based on the target audience and marketing goals. If you are concerned about ads, Instagram is a better option. If you are targeting gen z, TikTok may be better. If your target country has banned TikTok, then you don't have any option but Instagram.
You may also like,
Allbirds Instagram Strategy – decoded using AI
Content ideas for Skincare business
Candle business – Instagram marketing guide
Does scheduling affect engagement on Instagram?
Setting up auto reply on Instagram
Establishing a brand identity on Instagram