Everybody loves memes! With the constantly evolving Internet and its usage, there is an increased activity and engagement in social media platforms. So it is imperative that you know how to make memes on Instagram.
Social media, being a core of the Internet today, has given popularity to a form of media that brings out laughter, and that is memes.
Memes have been popular because they are eye-catching. With the right expression, it is so much easier to add humor as you simplify complex concepts using memes.
The best part as a meme creator is that it will never take too much time if you have a witty idea for your meme.
Let us begin with this blog that guides you on how to create memes that will make your followers go LOL!
Statistical Insights on Memes
Before you begin with the strategy that helps you create memes, here are a few insights from marketing statistics that will want you to integrate memes into your content as well. 
Memes can generate approximately ten times more engagement than generic content would do.
Some of the most popular brands like Netflix and Tinder are making the most of their content strategy.
Additionally, around 38% of users follow meme accounts and approximately 73% of these users share them on their own accounts.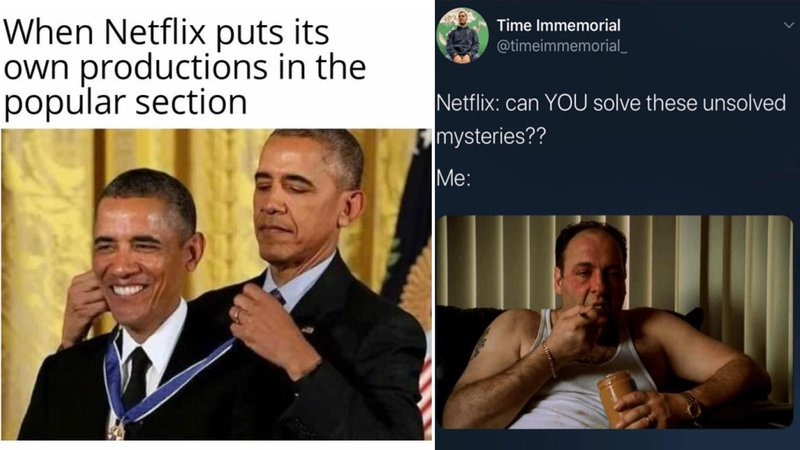 Netflix used a meme compilation where the team focused on selecting memes that would add humor to their feed and entertain their audience.
Another example of a brand using a meme to enhance engagement is Tinder with the post where it simply posts a screenshot of chats among a match with a funny conversation. 
With this now, let us finally begin with the guide to creating hilarious memes!
How to make memes on Instagram?
Step 1: Choosing the Right Meme Template
Finding the right meme templates for memes can be tough. But once you have a knowledge of the trends and audience, choosing the right meme template can be very easy.
To ensure you are picking the right template, start by exploring all the available templates, like GIFs, images, or videos.
The right type of templates you choose will depend on what you need to deliver to your audience. The best way to find out what resonates best with your brand or page is to experiment with different meme templates.
But make sure you don't choose templates that some people might find offensive. Here are two tips to help you choose the right meme template.
Research popular meme templates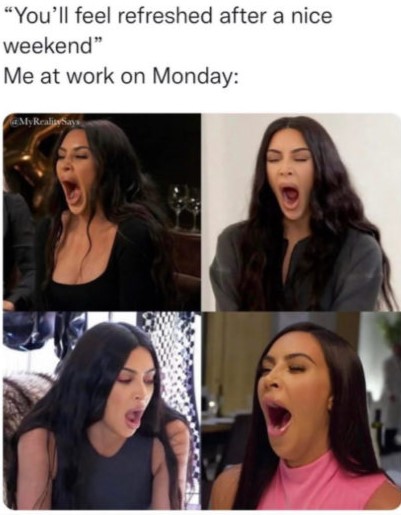 To find the right meme template for your memes, you will have to do intense research to stand out. Popular meme accounts that are performing well are one way to look for the right meme template. The meme template you choose must be of what is in trend currently.
Use popular communities from Discord and Reddit to look for meme templates. Meme generator websites are another great option for you to find meme templates easily.
If you fail to find innovative mem templates or you just think the templates are overused, the best alternative is to create a template of your own.
Customize the meme template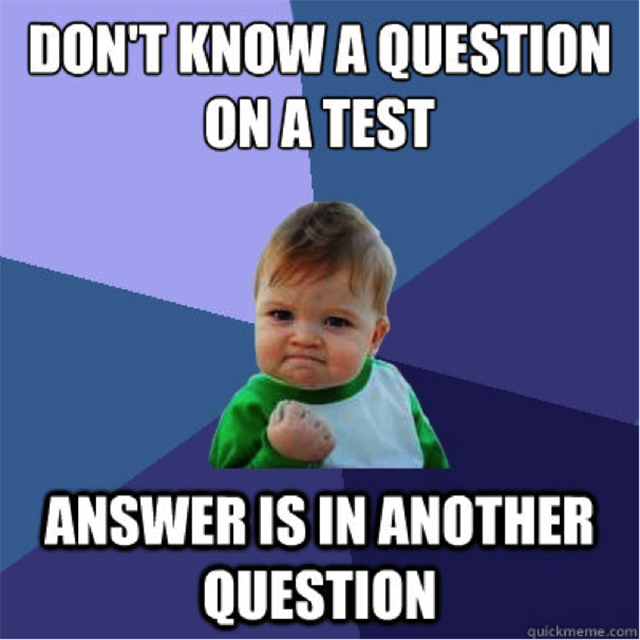 Once you have selected the right meme template, the next step is to customize them and tailor them according to your audience. There are a lot of editing software that can be used to customize the templates as per your needs. Even meme-generator apps can be really helpful for making memes that resonate with your built audience.
Step 2: Crafting the Perfect Caption
To add a caption or not is a preference, but the purpose it serves is to add context to what meme you are sharing. By using a short and witty caption with your meme, you can make your memes more enticing. Add another pun or joke that plays well with your meme and makes your audience not miss that crazy wave of laughter. If you can craft the perfect caption for your meme, then you are just making your memes funnier for your audience.
Keep it short and snappy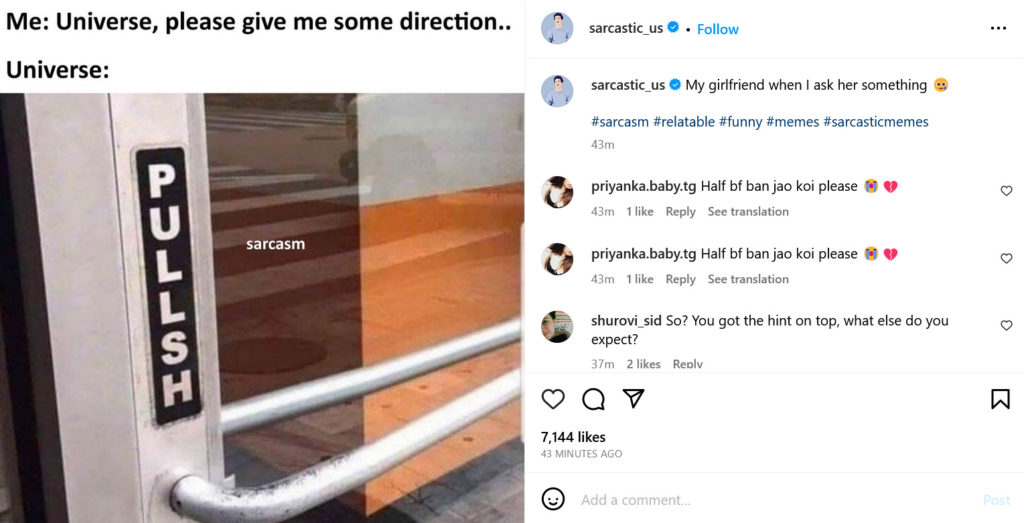 Because memes are never too long, you can not expect your audience to read a long paragraph with the same enjoyment. And the tragedy of your caption being left unread? Well, to make sure neither of these things happens keep your captions with memes you post short. Do not exceed more than two lines when curating a caption for your memes.
Use humor and wit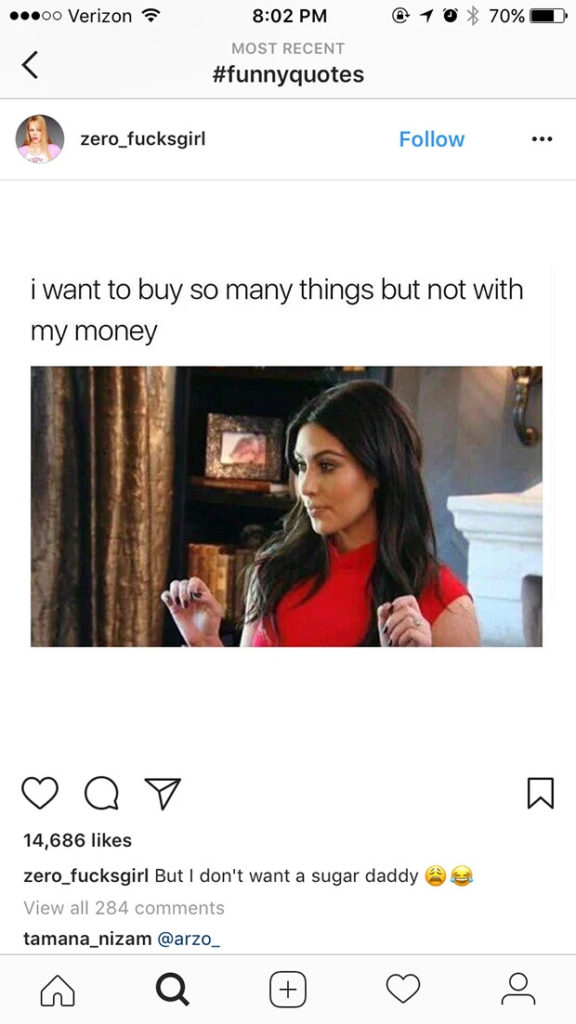 If you are witty, fill your captions with wit to make your audience have more fun reading it along with the meme. The current trends, with the right humor, make the captions witty. Puns, wordplays, and clever references in your captions are best to add humor to your already funny memes.
Incorporate trending topics or pop culture references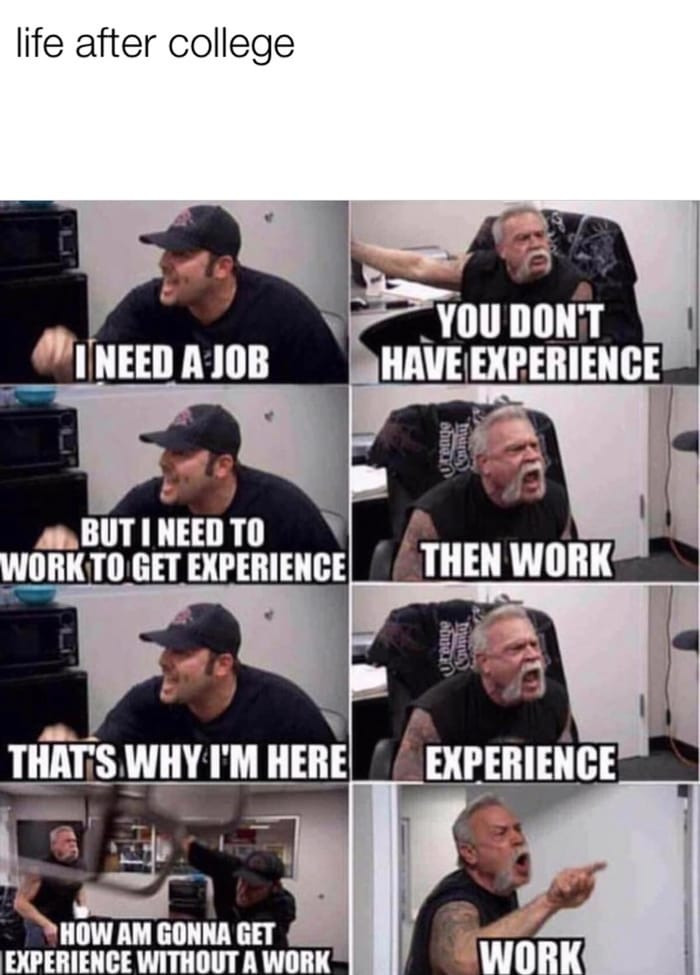 Content strategy is incomplete without incorporation of what is trending. The catchphrases that are currently hitting a lot of likes and views are the best way to attract your audience.
Use the right preference to make your content the funniest. To create memes that go viral, closely analyze and create content that aligns with the humor and values of your target audience.
Step 3: Timing and Frequency of Posting
With the right timing and frequency of posting on your social media platforms, you can attain great results. The timing will determine when you should post your content whereas frequency is about how often you should post content.
There's no right timing and frequency because it ultimately depends on your audience. The only way to know how often or when you should do it is by experimenting.
With the right time and frequency, you will not merely post your content but also make the most out of it, including more people finding and engaging with your content. The timing and frequency will also be variable for each type of p; platform you are using.
Find the optimal posting time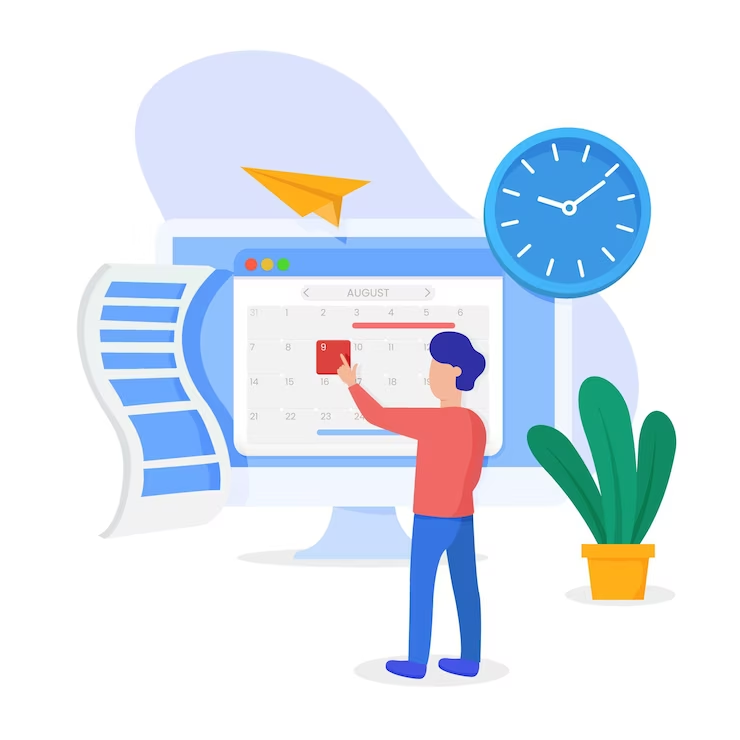 Let us find out the right time by what schedule we all follow. Throughout the day, we are busy with our office and work duties. But we mostly are scrolling our phones as soon as we get comfortable back in our homes, after a tiring day.
Here we can conclude that most people use their mobiles during the night, which leads to an inclination in engagement rate. 6-9 p.m. is the preferred time when the engagement rates are the highest.
While the time will again depend solely on who your target audience is, you can post your witty memes in the following time slots.
6AM-9AM

12PM-2PM

5PM-7PM
Maintain a consistent posting schedule
Having the right posting frequency can help you to reach your audience without being spammy. If you are posting it on Instagram, it is advised to post around 3-5 posts in a week. While this number is for brands and businesses.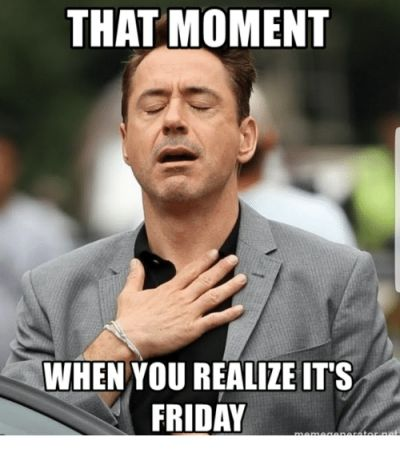 For memes, you can post 1-3 posts daily to increase the visibility of your content without being overwhelmed by too much content shared by you. With the algorithm of Instagram, there are chances of you appearing on the Explore feed, increasing the audience for your memes.
Step 4: Engaging with Your Audience
No matter if you are a meme page or a brand incorporating memes in your content strategy, it is equally crucial to engage with your audience.
If your page or account has audience engagement, it will help you to gain positive feedback. This helps to ensure the content you share is meaningful to your community.
Encourage comments and interactions
Memes are already effective for enhancing interactions and engagement because they prompt tagging. Make use of creative captions that will make the audience leave a comment.
For example, a meme from the series Friends "How you doin'?" can make the audience comment instantly as they see the caption. Alternatively, you can ask questions that the audience is prompted to give an answer to.
For example, the recent meme of Banana Cat can having a question "Should the banana cat be saved or not?" in its caption gained a lot of responses from the audience.
If you are getting responses from your viewers, make sure you respond to as many comments as possible to help you achieve positive feedback.
Collaborate with other meme creators or influencers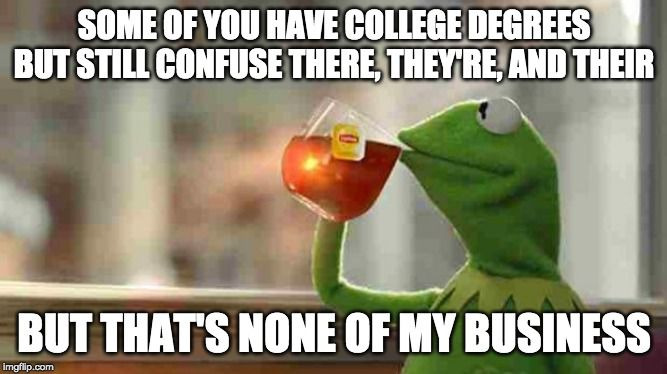 Another way to maximize engagement is to find and collaborate with popular creators and influencers in the same niche. It helps both, the influencers and you, to promote and introduce each others' content to new and wider audiences.
Conclusion
As memes are an integral part of content strategies there is no way you can skip its addition to your content as well. With the statistics, we can surely say memes are a great addition to your brand in personally speaking to the audience.
To make memes that will make the audience go crazy, begin with choosing the right template and then do get customization. With memes, captions, timings, and frequency of posting should also be experimented with, to find what works best with your audience.
Additionally, to give your memes a wider engagement, it is best to collaborate with meme creators with their followers and audience. With this, we hope you make your audience go crazy with your humorous and witty content!
Related articles
How To Write a Good Instagram Bio
Getting Inspiration For Social Media Posts
Top 10 Instagram Content Ideas for Podcast