It is all about the right timing! Yes, even on Instagram. Read on to find out the best time to post on Instagram in 2022. 🕒
Using the right hashtags, the perfect picture, ideal tags, marking the location, and complimenting captions are a must when you are posting on Instagram for maximum traction. However, what we often miss, even as social media managers, is the BEST time to post on Instagram. Yes, it is important to understand the time when our audience is the most active because what are we posting for, otherwise?
If you are wondering why you aren't receiving the much-needed traction despite putting in all the efforts, you are at the right place! Here, we are going to talk about the most under-looked factor while posting content on Instagram that is – TIME. The time when our audience is the most active to interact with our content.
In this blog, we are going to take you through a step-by-step process to help you find the best time for your Instagram Business to post, for the best results.
After reading this blog, you will learn about:
Ways to find the 'ideal' time to post on your account
What all is involved – the factors that will determine the 'ideal' time to post
Tips & tricks for testing new posting times and self-analyzing results
There is no one-size-fits-all optimal time or day of the week to post on Instagram. All those studies that you are calling 'research' while scrolling Google are not helpful, those millions of followers that those studies have observed are not YOUR followers.
Well, let's be honest, we have all heard that the ideal time to post on Instagram is between 11:00 am to 12:30 pm or 4:30 pm to 6:30 pm, and finally 10:00 pm onwards. Also, ensure that you are NOT posting on Monday & Sunday mornings, Friday evenings, and definitely Saturday. However, go all out on Tuesdays & Thursdays, and so on and so forth….
So let's get going, pull up your socks and buckle up – because we are here to show you how to find the best time to post on your profile for maximum traction and engagement rates (without using social media scheduling tools)! 😎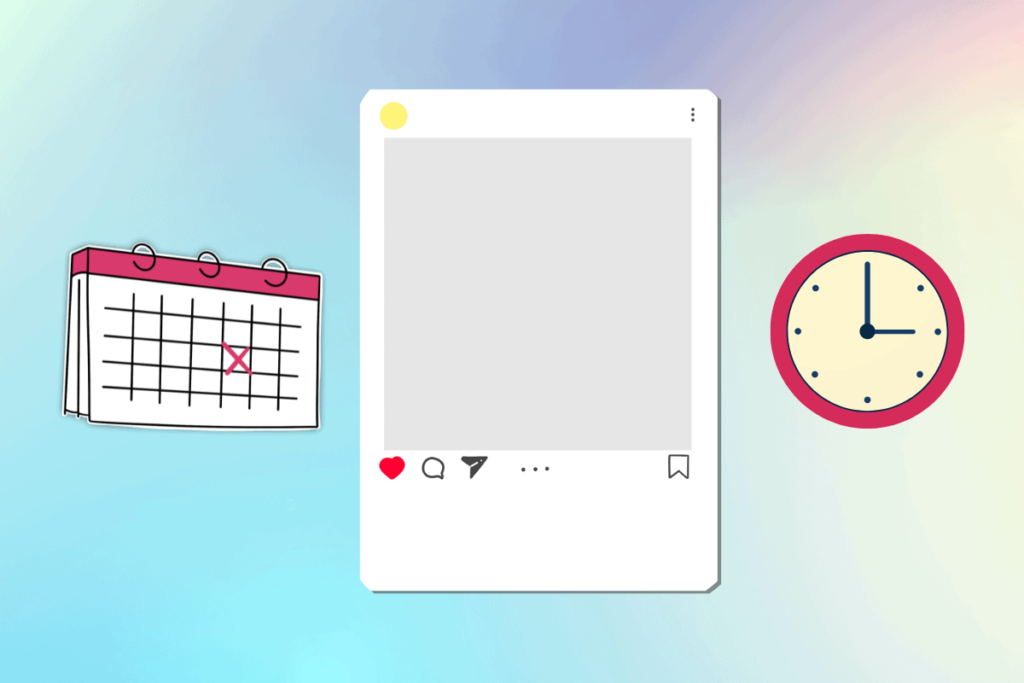 Factors to determine the best time to post on Instagram
The optimal time to post on Instagram is when YOUR audience is the MOST active. Additionally, it may also be a time slot when a handful of your followers are online if what you are posting is relevant to them and their routine.
Perhaps both timeliness and relevance are factors that today's Instagram Algorithm uses to determine where your content/post falls within your followers' feed. And the frequent your posts show in your follower's feed, the more impressions your account is likely to gain which leads to a better engagement rate and ultimately higher traction on the page – and this can lead to having your future posts larger traction too, creating a beautiful snowball effect. Learn about increasing engagement on your post via hashtags and content here.
1. Timeliness
Timeliness is an important factor determining your best time to post on Instagram, it is when most of your followers are online. And obviously – posting at the time when most of your followers are active will give your post[s] a boost and a better chance to be seen.
2. Relevance
Relevance is another important factor, it is all about being relevant and relatable to your set of followers for them to be able to interact with your content. The Instagram Algorithm is smarter than what we think – it seeks to first show users the content they want to see the most. An important question here is – How does it know what people want to see? Simple! By looking at the user's interest and relationships. The more 'relevant' the content is to your followers, the more they are bound to interact with it. This whole scene prompts Instagram to display your content 'higher' on your audience's feeds.
Steps to find the best time to post on Instagram
Finding the best, rather the 'right' time to post on Instagram for your brand does not have to be complicated at all! All you will need to do is, consider the following two things:
Find out when your greatest number of followers are active on the 'gram
When your brand's content is the most relevant for them
Just the above two data points will give you an idea of your optimal posting times, which you can then test and refine with time.
Step 1: Take a peek inside your Instagram Insights 🧐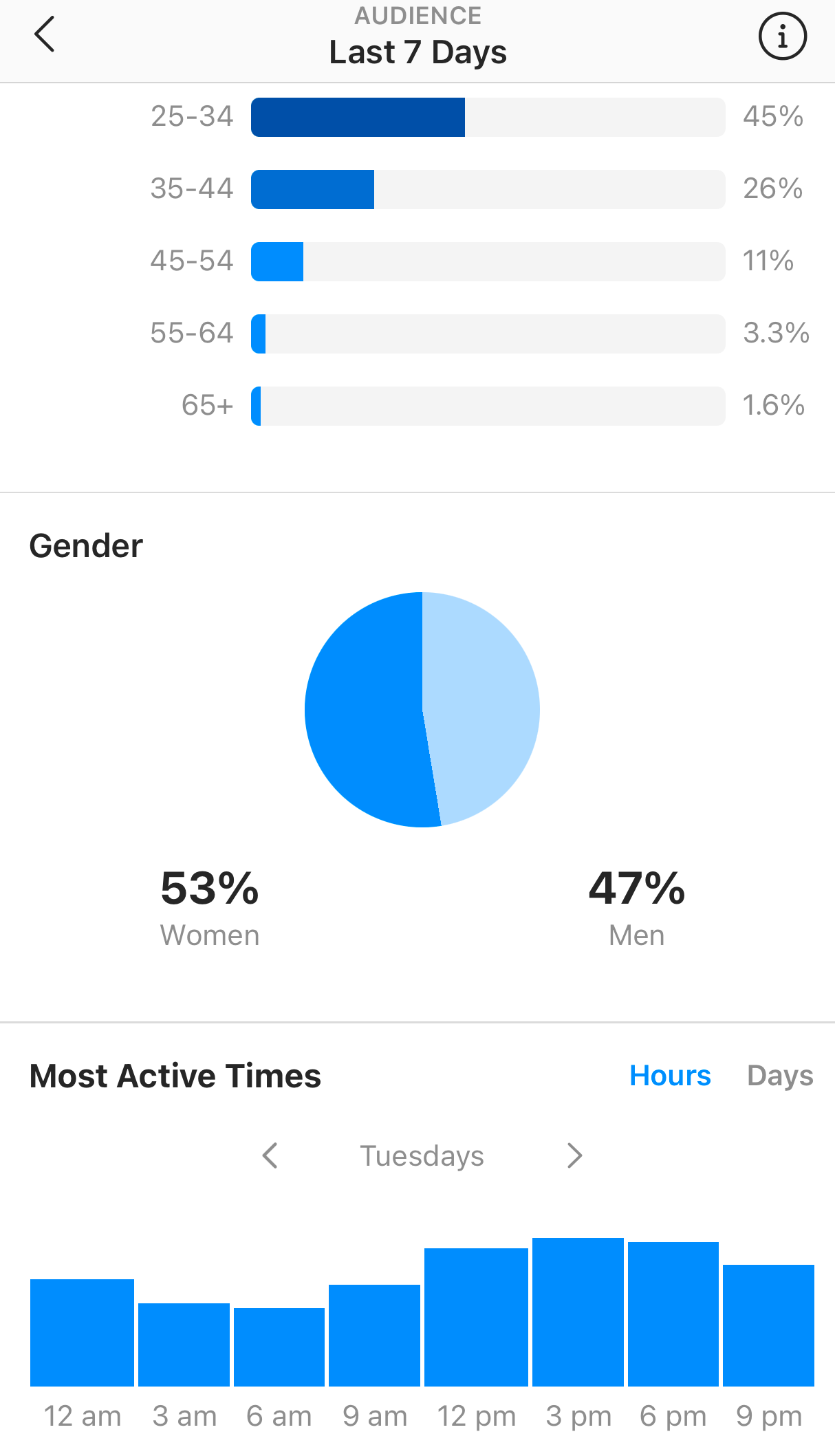 All you have to do is click the Insights button on your Instagram Business Profile and see when your greatest number of followers are active.
Once, you have clicked on Insights – you can then click to view data broken down by:
Content
Activity
And, Audience – select this button to see data on your followers, including when they access Instagram, what location they belong, their age range, and gender. You can swipe between hours and days to view their most active times.
Be mindful of the fact that the data shown here is only accounting the last seven days of activity. This however gives you limited data, but well it is a starting point. Be alerted and watch out for the impact of special occasions and seasonal behavior before you base your decision on the data showcased from such a short period of time.
Step 2: Think about what type of content to post when – hypothesize! 🤔
Know for a fact that the best time to post for two varying content pieces cannot be the same – they are bound to differ. At this step, come up with a hypothesis – let's be honest, you know your target audience the best.
Step into their shoes and understand what time of the day they are dealing with what or what are they thinking and how you as a brand can solve it on Instagram. It is always best to think from the receivers when you are hypothesizing.
Example – A scrumptious Pizza post's posting time will differ from that of an exciting giveaway for a meal.
Step 3: Create a posting schedule
Now you are fairly aware of when your followers are online, and you have an idea of what content you think may interest them at those particular time spans. Now, all you have to do is put it into action with a simple schedule of what content will go when and at what time for a set period such as three weeks.
Let's say you run an Instagram account for a bakery. Think about different types of content that you think might resonate with your followers at different points in their day. The idea is simple – it is to consider what time your followers want to hear from you.
From your bakery account, your followers might be looking out for tips and tricks to bake that cake to perfection. Tools for beginners that are a must and so on.
Remember, you don't have to publish a certain number of times in a day. Once you find your optimal time periods, you may be able to publish less with greater impact. And, you can also read on the following to optimize your content – Engagement is KEY! Here are a few ways to manage social media and generate higher engagement.
Step 4: Analyze and read your findings to figure out the best times for your content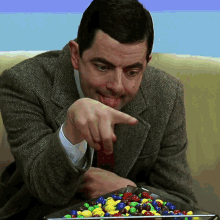 By the time you have come through a few weeks of doing the above, you will have a fair bit of idea regarding which content is resonating with your followers at what times, and producing higher engagement. This will help you ease out your work and you can accordingly tweak your schedule as per requirement.
From the previous content posted – look for content that resonated with your followers and performed the best and rethink the content that did not work at all.
Alternative methods to discovering the best time to post
Considering your competitors' posting times
Social media management is incomplete if you're not keeping a close eye on your competitors' accounts. A lot of brands and influencers use post scheduling tools, and post on hour marks. It won't take long to skim through their accounts and find patterns regarding their posting times on different dates.
After you do this, you can easily one-up them by posting (or scheduling your posts for) a few minutes earlier than them! If your competitors are killing their social media, they've definitely figured out what posting times work for them. Assuming you have an identical target audience, you can use their findings to your advantage.
If you're competitive and outward-looking, this is absolutely the best time to post on Instagram for your handle.
General presumptions about your audience
This one is pretty obvious, but that doesn't take away its utmost importance. You can have a general idea of the ideal time to post for your Instagram handle by relying on the presumptions of your target audience. For example, if you are targeting the general Indian population, you absolutely must not post after 10 PM IST. Even if they are active on Instagram post this time, they will probably be passively scrolling or giggling at memes. Similarly, 8 AM-10 AM may not be ideal either, as people get ready for work/classes.
In short, sticking to the basics will at least ensure your engagement rate doesn't take huge hits!
Customizing your post timings depending on the content
Taking this approach will require some more planning and creativity, but it could also have a far greater impact sometimes. Posting in context can be a brilliant way to display your proactivity, and make your account content more desirable. Let's take the example of coffee.
A coffee retailer could post about a great cup of coffee to start the day, at 6-7 AM. This is an appropriate time to post, but an unconventional one if you're looking to increase engagement.
Even so, posting super-early can make early-risers relate to the post more, and even engage with fellow early-risers in the comments, increasing your engagement rate and reach!
Calm, the mental health and meditation app, often posts about sleep routines and sleep quality close to most people's bedtime, and these posts generate wonderful engagement. Oh, and they have over 2 million followers.
The best time to post on Instagram, by day:
SproutSocial carried out a comprehensive study about the optimal posting time on Instagram, in terms of user activity. This was carried out in 2021, using data from their 20,000+ customers. These were what the findings indicated (based on your audience's geography, so independent of any particular time zone).
The best time to post on Monday
The optimal time to post on Mondays is between 11 AM to 2 PM, and the window of 11 AM to 12 PM is when the general user base is the most active.
The best time to post on Tuesday
On Tuesdays, you would want to post between 10 AM to 3 PM for maximum engagement and reach. The engagement is particularly high between 11 AM to 2 PM.
The best time to post on Wednesday
On Wednesdays, post between 10 AM to 1 PM in your time zone, as this is when the maximum activity is happening.
The best time to post on Thursday
Same as on Wednesday, post between 10 AM to 1 PM, with 11 AM being the peak engagement time.
The best time to post on Friday
On Friday, posting between 10 AM to 11 AM will likely bring you maximum engagement.
Posts that were pushed out on Saturdays and Sundays generated the least engagement. The patterns of activity for these days was very unclear, hence if you have to convey important news or updates about your brand, this might not be the best time to post on Instagram for that reason.
Optimal posting times on other platforms:
The best time to post on Facebook: Facebook Insights, thankfully has a very nifty graphic that shows your audience's activity for different times of the day, and for each day of the week! This, along with careful observation of your competitors' accounts should give you a very specific indication of the best time to post on Facebook.
The best time to post on TikTok: Unlike Instagram, there are no insights on TikTok related to your followers' activity. However, there was an extremely comprehensive study conducted by Influncer Marketing Hub to reveal the overall global most effective posting times on TikTok. If you want to learn more about how to increase TikTok followers, check out this blog!
The best time to post on LinkedIn: When posting on LinkedIn, think about the circumstances during which people use it. While Facebook, Twitter, TikTok and Instagram are predominantly used on the phone, LinkedIn is mostly used on a computer/laptop in the workplace. Thus, align your posting time with the periods of the day when your target audience would be in the workplace, and would not be taking a break.
Final thoughts…
While the above steps provide a good strategy to find out the best time to post on Instagram – it is also a very tedious process, even with social media scheduling tools. Overall, you should avoid weekends to post on Instagram. You should target Monday through Thursday in the morning from 10 AM onwards till 2-3 PM. Worst day being Sunday, so avoid it all cost.
We also need to be mindful of the fact that the digital space is ever-changing and that what worked yesterday, might not work today. And for that, we have Predis.AI, an AI that is learning every day and can help you with 'trendy/current' updates.
Also, if you use Predis.ai, you will find a goldmine of content that resonates with your audience, along with a plethora of hashtags that can support your content. It also helps you with understanding the best time that you should post that particular content for maximum traction. If you're a social media manager, this is an extremely handy tool!
We hope you are taking away some key learnings from here. If you liked what you read, do not forget to like, share, and give feedback. We would love to hear from you. If you happen to use any additional tricks to figure out the right time to post for your account, let us know so we can update this article!
Also, do not forget to read this blog we recently published on strategies to increase followers! This will help you ramp up your Instagram followers so that your content reaches a higher number of people and is showcased on top of their feeds.
If you liked the blog, don't forget to like, share, subscribe to our Instagram, Facebook, Twitter for more ideas.
–This post was originally published in 2021, has been updated for accuracy and relevance.
---