Whether you're a passionate gamer or a game developer looking to make new connections, Instagram is the perfect platform. Social media platforms dominate online interactions in this digital age. For any gaming account, creating compelling content ideas for Gaming is crucial for attracting new audiences and their engagement. It will also create an opportunity for your brand to build an online community.
Instagram has a large user base and a significant population of gamers and gaming enthusiasts. Connecting with this ready-made audience that actively seeks out gaming content is essential. In addition, everyone is aware that Instagram, with its live-streaming, IGTV, and Stories features, is one of the most dynamic social media sites.
Here, we bring to you 20 Instagram content ideas for Gaming put together, especially for gamers and game developers.
20 Exciting Content ideas to level up gaming Page on Instagram
These 20 content ideas for Gaming are sure to get you started on building your own content buckets for Instagram according to your goals!
1. Teasers and Trailers:
Share visually compelling teasers and trailers of upcoming games to generate excitement among your followers. You can also make teasers of the games that you will be reviewing or sharing gameplay of in the near future. Make sure to post these in the form of interactive Instagram Stories. Alternatively, make interesting Instagram reels as well. Teasers and Trailers will generate buzz and excitement for what's to come among your followers!
2. Gameplay Sneak Peeks:
Capture gameplay footage and provide exclusive sneak peeks. Mention and highlight key features and mechanics to make the content engaging. An example of this can be seen on Imane Anys' Instagram (@pokimanelol), better known as Pokimane. She is a popular Twitch streamer but has expanded her audience over to Instagram by engaging with her fans, sharing gaming moments, and promoting her streams and YouTube videos.
3. Behind-the-Scenes Footage:
Offer behind-the-scenes glimpses into game development, showcasing the creative process and the team behind the games.
4. Q&A Sessions:
Host live Q&A sessions on Instagram Live. This will allow your followers to ask questions and interact directly with game developers and gamers.
5. Game Artwork and Concept Reveals:
Share stunning artwork, concept designs, and illustrations related to games, providing a visual treat for your followers. Occasionally post artwork created by your followers as well, with credits to them. It helps increase your visibility.
6. Fan Art Features:
On a similar note, highlight talented fan artists by featuring their game-inspired artwork and giving them a shout-out on your Instagram account.
For example, dedicate a post or a series of posts to feature fan artists and their work. Share some information about them, such as their background, inspiration, and style, and include a link to their social media accounts or website.
7. Gaming Tips and Tricks:
Create posts or short videos sharing gaming tips, tricks, and strategies to help gamers improve their skills.
For example, share tips and strategies for playing multiplayer games, including team-based games and battle royale games. This can include tips on communication, teamwork, and individual tactics. Here is an example of one such post.
8. Throwback Gaming Moments:
Celebrate classic games and nostalgic moments by sharing memorable screenshots or stories from gaming history. Generate engagement by asking for others' thoughts and related memories.
9. Gaming Memes:
Inject humor into your Instagram feed by posting gaming-related memes or funny gaming moments.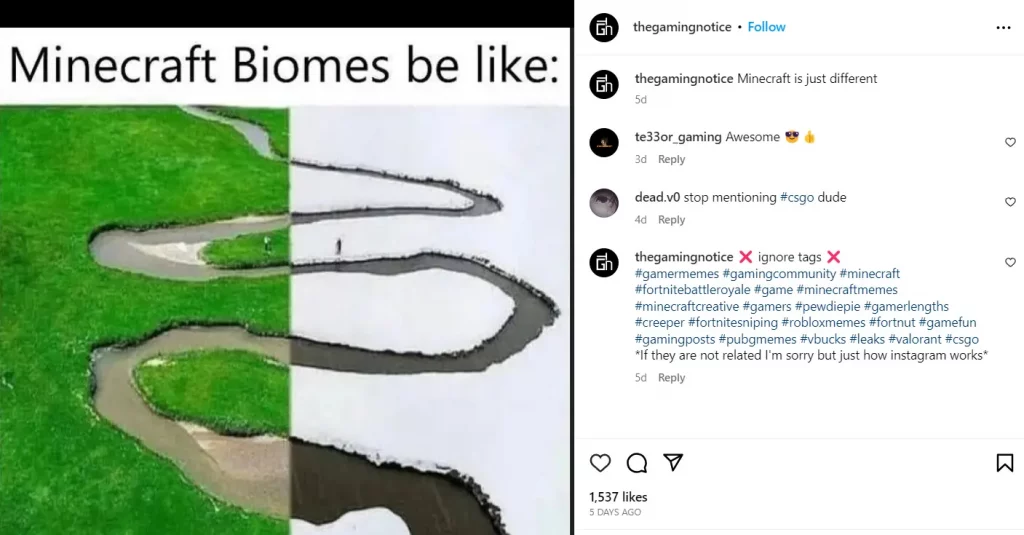 10. Gaming Influencers:
Feature popular gaming influencers or content creators sharing their insights, recommendations, or collaborations. The influencer culture on Instagram is crucial to the gaming industry. The collaborations can help increase your visibility and reach, and it can also help you make connections with trusted figures in the gaming community. An example is Richard Tyler Blevins, known as Ninja (@ninja), who posts collaborations with other influencers and brands.
11. Gamer Spotlights:
Shine a spotlight on dedicated gamers by showcasing their achievements, gaming setups, or unique experiences.
12. Virtual Events:
Promote virtual gaming events, conferences, and tournaments, encouraging your followers to participate or tune in.
13. Game Merchandise Showcases:
Highlight game-related merchandise, collectibles, or limited-edition items and provide purchasing information for interested followers. Post your personal content as you use the merchandise, such as t-shirts or mugs. Arrange the collectibles and limited-edition items in a showcase opposite the screen. Game Merchandise Showcases will help the merchandise feature in your live interactions or video posts.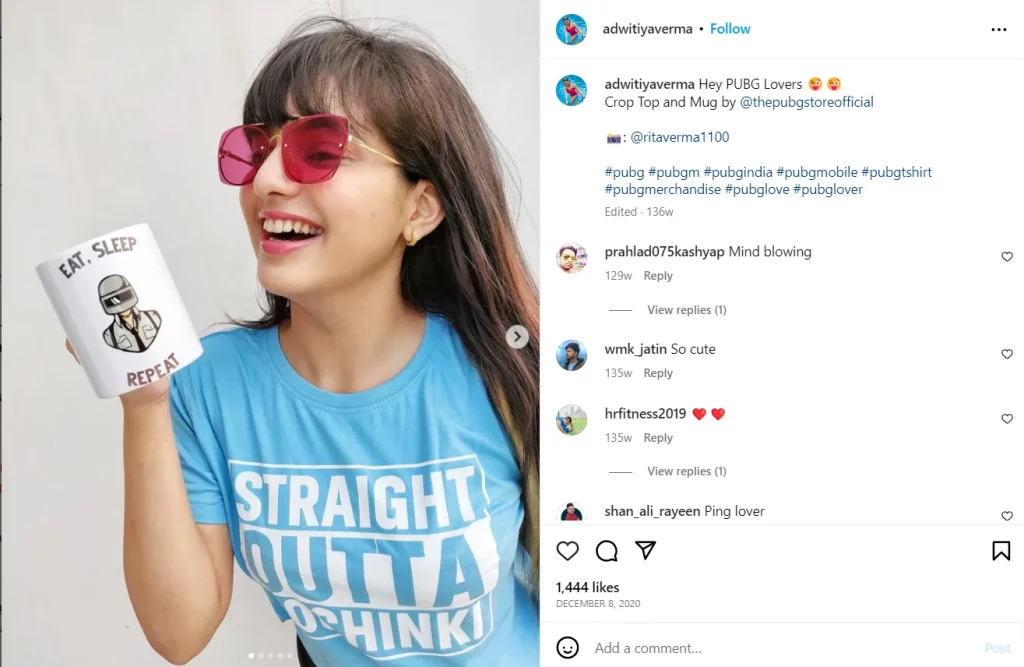 14. Gaming Giveaways:
Organize giveaways or contests where followers have a chance to win game copies, merchandise, or exclusive in-game items.
15. Gaming News and Updates:
Share news, updates, and announcements about the gaming industry, including new releases, patches, or console updates. Check out the link to see a post about the wireless controller's release.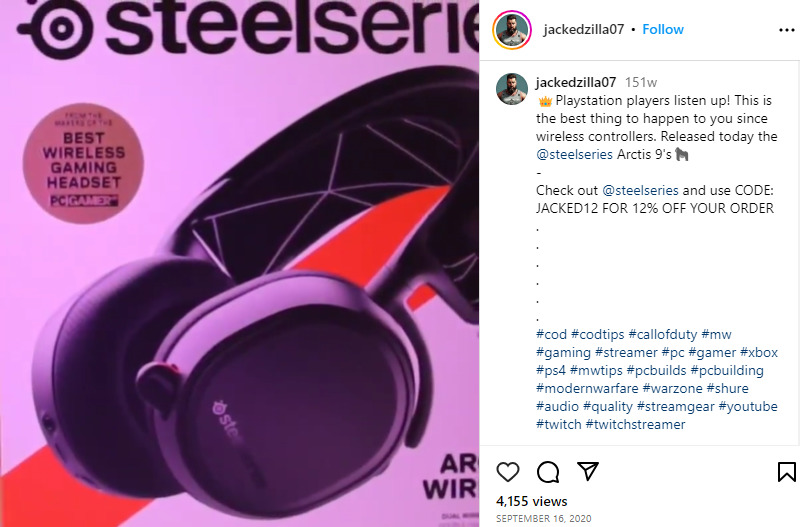 16. Game Reviews and Recommendations:
Post concise game reviews or recommendations, guiding your audience's gaming choices. Create a series of posts dedicated to a specific game and ask your followers what they would like to know as well. It allows you to connect with the audience and learn what topics they are interested in. Here is an example.
17. Polls and Surveys:
Engage your audience by conducting polls or surveys related to gaming preferences and allowing them to voice their opinions. Use Instagram Story features such as polls and quizzes.
Polls can be used to ask followers what their favorite games are or what type of games they prefer. Quizzes can be used to create fun challenges related to gaming, such as guessing a character's name or identifying a game from a screenshot.
18. Gaming Quotes and Inspirational Messages:
Share inspiring quotes from games, developers, or industry leaders, fostering a positive and motivational atmosphere for your followers. At times, quoting famous phrases, which may not be necessarily inspirational, can be fun and witty.
19. Collaborations with Other Game Developers:
Partner with other game developers or studios to cross-promote each other's work and engage a broader audience. As a gamer or game developer, be creative and friendly.
Partner with other game developers or studios to organize joint events, such as game tournaments or conventions. This can help build relationships with other developers and engage with a broader audience.
20. Gaming Livestreams and Tournaments:
Instagram is a great place to connect with new audiences and build a community. You can announce and promote your own gaming live streams, tournaments, or competitions. Encourage followers to participate and play with or against you, or cheer you on.
Wrapping up
Leveraging Instagram as a platform can benefit you immensely if you're an amateur gamer or game developer. The extensive features it offers make it a valuable tool for building brand awareness and creating a thriving gaming community. Add a bit of spice and personal flavor to these 20 content ideas for Gaming to make them all the more captivating. Remember to stay consistent, engage with your followers, and adapt your content based on their preferences and feedback.
By leveraging the power of Instagram, you can establish a strong online presence, connect with the gaming community, and showcase your passion for gaming and game development. Happy posting!
Related articles
Getting Inspiration For Social Media Posts
17 Lifestyle Content Ideas for Instagram