No other day can be better than World Beach Day for stunning beach-themed content for your Instagram. In this article, we will provide you with the 20 best content ideas to make your World Beach Day posts stand out and engage your followers.
Imagine a little umbrella in your soothing drink, salt in your frizzy hair, and hot sand between your toes. You spent an amazing day playing with a sand castle like a kid, doing stunts in the waves, and lying on the beach. The time has come to flaunt your best swimsuit, and we just can't forget the sunglasses. Rockstar Vibes, anyone?
Summing up, you're just having your best beach vacation. Well, that's the beauty of a beach. Waves not only swipes the shores but also swipes all the stress you have for the day. World Beach Day is celebrated every year on the first of September.
It was started by Patti Jewel (a beach lover) and founder of WalkintheSand.com, FloridaSmart.com who wanted to dedicate one day to all the beaches around the world. Since beaches play a very important role in our ecosystem, we can not forget them. Beaches are beautiful and very pleasing, and after a 'day well spent', you need to click pictures and record videos to show off on Instagram. Well, it is necessary, right? Here are the best World Beach Day content ideas for Instagram.
1. Beach Outfit Inspiration
The most basic thing to create good content for Instagram is the outfit. Bikinis are one of the most common beach outfits, but you can go for short skirts or maxi dresses this World Beach Day. Don't add jewelry to your outfit; if you want, you can go for a ring. Sunscreen is a must to protect your skin from the harmful rays of sun. Help your followers with beach outfits and suggest the best out of their collection.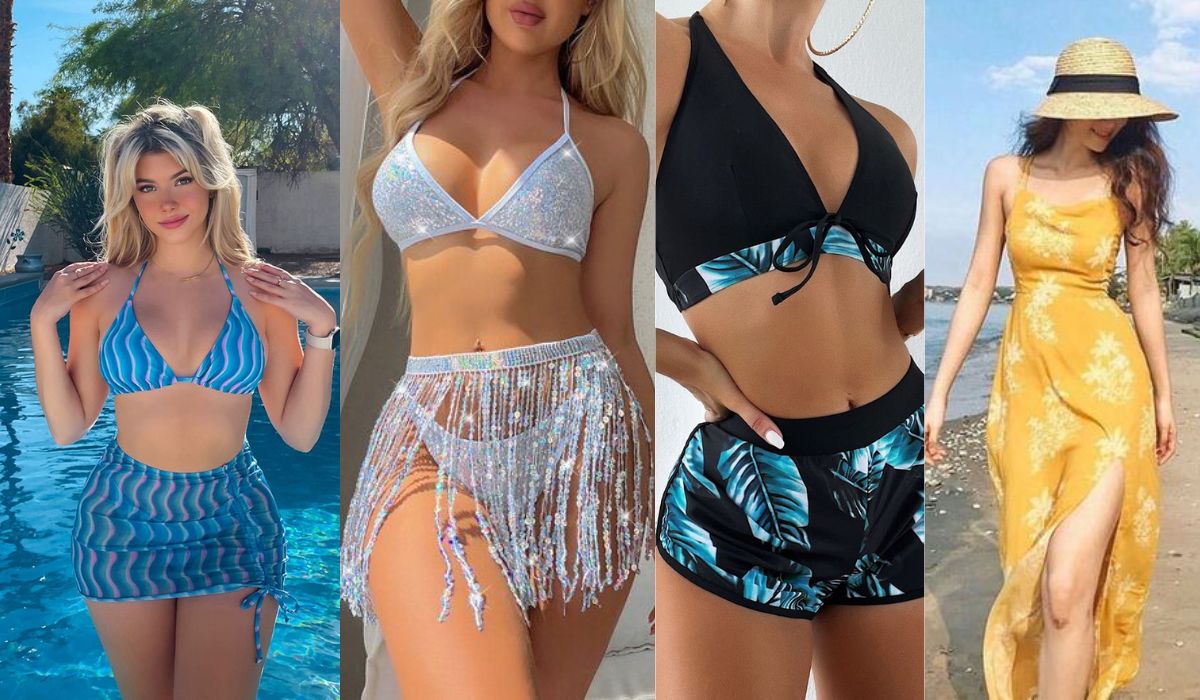 2. Beach Quotes and Captions
A perfect edit or picture without captions and Quotes is incomplete. Get an aesthetic video of yourself, the sea, or the beach. Jot down some beautiful quotes with which people can heavily relate. After editing, post that stuff on your Instagram and ask your followers to comment on their thoughts. Connecting with followers can help in growing engagement.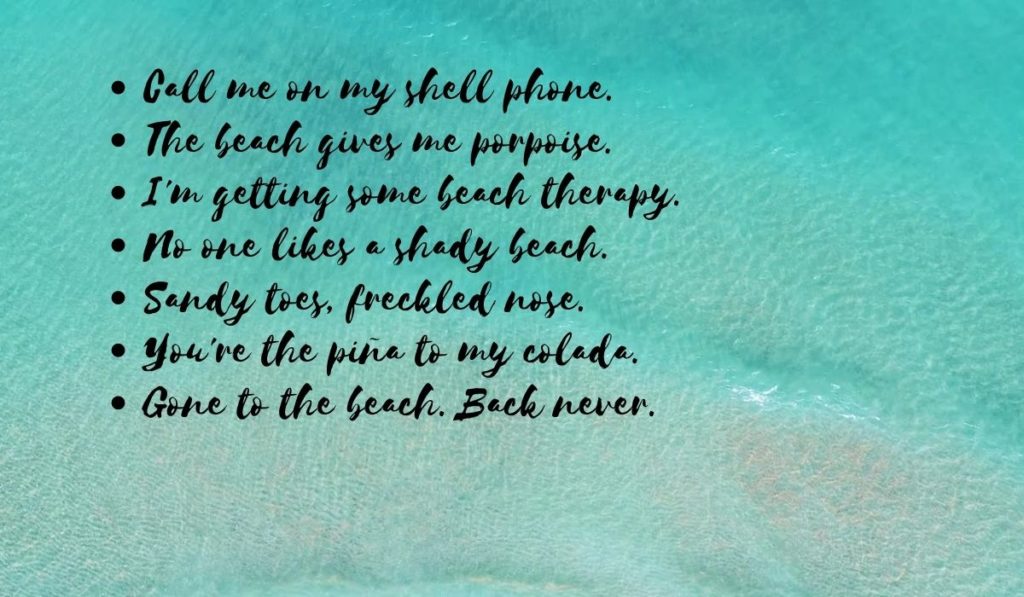 You can add Quotes such as:
"Live in the sunshine, swim the sea, drink the wild air." —Ralph Waldo Emerson
"The ocean makes me feel really small, and it makes me put my whole life into perspective." —Beyoncé
"You're not a wave, you're a part of the ocean." — Mitch Albom
"To escape and sit quietly on the beach — that's my idea of paradise." — Emilia Wickstead
"I could never in a hundred summers get tired of this." – Susan Branch
3. Beach Photography Tips
Photography tips are something that people keep searching for on the internet, so you can help your followers with that. Try playing with the shutter speed for beaches, which helps you with your exposure duration. A slow shutter is when your camera's shutter is open for a longer period. It results in a long exposure, allowing you to capture motion blur. You can get a fantastic result experimenting with shutter speed. Another thing you can try is filters. Also, if you can stay, then wait for the golden hour.
4. Beach Travel Guides
Another best thing that you can help followers with, is travel. On World Beach Day, people go for a beach vacation, and the ones living far from a beach might need help. So, you can create content related to travel. You can make a list of beautiful travel destinations around the world. Hunt for less-known places that are worth visiting. After that, you can elaborate on your content by adding stuff related to transportation, accommodation, and must-haves.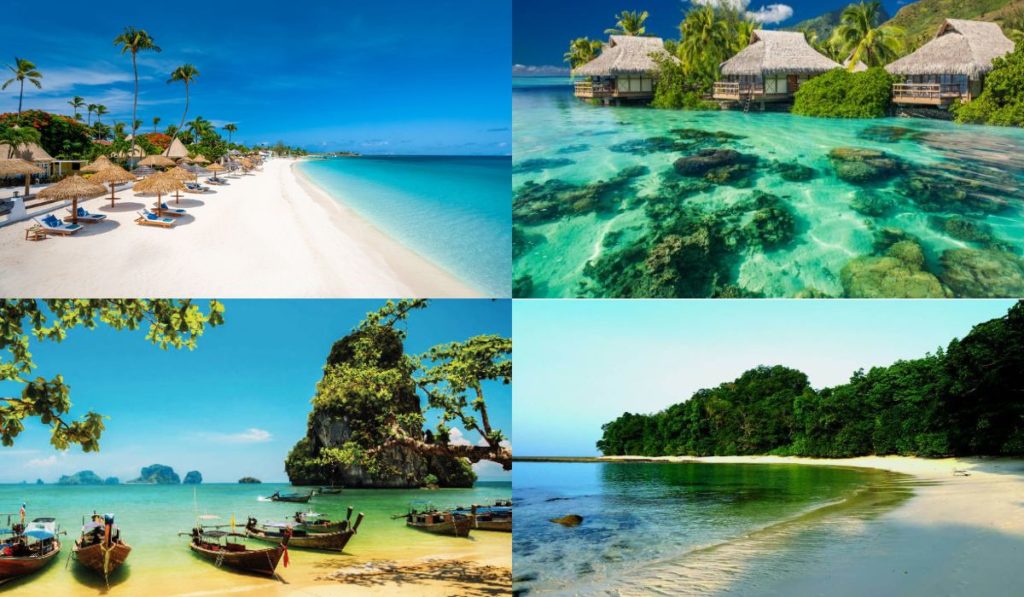 5. Beach Activities and Games
We can not forget beach activities and games. People often get confused as to what to do on a Beach. Therefore, you can create content in which you can suggest what games or activities your followers can do on a beach day. You can suggest Volleyball, discovering shells, pebble art, flying a kite, surfing and much more. Also, you can add a tutorial for building sand castles which is certainly very famous.
6. Beach Safety Tips
For World Beach Day Content Ideas, beach safety tips can also be good. You can simply educate your followers about safety. There are cases where people face a lot because of a lack of safety. People get sunburnt or feel dehydrated even after drinking water. Therefore, informative content would be a great choice. Do not forget to mention local beach regulations and guidelines.
7. Beach Food and Drinks
Here comes the best part of World Beach Day Content Ideas. Who doesn't love food? You can share delicious beach-inspired recipes like tropical smoothies or seafood dishes. Also, a refreshing beach cocktail recipe and other drinks would be appreciated a lot. Apart from recipes, you can list down tasty snacks that beach lovers can carry to the beach. But, don't forget to mention that your followers should dump the garbage in the dustbin.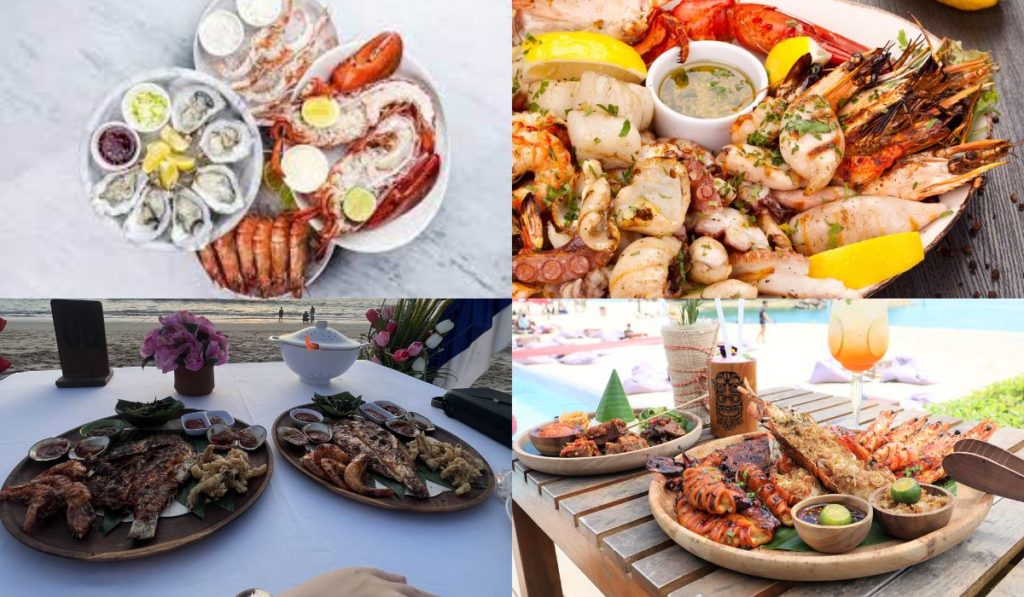 8. Beach Wildlife and Marine Life
There are endless creatures in the ocean. Aquatic life is always unexpected yet beautiful. You can share amazing facts about marine life and wildlife found on the beach. Let's admit there is still a lot to know about marine life because there are certain untouched places and facts that most of us do not know about. You can cover it for your followers. Also, add the importance of beaches, marine life, creatures, and the environment.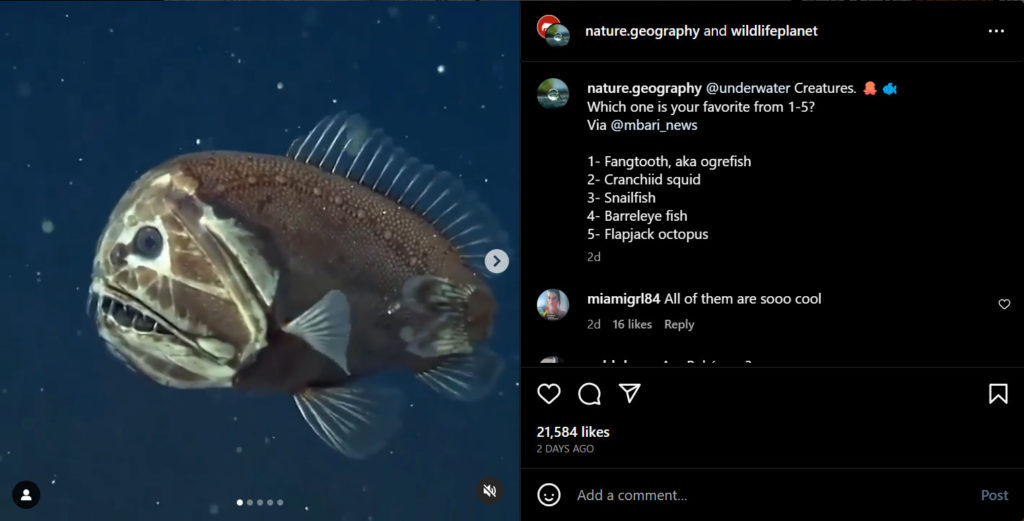 9. Beach Conservation and Sustainability
You can touch on the informative part of World Beach Day, in which you can raise awareness about the importance of beach conservation. Well, the beach plays a very important role in our ecosystem, and if we aren't protecting it then we must wait for the worst to happen in the future. You can play a major role in protecting the beach by motivating and influencing people. Share tips for reducing plastic waste and keeping the beach clean. It can also count in the fun activity so your followers can enjoy helping local beach cleanup organizations. For a good cause, you can encourage your followers to participate.
10. Beach Fashion Trends
The fashion industry is growing with every passing day. Who doesn't want to look good? Beaches are one of the most beautiful places to flaunt your collection. Therefore, you can help your followers in choosing the best fashion trends. You can underline the share the latest and best outfit ideas. To grow your account, you can collaborate with beachwear brands and showcase their best products. Apart from trends, you can organize a beach fashion contest, and it will increase engagement on your account.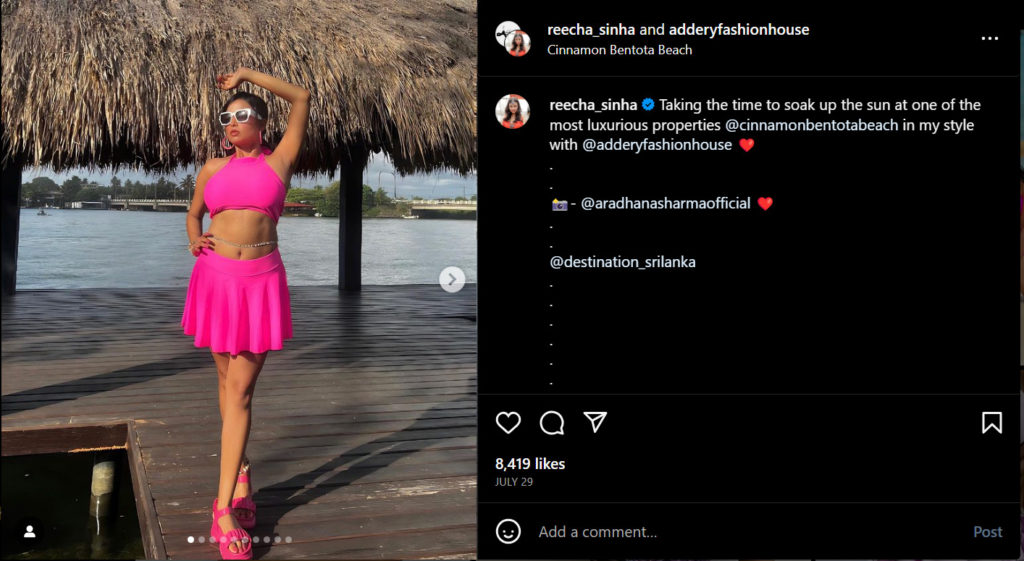 11. Beach Memories and Throwbacks
Start a storytime of yours where you can share your mindblowing beach memories with some photos. You can ask your followers to share their stories in the comment section and tag their beach partners. It will increase engagement, and people will find the activity way too interesting.
12. Beach Fitness and Wellness
For World Beach Day Content Ideas, fitness, and wellness can also help your followers to connect with you. You can share your beach workout routines and exercises. There are a few good exercises that can be done on sand. You can help those fitness freaks to come on the sand and try some exercises. Also, you can organize a yoga session on a beach and invite all your followers. People will love to have a small meet-up, and that too on a day like World Beach Day.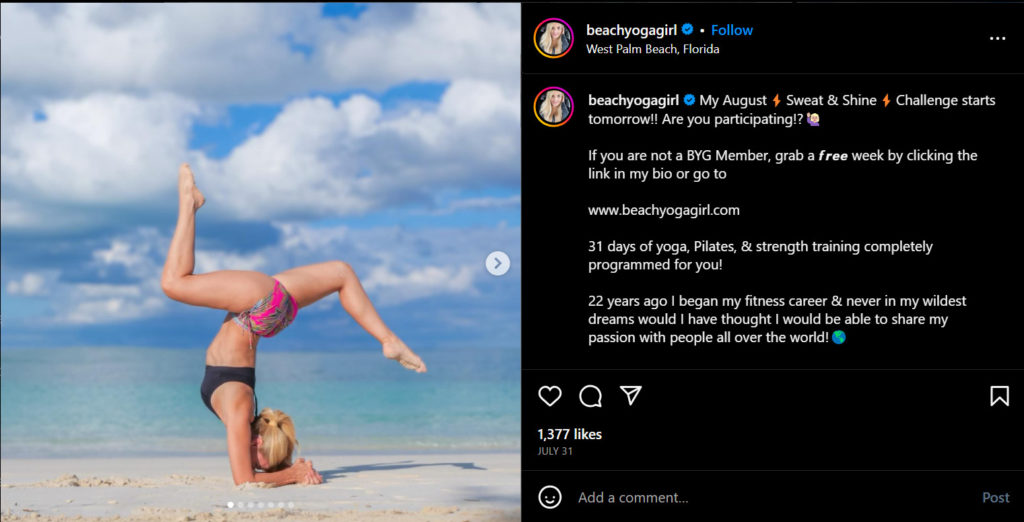 13. Beach Sunsets and Sunrises
The golden hour is the time just before sunset and after sunrise. It is the best time to capture a few pics,, and the results will be breathtaking. Share those pics on your ID and encourage your followers to share their best clicks and tag you. Help your followers get their best clicks by phone or a DSLR.
14. Beach Art and Crafts
For artists, you can share DIY beach-themed art and craft projects. Your followers will have fun playing with colours, papers, and more. For girls, you can share tutorials related to seashell jewelry that have been trending for a long time. Also, you can add a tutorial for home decor from shells. You can ask your followers to share their creative beach art and crafts in your comment section, or they can post tagging you.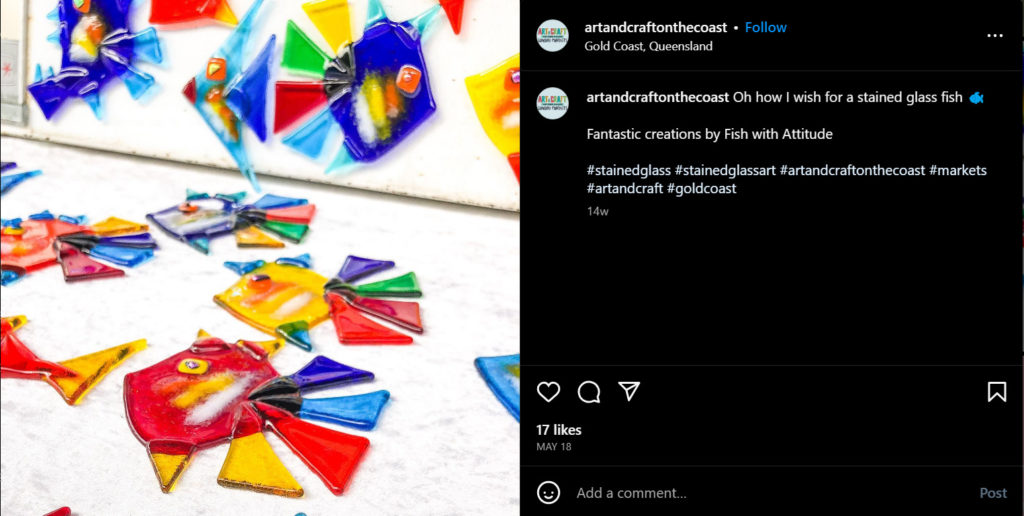 15. Beach Artistic Photography
You can not miss capturing aesthetic clicks from the beach, for sure. Why not help your followers with the same? Help your followers in experimenting with artistic beach photography techniques. You can add a tutorial in which you can suggest things such as long exposure or black and white. You can show your creative beach photography projects to your followers so that they can have an example. Also, you can collaborate with popular artists, show their talent to your followers, and grow together with the artists for the day.
16. Beach Music Playlist
People often get confused while creating a good playlist for a beach vacation. You can help them create a beach-themed music playlist or you can create your own and share it with them. Also, you can ask them to share their playlist so that others can get a much better idea for their playlist. You can collaborate with local singers and share their beach-inspired pieces on your feed.
17. Beach Book Recommendations
Plenty of beach-themed books exist, such as Beach Read by Emily Henry, Beach Day by Karen Roosa, and Flotsam by David Wiesner. For avid readers who love to read books on the beach, you can share a list with them. Well, the beach provides a very pleasant environment too. Thus, readers love to sit silently and read around the pleasant sound of waves. Apart from suggesting, you can also organize a virtual book club, and there, you can discuss beach-themed books with your followers.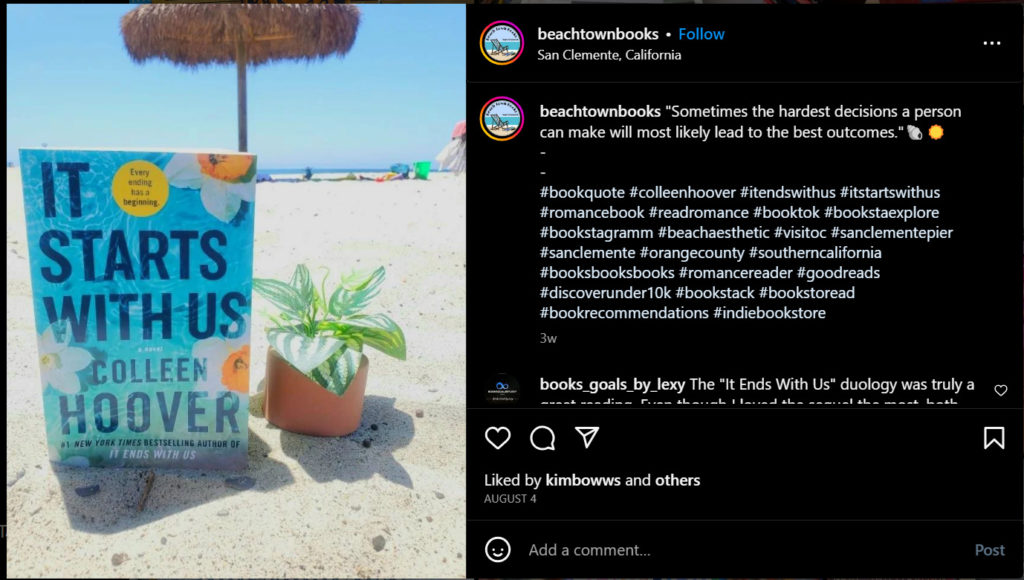 18. Ocean Facts
The ocean floor is moving! Yes, it is. You can post mind-blowing facts related to ocean or marine life. With these facts, you can add the importance of the ocean in our lives. Also, you can state wild and horrifying aquatic animals that are hidden from humans. The facts niche is always one of the most trendy World Beach Day Content Ideas, so you can go for it.
19. Beach Day Essentials
Sunscreen is a must, and your followers should carry it on a beach day. That is because sunscreen protects your skin from the harmful rays of the sun. Tan yourself, but you certainly won't like damaged skin. Therefore, you can create a list of all the beach day essentials for your followers. You can elaborate on some essentials, including sunglasses, mats, flats, a hat, or a good book.
20. Beach Fashion DIY
Do you want to stand out from other creators? If that's so, then why don't you try Beach Fashion DIY? You can share a tutorial where you can explain how to customize a boring bikini into a shimmering one. That was just an example; you can hunt for more ideas. Apart from dresses, you can share interesting ideas on how to customize bags, sunglasses, or phone covers for a beach day. Lastly, you can also ask your followers to share their DIY ideas, and you can further promote them in your next tutorial.
Wrapping it Up
Now, you have 20 World Beach Day content ideas with which you can create amazing content on the special day called World Beach Day. It will show that you are a concerned influencer and you can influence your followers in the very right way on Instagram. Happy posting!
You may also like,
Top content ideas for podcasts marketing on Instagram
Best post ideas for Cryptocurrency accounts on social media
September content calendar for social media marketing
How to change TikTok username?
Creating a brand identity on Instagram