Are your sales not showing up instead of the countless efforts you do for your E-commerce website? Upselling your products, integrating social media platforms, gathering email subscribers, enhancing email campaigns, and whatnot! But are your sales not yet satisfactory? Amidst all this, did you make sure to use an ideal product image size? In this blog, we will shed more light on the best size for Shopify product images.
Product image size may not appear to be that necessary. Let us say that you go to a shop and find the store to be messed up. And then you visit another store with properly aligned clothes distributed in an arranged section. Which one will you buy as a customer?
The product images on your website will be a reflection of your services. So, a perfect image size for your product will certainly influence the visitors. Let us see in depth all the aspects related to the product image in this blog.
Ideal size for Shopify product images
Resizing is one of the important factors that make choosing an ideal product image size ideal. The product images will be resized based on the device used to surf the products.
Saying that there's an ideal size for Shopify product images is a bit tricky because Shopify permits different image files for products. The ideal size for you will depend on many factors, there is no one size fits all solution. Make sure the image format is right, they are optimized for their resolution, and they do not affect your page speed insights score negatively.
JPEG is the file format; you can preferably opt for your product images. Other acceptable file formats for images are GIF, TIFF, WebP, SVG, etc. The type of file format you choose will depend on the customer's browser. Accordingly, the product images are shown in the suitable file format.
To ensure optimal results, it's recommended to upload the highest quality image you have within the 20MB or 20-megapixel limit while keeping the resolution at 72 dpi. However, it's important to note that even if the file size is below 20MB, the pixel dimensions may exceed the allowable maximum. Specifically, for product images on Shopify, there is an additional limit of 4,472 by 4,472 pixels. By adhering to these guidelines, you can maintain image clarity and detail while staying within the platform's specifications.
For square-sized product images, 2048 * 2048 pixels are considered the best. Why do we say so? It is because this size enables a high resolution to the product images. The product image size is also efficient for zooming-in capabilities. When considering the zooming-in capabilities of the product images, 800 * 800 pixels is the minimum size you should consider.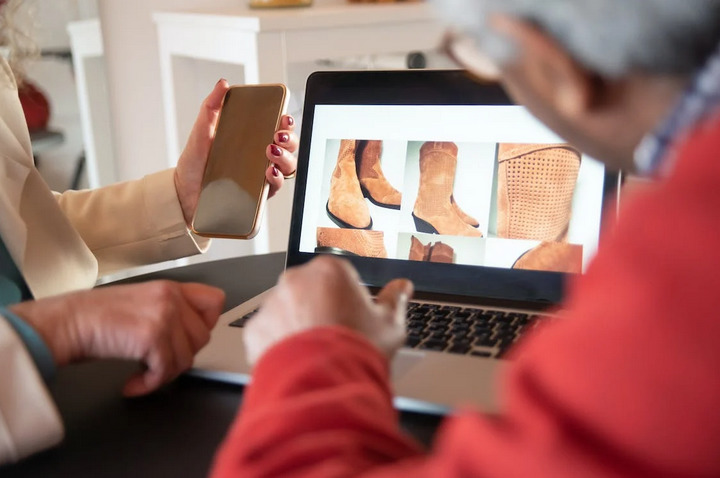 The product image size determines the website loading speed. So, you must be careful not to affect the loading speed of your website with larger image sizes. Choose a size for product images that do not affect the website's loading speed. Make sure your product images are of high resolution to give a touch of professionalism to the customers.
The aspect ratio cannot be missed when considering the ideas for your product images. Aspect ratio refers to the ratio of width to height for an image. The aspect ratio is different for different content types. 4:3, 3:2, 5:3, 5:4, etc., are some of the aspect ratios mostly used. An aspect ratio of 1:1 goes best with product image size.
Why is the Size of Product Images Important?
Image size for your products will be crucial. If you are underestimating the product image of your products, you might be affecting your website in different ways. Page load speed, mobile optimization of your website, or zooming functionality all these things will be affected by the image size you choose. Let us briefly discuss why the size of product images is so crucial.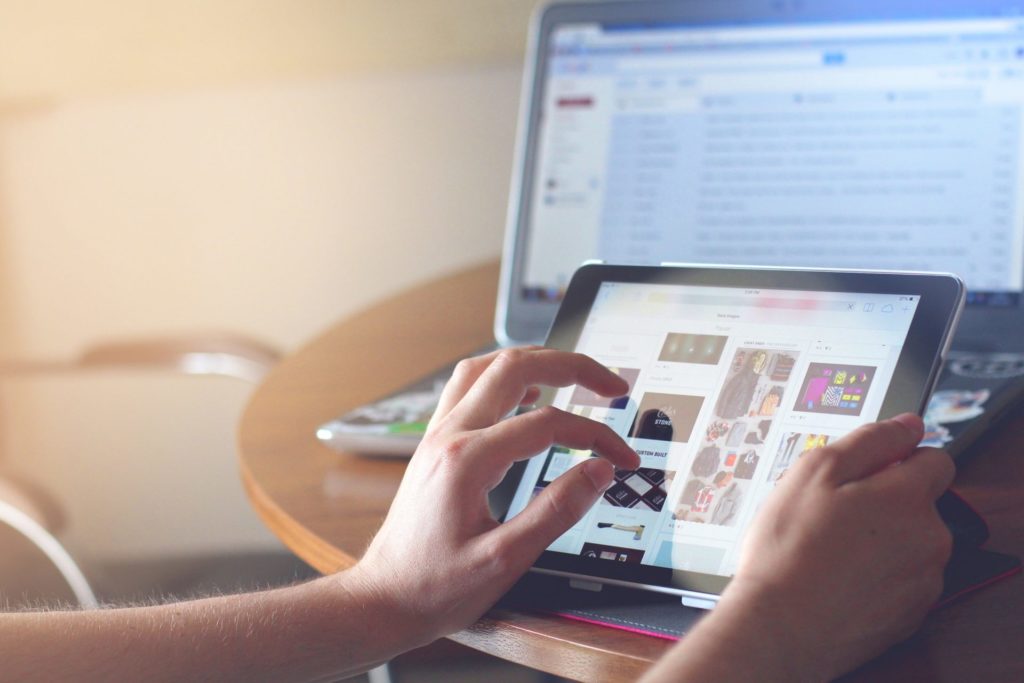 1. You Attain the User's Attention
Frankly speaking, the attention span of users has declined. Social media applications like Snapchat, TikTok, and Instagram are flooded with videos that provide information in an average of 15 to 20 seconds. So, gaining the user's attention is difficult.
So, you must already have attained the idea about what importance image sizes hold. Humans visualize product images faster than other content types, so product images are the easiest way to attract a user to your e-commerce store.
2. Improved SEO
SEO and high-quality images are related. No SEO strategy focuses solely on the size and quality of the images. Firstly, a page with an optimized image size will enhance the loading speed of your page. Optimized images do not mean only making them small in size, it means that the image is of perfect size for its resolution.
Having optimized images will ensure that they take minimum time to load and that you have a good page speed insight score! Combine the images with apt Alt tags and your images will be optimized to their best. Using this, you can step ahead of other conventional SEO strategies. SEO enhancement, as a result, will make you rank higher with respect to your competition.
3. A Better User Experience
The image size varies depending on what device you are using. A smartphone and a PC system will make a difference in the image size. If the images are enhanced so that the images can be seen without blurring or not stretching the image, it enhances the visualization of the product for users, along with the specifications. This, as a result, will aid in providing a good shopping experience with your products.
4. Increased Page Load Time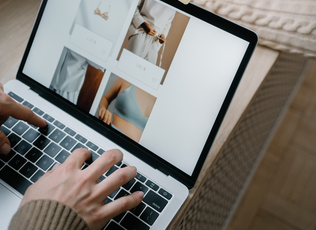 How many images you add and what quality of images are added will impact the loading speed of any web page. So if you have not well-crafted the size and quality of images you add for your products, it can adversely affect the loading speed. This in turn will affect the user experience. Will you want to stay at a shop where you have to wait for so long just to see the products?
Let us not even get to purchasing here. Experts claim that a customer will wait only for 3 seconds. Hence it becomes important to increase the load time for your website. And optimization of image size can dictate the page loading speed.
Default Themes: Are they Effective?
If you are a new brand exploring Shopify, you must learn the optimization of product images for your products. Most of the brands that start their journey with Shopify start using free themes. Some of the new brands follow themes just because they are popular. The pre-existing themes come in certain sizes for different image types.
The 1:2 ratio is the most common ratio for images. But the image size is editable. So, you must take care of sizing your images in a size range that makes the experience for your customers easy. Try not to fit into a theme while compromising the ideal image size.
Tips for Adding Shopify Product Images
Other than choosing the right size for your products, here are a few other considerations you must make for optimizing the presentation of your product to potential customers. A user spends very less time determining if he wants to stay on our website. High-quality images will add value to your website and make the user stay on your profile.
For using high-quality images, you don't have to burn yourself to get a perfect picture every time it is professionally clicked. A lot of free platforms can be used, which makes it freely available for commercial use. Some of the platforms you can use are Unsplash, Pixabay, BarnImages, etc. Or you can try Predis.ai's Free Stock Image tool.
Image files can exist in different formats, for example, PNG, JPG, SVG, GIF, etc. PNG format is more suitable for photograph saving & uploading. If you are adding infographics to your Shopify profile, PNGs are preferable. The web browser's compatibility with the file format is important for choosing a file format. If you are looking to use transparent images, they will be either PNG or WebP. But be careful as they tend to be heavier. Also, remember to have a fallback image version in a universal format like JPEG, in case the main PNG/ WebP is not rendered by the browser.
Wrapping It Up
Image size for products on Shopify will have a great influence on your sales. It enhances the user experience, improves SEO, and increases the web loading speed. Shopify has different images, but we focused on the image size of products to make your products lack any imperfection.
To conclude, the ideal size for Shopify product images is 2048 * 2048 pixels with an aspect ratio of 1:1. Along with the ideal image size, adding other vital fields like Alt Text is also essential. We hope all your doubts regarding image size for products are resolved!
Cheers to you rocking your performance with Shopify!
You may also like,
Story limit per day on Instagram.
Promoting Amazon products on Instagram.
Connect Shopify with Instagram Shopping.
Creating Shopify product videos.
Shopify marketing strategies to boost ROI.