Are you the one who always wanted to open your own Shopify store and expand your business online? Looking out for effective Shopify marketing strategies?
Now that the business is up and running, you realize the job is only half done since you still need customers to boost sales and start the money pouring in. You've probably realized that attracting traffic isn't as simple as setting up an internet store.
And if people aren't flocking to your shop just yet, you might be asking, "What now?"
To turn things around, you'll need some forethought and a robust Shopify marketing approach. In this blog, we will talk about some effective marketing strategies and tips that will help you in increasing traffic and sales to your Shopify store.
And if you're willing to put these ideas into action, the outcomes will undoubtedly be positive — more visitors and higher conversion rates.
Significance of Effective Shopify Marketing in 2023
When it comes to creating an online store, Shopify is without a doubt the greatest eCommerce platform. Great interface, ease of use, product customizability, SEO friendliness, outstanding inventory management, and compatibility with key payment gateways are just a few of the characteristics that have propelled it to the market's top spot.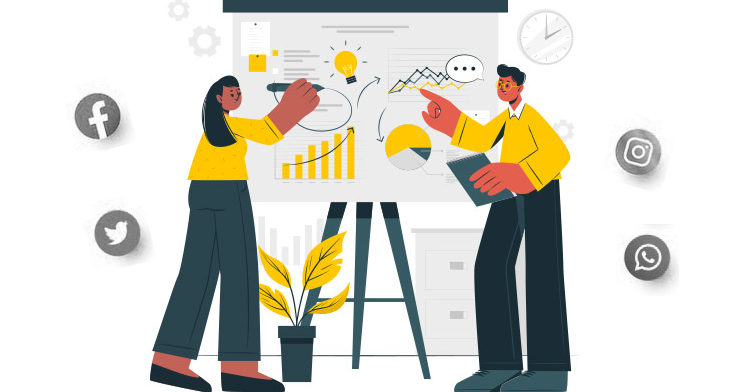 You can rely on its incredible capabilities to establish your online stores quickly, improve online sales, and develop your business. If you want to flourish in the market, you will need a well-defined Shopify marketing plan.
A great marketing plan can help you succeed with Shopify in a variety of ways –
A competent marketing strategy can assist you in successfully marketing or promoting your services in order to attract new clients or keep the confidence of existing ones.
When you have a marketing plan, you have a clear roadmap to reach your goals and put your ideas into action.
Marketing can boost your company's reach and increase its sales potential.
Finally, Shopify marketing strategies ensure that you have concrete goals for your Shopify store to assess and track.
Effective Strategies to Kick-start Your Shopify ROI
Creating a Shopify store is only the first step in the correct path. To achieve further, you must also prepare meticulously, which is where customer-driven marketing comes in. Shopify marketing techniques and ideas will increase the visibility of your products and services in the market, hence increasing your ROI.
To succeed with Shopify, businesses must rely only on the best Shopify marketing strategies. When you own an online business, you are certainly looking for ways to increase your e-commerce sales.
Let's go over all the Shopify marketing strategies in depth —
1. Leveraging Influencer Marketing for Wider Reach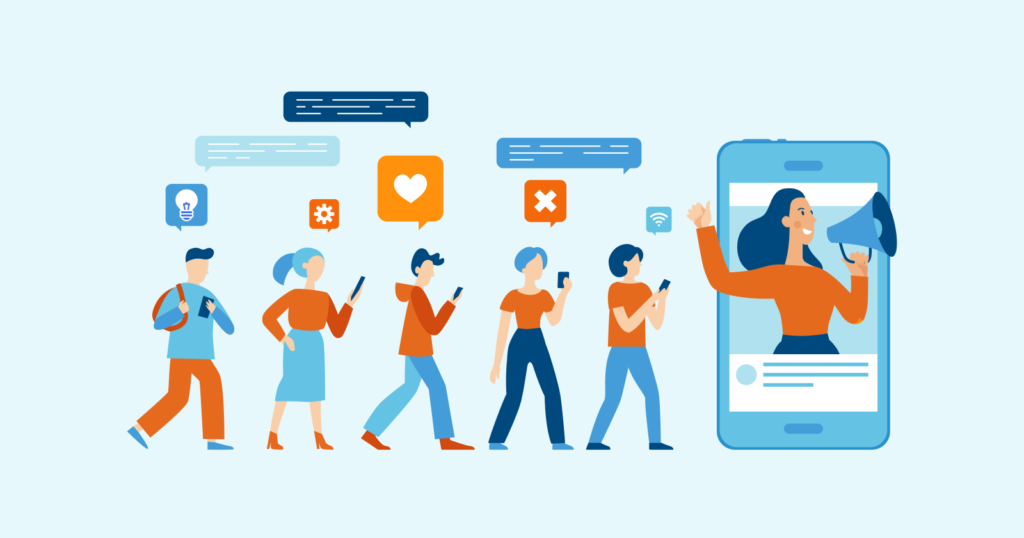 In the previous six months, 11 percent of millennials purchased something only because an influencer or a blogger suggested it.
It discusses why businesses are leveraging the strength and clout of social media influencers to promote themselves or their products to large audiences.
Influencer marketing can be a powerful technique for increasing the reach of your company on social media.
Depending on the size and demands of your company, you can engage influencers of various types —
Nano-influencers – Having 10,000 followers
Micro-influencers – Having 10,000 to 100,000 followers
Macro-influencers – Having 100,000 to 1 million followers
Mega-influencers – Having 1 million+ followers
And the key to leveraging influencers as part of your Shopify marketing plan is –
Find and follow industry influencers.
Engage them, cite them on social media, and include their names in your posts.
Contact them personally and ask if they'd be interested in promoting your company.
Make a combined effort so that both parties benefit from the transaction.
2. Transforming Customers into Brand Influencers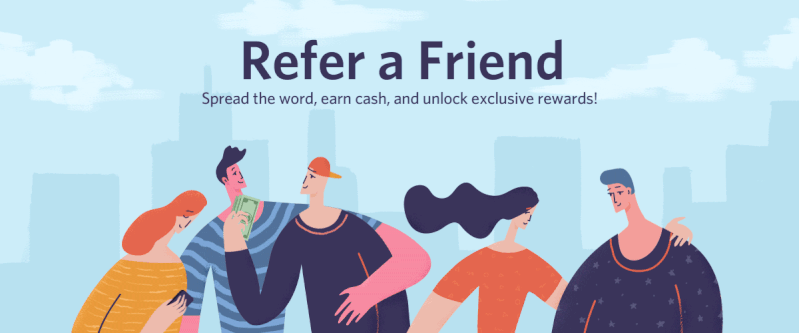 A lot of people mostly believe in the recommendation system. If any of their friends or family suggest them anything, they make it their top priority.
So, word of mouth is something you should leverage if you want more potential customers in your store.
With the help of a referral program on your Shopify store, you basically reward your customers for bringing new customers to your store.
With the help of a referral program, you can
Encourage your customers to refer their friends and family to your store.
Gain new clients without spending a lot of money
Drive more traffic that will boost sales.
Here are a few things that you must keep in mind while creating a referral program:
Make a program that is simple and easy for people to engage in.
Connect the recommendation to your audience's motivation and interest levels.
Promote the referral program using all available means.
Keep track of everything, from the number of referrals to conversions, awards, and so on.
3. Engaging Customers with Quality Content
Nothing beats content when it comes to engaging clients.
The benefits of content are evident; first, it will increase your search engine exposure and give value to readers. And when that happens, your conversion rate improves.
Furthermore, creating high-quality content for your Shopify shop items can help your marketing approach.
The idea is to generate a range of content types, such as blogs, videos, infographics, and so on, to target people at different points of the purchasing cycle.
So, if you're not sure how to attract new clients, content should be your first port of call.
Here is an effective content strategy for your Shopify store:
Make blogs your starting point, and produce entries that will pique your audience's attention. You have the option of using Shopify's default blog or adding your own blog to the store.
Make content about themes that are important to your target audience.
Make sure that all of your products or services are adequately covered with content and that you employ the appropriate keywords so that Google ranks your articles higher.
You can then break the blogs into smaller chunks of content and use them as individual posts on Social Media.
4. Enhancing Buyer Journeys with Email and Notifications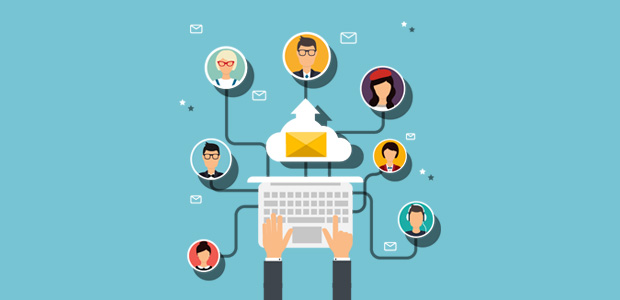 Contrary to common belief, individuals enjoy receiving promotional emails, especially when they include customer product recommendations.
This also explains why email marketing remains an effective marketing strategy.
The benefit of this type of communication channel is that it allows you to advertise items to new clients while also forging relationships with existing ones.
Even better, you can automate email messages so that they reach consumers at or after a specific time.
And, if you run a Shopify store, you may obtain a major portion of ROI by targeting customer journey touchpoints with email marketing.
5. Incorporate Live Chat In Your Shopify Store
According to 63% of consumers who utilize live chat on a website are more likely to return to that site.
This clearly demonstrates why live chat is one of the most desired communication channels by customers since it allows for real-time service.
When you implement live chat into your online business, you can stimulate contextual interaction, increasing customer happiness and decreasing customer turnover.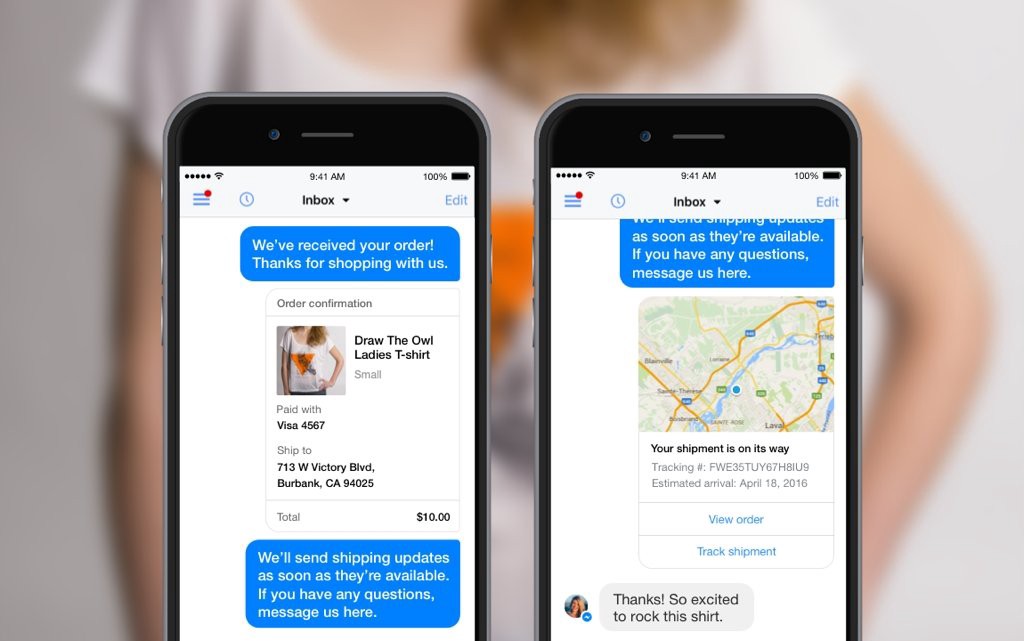 Why Should You Deploy Live Chat for Shopify Store Marketing?
Customers can communicate with a support agent via live chat with little to no wait time.
You can provide instant solutions to customer concerns in real-time, resulting in a better customer experience.
Customers can access the appropriate agent at the right moment by using an e-commerce shop with live chat.
6. Building Customer Loyalty through Reward Programs
Do you know why so many businesses have a loyalty program?
Simply because it might entice existing clients to return for further buying. It may also be one of the most effective customer retention techniques. And when you're ready to reward clients for their loyalty, they won't leave you.
So, even if your shop is new or does not have a large consumer base, start a loyalty program if you want your clients to keep returning and purchasing from you.
Loyalty programs are one of the most popular Shopify marketing strategies because:
They are quite successful in encouraging repeat purchases.
Customers choose brands that provide incentives.
7. Reengaging Lost Customers with Targeted Marketing
97 percent of your site's first-time visitors will leave without purchasing anything. So, do you want to let them go forever, or do you want to make an attempt to get them back?
Retargeting can help if you're prepared to bring back visitors who don't demonstrate any willingness to buy. And retargeting implies that you are taking steps to improve your Shopify eCommerce marketing for your store.
In order to perform retargeting campaigns, you can use:
Google Ads
Facebook Ads
LinkedIn Ads
And other retargeting ad platforms
8. Boosting Sales with Personalized Product Recommendations
Many eCommerce websites commit this error by not providing product recommendations to their customers. So, why not do something that will boost your sales?
Yes, retailers that give product suggestions outperform the competition in terms of traffic and revenue.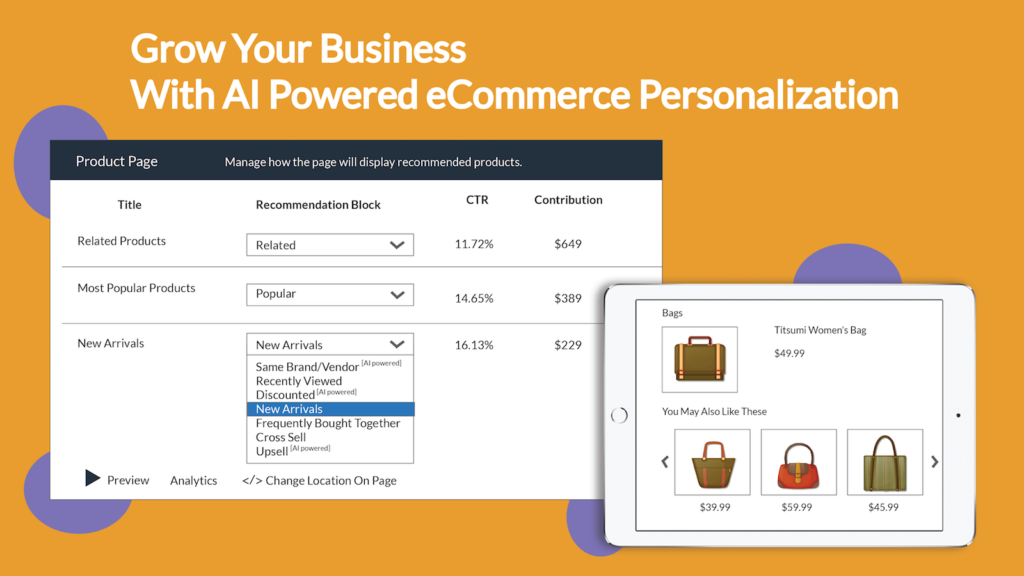 This does occur since customers typically prefer a more personalized buying experience. And some of them are more inclined to buy if they are recommended, even if it was not their original aim.
As a result, you should begin providing personalized customer experiences and product offers on your Shopify stores so that loyal or repeat customers feel valued through personalization.
As a result, a product recommendation tool should be a major component of your Shopify marketing plan in 2023, as it has the potential to increase conversions.
9. Improving Visibility and Sales with Shopify SEO
People seek information on Google. It is where prospective clients will seek your stuff. And if your items aren't visible there, or if they don't rank better on search engine result pages, sales may suffer.
And you're aware that even the finest items won't reach buyers if they aren't adequately advertised. You need something that sets your eCommerce store apart from the competition.
This is where SEO (Search Engine Optimization) for your Shopify store might come in handy.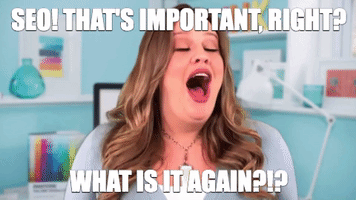 When you execute SEO for your store, you ensure that whenever potential clients type a query relating to your business, you appear at the top of the results.
In common terms, optimizing your store for search engines might be a wonderful Shopify marketing strategy for any business. Here are some effective ways to set up an SEO strategy for your Shopify store:
A solid SEO plan considers all of the important variables, such as keyword research, selecting secondary keywords and phrases, and then developing content around them.
You should also improve the blog title tags, meta descriptions, product information, and so on so that they perform better in search results.
Create keyword-driven content for your store and optimize your website structure so that search engines like Google can easily find it.
10. Reducing Cart Abandonment: Effective Strategies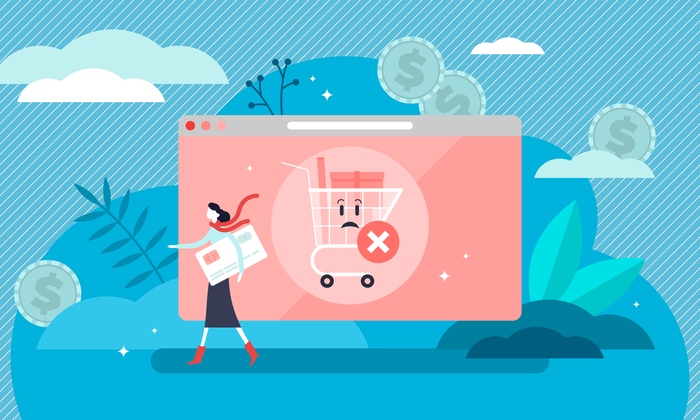 Cart abandonment costs e-commerce firms over $18 billion in sales revenue each year.
It discusses why the shopping cart abandonment rate is an important indicator for eCommerce companies to monitor. A greater percentage of abandonment suggests a bad user experience.
And if you can decrease cart abandonment, you'll see an increase in sales and income.
If you want to know about some effective tips to reduce shopping cart abandonment, read our post on Shopping Cart Abandonment: 11 Effective Ways To Reduce It
As a result, your primary focus should be on streamlining the checkout cycle in order to not only improve the consumer experience but also boost conversion.
The following are the three most common reasons for shopping cart abandonment:
Complex checkout process
Expensive shipping costs
Poor UI experience
11. Expanding Reach through Facebook Shop Integration and Effective Shopify Marketing Strategies
Did you realize that social media platforms can be used to sell items as well?
This indicates that Facebook can be more than just a marketing tool — you can use it to drive traffic and conversions. All you have to do is connect the Facebook shop feature with your Shopify store.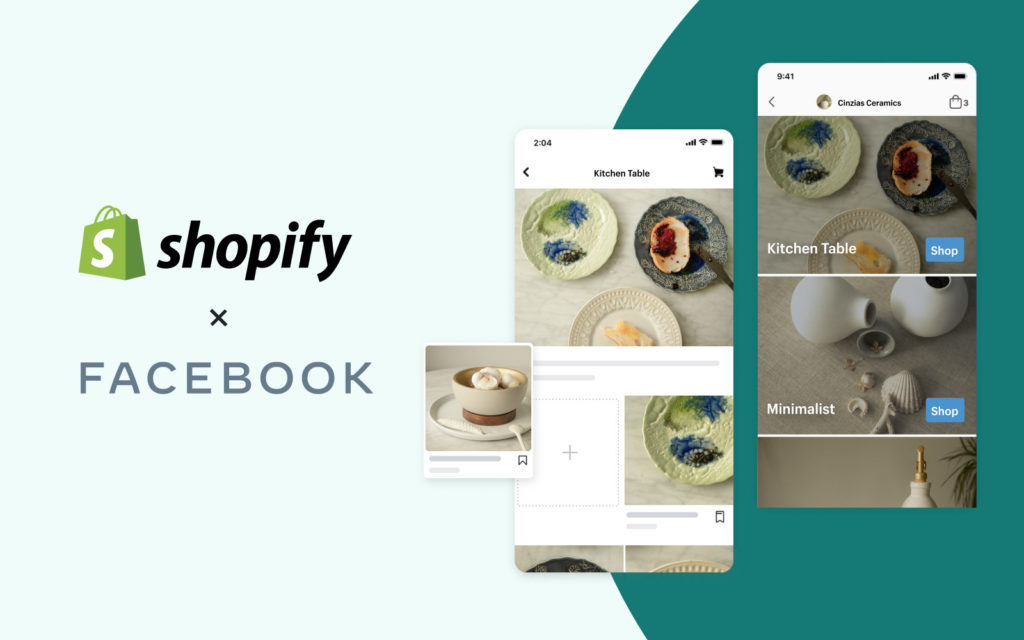 When the connection is complete, your Facebook followers will be able to shop from your store without leaving the social network or even visiting your store.
The best part is that your complete Shopify product catalog can be easily placed on Facebook to manage inventories as well. This will make your whole catalog visible on Facebook while also assisting you with inventory management.
12. Boost Your Shopify Marketing Strategies With The Power Of SMS
Do you know that SMS experiences great open rates?
But why?
Because they don't require us to check in or be online, furthermore, individuals still enjoy opening SMSes, reading about deals, and interacting with companies.
As a result, SMS marketing remains a leading communication medium for organizations today. They might easily resemble one of your best marketing strategy examples, where you don't have to push them to buy but still get the job done.
In reality, because they are short and straightforward, transactional SMSes continue to perform well in terms of conversion.
However, if you intend to use messaging in your Shopify marketing approach, you must consider the following elements —
Create the communications in such a manner that they deliver the essence in the shortest amount of time feasible.
Only deliver transactional communications that are well-timed to remain relevant to customers.
And always send SMS with the intention of eliciting a response.
13.Building Trust: Customer Reviews and Effective Shopify Marketing
People only believe when prior users leave positive reviews for a product.
If you can advertise those positive reviews and build a level of credibility and trust amongst the new customer base, then it can be beneficial in the long run as it helps in getting loyal customers.
Try to promote and publicize positive reviews on your webpage and social media. The best way to get your customers to review the products is by requesting them for genuine feedback.
Do not worry if you get any negative reviews, as it is part of the business, and try to reach out to the customer and find out what you can improve.
One can also encourage their customers to review a product by giving them a coupon or a reward for doing so. This makes the customers review more products and also keeps them loyal to the business.
14. Enhancing Visibility with Paid Ads: Effective Shopify Strategies
Most of us would love to boost our businesses without paying a single dime. But as the saying goes, "To make money, you have to spend money".
So, to get your business booming, you can invest in paid advertisements. This is a great way to connect with new customers and expand the business into new territories.
The following platforms can be great to advertise your business —
YouTube is a mammoth platform if you want to reach a vast customer base in no time. Try running ads on YouTube; it might help in attracting new customers.
You can easily buy posts on social media and attract new eyes to what you have to offer.
Google is where we all go to search for anything we want. Why not try Google Shopping Ads and get the benefit there?
15. Increasing Exposure with Podcast Sponsorship
This is the right time to sponsor podcasts and advertise your products because almost everyone these days has a favorite podcast they listen to.
Sponsoring a podcast will not only bring in new customers but also be a solid investment, as the podcast episode sponsored by you is always going to be there and will attract customers for a long time.
All you have to do is pay the podcaster for the shoutout and promotion of your brand. This is a great way to sell your product, as the podcast's loyal audience will definitely check out what the host is advertising.
You can also provide a discount code for that podcast's listeners, which will attract them even more.
Summing Up the Shopify Marketing Strategies
Growing a business and gaining consumers takes some effort and consistency. That is why, if you want to build your Shopify store, you will need an efficient Shopify marketing strategy as well as some preparation.
You can always count on our Shopify marketing strategies for 2023 to increase online conversions and sales for your Shopify business.
Follow Predis.ai on Instagram for more updates on social media!