Instagram is a social media platform that allows users to share photos and videos. The platform is owned by Facebook and has over 2 billion active users. It's a great platform for businesses and individuals to share their stories and connect with their audience. One can also sell products on Instagram even if they don't have a website.
The platform is easy to use and provides a variety of features, such as filters, hashtags, and locations. Businesses can share their product photos and videos, behind-the-scenes footage, and showcase their company culture. Individuals can share their everyday life, interests, and hobbies.
Instagram and Businesses
As a business owner, you may be wondering if you should be on Instagram. After all, isn't Instagram just for teens and millennials? Isn't it all about posting pictures of your breakfast and what you're wearing today?
Actually, Instagram can be a great tool for businesses as you can sell products without even having a website. This is very easy and just requires consistent posting and keeping the audience engaged with your posts and products.
A lot of small businesses have grown due to Instagram in recent years. We will look at the strategies to use for selling products and services on Instagram.
Instagram and Social Media Marketing
Instagram is a great platform for reaching out to potential customers. Since so many people use it every day, it's a great way to connect with your target audience. When it comes to marketing on Instagram, there are a few things you'll want to keep in mind.
First, make sure you're using high-quality photos. This will help you attract more followers and get more likes on your posts. Instagram is all about attracting users through the means of visuals so make sure your photos are appealing.
Second, take advantage of the hashtags feature. This allows you to reach out to people who are searching for specific topics. By using relevant hashtags, you can connect with people who are interested in what you have to offer.
Third, don't forget to promote your Instagram account on your other social media channels. This will help you get more followers and increase your reach.
How to sell products on Instagram without a website?
When you are selling products on Instagram without a website, there are some things that you should understand. First, understand where your customers are? Your efforts should go towards increasing your followers in your target region. There is no point in getting a follower from Spain if you are selling your product in California. A new follower is always good, but it may not turn into a customer.
Identify or decide how you want the customer to make the purchase? Your customer may contact you via a call, book an appointment, contact you through mail, maybe WhatsApp. Or simply DM you and make a purchase through the Instagram Messenger. You need to choose this action and place it in your Instagram account strategically.
Following are tips and tricks to start selling on Instagram without any website:
1. Create a Business Account
Instagram is a platform that is very friendly to businesses. Creating a business account on Instagram is simple and free. Once you have created a business account, you'll have access to powerful features like insights and promoted posts.
Having a business account on Instagram is a great way to connect with potential and current customers. It allows you to show off your products and services in a visually appealing way. Also, the insights feature can help you to better understand your audience and what they are interested in.
How to create an Instagram business account?
If you're running a business, you should have a business account on Instagram. Here's how to set one up:
Go to Instagram.com and go to Settings.
Open Accounts settings.
Then Switch Account Type.
Enter your business email address, name, and category.
Connect your business account to your Facebook Page and now you are ready!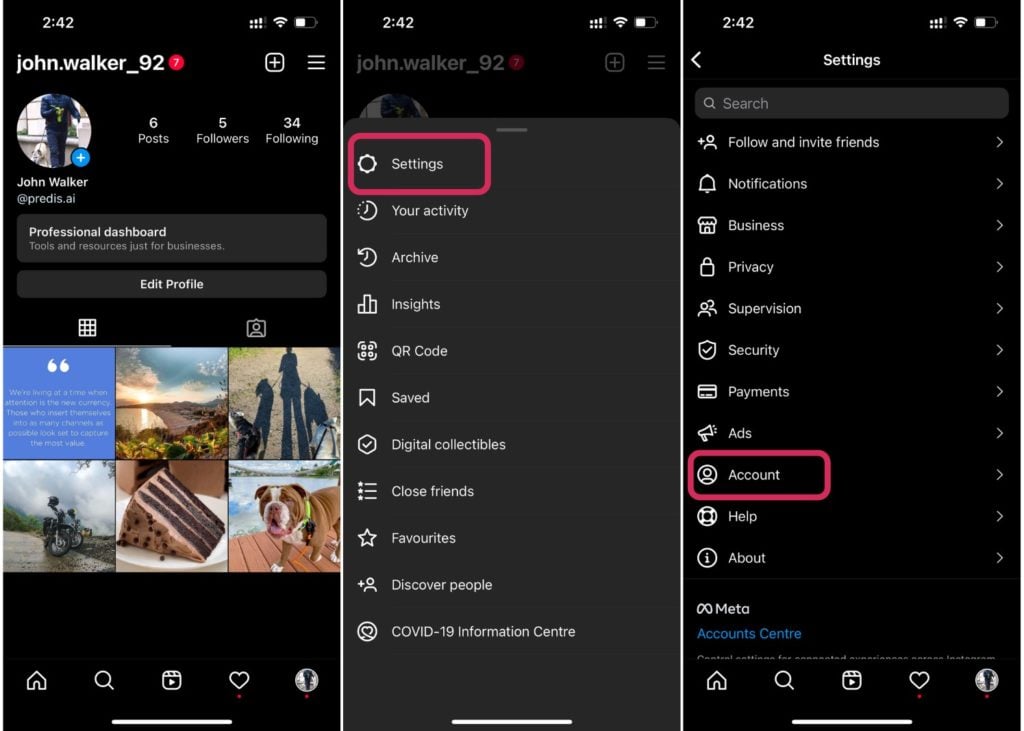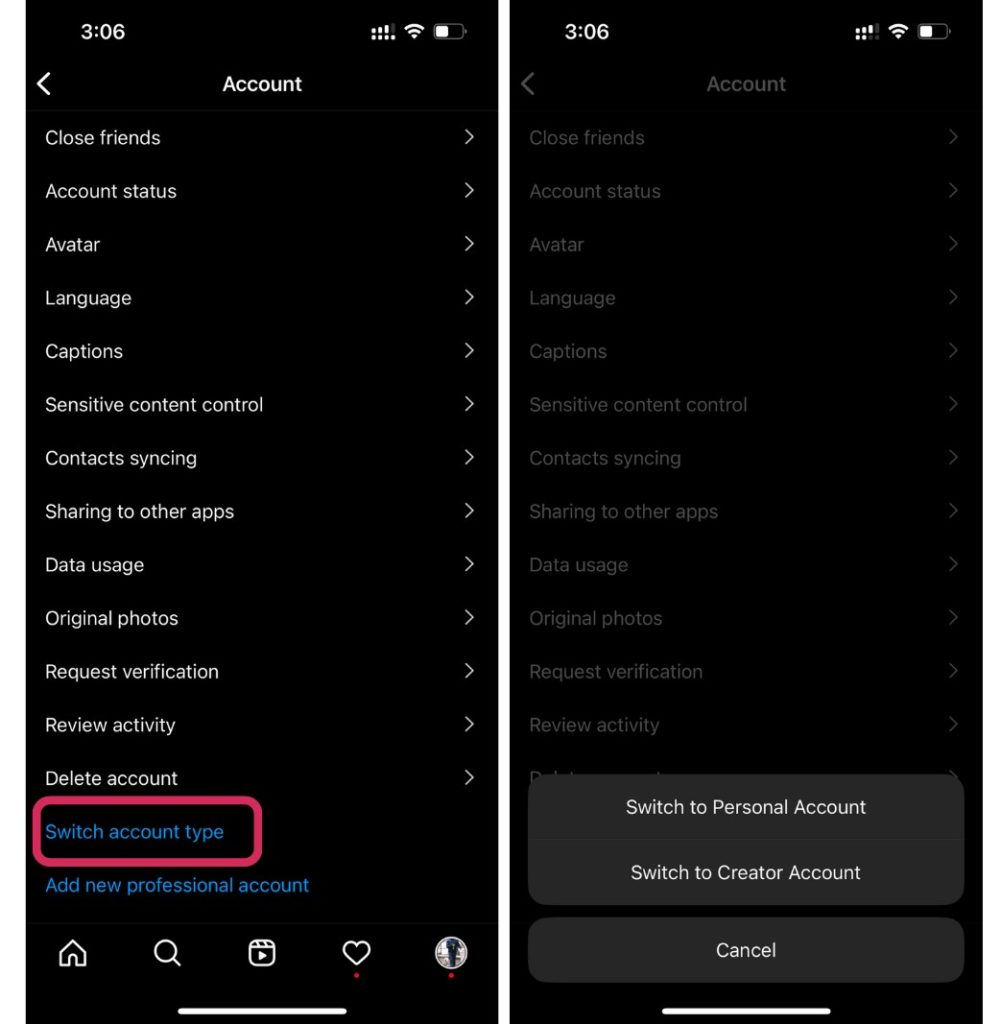 2. Set up account with a Bio
For any Instagram business account, the first thing to do is to set up a catchy bio for the Instagram handle. This will attract customers and also give them an idea of what you might be selling. You can use a creative bio to explain your business in brief. Make sure the bio isn't too long though.
If you're using it to sell products on Instagram, it's important to have a well-crafted bio that tells potential customers who you are, what you do, and why they should care.
Here are some tips for crafting an effective bio on your business Instagram account:
1. Keep it short and sweet – Your bio should be able to be read and understood in a few seconds. Get to the point without using long words or sentences. This isn't a place to write an "About Us" section. Find 1 line that can sum up your company or products and put that in the bio.
2. Use keywords. Your bio is one of the few places on Instagram where you can use keywords so make sure to use them to your advantage. Use terms that describe what you do, what you sell, and what your customers can expect from you. Some businesses try to be unique and put something fun or mysterious here and hope that the users will understand the product from the feed. But bio is the SEO part of the page so make sure to write clearly about your products even if everyone else is doing the same. You can use your creativity and showcase how unique you are in the feed.
3. Use emojis. Emojis can help break up your text and add some visual interest to your bio. Just be careful not to use too many, as they can make your bio hard to read and make a business sound less professional.
4. Tell people what you do. Your bio should make it clear what you do and what kind of business you're in. Don't be afraid to be specific – potential customers will appreciate knowing what they can expect from you.
5. Call to action. Tell people what you want them to do once they've read your bio. Do you want them to follow you on social media? Make a purchase? Be clear and specific in your call to action and add the link below accordingly.
3. Post on Feed
You should post frequently to keep your audience filled with details about your products and to show the algorithm that you are an active business. The algorithm will then display your posts to a bigger audience on the explore page. There are certain things to keep in mind while posting to sell products on Instagram-
Post pictures that are clear and appealing.
Post reels often because reels can boost your engagement much more than a normal post.
Try to film reels with good quality and matter.
Use relevant captions and hashtags.
Don't forget to add stories to keep your audience up to date with your latest products, offers, news, and events.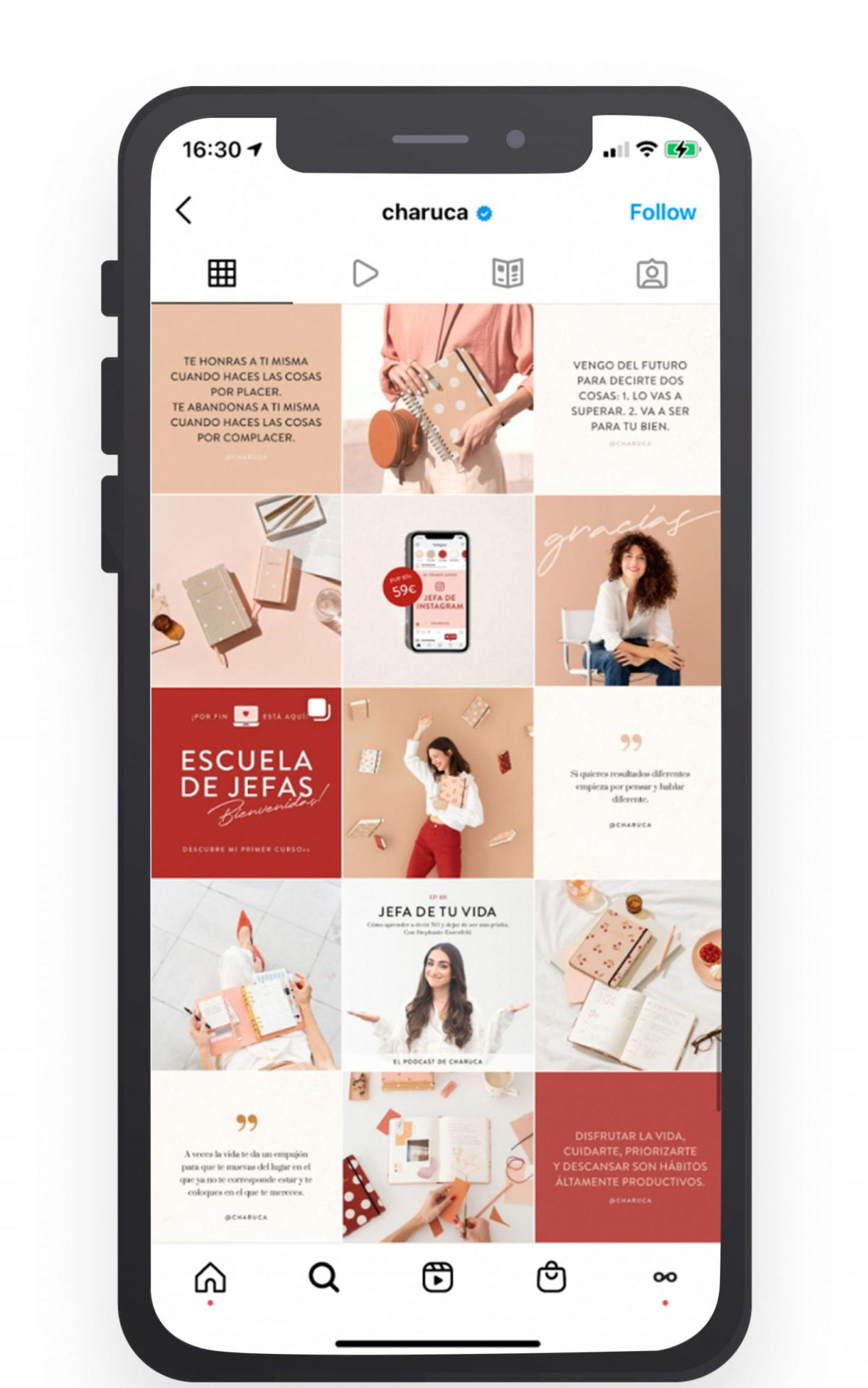 4. Create Reels
Reels are a very great way of increasing engagement on any account. They also display what your business is all about, attracting the attention of people who might be interested in buying from your account. The best way to make reels is to follow the trends. For example, using songs and audio that are trending on Instagram.
You can also follow new trends on Instagram. There are a lot of reels of trends that get viral and further many businesses and pages that use them. You can always add your unique element to the reels to make them more authentic.
Remember, Reels are all about quick, bite-sized content. So, keep your videos under 30 seconds. This way, you can hold your audience's attention and get your point across without overloading them with information. You can also share behind-the-scenes footage, product making, packaging of the orders, etc. It will help people know more about the originality, purpose, and struggles of the brand.
5. Use Creative Captions | How to sell products on Instagram without a website
The most effective way to engage with your audience is to use Instagram captions. They are a great way to add context to your photos and to make your brand more relatable. But coming up with the perfect caption can be tough. In such cases, you can always use an AI caption generator. For example, Predis.ai is a tool for post automation where you can get the creative, caption and even hashtags through AI.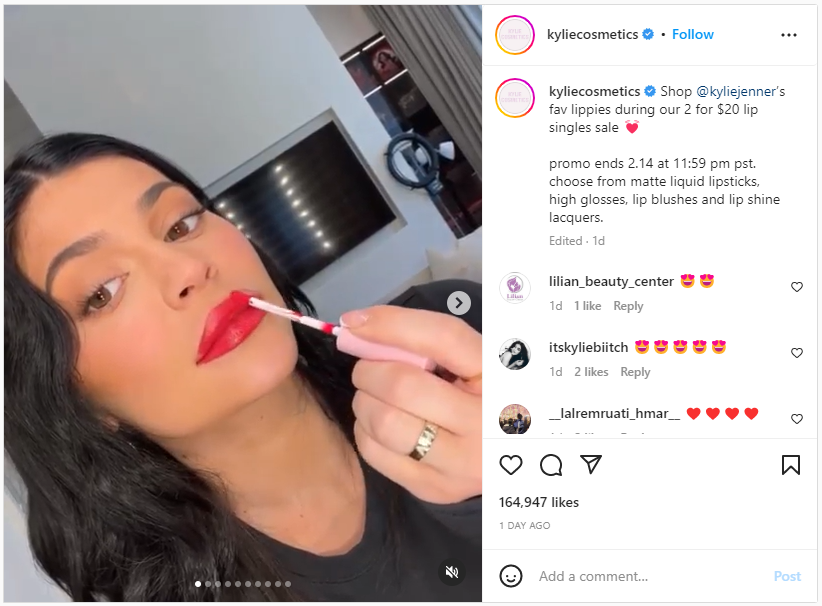 6. Play with Hashtags
There is no question that hashtags are one of the most useful tools for marketing on Instagram. By using the right hashtags, you can reach a larger audience, connect with other like-minded users, and boost your visibility.
But generating the most effective hashtags can be a tough task. Especially since using the same hashtags in all of your posts can get you shadow-banned. You have to ensure that all of your posts have different hashtags. You can use an AI tool to generate hashtags that can boost your post engagement. For example, Predis.ai has a free tool where one can generate hashtags by just the keyword or image.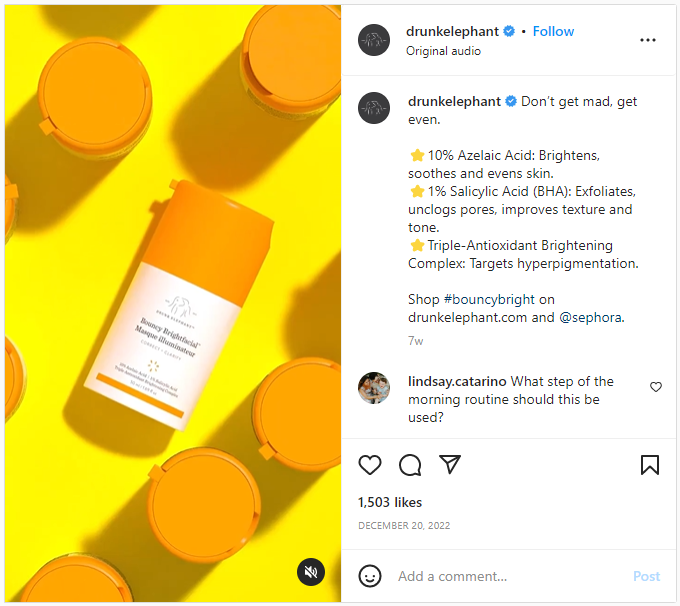 7. Be Active in Stories and in the Comment Section
Just posting a picture or reel on your feed is not enough to keep people engaged. You also have to actively post stories. You can post recent reviews on Instagram stories and show the audience that their products are worth buying.
Since Instagram is the place where you are selling your products, you have to be active to clear any doubts the customers have. You should answer the queries people post in the comments so that they know you care. It is like customer support but it's pretty easy.
8. Use Unique Ideas for business building
You can use a lot of tricks to set up a business on Instagram, but adding creativity to it is the only way to make it authentic and different from other brands. For example, top business accounts on Instagram like Drunk Elephant and Anastasia Beverly hills have come up with unique strategies that helped them get better engagement and results. You can look through the case study for these brands to get an idea of how to get more engagement and grow the brand.
Have a unique hashtag based on the company's name and caption with a keyword in it. This will add creativity to the post and the Instagram handle. Choose a unique username and turn the account into a business profile. You can also use a lot of tools that Instagram has to offer.
9. Run Instagram Ads to sell products on Instagram without a website
If you want to sell on Instagram without owning a website, then running Instagram ads would be a great way to expand your business. Instagram ads are basically campaigns that help reach a wider audience.
Instagram ads are a great way to reach new customers. You can target ads to users based on their interests and demographics. To create an Instagram ad, one has to follow simple steps as shown below –
First, choose the age group and type of audience that you are trying to catch.
Create an ad for the post that displays the gist of your business. Remember, high-quality images are the key to winning more customers.
Give the audience a reason to follow you and buy from you.
A little investment on the Instagram ads is beneficial in the start
Running these ads will help you get more sales on Instagram. Remember that a newly created account on Instagram is not immediately going to get the engagement as desired. With a little effort in posting regularly and coming up with unique content, it can take some time to get the desired results.
10. Set up Highlights
Make highlights of stories that are important so that users can check those stories later even after 24 hours are up. Most of the time, the highlights consist of various product lists that you have in sale and customer reviews. Creating highlights that show how your customers have been happy with the product is a great way to build trust with the audience and also show them the quality and uniqueness of your products.
One can also add the steps on how to order from your Instagram as there is no website. This will help the audience to reach out to you.
11. Influencer Marketing
Influencer marketing has become one of the most popular methods of marketing on Instagram. By partnering with an influencer who has a large following, brands can reach a new audience and promote their products or services in a way that feels more organic and authentic than traditional advertising. There are a few things to keep in mind when influencer marketing on Instagram: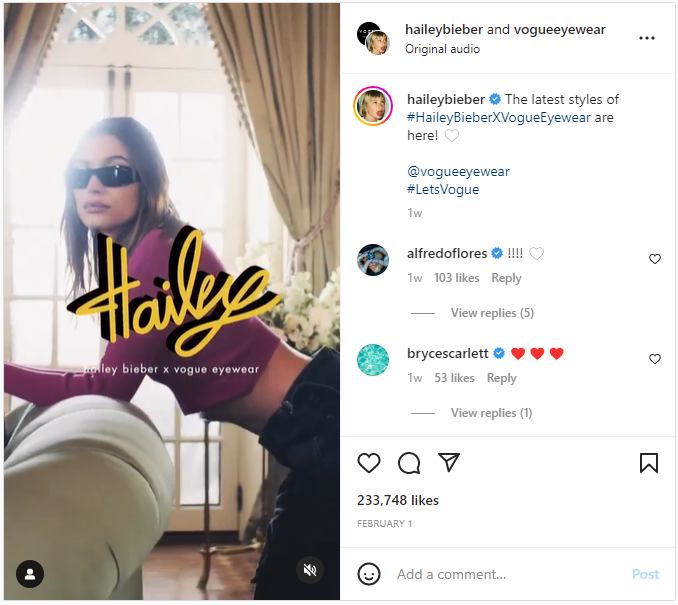 Make sure the influencer you partner with is a good fit for your brand. Their audience should overlap with your target audience, and their content should be in line with your brand identity.
Work with influencers who have a high engagement rate. This means that their followers are active and engaged with their content, and are more likely to see and pay attention to your brand's message.
Be clear about your goals for the partnership. What do you want to achieve? How will you measure success? By setting clear goals, you'll be able to more effectively assess whether or not the partnership was successful.
If you keep these things in mind, you can create a successful influencer marketing campaign on Instagram that will help you reach your business goals.
Wrapping it up
To sum it all up, the best way to sell your products on Instagram is to post consistently with unique content and high-quality photos and videos. Be as interactive as possible. This will have a positive impact on sales. Also, try to post more reels with a variety of content.
Run Instagram ads to reach a wider audience. Try to use influencer marketing to expand your reach. Also, answer various queries and FAQs that the viewers might have. Hopefully with all these strategies, you have the answer to how to sell products on Instagram without a website.