Is your Instagram not showing all your Instagram Posts? Instagram is one of the most popular social networking platforms, with millions of users worldwide, but it can be an unpleasant experience when the service fails. Their servers are generally dependable; still, there are times when they are hit with problems or malfunctions that impede specific functionality on the platform. Like many users, you can also wonder, why I can't see all my posts on Instagram.
Many Instagram users have complained that their feed does not display all their followers' photos. Even if there are no fundamental faults, Instagram's new algorithm is far too sophisticated and difficult to comprehend.
The Instagram algorithm only displays photographs that it believes you will enjoy. But, Instagram does make mistakes from time to time. In this blog, we will explain in detail why Instagram does not display all posts and the various sources of the problem. Continue reading if you're having issues with your Instagram feed not showing all posts, or if you're wondering why Instagram isn't showing all posts on your profile.
Why are only a few posts showing on Instagram?
This is one of the most current concerns affecting many users; but, the platform was before plagued by a glitch that prevented photographs and videos from loading in the newsfeed and stories for many profiles. While it may have something to do with your internet connection, the problem was reported by many users, implying it was a bug.
1. Update the Instagram app
Instagram has not addressed the concerns; but, the issue appears to have been remedied following the release of a fresh Instagram update. Certain users have confirmed that the update fixed the glitch and that Instagram appears to be operational again.
So, for the time being, the best solution is to go to the app store and update your Instagram app.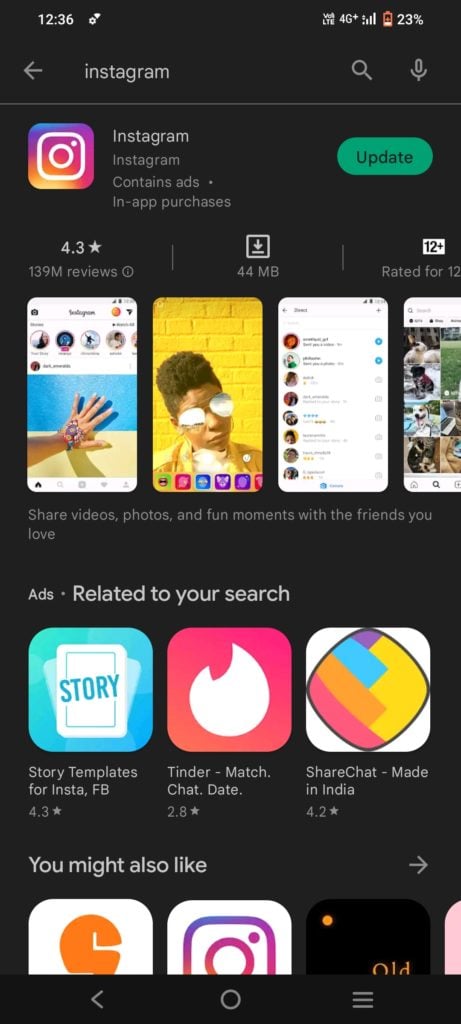 2. Check Your Internet Connection
If your internet connection goes down, you may miss many posts on your feed. In this case, your feed will not show new Instagram posts and you will only view the posts and stories that were displayed before on your feed. If you are logged in to your desktop, you can check your internet status on Windows by following the steps below.
Start > Settings > Network & Internet > Status.
Otherwise, you can use the Speed Test app, which is available for both iOS and Android, to test your internet connection.
3. Clear Cache | can't see all my posts on Instagram.
If your Instagram cache on your phone is not cleared, you will have problems with the application. You may, for example, have uploading troubles with your stories and posts.
As a result, it is always advisable to begin by deleting the Instagram cache on your phone using the procedures below.
If you're on Android, go to Settings > Apps > Instagram > Clear data.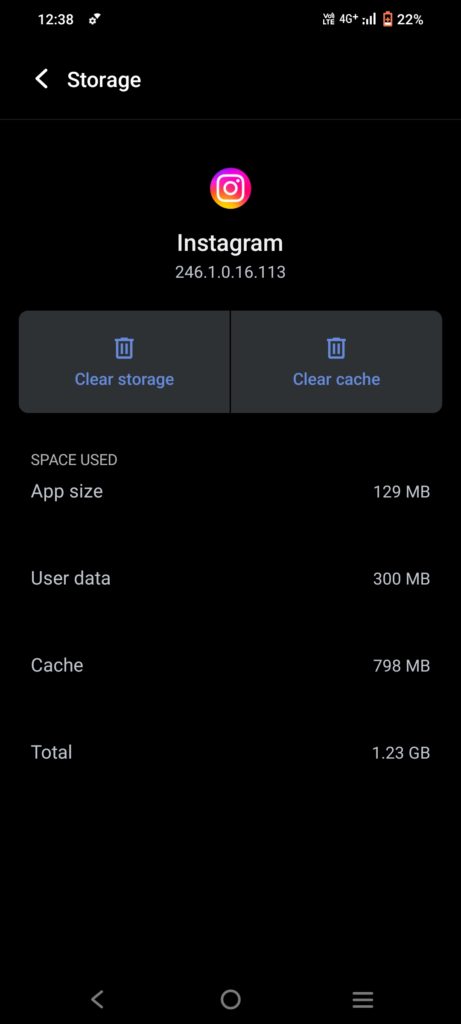 If you have an iPhone, you can delete app data by going to
Go to Settings
Open General
Tap on iPhone Storage
You will see a list of apps, Open Instagram
Tap on Offload App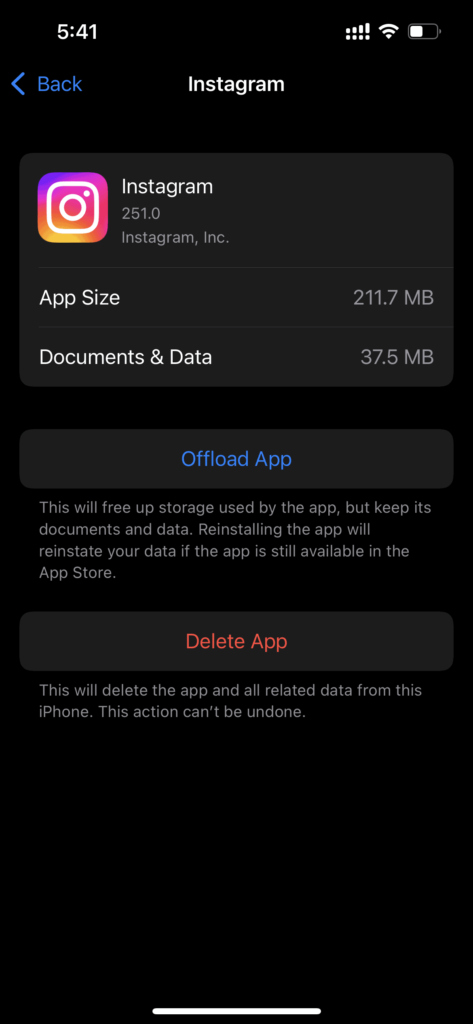 Instagram will no longer use the cache data, and all your cache-related issues will be resolved and the new Instagram posts will be updated.
4. Can't see all posts? Install the app again
If you're wondering why Instagram isn't showing recent posts, it could be because your app is out of current or there's an internet outage.
If you've tried clearing the cache and checking your internet connection but still can't see Instagram posts, you can uninstall the app and then reinstall it from the Google Play Store or Apple App Store.
This procedure is comparable to removing all app data, clearing the cache, then logging out and back in.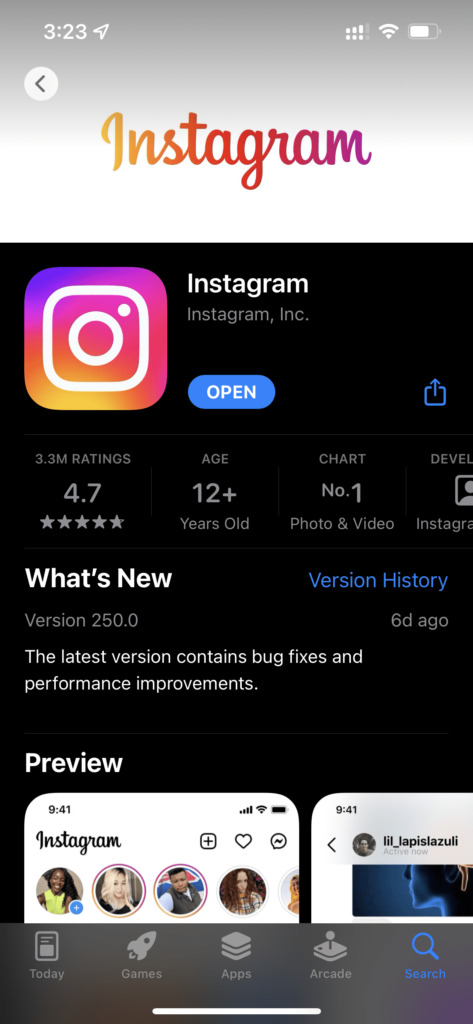 Wrapping It Up
In this article, we discussed four methods for resolving the Instagram feed not showing all Instagram post issues, which is the best alternative solution. Check for a stable internet connection or uninstall and reinstall the Instagram app to resolve the Instagram Not Showing New Posts issue. This will resolve your issue, and your Instagram feed will begin to display new posts.
Alternatively, there may be some technical issues with the Instagram App. So, in this instance, wait till Instagram's technical troubles are rectified. Following that, you will be able to see new Instagram postings.
Frequently Asked Questions
Why is Instagram displaying old posts?
This is to ensure that you don't miss a post from a follower or a suggested post. Instagram's personalized algorithm is most likely based on your follow, like, and comment history. To offer you the highest chance of seeing the post in your feed, the algorithm will "suggest" previous content to appear in your feed.
Why is my Instagram feed not updating?
Check that your device has enough space. Instagram cannot save fresh data to your phone if it is full, causing the feed to stop updating.
Instagram's cache consumes a significant amount of space. As a result, make it a habit to delete the cache on a regular basis.
What happened to all my Instagram posts?
Instagram is very likely still storing all your posts in its database.
If that's the case, you can have a zip file containing all the emailed in your inbox, which you can then save to your computer/storage device. Go to your account settings and select "download data."
Since we are here, Are you looking for something much more revolutionary which will even help you make content! Sign up for Predis.ai today!

Manage your social media channels and also improve engagement by designing interactive posts within a few clicks.