Instagram is a photo and video sharing social networking service owned by Facebook, Inc. It was created by Kevin Systrom and Mike Krieger and launched in October 2010. Instagram has become one of the most popular social networking platforms, with over 2 billion monthly active users as of 2022. The app is available in more than 25 languages and has been used by celebrities and everyday people alike to share photos and videos of their everyday lives. Although Instagram has a lot of features there might be some issues like Instagram post stuck on sending.
Instagram posts
There are some things to keep in mind when posting on Instagram. First, remember that Instagram is a public platform. Anything you post can be seen by anyone, so be mindful of what you share. Second, be aware of the platform's terms of service. Don't post anything that violates Instagram's rules, or you could get your account suspended. Finally, remember that your posts should add value to the platform. Don't just post random photos or videos; instead, share something that will interest or entertain your followers.
Here are some tips and ideas for how to make your Instagram posts stand out from the rest.
Get creative with your captions. Your caption is just as important as your photo or video, so make sure to put some thought into it. A clever or funny caption can make all the difference in whether or not your post gets noticed.
Use hashtags. Hashtags are a great way to get your post noticed by people who don't already follow you. But be careful not to use too many, or your post will look spammy.
Use filters sparingly. Too many filters can make your photos look fake and overdone. Use them sparingly, or better yet, not at all.
Post quality content. This should go without saying, but it's important to remember that quality trumps quantity when it comes to Instagram. It's better to post one amazing photo than ten mediocre ones.
By following these tips, you're sure to make your Instagram posts stand out from the rest.
Instagram post stuck on sending? Reasons and fixes:
Sometimes when you are trying to post a picture you might find the Instagram post stuck on sending. There are many reasons why this occurs. But there is always a solution to this. Go through the following reasons to know why your Instagram post is stuck on sending with fixes to the various issues.
1. Internet connectivity –
When posting something on Instagram always make sure that your internet connectivity is good. If not there are chances you might have an Instagram post stuck on sending.
Fix – Restore internet connectivity
To solve this issue turn your phone to airplane mode and switch it off after a few seconds. This will help in restoring the internet connection. If still not helping, restart your device. If you are using Wi-Fi, then check its connection. Check the router and rectify if the connection is weak.
2. Image violating Instagram policy –
If your picture is getting stuck while posting despite having good internet connectivity and an updated app, then there might be a problem with the picture you have chosen to post. Normally you can post images but they get taken down later after posting. But there are high chances that it might be violating Instagram policy and that is why it is getting stuck.
Fix – Check the image before posting
Check the image that you're trying to upload. If it does not match the Instagram guidelines, then try changing the image and uploading something that matches the Instagram guidelines. Check the Instagram community guidelines if you have a problem uploading multiple images.
3. Using outdated Instagram version –
If you are using an old version of the Instagram app, there is a high chance that you will have a problem while using the app. It can cause problems like Instagram post getting stuck while posting.
Fix – Update Instagram
To solve this simply update the Instagram app. If you are an android user update it as follows.
1. Open the Google play store.
2. Tap on the Menu icon (three horizontal lines)
3. Tap on My apps & games
4. Under 'Updates Available' , tap Update next to Instagram
5. Once the update is finished downloading, tap Open to launch the updated app.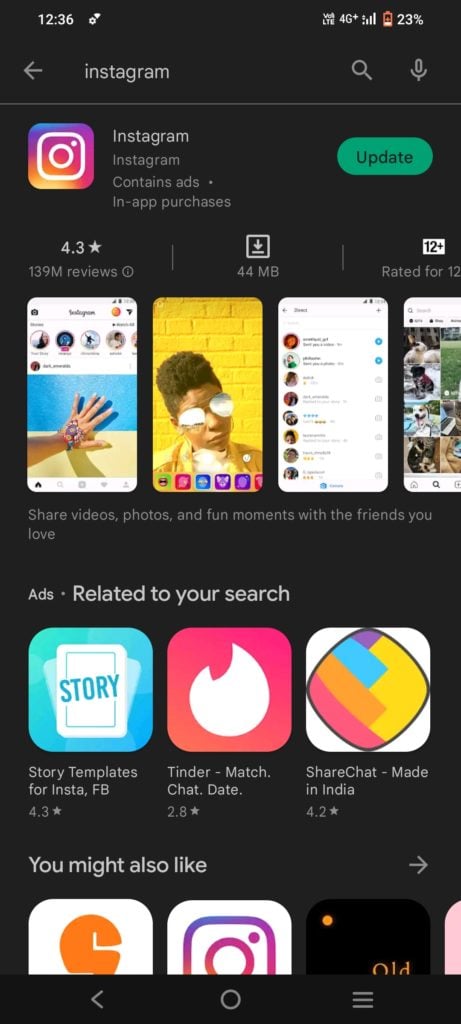 You can also simply search the Instagram app and click on the update option next to the Instagram app.
If you're using an iPhone, you can update your Instagram app by going to the App Store.
1. Open the App Store.
2. Tap the Updates tab.
3. Find the Instagram app in the list of updates, and tap the Update button next to it.
4. Once the update is finished downloading, you can open the app and start using it.
4. Having a lot of App cache in phone –
If you have a lot of app cache from the app uncleared, then it is very much possible to slow down the app. It will interfere with Instagram use and cause trouble while posting pictures. Clearing Instagram cache will clear many things, check them first.
Fix – Clear Instagram app cache
Clearing the app cache will make the app more efficient and faster. If you are using an android phone clear the app cache through these instructions.
Open the Settings app on your phone and tap 'Apps'.
Find and tap Instagram in the list of apps.
Tap 'Storage'.
Tap 'Clear Cache'.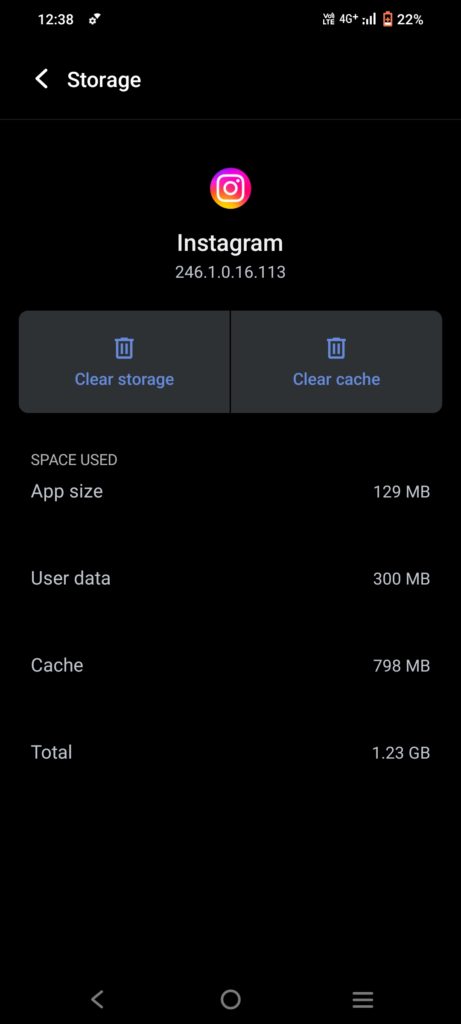 If you are iPhone user clear the app cache as follows
1. Go to Instagram app,
2. Delete app. This will clear the cache for the Instagram app. Re-download the app from the app store.
5. Instagram app glitch –
Many times there could be a problem with the Instagram app or there might be an Instagram outage. The Instagram outage is not a common issue, but you can always look for an Instagram outage online if your post isn't uploading without any reason.
If it is an Instagram problem, simply wait till it is resolved or send a complaint through the app. You can also reinstall the app to rectify any glitches.
Fix – Reinstall the app to solve Instagram post stuck on sending issue
If you have an android phone, you can follow these steps to reinstall the Instagram app:
1. Go to the Google Play Store and search for Instagram.
2. Tap on the uninstall button.
3. Once the uninstallation is complete, tap on the install button.
4. This will Install the app again.
5. Once the app is installed sign in with your Instagram username and password.
6. You are now ready to use Instagram without any issues with music option.
Steps on how to reinstall the Instagram app on an iPhone:
1. Open the App Store on your iPhone.
2. Tap the search icon in the bottom right corner of the screen.
3. Type in 'Instagram' in the search bar and tap the search icon again.
4. Find the Instagram app in the search results and tap 'uninstall'.
5. If prompted, enter your Apple ID password.
6. Once the app is uninstalled, the 'Get' option will appear.
7. Click on it to reinstall the app on your iPhone.
Fix – Force stop the Instagram app
On Android phone, to force stop Instagram,
1. Go to Settings
2. Open applications
3. Open Instagram
4. Tap on Force Stop. You'll be prompted to confirm that you want to stop the app, so tap OK.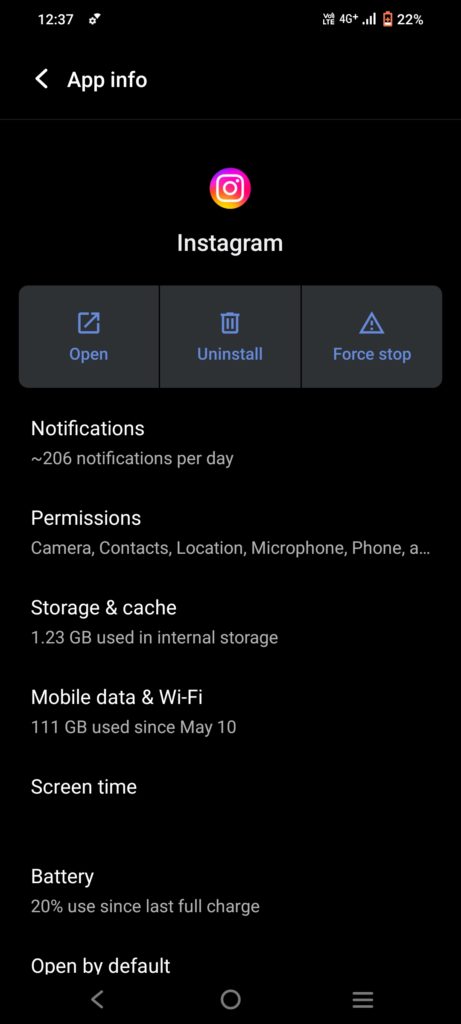 To force stop the Instagram app on an iPhone,
One way is to go to the App Store and find the 'Instagram app'. Once you have found it, tap on the 'X' to delete the app. This will cause the app to stop running.
Another way to force-stop the app is to go to your device's Settings and tap on 'General'. Then, tap on 'Background App Refresh'. You will see a list of apps that are allowed to refresh in the background. Turn off the switch next to 'Instagram' to force stop the app
6. Using data saver –
If you have a data saver on, either on your phone or the Instagram app, then it will cause trouble in using Instagram including posts not uploading. To solve this turn the data saver off on the phone.
Fix – Turn data saver off
Data saver mode can block a lot of features in the Instagram app as it might demand high data usage. Simply turn off the data saver mode on the phone and try uploading the images again. If you have a data saver mode on in the Instagram app turn it off.
1. Go to the 'Instagram settings'.
2. Click on 'Account settings'.
3. Go to 'Cellular data usage'.
4. Turn the 'Data saver off'.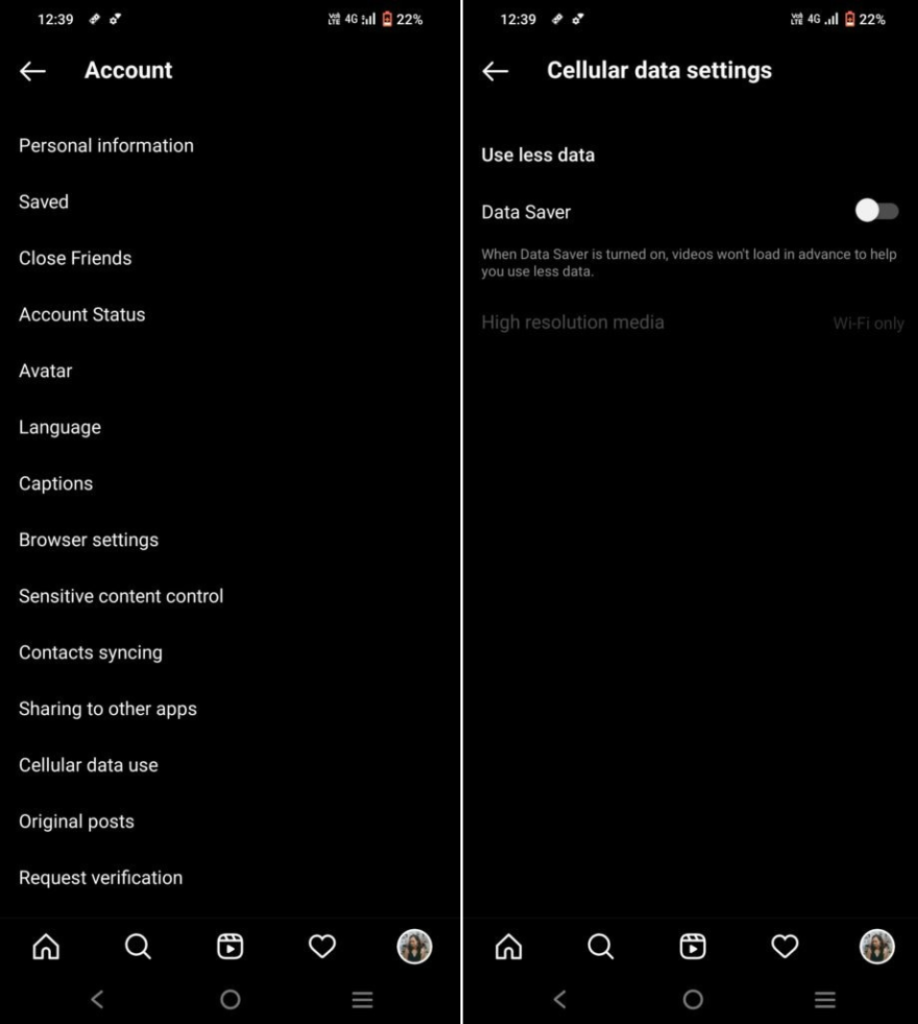 7. An issue with the phone –
This can occur when the Instagram app is slowed due to too much storage on the phone. Clear your phone storage and the Instagram functioning will get better. You can also try restarting your device or rebooting your device.
Fix – Restart the phone to solve Instagram post stuck on sending problem
For Android phones long-press the power button and select switch off or Reboot the phone. In an iPhone long-press the power button and switch off the phone and switch it back on or simply restart the phone.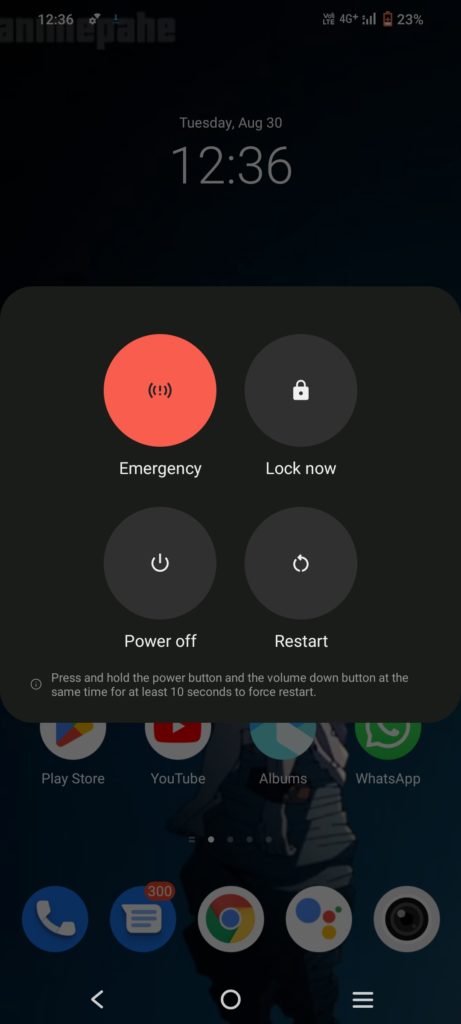 Wrapping it up
Instagram post stuck on sending is a common feature many people might face while using Instagram. If you are facing the same issue, this blog might have been useful to rectify these issues. Simply follow the solutions in this blog and your post will go from Instagram post stuck on sending, to post uploaded on Instagram!
Since we are here, Are you looking for something much more revolutionary which will even help you make content!

Sign up for Predis.ai today! Manage your social media channels and also improve engagement by designing interactive posts within a few clicks.