Looking for that fascinating old Facebook story? You've come to the right place if you want to learn how to view old stories on Facebook (even after 24 hours). We'll go over how to access the Facebook stories which you've created, whether you're using Facebook Mobile or Desktop. According to Facebook's default settings, any Facebook story you make and share is only available for 24 hours. These suggestions apply whether you're using Facebook on Android or iPhone.
Facebook may be a bit of a maze, and nothing is ever as simple as it appears. But, knowing the route makes the process faster. Again, this becomes hard when Facebook's design evolves, and you must remember the steps. A Facebook story is a user-generated, bite-sized piece of content that includes photographs, videos, or posts.
How to view your Old Facebook Stories?
It's difficult to find your previous Facebook stories. According to the default settings, stories are temporary resources that should only be seen for 24 hours. But, Facebook's Archive feature comes to your rescue!
You'll be glad to know that story archiving option is still enabled on your Facebook account by default. Follow the steps below to learn how to use Facebook's archive function to view before posted stories:
Using Mobile application:
Because of its interface, the Facebook mobile application is one of the most convenient ways to use it. You can post stories and interact with your friends using the Facebook mobile app. Here's how to use a mobile app to view old stories:
Open your profile by tapping on the profile picture on the Facebook App Home Page.
To access Profile Settings, click the three horizontal dots below your profile picture.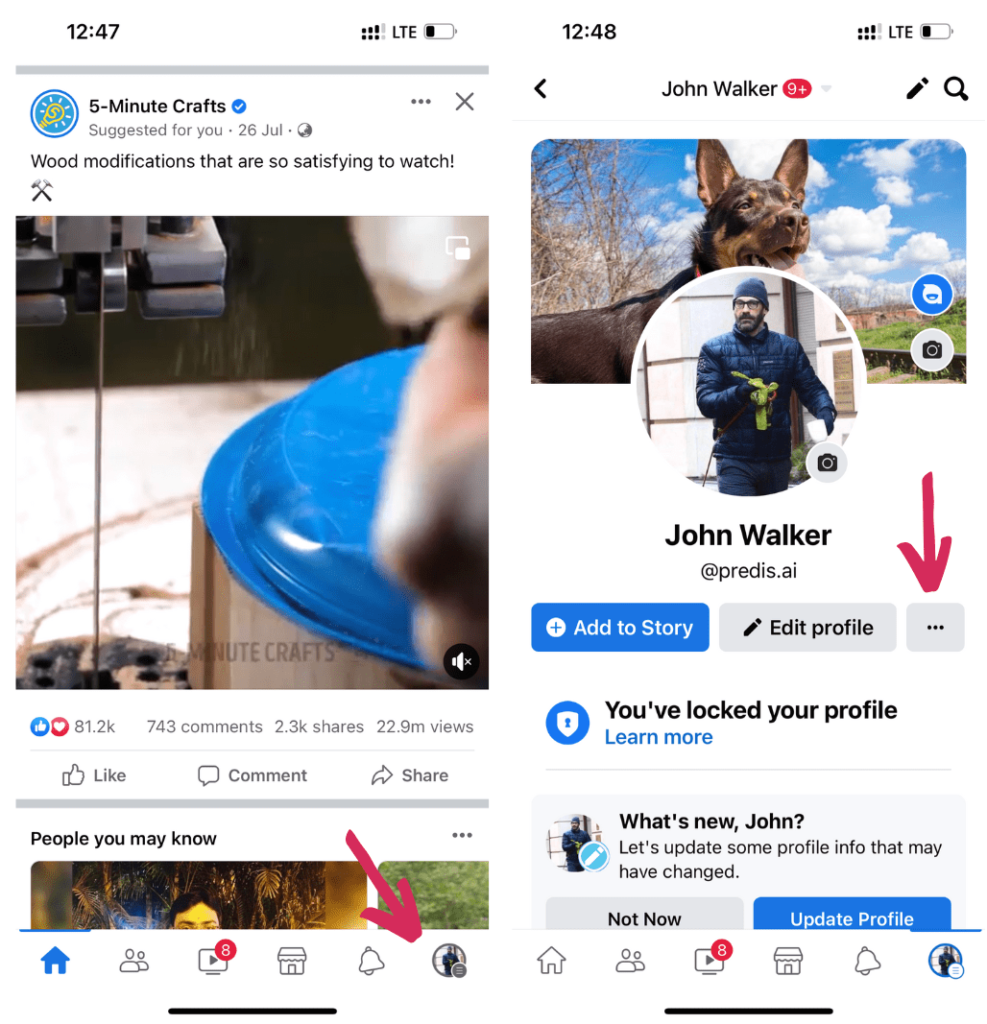 Choose "Archive" (Box icon) from the menu.
tap on the Story Archives tab.
You will be shown all your previous stories in chronological order, from newest to older.
You can access the "Story Archives" section even on the Facebook Lite App by following the same steps.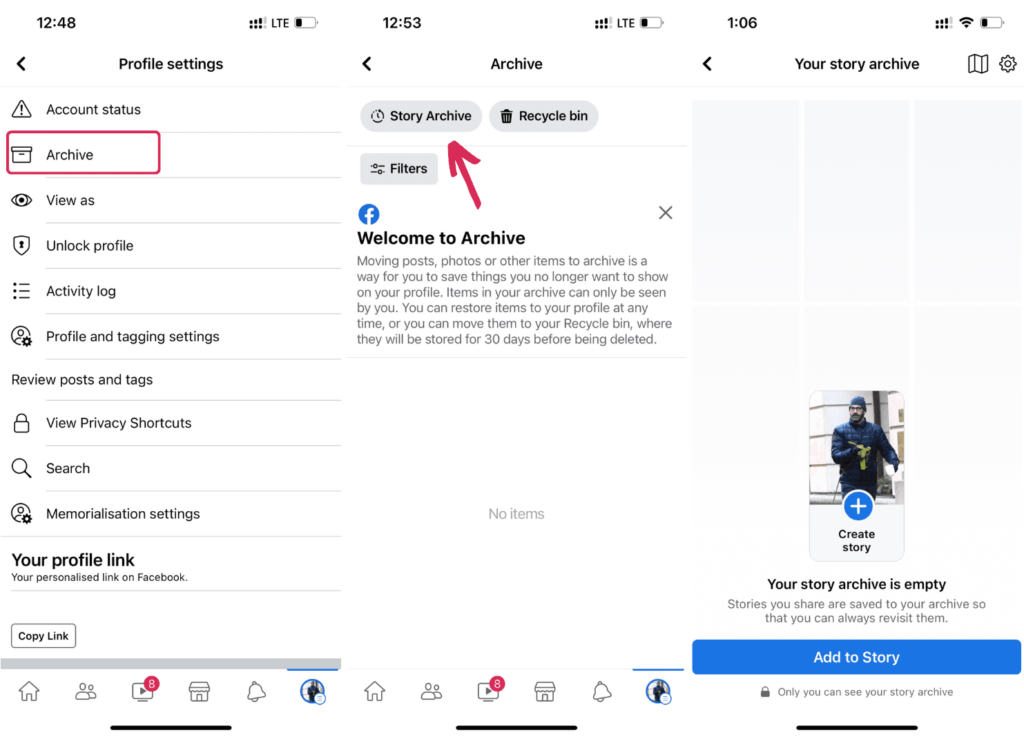 Using Desktop:
It is also possible to view old Facebook stories on a desktop; You can access your old stories from the Facebook website with the following steps:
Launch a browser on your Windows or Mac computer.
Go to Facebook's website and sign in to your account.
Tap the Profile image at the top of the screen. Look for the three-dotted icon on your Profile page ad click it.
Select the Archive option from the menu.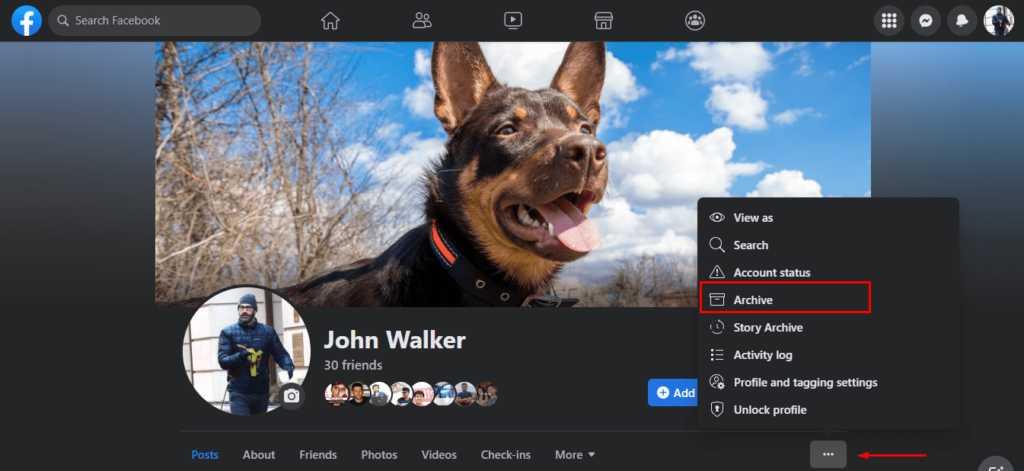 On the left pane, select Archive and then Story Archive from the drop-down menu.
You can find all the stories you've posted up to this point.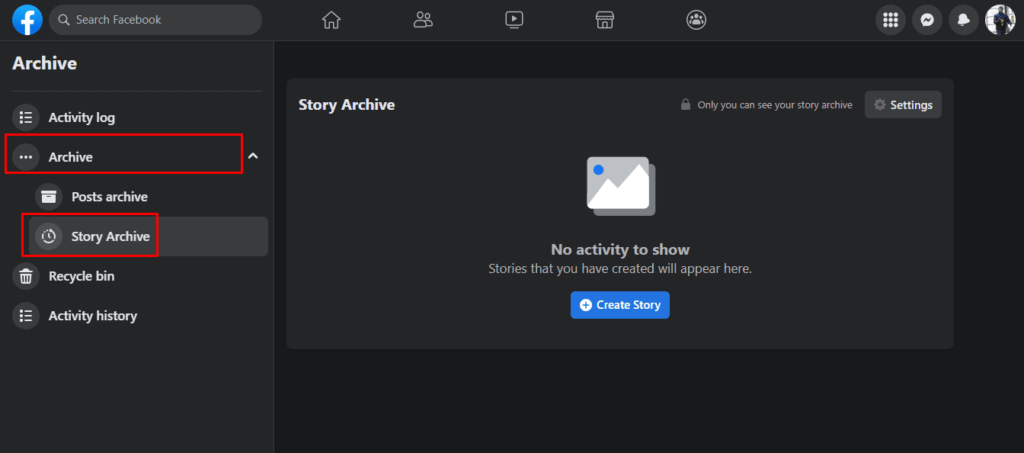 Wrapping it up
Facebook is a platform for interacting with your audience, and the story feature is one of the best aspects for sharing your life with your friends. Going through old stories can bring up a lot of memories. If you didn't know how to view old Facebook stories, you now do.
So make sure you have the "Story Archive" option enabled so you can always go back and watch those old Stories you created. And the only way to see a Friend's previous story is if the Friend has stored it on Highlights and granted access to all Friends. You can also request that he or she re-share from his or her "Story Archive," if it is enabled at their end.
Frequently Asked Questions
1. How do I locate an old Facebook post?
You may access past postings from your Facebook account's archive section.
2. Why did my Facebook story vanish?
There are a few possible explanations for why your story may have vanished from Facebook. Your story could have been removed by Facebook because it violated the site's community guidelines. Another option is that your friends have blocked your story from appearing in their News feeds.
3. Where can I find the Archive option on Facebook?
The Archive option can be found in your Facebook account's Profile Settings.
4. Is it possible to look for previous stories on Facebook?
Yes, you can search Facebook for old stories. To do so, open Facebook and go to your profile. Go to profile settings and open Archive. Select Story Archive to see old stories.
5. How can I view my story after 24 hours?
You can go to your profile settings to open Archive. Select Story Archive to see all old stories.
Since we are here, Are you looking for something much more revolutionary which will even help you make content! Sign up for Predis.ai today!

Manage your social media channels and also improve engagement by designing interactive posts within a few clicks.