Aloha sells plant-based protein products to help everyone lead a healthier life in a more environmentally friendly way. The Aloha Instagram Marketing strategy is an undeniable piece contributing to the success of Aloha among its fans.
In this case, study, let us dive into what Aloha is doing right to gain the loyalty of their fans.
About Aloha
Aloha sells plant-based protein products. They are also responsible for partnering with Kupu, Hawaii's largest non-profit. They do this to give back to the community that supports them.
The Aloha Instagram marketing has been a large part of its success, which helps them garner eyeballs.
Here are some numbers from their Instagram:

Here is a TLDR of the Aloha Instagram marketing Strategy :
Instagram bio
Instagram highlight stories
Content themes
Types of posts
Posting schedule
Hashtag analysis
Coordinated, pinned posts
Using trends to their advantage
Organizing meaningful events and posting about them
Collaboration with micro influencers
Fun, casual posts that capture your heart
Featuring recipes and how to enjoy them
Let us see how they manage these impressive numbers.
1. Instagram bio
The Aloha Instagram bio has everything written in it, telling us what they stand for.
They talk about the products they sell. The cause they stand for, and the nonprofits they stand with to achieve their goals.
It also has a link to shop Aloha products, which you can use to purchase their products.
2. Instagram highlights stories
They have put up a lot of story highlights on their Instagram, which tell any visitor about the information they may need on Aloha.
Let us explore these highlighted stories in more detail.
Highlight Stories
The New section discusses what new shenanigans Aloha is up to and what new products they are working on.
The Kona bar is a unique edition product they released. And this highlight shows us this product. Their process of coming up with the illustrations on this product and the customer reactions to receiving the Kona bar.
Press highlights talk about Aloha and its products being featured on various media platforms, including reputed ones such as Forbes. This shows they are familiar with their field and know what they do with their products.
B Corp highlight celebrates its partnership with the nonprofit and how it uses it to make people and the planet healthier and happier.
Recipes feature some of the best recipes you can make with the help of Aloha products and other healthy ingredients.
Find Us helps you locate the nearest store where Aloha products are sold. This shows that Aloha products are being widely used by people all over the USA.
F45 Workout shows us a glimpse of a workout session done in partnership with Aloha. This proves they are committed to helping people lead better, healthier lives.
The Tool Kit records how people from all walks of life incorporate Aloha and the mental and physical health tool kits daily.
WFM, or World Foods Market, shows their collaboration with the WFM stores and how people are going there to buy the Aloha products they all love and use daily to lead better lives.
Kendra Scott shows off their brand collaboration with Kendra Scott and the people using their products and incorporating them into their daily lives.
Affiliates encourage people to become Aloha affiliates and promote the Aloha products to a broader audience while earning some money for themselves too.
The move was a 30-day fitness challenge hosted by Aloha, in which Aloha gave 30 objectives, one each day throughout June.
This shows their commitment to fitness and willingness to go above and beyond to ensure people remain happy and fit.
3. Content themes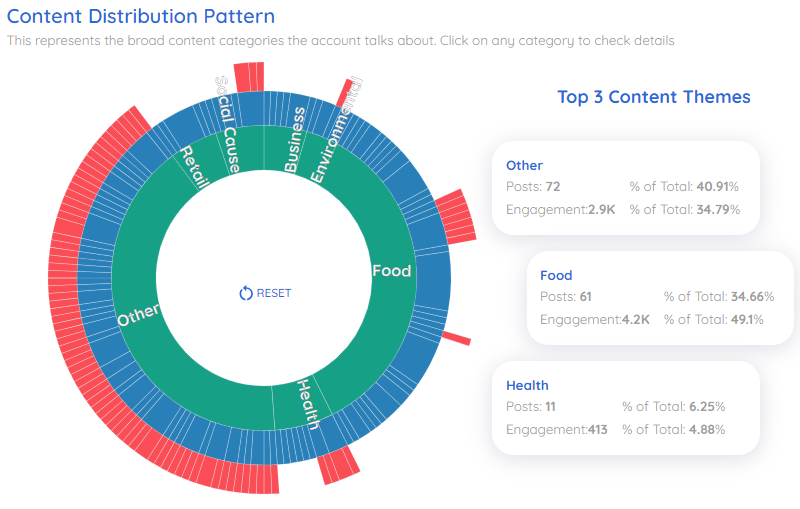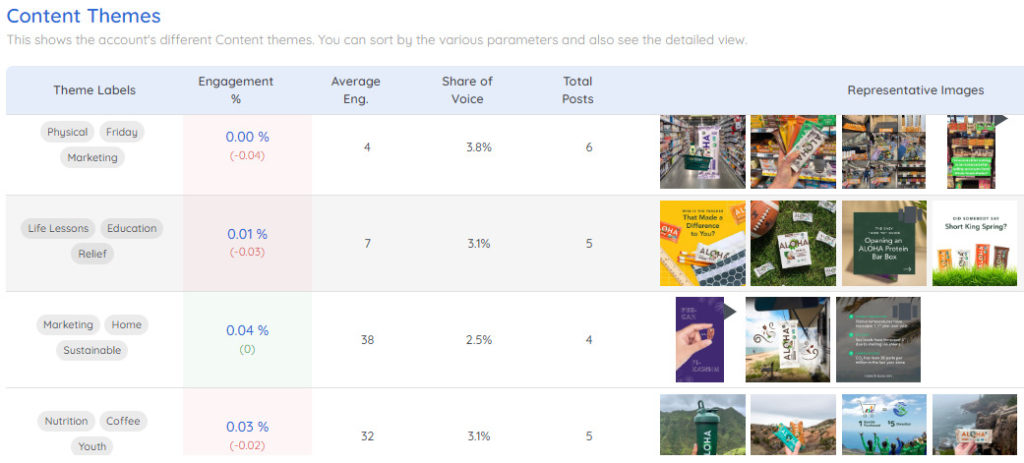 The content themes reveal that Aloha keeps it interesting by using a wide variety of content from various themes.
Some of it is around food and fashion, but most come in the other category.
These others contain subcategories such as movie, nutrition, relief, and cookie.
4. Types of posts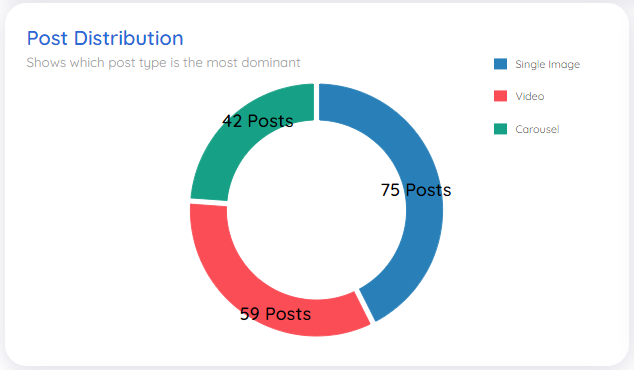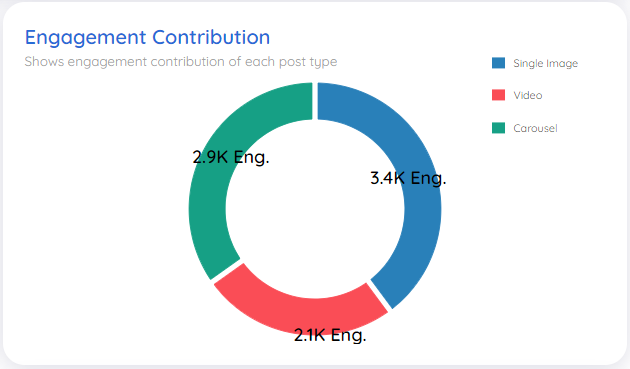 This image shows that Aloha is aware of the types of posts bringing its page more engagement and is more focused on it.
Aloha does use all kinds of posts, though, from carousels, and single images to videos and reels, which are not shown here.
5. Posting schedule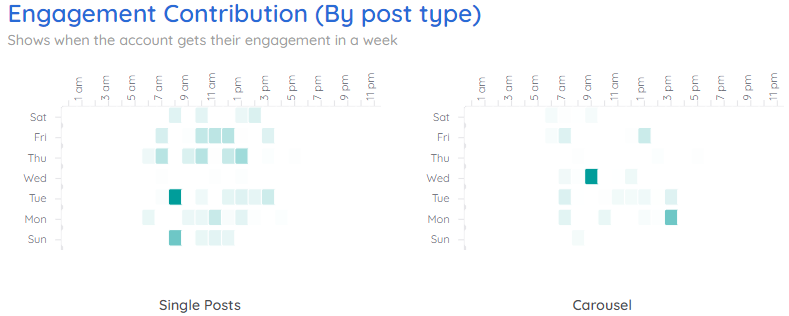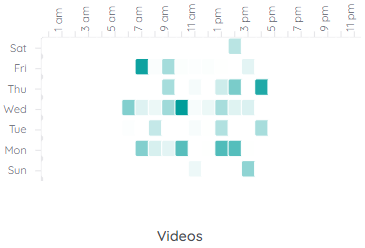 If we overlap the above and below charts, we can see that they both have a lot of darker squares in common.
It shows that Aloha knows precisely how their posts are doing when they get peak engagement and other metrics that help them smash their goals of getting more engagement.
6. Hashtag analysis
The top hashtag Aloha uses is #linkinbio, which indicates how well they put every product they advertise out there by including the link in the bio for easy access.
The #protein revolves around the fact that most of their products are proteins in different forms, so this hashtag makes a lot of sense.
#alohamoment is their branded hashtag, which they use to distinguish their products and posts from those of other brands.
It is also used to unite the community of people using Aloha products, which is quite a refreshing use of the hashtag.
#wholefoods again show what Aloha has to offer its customers and is used a lot to convey that all of Aloha's products are whole foods.
#alohaMOMent is a hashtag used to appreciate moms for using Aloha products. It is a nice twist from #alohamoment, which celebrates moms for thinking about their families.
7. Coordinated pinned posts
As soon as we open the Instagram page of Aloha, we come across pinned posts that are coordinated to seem like a single image.
This shows just how much effort Aloha is ready to put into its Instagram to make it welcoming to all.
In this post, they talk about kindness, which shows their values.
Such a welcoming image as the first Instagram post is ready to impress anyone.
8. Using trends to their advantage
As seen from this picture, they used the Barbie movie's ongoing trend at the time of writing to their advantage by making memes that promote their products.
Such promotional tactics are innovative and show that they keep researching the market and remain on top of trends to ensure they are clever while promoting their products.
9. Organizing meaningful events and posting about them
Done in collaboration with the HT40 Foundation, Aloha donated $5 from each order containing a mini protein bar to this organization during this event.
This shows their strong commitment to helping the world they operate in and how they are not afraid to make the world a better place by taking whatever small actions they can take.
Small actions and significant results are a big part of their philosophy, and they make it very apparent that you can also contribute to their efforts just by buying products from them.
10. Collaboration with micro-influencers
Krysten is a micro-influencer having around 7000~ followers.
She collaborated with Aloha to make this post, where she shops for Aloha products in her nearest store.
She and Aloha both posted this on their Instagram, which shows Krysten's fans that Aloha is something she cares about and makes it a part of her daily life.
Most other brands prioritize influencers, but Aloha is not afraid to show that it supports micro-influencers who haven't made it very big yet.
And since micro-influencers sometimes have a more dedicated audience than influencers, it works out in Aloha's favor.
The fans of Krysten know that they can rely on Aloha for their protein needs, as Krysten herself does.
11. Fun, casual posts that capture your heart
Remember the various content themes Aloha posts about on its feed?
Aloha is a brand that shares its casual side with its fans by making posts like that given above.
I mean, which other brand posts so casually about movies you can watch to get you in that summer mood?
This reveals the humane side of the brand and tells the audience that the Aloha employees are people, not just Aloha-promoting machines.
This human side of the brand is what many brands today lack. One obvious solution that Aloha does ideally is to make more such casual posts.
12. Featuring recipes and how to enjoy them
Recipes, especially those involving Aloha products, are a big way to show the use cases for Aloha products in consumers' daily lives.
Remember the recipe's story highlights?
Aloha knows that educating the audience about the uses of their products should be a priority for them, so they do their best by giving recipes for Aloha products.
This also shows their commitment to improving people's lives using Aloha products.
If they can become a part of their customers by showing how they can use the Aloha products, they are ready to go the extra mile for them.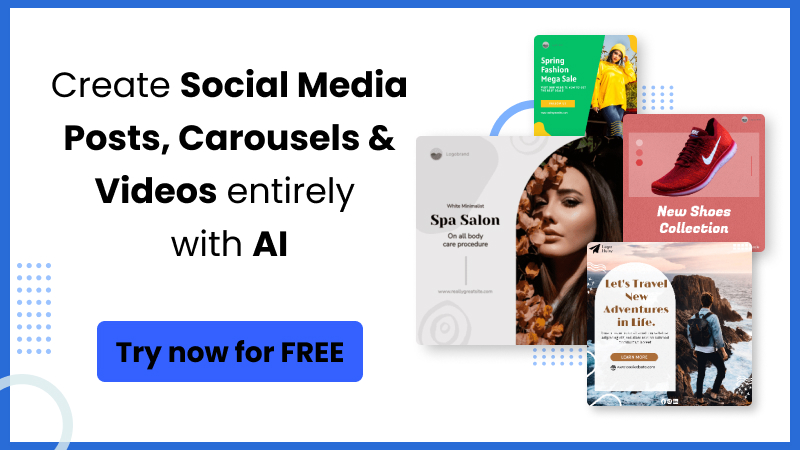 Last words
The Aloha Instagram marketing is thus so good because they try to be better than their competitors and stand out.
They use everything from micro-influencer sponsorships to trends to ensure that they remain on top of the minds of their fans.
If you also want to follow a marketing strategy that works, Aloha Instagram marketing is good to follow.
Related articles
Lacoste Instagram Marketing Strategy
Drunk Elephant Social Media Strategy
Vero Moda Instagram Marketing Strategy
Kylie Cosmetics Instagram Marketing