As pleasant as it would be for customers to arrive at your online store and make a purchase, every online retailer understands that every transaction requires a substantial amount of effort.
To begin, you must attract customers using a variety of marketing methods. Then you must persuade them to visit your online store. Then it's a matter of convincing them to add a product to their shopping cart. Finally, they must finish the checkout procedure in order for you to have made a transaction.
And at any point along the buyer journey, they may abandon the cart and fail to finish the next step, losing you a sale.
While this can and does happen at any point, merchants face a particular challenge when potential customers abandon the final step between adding products to their cart and completing the checkout process.
Shopping cart abandonment is so common that it costs e-marketers between $2 to $4 trillion every year. And, in the world of eCommerce, a high shopping cart abandonment rate equals lost sales.
Cart abandonments are becoming a concern for eCommerce marketers due to the significant economic effect. In this blog, we'll talk about shopping cart abandonment, why it happens, and how you can decrease it.
What is Shopping Cart Abandonment?
Shopping cart abandonment occurs when a potential customer adds products in his/her shopping cart and starts the check-out process for making a purchase. But due to some change of mind, quits the process before a successful checkout. The shopping cart abandonment rate is a critical indicator for eCommerce sites. It helps in monitoring since a high abandonment rate signals a bad customer experience.
The rate assists in determining the percentage of users that begin with a buying intent but do not finish the transaction for any reason. Reducing cart abandonment increases sales and profit revenue. As a result, streamlining the checkout flow should be the first priority of online shops. You can use the following formula to calculate the cart abandonment rate:
4 Most Common Reasons Behind Shopping Cart Abandonment
According to the Baynard Institute, half of all customers quit their carts when they see hidden charges such as shipping, tax, and fees. It was discovered to be the leading cause of abandoned shopping carts.
Furthermore, 28 percent of customers abandon carts because the site requires them to establish an account. Therefore, it is the second most common reason shoppers do not complete their transactions.
Your items may be exactly what your clients are seeking. Don't let little details that you're neglecting be the reason you're losing sales. Here are some of the most important shopping cart abandonment causes to be aware of –
1. Complex Checkout Process
One of the most common reasons for shopping cart abandonment is a lengthy and complicated checkout procedure. More steps impede and complicate the user's ability to complete payment. Customers want a straightforward, convenient procedure; thus, any extra steps detract from the user experience.
2. Poor UI & Website Performance
Unexpected website performance issues, such as crashes or delayed loading, result in a bad user experience. Customers often prefer quicker and more seamless purchasing experiences.
3. Unexpectedly Higher Shipping Charges
When hidden charges are added when a buyer adds an item to the basket, the customer reconsiders purchasing the item. The additional fees and taxes deter customers from completing a final purchase.
4. Product Unavailability At The Selected Location
One of the most annoying causes for online cart abandonment is discovering that the product is now out of stock. That too, for their selected location. This reflects a bad client experience because of the time they lost. However, it also reflects badly on the mechanisms in place at your company.
When a potential consumer wastes time to check out only to learn that the product is out of stock for their respective location, they are unlikely to return to your business – especially if it is their first visit.
The more consistent you are in maintaining your items in stock and knowing the pace at which you need to re-stock, the more you will be able to prevent shopping cart abandonment in your online business. Also, keep in mind that your online store should properly mark out-of-stock items so that potential buyers do not waste their time and link your business with a bad purchasing experience.
Why Shopping Cart Abandonment is a Major Problem That Retailers Must Encounter?
Shopping cart abandonment has long been a major issue for businesses, affecting many aspects of their operations. Shopping cart abandonment has a wide range of implications, from sales to conversions to income, and it affects companies on a regular basis.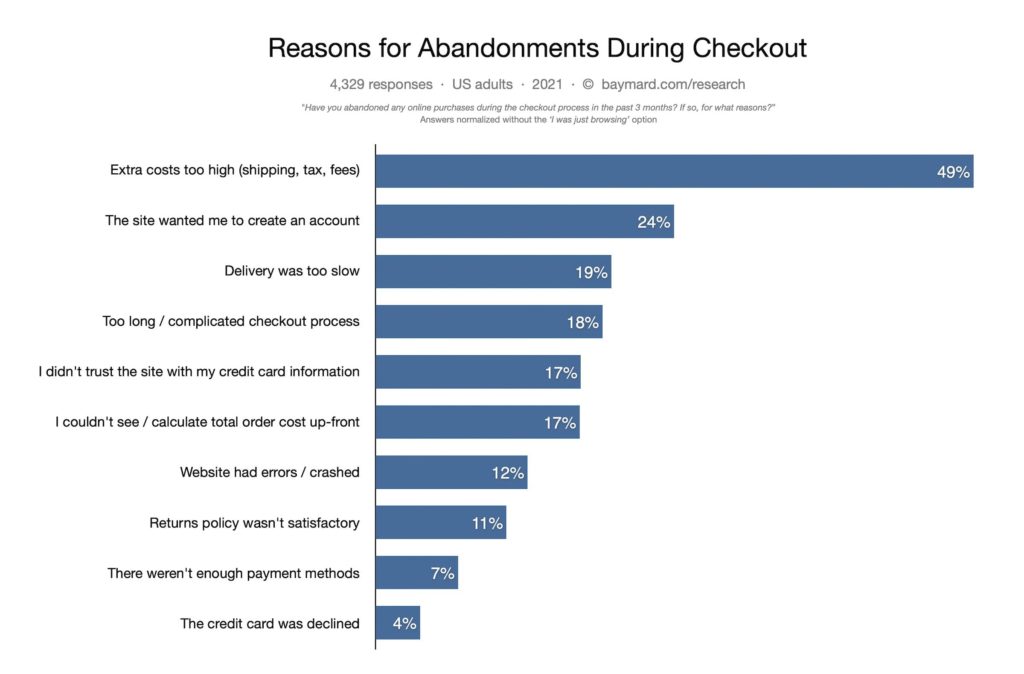 As a result, it is critical for merchants to limit the impact of cart abandonment to a minimum while maintaining a profit. Shopping cart desertion is a concern for merchants for a variety of reasons –
When shops have digital shopping cart abandonment impacts on inventory as a result of unnecessary cart loading and subsequent abandonment, genuine customers may encounter the problem of product unavailability.
Revenue loss is fairly prevalent with online shops that suffer from the negative impacts of shopping cart abandonment more frequently than they would want.
Stores that are affected by shopping cart abandonment are obliged to adjust their marketing and price tactics, resulting in a loss of capital on labor.
Cart abandonment on a frequent basis can place a load on servers, causing servers to slow down and, as a result, consumers to have a bad UX.
11 Noteworthy Ways To Reduce the Shopping Cart Abandonment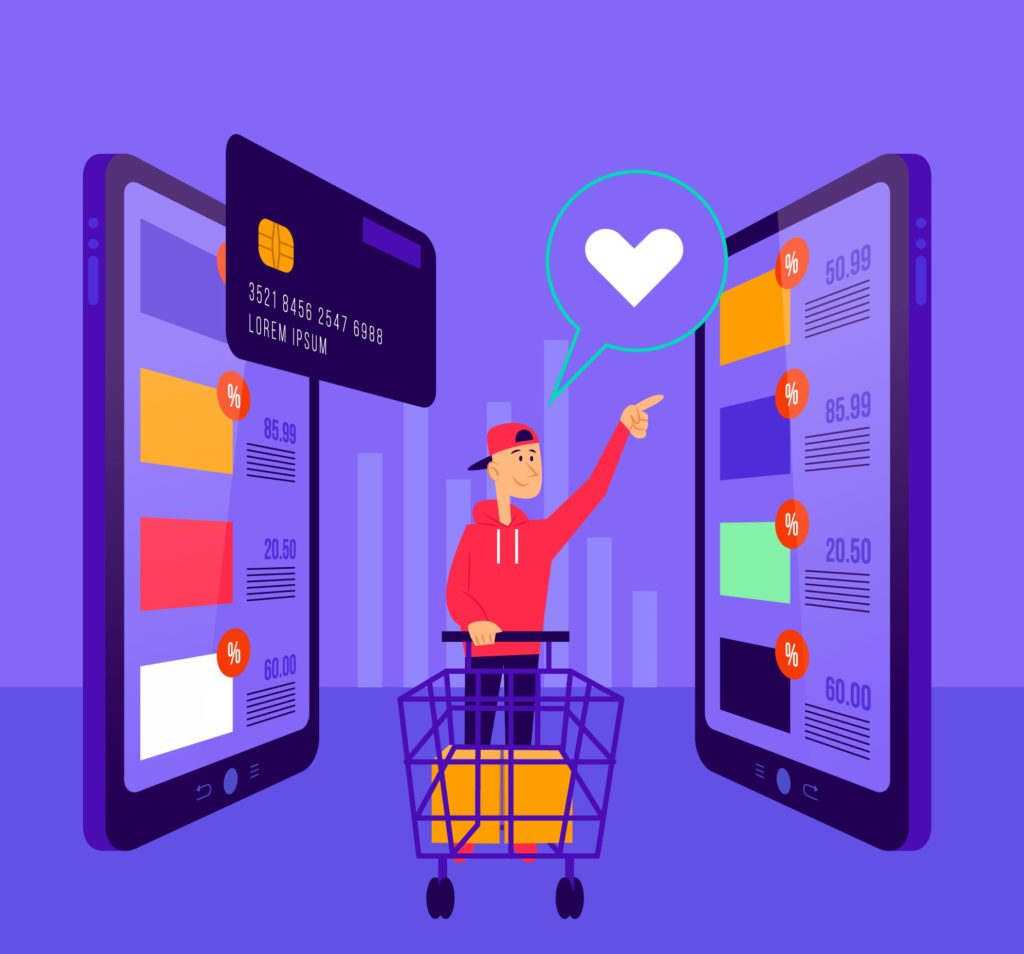 Shopping cart abandonment can occur due to a variety of factors, all of which can have a negative influence on sales income. When determining how to avoid abandoned carts, the essential elements to examine are why customers leave without purchasing and what you can do to fix it.
Let's look at some concrete steps you may take to mitigate the negative consequences of digital shopping cart abandonment.
1. Make Your Checkout Process Smoother
Reduce the payment procedure to as few stages as feasible so that it may be completed in the blink of an eye. On your checkout pages, offer a progress indicator or bar so customers can see exactly what the process looks like and how long it will take.
Pressing the "next" button repeatedly without understanding where it leads might easily result in customers giving up and putting their money elsewhere.
Consider that customers are buying on a variety of platforms, including mobile, laptop, desktop, and tablet. Make the checkout experience as seamless as possible on all devices, and ensure that the design takes into account all screen sizes and dimensions.
2. Offer Different Payment Options To Your Customers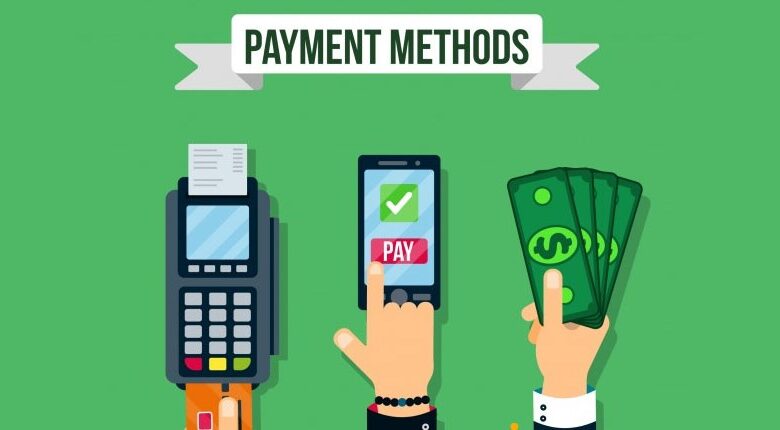 Another simple solution that might be the difference between missing out on a sale and cashing in is having various payment alternatives. Make sure you offer as many payment options as possible so that customers may select the one that works best for them at the moment. It makes everyone feel attended to, and you gain perceived credibility as a result.
To earn your clients' trust, display security badges or logos as close to transaction forms as feasible. Customers will not feel safe if they are required to enter personal information and credit card information onto a site that they believe lacks crucial trustworthy information.
3. Provide Real-Time Assistance To Your Customers
Implementing live chat may significantly increase sales. It is a good route for increasing conversion rates and maximizing ROI. It enables clients to communicate with agents in real-time and receive immediate responses, allowing them to make swift sales choices. According to 63 percent of respondents, customers are more likely to return to a website that provides live chat than one that does not.
Over reactive communication mediums, live chat is one of the most desired. As a result, adopting live chat may be a critical aspect in increasing conversion rates by giving real-time sales support.
4. Don't Force Your Customers To Subscribe
You wouldn't want to be forced to sign up for a newsletter if you were shopping at a physical store, so why force it on your online customers?
Customers will sign up to get your messages when they are ready, so keep up the good work, and they will naturally follow if they want more. Maintain the opportunity to sign up and incentivize with discounts or discount codes, but don't force it on your clients or make it mandatory.
5. Put Clear CTAs On Your Website
Make it simple for customers to traverse the path to buy. Another critical consideration is page speed. According to Fundera, if your site takes too long to load, cart abandonment might rise by 75%. Customers that do not have enough time will not wait for your pages to load, so make this a priority.
Make it clear to customers where they should click and where they will reach if they do so. Nothing is more frustrating than being inundated with messaging and buttons or becoming lost in the plethora of pages, text, and graphics that many businesses offer.
6. Enable The Automatic Cart Save Option
Customers will be dissatisfied if they spend time constructing their shopping basket only to return in a few hours to find it has expired. Make cart saving simple, or offer to save cart contents automatically.
With the different channels and devices clients use to shop nowadays, you must ensure that a cart is saved and that the same cart appears on any of the various devices the customer is using.
7. Allow Your Customers To Track Their Orders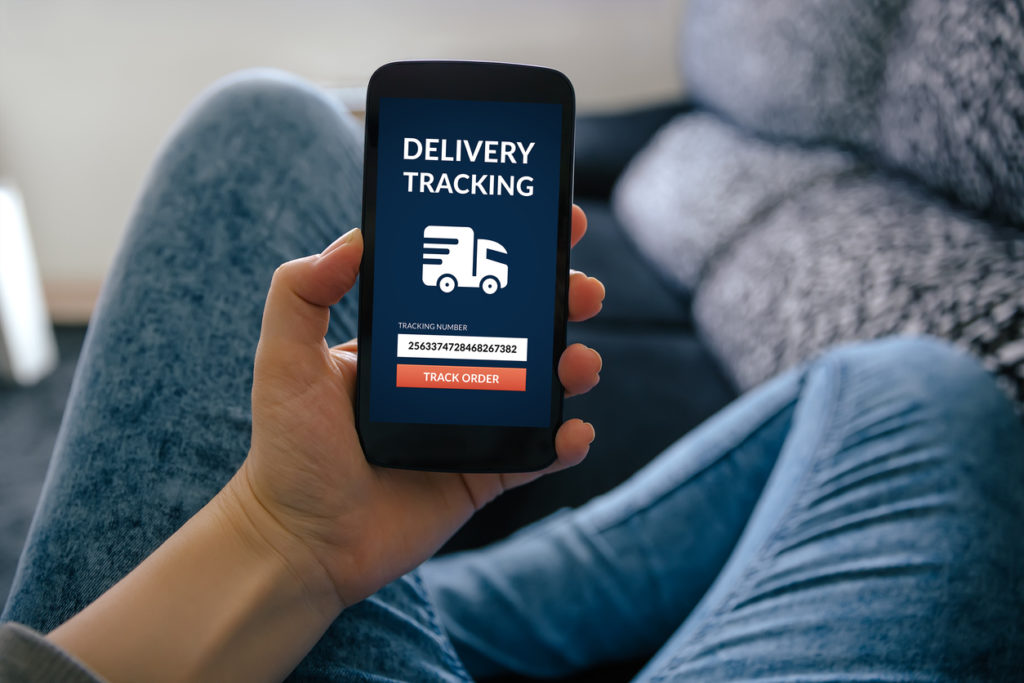 You want to demonstrate that you are a transparent company that strives to deliver orders to consumers as promptly as feasible.
Customers will not be forced to hang around and wonder where their order is if they have access to a delivery timetable and can observe the process and each step being fulfilled.
Allow clients to opt for an email or SMS notification when their order is ready, in transit, or on its way. By providing this, you are also reducing your workload of manually responding to inquiries regarding the status of your clients' orders at each stage of the process.
8. Don't Hide Your Shipping Charges
It is critical to be open and honest about any delivery fees and other expenditures. A last-minute expense that appears just before the last step of the purchasing process will irritate customers and almost certainly result in a lost transaction.
If possible, give free delivery, even if it means slightly raising product pricing. It's all in how you phrase it, and customers will feel much more comfortable making a purchase from the business that offers free delivery.
9. Provide Refund Option And Money-Back Guarantee To Your Customers
As an eCommerce company owner, the last thing you want is for your clients to be skeptical or cautious. To provide value to customers, you must investigate and execute shopping cart abandonment solutions.
You are symbolically standing with them during the buying process by offering a money-back guarantee. Although it also assures them that everything will be fine. This method can also help you enhance your store's online sales.
When your customers can't touch or see the goods in person, there's an element of risk involved. They want to know that if they make a mistake and pick something they subsequently regret it. However, they can quickly reverse the transaction at no additional cost.
10. Retarget Your Lost Customers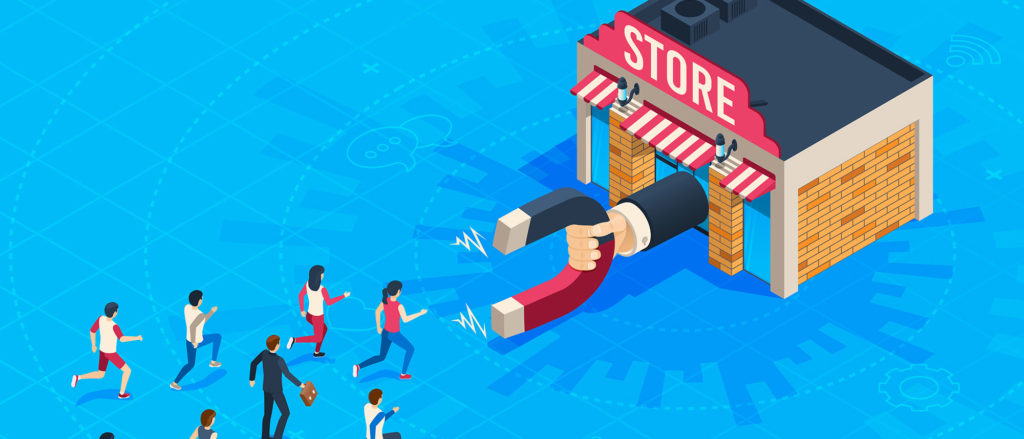 When you employ retargeting, you are bringing qualified leads back to your online business. This may have an even greater impact when the retargeting advertisements are customized.
Throw away the generic advertising and try to retarget your customers with the specific goods they were looking at or adding to their cart.
Retargeting is a narrow line between stalking and reminding your consumers about their cart. It also provides easy access to goods they previously expressed interest in. When checking out carts, the goal is to replace the possible sensation of frustration with ease.
According to a study conducted by 99firms, engaging in retargeting advertisements for clients who have abandoned their carts may increase conversion rates from 8% to a stunning 26%.
11. Reach Out To Users With Their Shopping Cart Status And Nudge Them To Buy/Offer A Small Discount
If you individually contact a customer through email to inquire about why they abandoned their basket, you may discover that their card information was invalid or that a promotional code they had was not approved.
Solving these difficulties and offering personalized shopper attention can help your brand's image. On the other hand, it can also provide you with information you can use to avoid future similar problems.
When it comes to reaching out to consumers who have abandoned their carts, an SMS reminder is another option. However, you must be careful not to overburden their inbox or appear overly needy.
So, the greatest method to minimize shopping cart abandonment is to seek:
Multiple customer interaction touchpoints
Adopt the latest technology
Deliver value to consumers.
Wrapping It Up
Whether you're prepared or not, cart abandonment is a significant obstacle. In a perfect world, every encounter with your brand would be completed. Unfortunately, this is not the case.
Therefore, you must have the correct tools at your disposal in order to stay one step ahead of your competition. It will ultimately help you in convincing your clients to finish the route to buy.
Make sure your product description is complete, up to date, and consistent across all channels. This will prevent cart abandonment during checkout.
Incorporating these effective strategies into your plan can convert reluctant browsers into decisive consumers who want to buy from you.
Follow Predis.ai on Instagram for more updates on social media!
ates, follow us on our Instagram!