Creating and editing videos is indeed a time-consuming and labor-intensive task. Fortunately, additionally, with the help of artificial intelligence, it is now possible to automate many of the tedious and time-consuming tasks associated with video editing. In today's world, given that AI is becoming increasingly useful, many people are choosing various AI platforms for daily work. Among these, one of them is Steve.ai, which is used by a large number of people online. In this blog, we will shed some light on the best Steve.ai alternatives.
If you're looking for a video editor that can help you create AI-assisted videos, look no further. In this article, we'll show you some of the best Steve.ai alternatives video tools that are available on the market.
What is Steve.ai?
Steve.ai is a powerful video creation and editing tool that allows you to create stunning videos with ease. Steve.ai can translate text into videos. With Steve.ai, you can easily add text, images, and effects to your videos to make them truly unique. Steve.ai also makes it easy to share your videos with others, so you can easily show off your latest creations.
There are a lot of ways in which one can create and edit videos through Steve.ai. Moreover, using such AI video makers, marketers, and salespeople can craft videos or edit them in any way possible. Additionally, there are multiple use cases available to tailor the desired video or modify the videos or animations in a suitable way.
Some of the features offered by Steve.ai are as follows,
Text to video generator
Educational video maker
Animated video maker
Explainer videos
There are multiple templates from which one can choose one based on the requirements.
Steve.ai Pricing:
The pricing of Steve.ai depends on the plan one chooses. There are four different plans with the following pricing:
1. Free Plan
They have a free plan with about three video downloads (with a watermark) per month in 720p video resolution. This is an excellent plan for people who want to use the services infrequently or are just trying out the website.
2. Basic Plan
With the basic plan, one can download about 5 videos (720p) for 15$ a month.
3. Starter Plan
15 video downloads (1080p) are offered in this plan which will cost about 45$ a month.
4. Pro Plan
40 videos (2k resolution) can be downloaded with this plan for about 60$ a month.
5. Enterprise Plan
With this plan you can download unlimited videos in 4k resolution, one can customize and pay accordingly.
Steve.ai Reviews
Here are some real reviews from users,
Exploring Steve.ai Alternatives
Steve.ai is not the only video generation tool, there are many worthy alternatives that you can consider, here are some of those Steve.ai alternatives:
1. Predis.ai:
If you are into social media marketing, you know how important is it to post videos and images regularly on Instagram as well as other social media handles. One thing that makes things easier is social media planner and scheduler. Think no more, because Predis.ai, a potential Steve.ai alternatives, has this covered for you. Predis.ai can create videos and copy just from a small text input about your product or service.
At the same time as editing, one can also schedule these posts with better captions and hashtags. Isn't this such a better combo? Predis.ai also has certain free features like color palette generator and free hashtag generator. One can easily use these features without any hassle since it is very user-friendly. Predis.ai is a video tool that helps you create and edit videos with ease. With its simple yet powerful features, you can quickly create and edit videos for your blog, website, or social media.
There are numerous use cases and solutions for all the E-commerce and social media folks. The best part about is there is a free plan with a reasonable number of post-generations. The pricing is also very reasonable.
With predis.ai, you just have to provide a small text input and the AI will generate,
Videos
Single Image Post creative
Carousel post creative
Captions
Hashtags
Predis.ai has competitive pricing for a complete AI tool, it will cost you $20 a month and you can generate 120 AI-generated posts. You can also try the Free plan without a credit card.
2. Promo.com:
Promo.com is another video editing website where one can create or edit any kind of video. If you're considering exploring Steve.ai alternatives, and you're looking for an easy-to-use, yet powerful video editor, look no further than promo.com. Their video editor is perfect for businesses of all sizes, from small businesses to enterprise companies.
When using promo.com, you can create professional-looking videos in minutes, even if you have no prior experience or knowledge of video editing. Here are some of the features that make promo.com an excellent video editor for businesses:
Their video editor is extremely user-friendly, with a simple drag-and-drop interface that anyone can use.
They offer a wide range of video templates, so you can create videos for any purpose, from product promotions to testimonials.
Their video editor is fully customizable, so you can add your own branding, logos, and text to your videos.
They also offer a wide range of export options, so you can share your videos on any platform, from social media to your website.
Promo.com also has other features where people can edit images and make GIFs. Their prices start at $29 per month where you can publish unlimited videos and use 36 premium clips a year.
3. Animoto:
Animoto is a video editor that enables you to create beautiful, professional-looking videos with ease. With Animoto, you can add your own photos and video clips, select a template, and then add your own music or voiceover. It's easy to create videos that look like they've been made by a professional video editor, without any of the hassle or huge expense.
Animoto's video editor is extremely user-friendly, even for those with no prior video editing experience. The editor is drag-and-drop, so you can easily add or remove photos and video clips. You can also add text, transitions, and other effects with just a few clicks. Once you've created your video, you can share it directly to social media or download it to your computer. Animoto also offers a range of premium features, such as HD downloads and longer video lengths, for a small monthly fee of $16.
4. Wevideo:
Wevideo is a user-friendly video editing software that is great for beginners and professionals alike. It has a wide range of features and is regularly updated with new ones, making it a great choice for anyone looking for a versatile video editor. However, while this website excels in video editing, it falls short in other aspects. Specifically, it offers solely video editing capabilities.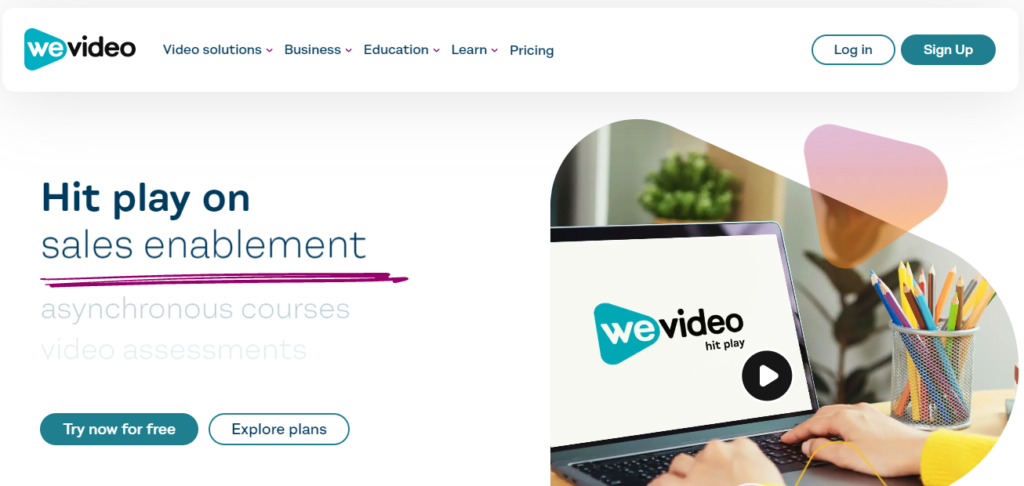 Wvideo introduces a cloud-based solution for video editing, effectively streamlining video creation, editing, and sharing. Moreover, its user-friendly interface particularly benefits video editing beginners, offering a seamless experience for crafting and distributing videos. Furthermore, Wevideo offers a variety of features. With just a few clicks, you can effortlessly incorporate text, transitions, and various effects to enhance your content. You can also use Wevideo to create stop-motion animations and time-lapse videos.
5. Pictory.ai:
Pictory.ai is a text-to-video tool that offers a unique and easy-to-use interface. It is designed to help you create and edit your videos quickly and easily, without having to be an expert in video editing. Moreover, Pictory.ai offers a wide range of features, including: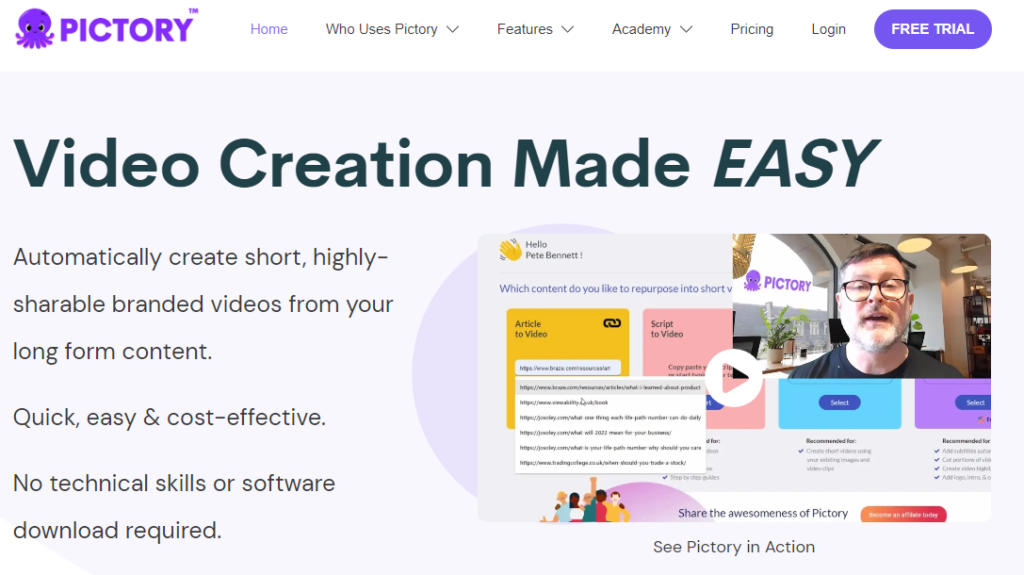 A user-friendly interface: specifically, designed to be easy to use, even for those who are not experts in video editing.
A wide range of features: offers a wide range of features, including the ability to add text, images, and audio to your videos, as well as the ability to trim and merge videos.
Support for a wide range of video formats: additionally, supports a wide range of video formats, including MP4, AVI, and MOV.
They have two plans with reasonable pricing of $19 for 30 videos per month. However, there's no free plan, just a free trial, and remarkably, no credit card is needed for membership.
6. Wave.video:
Wave.video is an easy-to-use video editor that helps you create engaging and professional-looking videos in minutes. Moreover, this tool operates online, eliminating the need for software downloads. Easily upload your video, initiate editing, and achieve impressive results hassle-free. Furthermore, they offer a free plan, and pricing varies based on the video's duration. For example, in the free plan, one can edit videos of up to 15 minutes. Their prices start at $16 a month.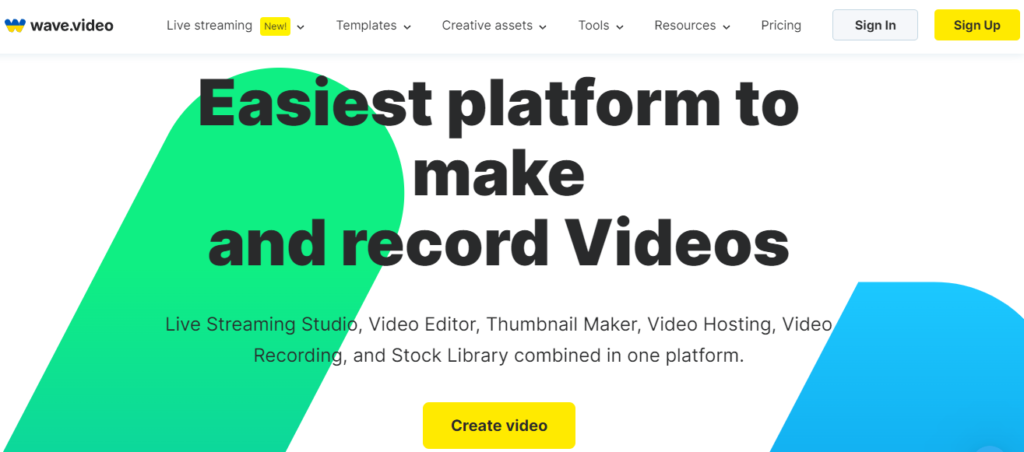 Wave.video offers a wide range of editing features that will help you create the perfect video for your needs. You can trim, cut, as well as add text, images, and music to enhance your videos. Wave.video also offers a wide range of video templates that you can use to make your videos more engaging and professional-looking.
7. Animaker:
Animaker claims to be an all-you-need app that can create high-quality, professional-looking videos and animations easily. Moreover, its user-friendly interface welcomes both novices and experts in animation or video. Notably, various paid versions offer appealing benefits, catering to different needs.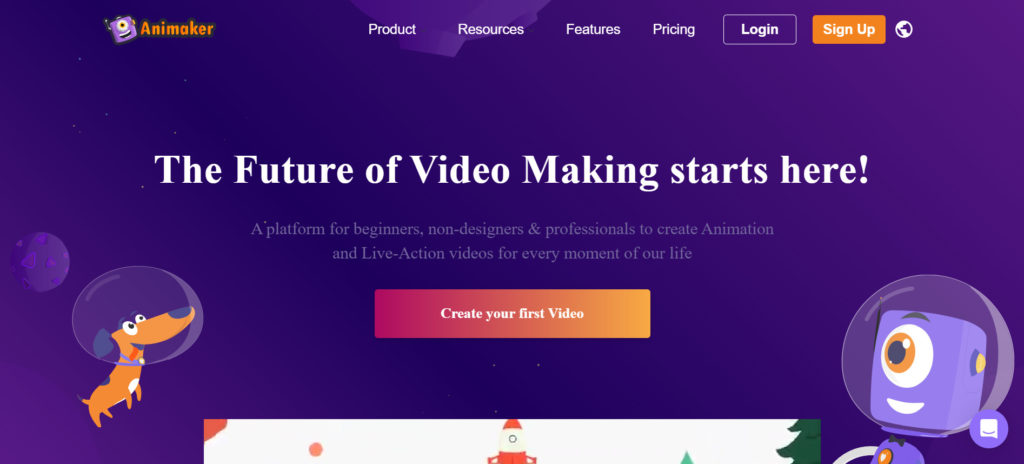 Animaker provides a Basic, a Starter, a Pro, and an Enterprise version. These paid versions have fixed prices and provide a vast range of pre-built templates and characters. It also has an extensive library of music and sound effects, and the prices are super affordable. It also comes with a custom version where the price can be set according to the requirements of the user.
Animaker Pricing: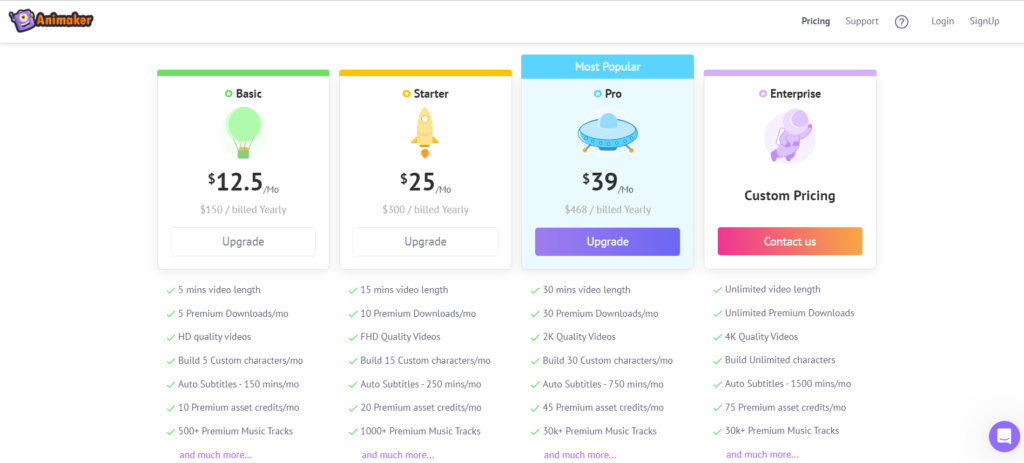 Animaker Reviews: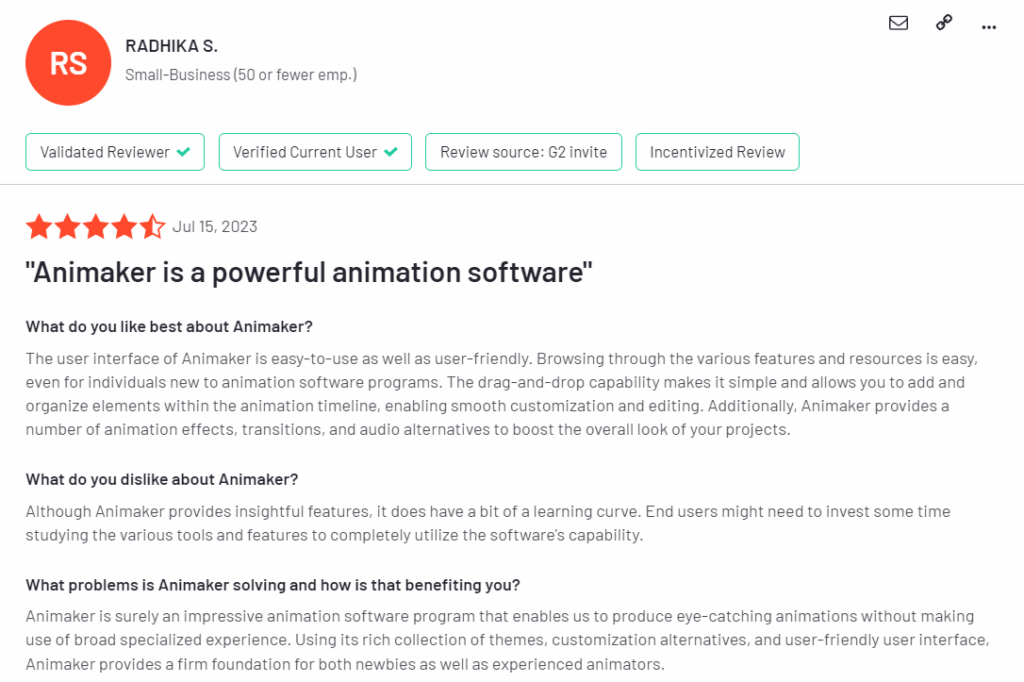 8. Vyond:
Vyond provides many services, like videos, graphics, and powerful animations. It claims to create professional-grade animated videos and is a great tool for users looking for collaborations and team projects. Vyond also has customizable characters and backgrounds, and one of the best features includes voiceover recordings and lip-syncing.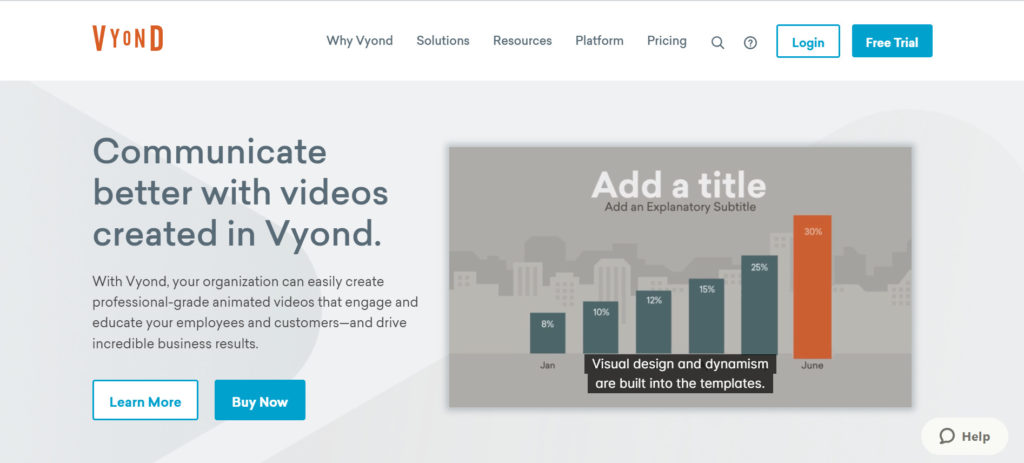 In comparison to the free trial version, the paid editions offer greater benefits. There are four paid versions, with the Premium and Professional editions being the most widely used.
Vyond Pricing: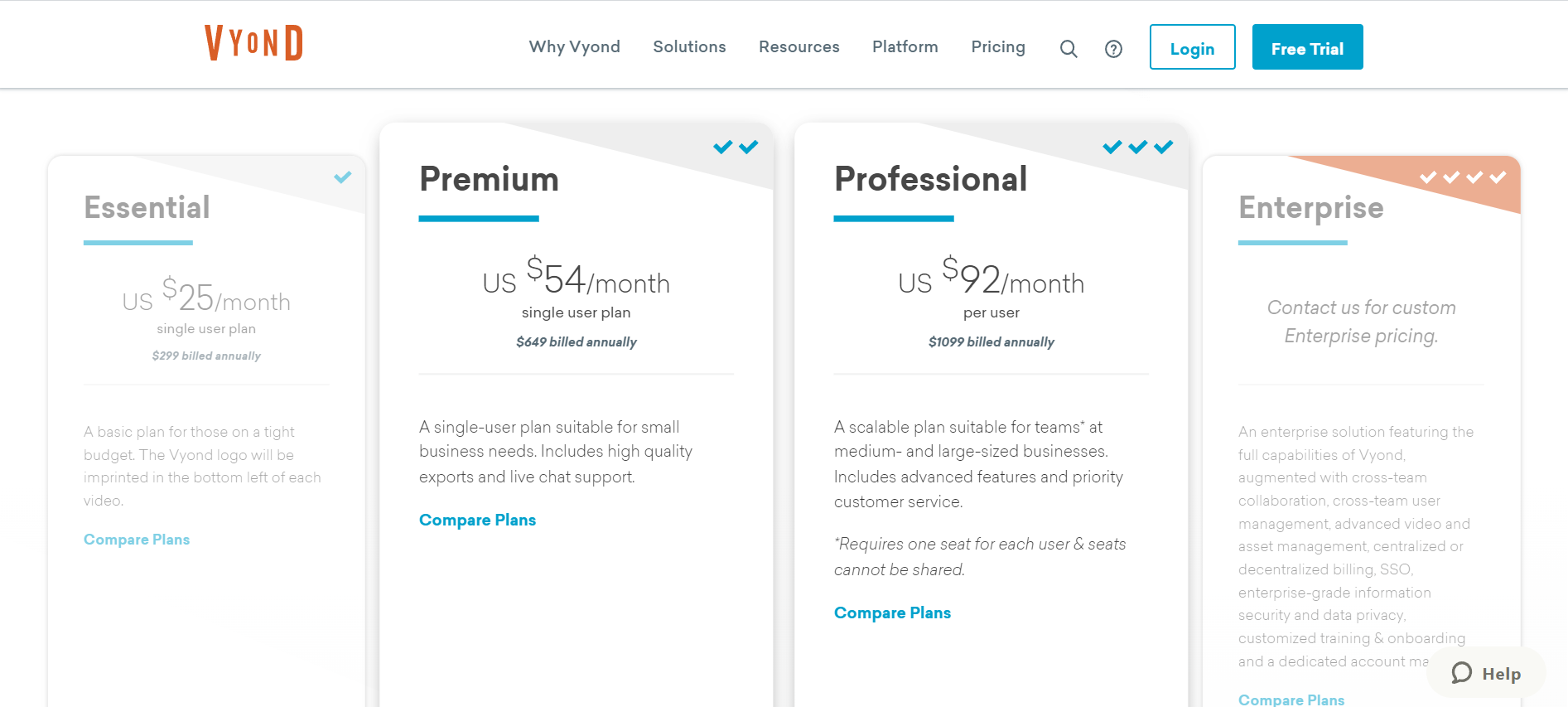 Vyond Reviews: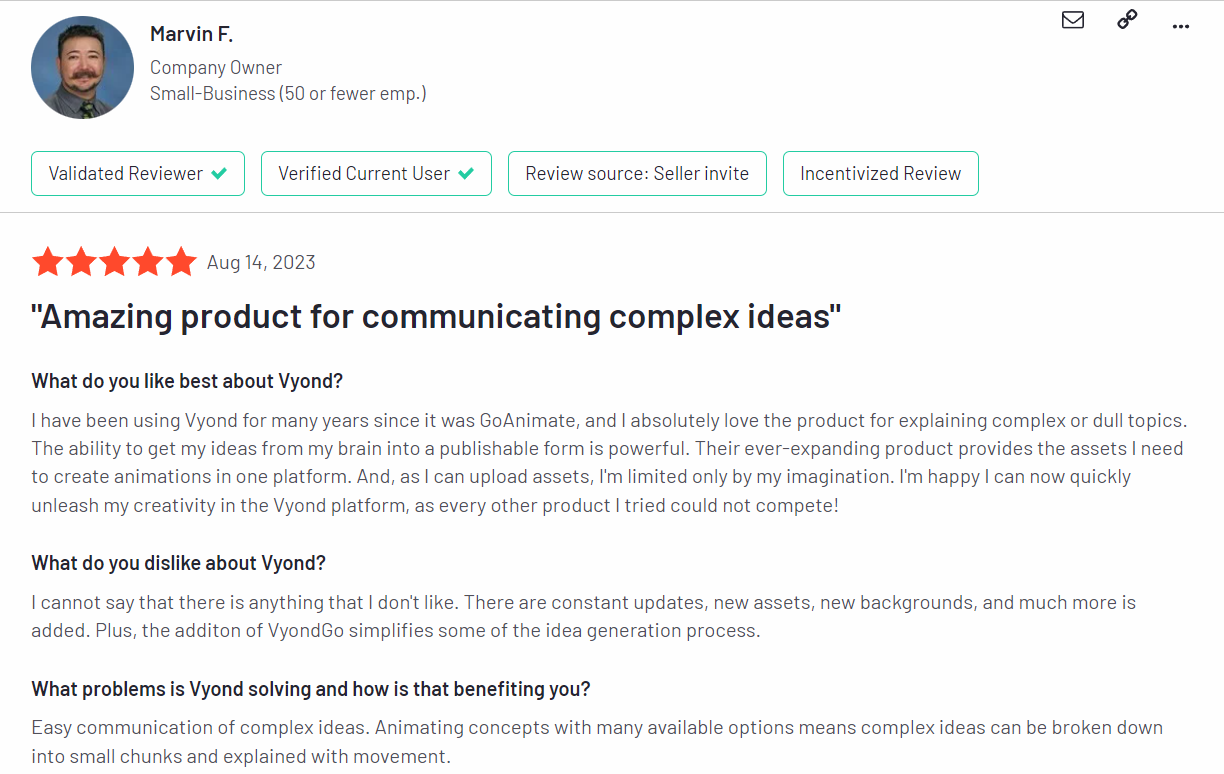 9. Powtoon:
Powtoon is a great tool for people looking for a powerful video maker with an extensive collection of animated templates and real-time collaboration and feedback features. Ideal for group projects, it also includes an intuitive drag-and-drop interface and the ability to import custom media files.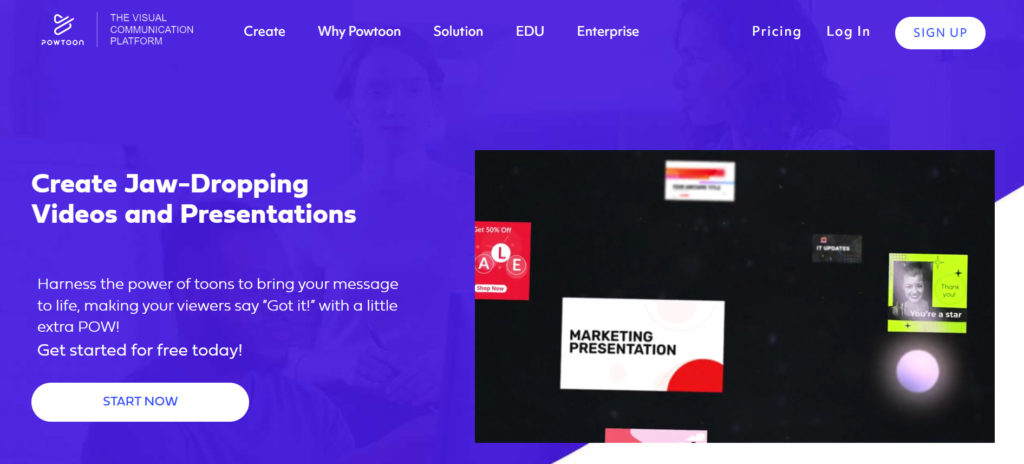 Within the range of Powtoon's pricing, three distinct paid versions are available. Among them, the Professional Plan, rich with tools, stands out as the most popular choice.
Powtoon Pricing:
Powtoon Reviews:
10. Biteable:
Biteable is an online software program that is prominent and can be used by anyone. It has an extremely simple and straightforward video creation process and comes with a large library of stock footage and animations.
It has easy customization options for texts and colors and tremendously affordable plans, with a free option as well.
Biteable Pricing: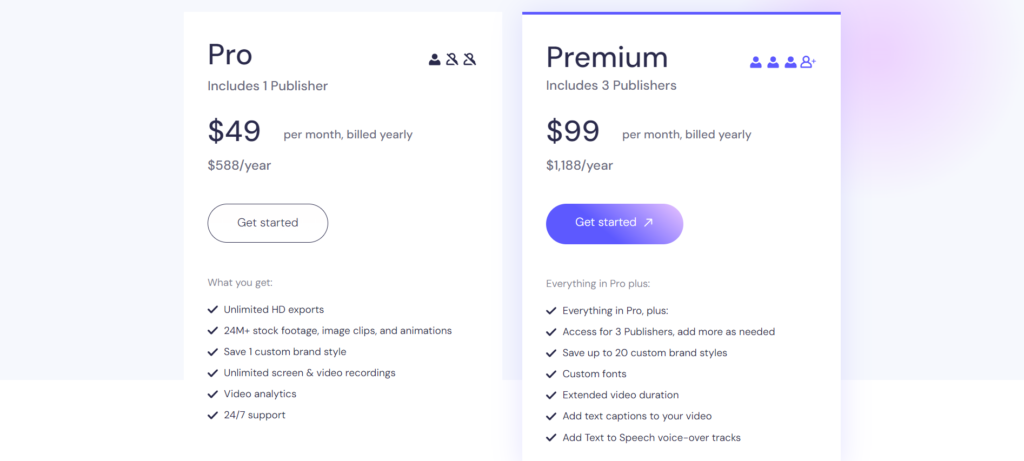 Biteable Reviews: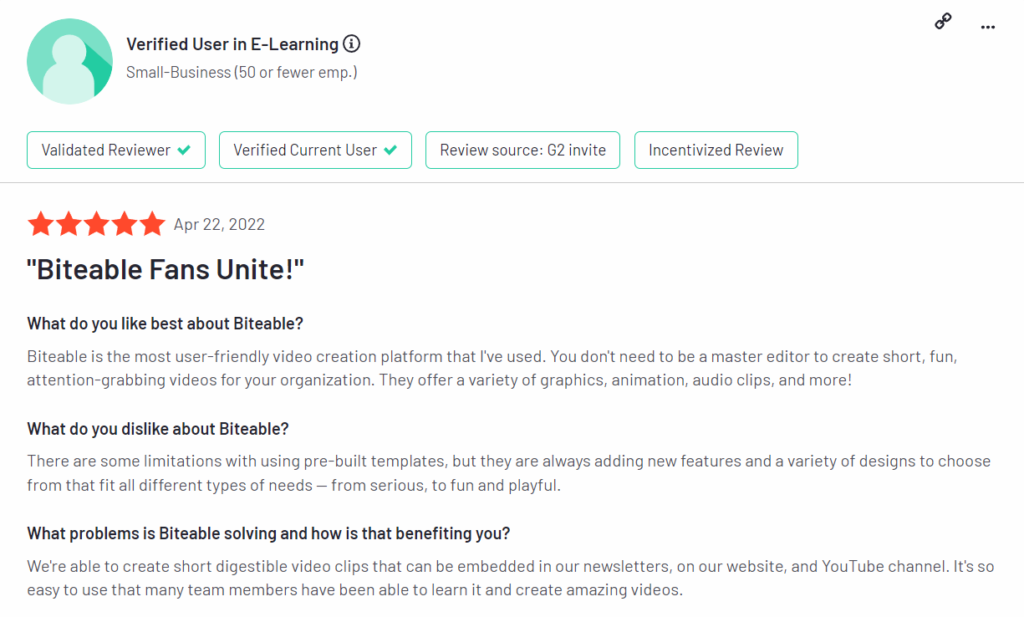 11. Moovly:
Moovly is an online animation platform that provides online services where one can easily create versatile animations using its video editing tools. It has a vast media library and several stock images and videos that can help you with your video and animation creations.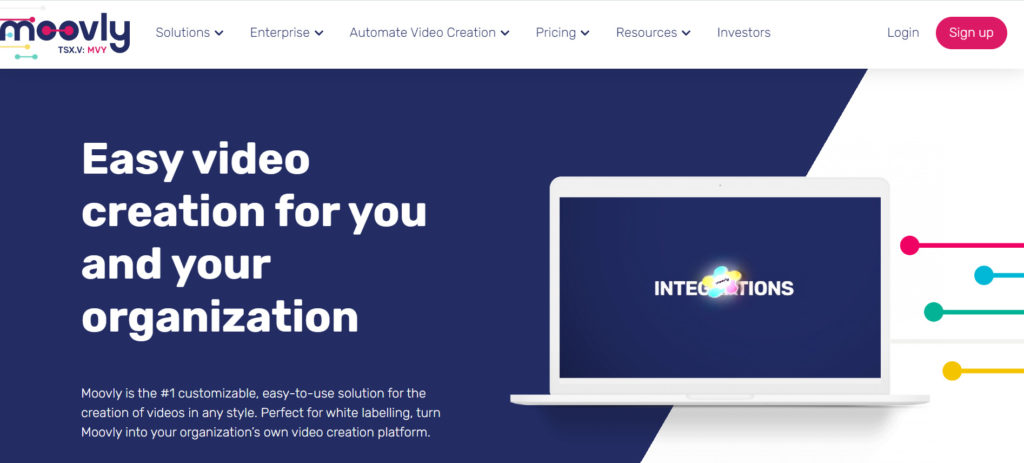 It offers a range of paid versions. Moreover, each version is packed with awesome perks, including the ability to record voiceovers and sound effects. Additionally, it provides collaboration features for team projects.
Moovly Pricing: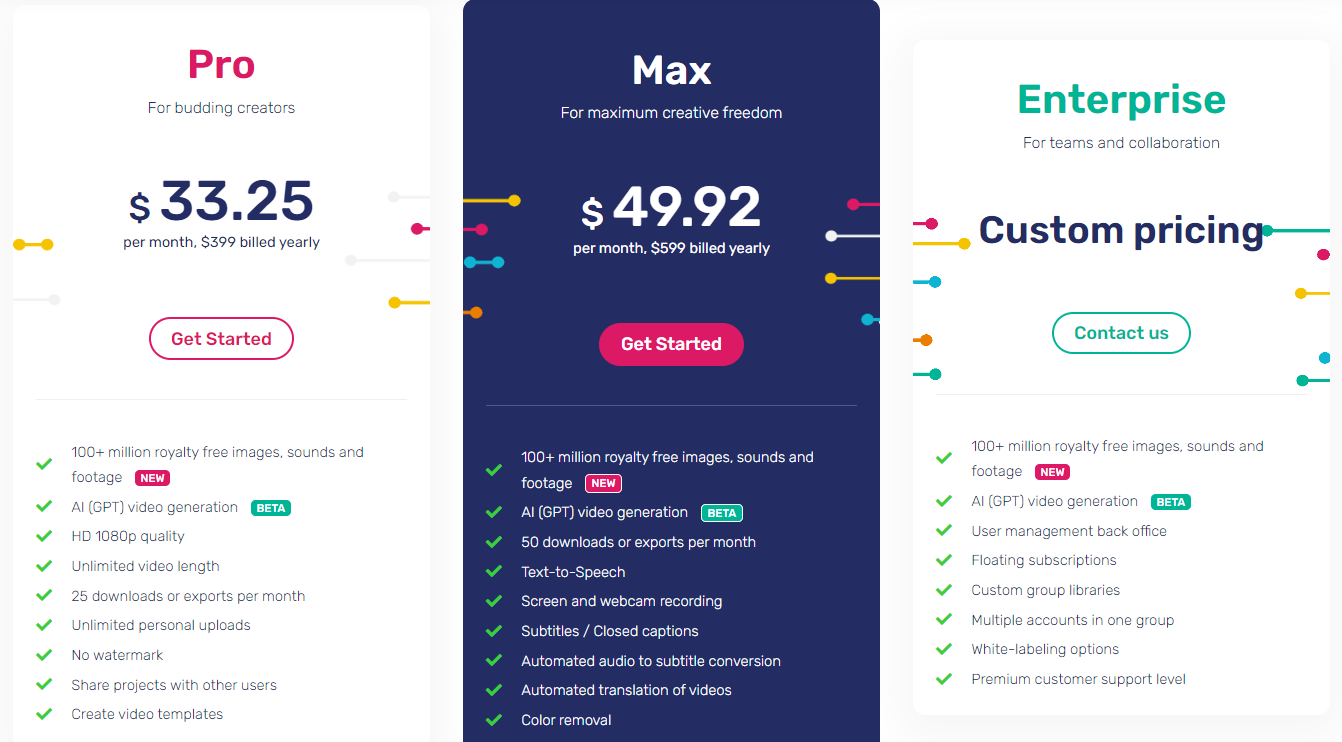 Moovly Reviews: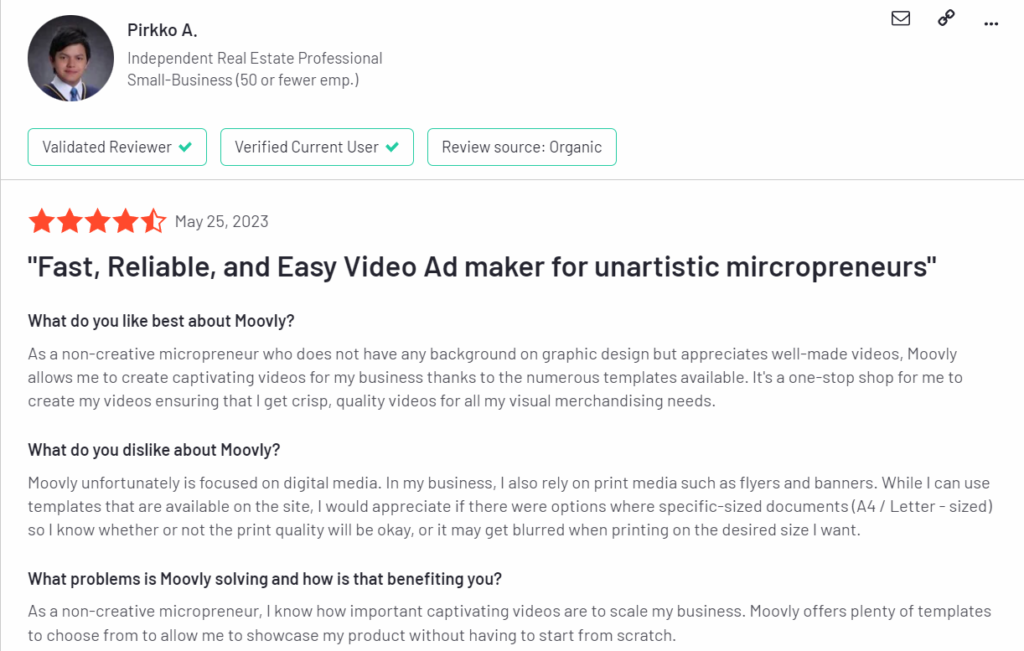 Wrapping it up

In today's market, there are numerous video editing apps available. To determine the best fit, utilize free trials to explore features. Even more insightful, this blog compares these tools, aiding your choice. By perusing this Steve.ai alternatives blog, you can effortlessly identify suitable replacements for Steve.ai.
If you don't want to go through the hassle of generating content ideas, furthermore, copy, captions and then creating content, you can consider using Predis.ai where AI can do all of this for you. All of the tools mentioned have a lot of video editing features. The best way to choose a tool is to check what other features these tools offer other than just video creation or editing. In addition, hope you find the best Steve.ai alternative for you. In conclusion, happy video-making!
For more social media tips and updates, follow us on our Instagram!