Artificial intelligence writers are computer programs that can generate written content. They can be used to create articles, stories, or other forms of written content. Some AI writers are designed to mimic the style of a particular author, while others can generate their own original content. AI writers can be used for a variety of purposes, such as creating content for websites or generating targeted content for marketing campaigns. This article will compare two AI writing tools Simplified.com vs Hypotenuse.ai, to know which one is better at generating content.
They can also be used to generate reports or other types of documents. There are a number of different artificial intelligence writing programs available, and the capabilities of each one vary. Some AI writers are able to generate human-like content, while others are limited to a more mechanical style of writing. While AI writers are not yet able to replace human writers entirely, they can be a valuable tool for businesses and individuals who need to generate a lot of written content.
Types of AI writers
There are a few different types of AI writers.
1. The first type is template-based AI writers. These programs use pre-existing templates to generate text. The templates are usually created by humans and can be customized to fit the needs of the AI writer.
2. The second type of AI writer is rule-based AI writers. These programs follow a set of rules to generate text. The rules can be customized by the user, which allows for more control over the output.
3. The third type of AI writer is a neural network-based AI writer. These programs use artificial neural networks to generate text. Neural networks are similar to the human brain and can learn from experience. This makes them well-suited for generating text that is natural and human-like.
What are AI writers used for?
As technology advances, so too does the field of artificial intelligence (AI). AI writers are tools that can be used to generate text for a variety of purposes.
1. One common use of AI writers is to generate content for websites and blogs.
2. AI writers can be used to create articles, product descriptions, and even to generate code.
3. AI writers can also be used to generate text for marketing purposes. For example, AI writers can be used to create email marketing content, social media posts, and even ads.
4. AI writers can also be used to create documents such as contracts and reports.
5. AI writers can be used to generate text for a variety of purposes, making them a versatile tool for businesses and individuals alike.
How to select an AI writer?
When it comes to selecting an AI writer, there are a few factors to consider.
1. The first is what type of writing you need. There are AI writers specializing in SEO articles, social media posts, web content, and even novels. If you know the specific type of writing you need, it will be easier to find a writer that specializes in that area.
2. Another factor to consider is the level of experience you want your AI writer to have. There are many writers who are new to the field and are still learning the ropes. These writers may be cheaper, but they may also produce lower quality work. On the other hand, experienced AI writers will be more expensive but they will also be more likely to produce high-quality work.
3. Finally, you should also consider the price when selecting an AI writer. AI writers can range in price from a few dollars per article to hundreds of dollars per article. It all depends on the quality of the AI writer and the technology they employ. If you need a high-quality article, you will have to pay more. However, if you are on a budget, you can still find some good writers who will produce decent-quality work.
Quick comparison between Simplified.com vs Hypotenuse.ai –
Feature
Simplified.com
Hypotenuse.ai
Types of content
generated
Blog Idea
Title
Outline
Conclusion
Bio
Video descriptions
Ad copy
Landing page content
Marketing copy
Quotes
Blog articles
Product descriptions
Facebook ads
Google ads
Social media content
Headlines and slogans
Caption for Instagram.
Free Plan
YES
NO
Credit Card
Required for Trial?
NO
NO
Price
18$ per month for 25k words
29$ per month for 25k words
Languages
Supported
25
22
Mobile App
NO
NO
Web App
YES
YES
Free Tools and
resources
YES
NO
Ideal for
Marketers
Copywriters
Video makers
Social media marketers
Graphic designers
Content writers
Marketers
Bloggers
Social media managers
SEO folks
API
NO
YES
Inbuilt Grammar
check
YES
NO
Inbuilt Plagiarism
check
YES
YES
Chat Support
YES
YES
Email Support
NO
YES
Customer Ratings
G2: 4.7
Capterra: 4.8
Trustpilot: 4.2
What is Simplified.com?
Simplified.com is an AI-powered writing tool that helps you write better, and faster. They provide instant feedback on your writing, so you can see what works and what doesn't, and make improvements on the fly. And because they're powered by AI, they get smarter the more you use them. They're on a mission to help everyone write better, and believe that starts with making writing simpler. That's why they've designed a clean, intuitive interface that's easy to use, so you can focus on what you're writing, not how you're writing it.
simplified.com is an AI-based writing tool that makes it easy to write error-free, grammatically correct articles, blogs, and other content. The app uses natural language processing and artificial intelligence to identify and correct errors in your writing.
Here is an in-depth blog on Simplified alternatives.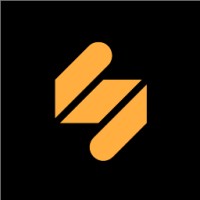 They types of content that you can generate with AI writer of Simplified are –
1. Blog Idea
2. Bio
3. Blog title
4. Ad copy
5. Blog outline
6. Video descriptions
7. Blog conclusion
8. Landing page content
9. Marketing copy
What is Hypotenuse.ai?
Hypotenuse.ai is a content writing platform that uses artificial intelligence to help you create better content, faster. If you're a content writer, you know how important it is to produce quality content that engages your audience. But sometimes, it can be hard to come up with fresh ideas or to find the time to write a well-crafted article. That's where Hypotenuse.ai comes in.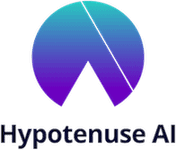 Hypotenuse.ai's AI writer can help you create content that is both informative and interesting, without you having to spend hours brainstorming or writing. All you need to do is provide a topic, and the AI writer will do the rest. Hypotenuse is a startup that uses artificial intelligence to help people write better. Hypotenuse's first product is a writing assistant that offers real-time suggestions to improve clarity, grammar, and style.
The types of content that can be generated through Hypotenuse.ai are –
1. Blog articles
2. Product descriptions
3. Facebook ads
4. Google ads
6. Headlines and slogans
7. Caption for Instagram.
Detailed comparison between Simplified.com vs Hypotenuse.ai –
1. Simplified.com vs Hypotenuse.ai : Content quality –
Looking at the content quality of generated results with Simplified.com, it is fairly good. Content generation is fast. For example, if you want to generate a paragraph on "retinol uses" it will be generated in seconds. There is no compromise when you see the quality with any number of results. Repetitions may be there sometimes on multiple regenerations. The content is very accurate grammatically as they have built-in Grammarly support. This AI writer can generate all types of content as per the template chosen.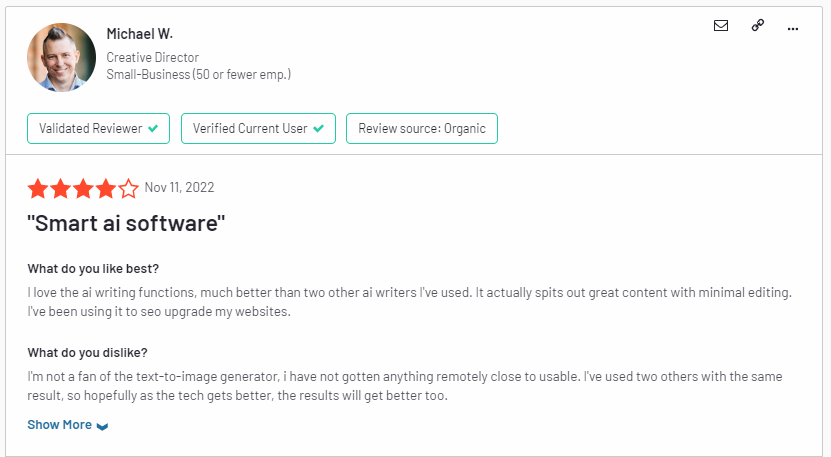 Hypotenuse.ai has the capacity to generate a whole blog from just the source of what topic it is based on. One can choose the most suitable title. The whole outline options will be given based on which the content will be generated by the AI. The speed is phenomenal considering the whole article is generated in about a minute! The grammar is also perfect with mild mistakes once in a blue. Overall, this AI writer is best for generating blogs, marketing copies, and descriptions. You cannot generate just a simple paragraph with this AI writer.
2. Simplified.com vs Hypotenuse.ai : Content tone –
This AI writer has content tones you can choose to generate your content in. The various tones make it very convenient for the content to reach out to people in a warm manner. It also does not seem computer generated. The various types of content tones offered by this AI writing website are more than Hypotenuse.ai. Some of their content tones are mentioned in the picture below.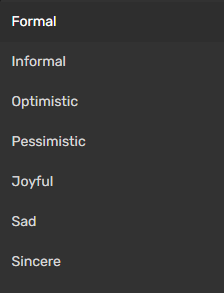 Hypotenuse.ai has the option of choosing the tone of content as well. There are about 5 types of content tones. They also offer an option for you to customize the tone if you are not happy with the options. Looking at the results, the generated content is fully oriented according to the chosen tone. Below are some content tones they offer.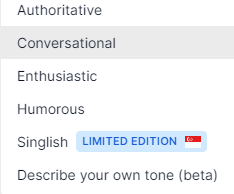 3. Simplified.com vs Hypotenuse.ai : Templates –
Templates are very important for any AI writer. It makes it easier to generate content. Simplified.com has over 70 templates to choose from. This makes it easier by saving time to describe the content. The AI already knows based on the template how and what to generate. Some of their templates are –
1. Amazon product listing
2. Blog title
3. Cancellation Emails
4. Blog paragraph
5. FAQ answers
Hypotenuse.ai does not have many templates. They have three user options to generate content, with the help of which one can generate –
1. A whole blog
2. Marketing copy
3. Product description
There are also about 18 templates on this AI writing website. The options are very limited.
4. Simplified.com vs Hypotenuse.ai : Prices –
Simplified.com –
As for the prices, Simplified.com has three plans to choose from, including a very basic free plan as well. They also offer a free trial.
FREE PLAN – In the free plan, one gets about 1000 words credit per month. This gives access to different languages and templates as well.
SMALL TEAM PLAN – This plan costs 30$ a month with access to 25,000 words, different languages, and templates along with Grammarly support. This plan allows 5 users at a time.
BUSINESS PLAN – This plan costs about 50$ a month for 50,000 words. The plan has a lot of features in addition to small team plan features.
GROWTH PLAN -This plan will cost you 125$ a month for 250,000 words giving access to every feature they have.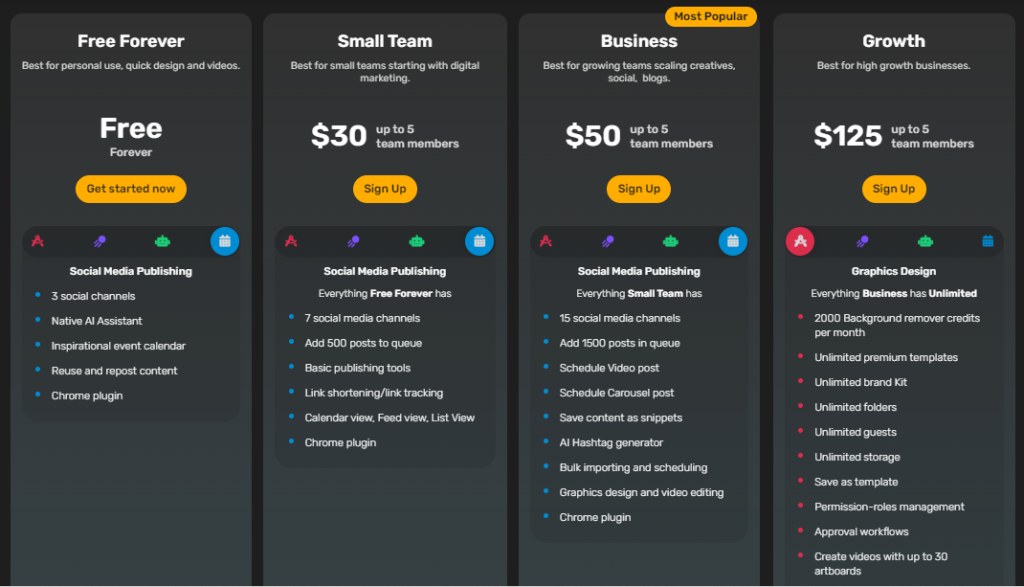 Hypotenuse.ai –
This AI writing website does not have a free plan, but they provide a free trial of 7 days. They have two plans to choose from, but also provide the option for customization of a plan. They have the following plans.
STARTER PLAN: This plan costs 29$ per month with about 25,000 words. Other features are – Article writing workflow, 200 watermark-free AI images (50 generations), Bulk product descriptions, Standard support, and 1 user seat.
GROWTH PLAN: This plan will cost you 59$ per month for 87,000 words with the following features: Access to everything in Starter, Unlimited watermark-free AI images, 25 plagiarism checks on articles, Priority email and chat support, and 1 user seat.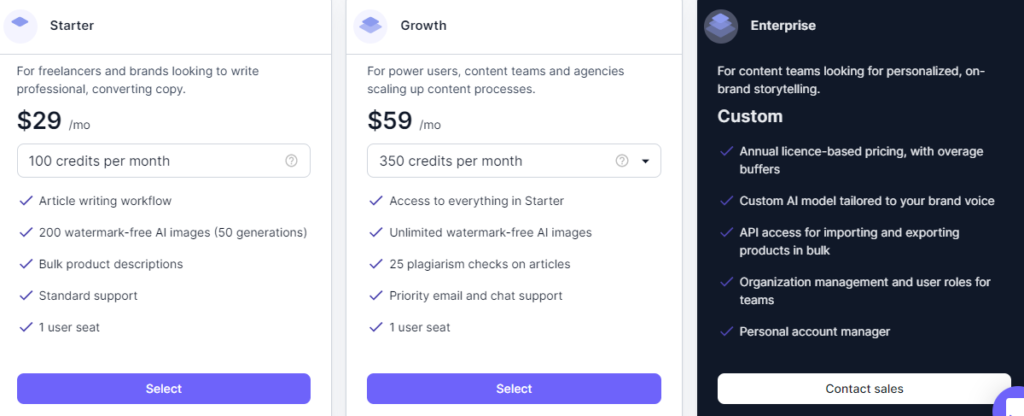 5. Simplified.com vs Hypotenuse.ai : Language support –
The AI writer of Simplified.com supports 25 Languages. The content generated in each language is of fairly good quality. The content in other languages may sometimes have errors as it is AI-generated.
Hypotenuse.ai provides the option of choosing from 22 languages. The content generated is commendably good. Some errors can be expected here and there.
6. Simplified.com vs Hypotenuse.ai : Plagiarism checker and SEO optimization –
Content generated by Simplified.com is mostly plagiarism free. They have a plagiarism checker as well, but only in the paid plan. The content can also be SEO optimized by choosing the keyword you want to go for.
Hypotenuse.ai also has a plagiarism checker. The content has originality and is mostly plagiarism free. The content generated by the blog producing option is always SEO optimized. They provide an option to choose the keyword and generate an article based on that.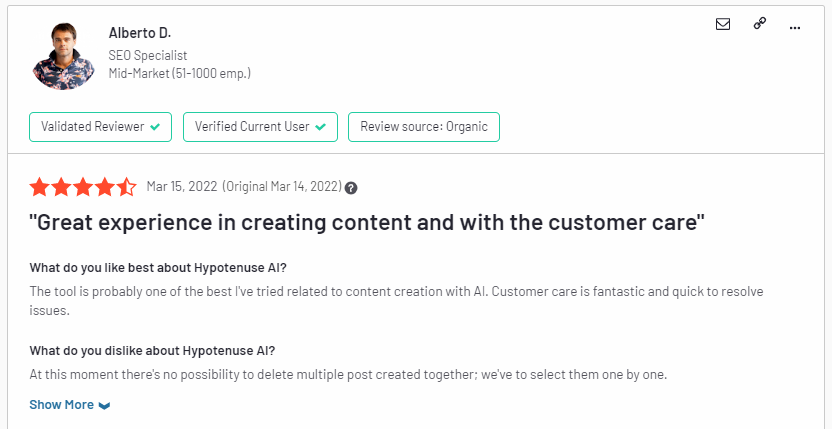 7. Simplified.com vs Hypotenuse.ai : Extra tools and resources –
Simplified.com has several tools and resources to choose from. This is not just an AI writing platform, but also has graphic designing, video creating, and social media publishing options. They provide numerous tools but they are accessible on separate subscriptions. For example, the Graphic designing section can only be accessed if that is subscribed to and others cannot.
Hypotenuse has an image generator within the AI writing plan. Other than that hypotenuse.ai does not have other tools or extra resources.
8. Simplified.com vs Hypotenuse.ai : API –
There is no API provided by Simplified.com.
Hypotenuse.ai has a very good API. It does the job it claims to do!
Our verdict
Based on the details we have on each AI writer, both are useful and good at what they claim. Looking at the type of content generated, Hypotenuse.ai is a website only bloggers and marketing people should opt for as it has options useful only for them. For people who want all sorts of content, it is better to go for Simplified.com.
Looking at templates, Simplified.com is the winner with many templates, unlike Hypotenuse.ai. The content tones are similar in both, leaving a tie with this feature.
Looking at the prices, both have similar prices for a same number of words. If you need only 1000 words a month, then better to opt for Simplified.com as they have it for free in their free plan. Otherwise, the choice, in the end, will only depend on content needs.
In short, go for the AI writer best suited for your needs in terms of prices and the type of content you might need.
Since we are here, Are you looking for something much more revolutionary which will even help you make content! Sign up for Predis.ai today!

Manage your social media channels and also improve engagement by designing interactive posts within a few clicks.