The digital competition for any website has become tough, making a well-defined marketing strategy a crucial part of the success of businesses. Is developing a successful marketing strategy easy?
Well, it is not easy, but definitely worth all the efforts you put in to develop sustainable growth using marketing strategies for Shopify. Other than the competition of e-commerce websites, targeting the right audience, brand awareness, increasing traffic to your store, customer attention, and retention are a few other reasons why a well-crafted strategy is necessary.
To help your Shopify store reach its full potential, we bring you the top Shopify marketing strategies that will help you compete in the online marketplace.
Marketing Strategy for Shopify: The Basics
A marketing strategy can only be built once you have carefully curated your objectives. Before you build a Shopify marketing strategy, learn how your services or products make you stand out from your customers. Additionally, you must know the message or purpose served by your brand. Use KPIs and analytical tools to measure and analyze your goals and results. Analyzing Competitors is another crucial segment of marketing strategies.
Market Mix of Shopify
Marketing mix refers to important aspects of marketing. The four crucial aspects of marketing are product, price, place, and promotion. Shopify provides a commerce platform for various physical or digital products and services. The products can also be memberships, classes, lessons, or rentals.
Shopify provides its customers with free services for the first 14 days. For paid services to be continued, it offers different plans according to the requirements of the customers. Focusing on placing a mix of Shopify, being a multinational company, the retailers, and the services worldwide. Hence, even small retailers can benefit from Shopify.
Target Audience of Shopify
When we develop a marketing strategy for Shopify, it is essential to understand the target audience. The target audience of Shopify is quite diverse. Shopify targets every retailer that creates a website. The services offered by Shopify to all revenue groups using different subscription plans Additionally, customers are targeted by allowing them to create their own websites. The best part is that the products can be sold anywhere in the world without any geographical limitations.
Building a Shopify Marketing Strategy
Shopify marketing is about every aspect of marketing through the use of strategies, implementation, and relevant tools. Marketing strategies help attract customers, leading to an increase in sales.
Some of the strategies that help in the promotion of the products and increasing leads are: Email marketing, content creation and marketing, Facebook and Instagram marketing, Google listing, and customer segmentation.
The best tools for analyzing the insights conferred by Shopify are Analytics reports, Inventory, Product Analysis, Finance and marketing reports, and customer behavior analytics.
With this, let's start exploring the best Shopify marketing strategies to help your business rock!
1. Site Optimization
The most important task before strategizing a marketing campaign is to focus on how you can make your visitors stay. Site optimization makes visitors stay longer and increases the chances of your products being purchased.
Improving the customer experience is a crucial part of site optimization, which indirectly increases your sales. Low-quality visuals, the slow loading speed of your website, or poor navigation—all this can have a negative impact on the user experience. To start with site optimization, pick the right theme and be consistent with the website design.
Surveys and quizzes can be used to understand visitors by collecting feedback. A live and automated chat option can be integrated. Image optimization, reducing server requests, file minification, technical optimizations, and design optimization are a few other factors to consider when you are optimizing a Shopify website.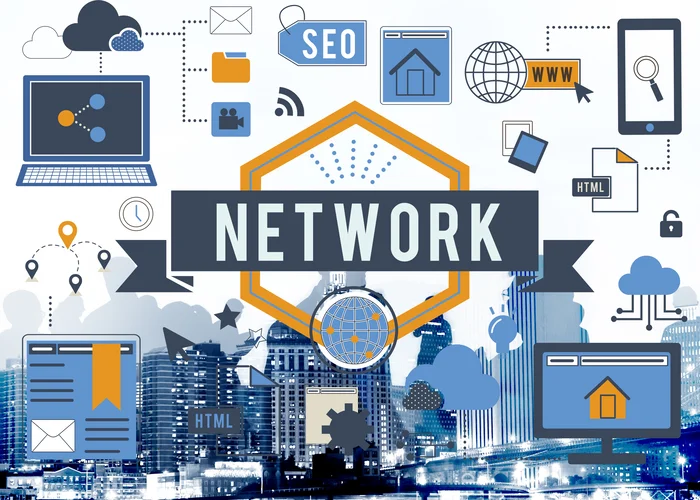 2. Content Creation
Content as a means to market your products and services is an important marketing strategy. You can provide content to reach out to more people. Content marketing enables new customers to discover your products by integrating SEO principles and appearing on the top pages of Google.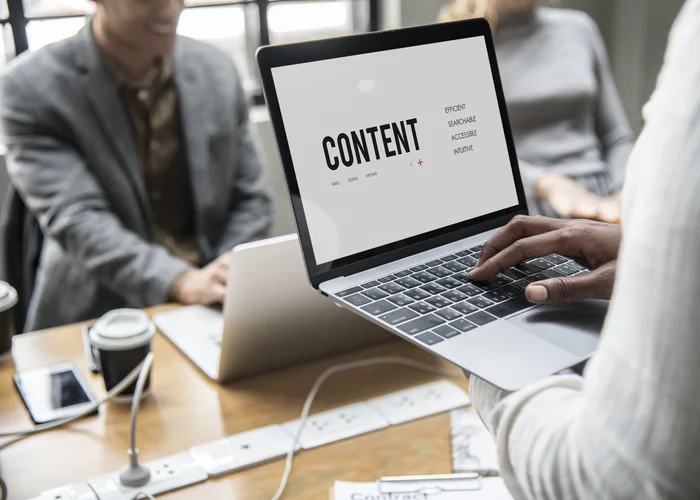 Create premium-quality content so that customers trust your products. Content marketing includes blog posts, ebooks, case studies, interactive materials, infographics, podcast episodes, and video content.
3. Relevance of Content
Content marketing is an important part of any business's marketing strategy. Content makes you step ahead of simply describing your products. But make sure the content you are providing to the customers is relevant.
Add the benefits of your products and how your collections are unique, and impress them with your brand story. The content you add must improve customer engagement.
4. Provide Valuable information.
For any marketing strategy, it is important to understand your target audience. Once you understand your target audience, integrating content marketing can be a valuable marketing strategy for attracting customers.
One of the marketing insights suggests that 78% of consumers spend their time searching for a brand or product rather than a store. Here is how content marketing can help your Shopify products gain more attention from their target customers.
You can try various content formats like How-to articles, guides, informative content, or expert opinions. Demonstration videos or videos that explain things about a particular niche can be another way to integrate content marketing.
5. Focus on SEO
About 48% of people who buy the products start their purchases by using search engines. It clearly depicts the edge SEO principles have in gaining leads for your products or services. Some of the important SEO recommendations for Shopify are discussed below.
When researching keywords, focus on funnel keywords (because of their higher search volumes). Long-tail keywords must be considered as well because customers with high purchase intent use them. Site speed, site images, and interlinking are a few other aspects of improving your rankings using SEO principles.
While you write product descriptions, be descriptive with them. The longer descriptions provide a better chance to add relevant keywords. But do not unnecessarily increase the description only to add keywords for your products.
6. Personalization
Your consumer is exposed to numerous messages from multiple brands. This marketing strategy involves sending the right message to the right consumer at the right time. To gather your potential customers, a message that speaks to everyone is a waste.
Customization can be done by understanding where your customers are coming from. The traffic on a site is obtained from various sources. Understanding the topic or source that brought in the customers can help in personalizing your marketing.
When you are targeting specific customers, make sure your landing page is not generic. Make your landing pages unique and match your ads that drive traffic to your site. The personalization of your products can be enhanced by means of AI tools and metrics.
7. Email Marketing
Shopify stores can benefit a lot from email marketing. The use of emails as a marketing strategy can benefit you by improving conversions, attracting repeat customers, and, lastly, boosting your sales. It is both easy-to-do and affordable, making it one of the best marketing strategies for growing your Shopify website.
Omnisend, Klaviyo, ActiveCampaign, Drip, and GetResponse are a few of the top email marketing tools you can use to grow your website. Shopify's website builder offers Shopify email marketing. It is convenient to use it because that way you have everything under one roof, i.e., Shopify.
Additionally, no extra cost is added to your expenses as many tools offer free plans. But for flexibility and advanced automation, you can opt for other email marketing services. For businesses or services for whom email marketing is crucial, it is recommended to go for other email marketing services. This is because they provide advanced reports, personalization, delivery of time-sensitive emails, and unique conversion-focused features.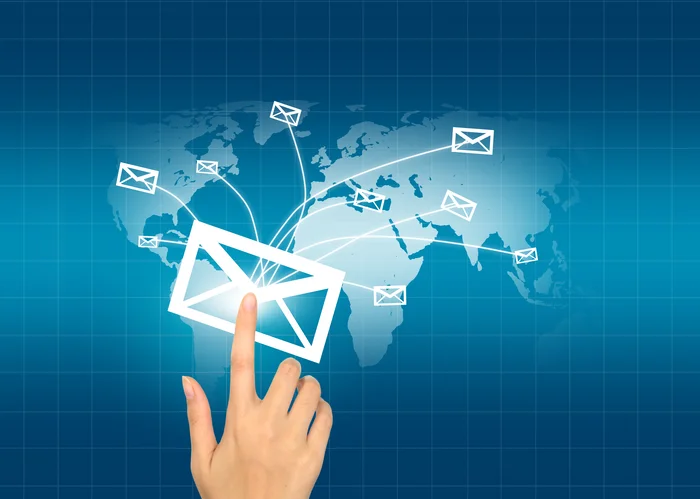 8. Referral Discounts
Customer acquisition can be done by using the marketing tactic of offering referral discounts to visitors. This way, you not only acquire new customers but also build loyalty among them.
This helps customers purchase your products repeatedly. Referral discounts are also great because they enhance brand awareness through mouth-to-mouth marketing. This is one of the ways to promote your website organically.
9. Automation
Automation is an important part of marketing strategies, and it allows engagement with customers at every stage. Shopify offers multiple marketing automation tools that allow your business to grow.
You can build automation for abandoned checkouts, abandoned carts, or abandoned product browsing. This helps in bringing back shoppers with automated reminders. You can use email, SMS, web push, or other messaging applications for this purpose.
An automated email or text can be sent to the customers if they are new subscribers. The same can be done for the customer's first purchase.
Automation can also be used to enhance engagement with customers. Sending welcome emails, product updates, or discounts are a few ways to use automation to engage with customers.
10. Customer Services
The growth and progress of your business solely depend on your customers. This makes having great customer service a crucial part of marketing strategies. Attracting customers is not sufficient; engaging them, delighting them, and helping them with the initial purchase stage is what is crucial.
Starting with a FAQ page and a chat box, the aim of any customer service is to make the customers and their requests feel like a priority for the business. Customer services can be of four types: in-person, Phone, Online, and Self-serve.
To curate exceptional customer service, start by understanding and studying the top customer service issues. Ensure the agents from your customer service department are patient with the customers to build effective customer service. The information shared and communication with the customers must be clear and accurate.
11. The Right Marketing Tools
When it comes to selecting tools for your e-commerce business, there isn't a one-size-fits-all solution. The ideal marketing tools to utilize will depend on your specific marketing needs and requirements. Several crucial factors should be taken into account, including budget allocation, search engine optimization (SEO) strategies, scalability, onsite search functionality, and mobile friendliness. By carefully considering these aspects, you can make an informed decision regarding the most suitable marketing tool for your business.
For example, the tool you use for email marketing will be different from the tool that focuses on social advertising. So it is crucial to closely understand your needs and the outputs you desire before you opt for a tool.
Wrapping It Up
A successful marketing strategy will focus on approaches that help to attract, engage, and retain customers. Additionally, integrating those strategies will enhance conversions and revenue for your business.
To start formulating a marketing strategy, the first step is to understand your target market and your competitors. Market research for your target customers helps in determining your ideal customers, their preferences, and their purchasing patterns.
Shopify marketing strategy involve tools that help the process of selling online. Email marketing, content creation, automation, and excellent customer service are a few important ways to build a marketing strategy. The use of tools to study and analyze customer behavior and track leads, conversions, CTRs, engagement, etc. makes your marketing easier. We hope the blog helped you understand the marketing strategies for Shopify!