Some individuals have noted that the photo quality on Instagram isn't as excellent as the original shot you took. Picture quality could improve dramatically, especially with the introduction of high quality camera smartphones. When you upload photos or videos, they may appear blurry and lose their original high quality. There are a few methods for uploading high-quality photographs to Instagram without sacrificing quality.
With over a billion users, Instagram is a successful photo-sharing software with just a few drawbacks. One of these issues is that everyone seems to have their Instagram profile picture blurry. Blurry Instagram profile pictures can be hazy and difficult to view, whether due to the phone's low-quality camera or the effect Instagram employs.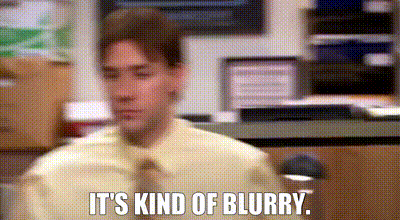 Reasons for blurry pictures and how to fix them
Following are the possible reasons for blurry posts and blurry photos on Instagram.
1. Excess Photo Size
Instagram automatically compresses photographs greater than 1MB, which often results in a loss of clarity and fuzzy profile photo.
2. Incorrect Aspect Ratio
Instagram crops all profile pictures that do not have a 1:1 aspect ratio. To keep your profile photo crisp, utilize the suggested ratio.
3. Incorrect File Format
By default, Instagram supports JPEG or JPG files. Using any other format might result in a black or fuzzy image.
4. Using the Wrong Device to Upload
Instagram is a mobile app that works better on mobile devices than on PCs. Images uploaded from a PC may be grainy.
How to fix Instagram blurry profile picture problem?
When people view a blurry photo, they wonder how to edit blurry Instagram profile photo on Android, but they don't have a solution since if they did, the problem would be fixed. So, in order to assist you with how to correct blurry photographs on Instagram, a few tips and tricks are mentioned ahead.
Instagram Data Configuration
You can repair blurry photographs on Instagram app by tweaking the settings. To get rid of fuzzy and low-quality photographs, just disable the data storing option. Allow us to assist you;
Open the Instagram app and tap the profile icon in the bottom right corner.
When your profile opens, tap on the three horizontal lines in the upper right corner. Open 'Settings'.
Tap on 'Accounts'.
Find and tap on 'Data Usage'.
Switch off the toggle button in front of 'Use less mobile data'.
Optimize Your Phone's Camera Settings to Reduce Quality Loss
The easiest approach to avoid a significant loss of quality in your Instagram image resolution is to optimize the camera quality on your phone. This means if you'll have higher-quality photographs when you post them to Instagram app and they lose quality, the difference won't be as noticeable as it would be if you hadn't improved the quality in the first place.
Launch the Camera app by default.
Select the Gear symbol. This will open the Camera app's settings menu. On the top area of the options, you'll notice the photo size.
Select Picture size.
Set it to the highest resolution possible. You may also press on the video size to ensure it is at its highest definition. FHD 1920 x 1080 is used in the example below. If you're going to use the front camera for selfies and movies, make sure you modify the settings accordingly.
Use Instagram's camera to avoid quality loss
If you're already using another camera app, you might want to try Instagram's built in camera app. Although there isn't much you can do with Instagram's default camera, it does shoot high-resolution photographs.
This method is the same as the previous way of obtaining a high-resolution photo, and the post will only be changed once it is uploaded to the platform. Your images will not be any less pixelated, but you will notice how they will switch on as soon as you take the shot as opposed to when you upload them and see the significant loss in quality.
How to post high quality photos on Instagram?
There are several ways to prevent having your photographs reduced by Instagram. Here's how to go about it.
Recognize Instagram's Requirements
If you keep your photographs inside Instagram's restrictions, you can manage the quality and avoid having the application resize them for you.
Instagram has issued the following guidelines for photo uploading:
Use the most recent Instagram app version.
Upload a picture with an aspect ratio ranging from 1.91:1 to 4:5.
Upload a photo that is at least 320 pixels wide and has a maximum width of 1080 pixels.
Any image larger than 1080 pixels will be compressed, and detail will be lost. Photos that are less than 320 pixels wide will be magnified, resulting in blurriness.
Adjust the settings
Some iPhone users have complained that owing to a certain option, you may be unwittingly compressing your photo before uploading it to Instagram, especially if you use iCloud as your primary data backup method.
To resolve this, open your iPhone's settings and navigate to "Camera & Photos." Then, if you have the choice, deselect "Optimize iPhone Storage."
Furthermore, if you use an online backup service such as Dropbox or Google Drive, be sure that the photographs are not compressed by these services as well.
Tips for profile pictures on Instagram
Your Instagram profile picture is the first image that visitors see that informs them who you are and what you do.
When it comes to social media, one of the first things people notice is your profile picture. And on Instagram, the profile picture is especially important because it is frequently the only thing people see. That is why it is critical to select a great profile picture for your Instagram account.
Here are seven pointers for leaving a good impression:
Make use of a headshot or a brand logo
Select a High-Resolution Image that is Clear
Crop to the Ideal Size
Incorporate a Vibrant Pop of Color
Prefer Good Lighting
To stand out, use contrast
Consider Your Brand Identity
But what exactly makes a good profile picture? Here are a few pointers:
Make use of a close-up. A close-up of your face should be your profile picture. This way, people will be able to see your face clearly and recognize you.
Include a clear photograph. Avoid using photos that are blurry or dark. A clear photo will help people see you more clearly and connect with you.
Use a recent photo. It's critical to use a recent photo so that people know how you currently look. Avoid using old photos that are no longer representative of how you look.
Include a friendly photograph. Choose a photo of yourself that shows you as friendly and approachable. This will make people feel more at ease when interacting with you online.
Use a consistent image. It can be confusing for people to see you in different photos with different looks. Choose a photo that you can use on all of your social media accounts.
Following these guidelines will assist you in selecting a great profile picture for your Instagram account. Remember that your profile picture is often the first thing people see, so make sure it accurately represents who you are.
Wrapping It Up
You can resolve the problem of a blurry Instagram profile picture by paying attention to details such as photo size, file format, aspect ratio, and other minor details that most people miss. However, these factors can tell the difference between a clear and fuzzy photograph.
Always keep the aspect ratio and picture size in mind. A 1:1 picture ratio of 320*320 pixels is ideal for a profile picture.
Upload JPEG or JPG photographs and avoid uploading photos sent over messaging services like Facebook Messenger, as these images have been compressed and lost their quality.
FAQ's
What can I do to improve the quality of my Instagram stories?
Adjust the Phone's Camera Settings
Launch your phone's default Camera app.
Tap the Gear (Settings) icon. It is normally located in the upper-left area of the screen.
Set the image size to the maximum quality.
Apply the same logic to video quality.
How big is an Instagram photo?
Instagram retains your photo's original size at a standard width of 1080 pixels, as long as its height is between 566 and 1350 pixels. Your photo will be extended if it is less than 320 pixels wide.
How do I fix fuzzy photos?
If you have an Android device, we recommend Pixlr. To eliminate blur, choose a photo, navigate to the Tools menu, and then hit Sharpen. All you have to do now is drag the slider.
How can I enhance the quality of a photograph?
Fotor's powerful picture enhancer may help you boost the quality of your photos with a single click. Simply upload your image and click the "1-Tap Enhance" button, and Fotor will identify and fix the lighting and color, increase details, and restore blurry in real time for your shot.
Since we are here, Are you looking for something much more revolutionary which will even help you make content! Sign up for Predis.ai today!

Manage your social media channels and also improve engagement by designing interactive posts within a few clicks.