Have you ever wondered how many photos you can upload on Instagram?
Instagram enables you to upload an unlimited number of photos to your feed, but if you post too often in a short period of time, Instagram might flag your account as spam. This will very certainly reduce the reach of your posts and may possibly result in your removal from the site.
While there is no limit on the number of photos you can publish on Instagram, the recommended post count is between 1 and 3 posts every day. In any case, we wouldn't suggest publishing more than four times every day.
Instead, if you want to include more than one image in a post, make a carousel album. You can publish 2 – 10 photographs or videos in a carousel album as a single post on your Instagram feed.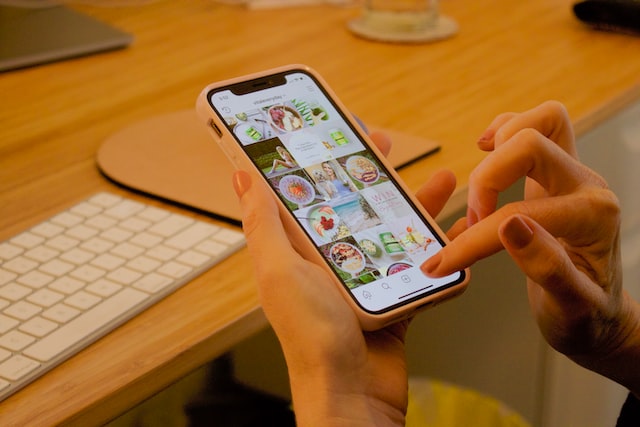 How Many Photos Are on Instagram in 2022?
For your consideration, we have compiled some statistics regarding the number of photos uploaded on Instagram. About 1,074 photos are posted on Instagram per second.
That works up to 64,440 each minute and over 4 million per hour. The daily amount of images and videos posted are estimated to reach 95 million.
Instagram has seen over 50 billion photographs and videos uploaded on it since its inception on October 6, 2010. Because more users are installing the app, the amount of photos published and shared on this social media site is almost guaranteed to increase.
How many photos or videos do you upload or publish on Instagram each day?
How Many Photos Can you Post on Instagram?
You may already be aware that you can include numerous images in a Facebook post, but how many images can you include in an Instagram post?
That question has a two-digit answer. A single Instagram post can contain up to ten photographs.
It's simple to include numerous images in a post. Simply press the Plus symbol in the top right corner of the IG app, just as you would when sharing an image or video. Choose a post from the list of possibilities (Post, Story, Reel, Live).
Now, choose 'Pick Multiple' in the right center of the screen and continue to select up to 10 photographs to share directly from your phone.
This feature is excellent for businesses contributing photographs for promotions, merchants providing images for sales, and personal users submitting several images of their trip or other events.
How Can You Post Multiple Photos on Instagram?
Tap + to create a new post.
Open your photos 'Library' (on iPhone) or 'Gallery' (on Android)
Tap on the stacked images button
Choose up to ten images and videos. Keep in mind that the orientation (square, 4:5, or landscape) you choose for the first picture or video in your post will affect all subsequent photographs or videos. To import your photos and videos, click 'Next.'
You can rearrange the arrangement of your photos and videos by pushing and dragging them.
Finish your post by adding a caption, tagging people, or adding a location.
Tap 'Share.'
So, now that you know how many photos you can upload on Instagram, we wish you the best of luck! Also, remember that publishing more images does not guarantee that your article will perform better.
Wrapping It Up
Hopefully, you now see how critical it is to understand not just how many photographs are on Instagram but also which ones get the most interaction, how to communicate with them, and how to keep your Instagram secure from limits or bans.
Regardless of how you use Instagram, these statistics and data are essential for efficiently and successfully engaging on the site and posting photos and videos.
Remember that excessive participation or publishing makes you seem spammy. This might result in your account being limited or banned, but it can also harm your trust among Instagram users and your audience.
We encourage you to save this post so that you can find it easily the next time you need it. It might save you a lot of time and worry.