As we all know Instagram is the best source for social media marketing in today's growing digital world. Instagram has a lot of features that help with business. The Instagram algorithm can make it or break it for you, it can take you from 0 followers to even thousands of followers in no time. In this blog we will see success story of Wisdom Tech Academy and how they are leveraging Predis.ai to build their business on Instagram.
Wisdom Tech Academy
Wisdom Tech Academy is a leading online academy specializing in agile frameworks education. Their mission is to empower individuals and organizations with the knowledge and skills necessary to thrive in today's rapidly evolving business landscape.
Currently they have more than 25K students in more than 100 countries. Through their comprehensive, accessible curriculum and expert instructors, they are dedicated to helping our students unleash their potential and achieve professional excellence in the agile domain.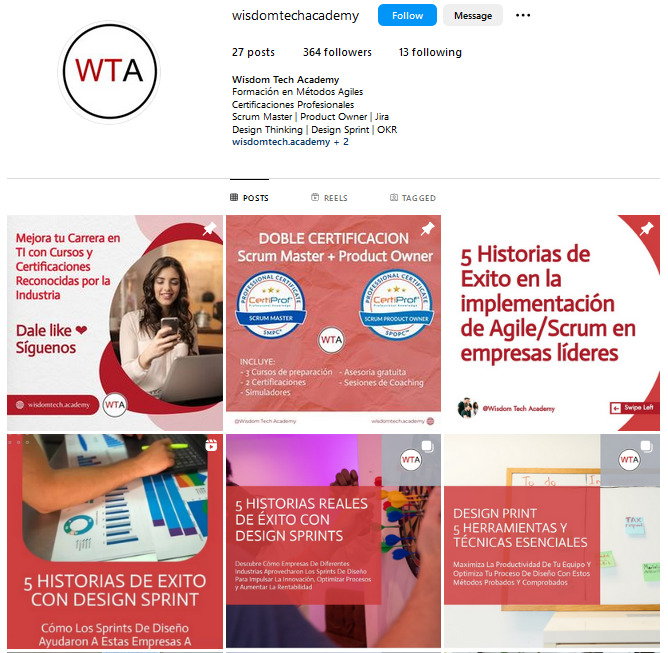 Social media marketing tools can improve your brand and business. But often times we do not know how to leverage these tools to our maximum benefit. Here are the benefits Wisdom tech academy got using Predis.ai, that helped them go from 0 to 100+ followers in just two days!
1. Faster content generation
The burning question is how to generate quality content at scale with minimum time. To answer this question, Wisdom Tech Academy uses Predis.ai. Using Predis.ai, they are able to generate images, reels, carousels and captions in seconds.
This saves them a lot of time which could be used on the business instead.

2. Consistency in posting
It is not a surprise that you need to be consistent on any social media platform. With new accounts pushing content every day, reduced impression share, and increased competition, you need to be regular to get in front of your customers. Consistency is the key to social media marketing.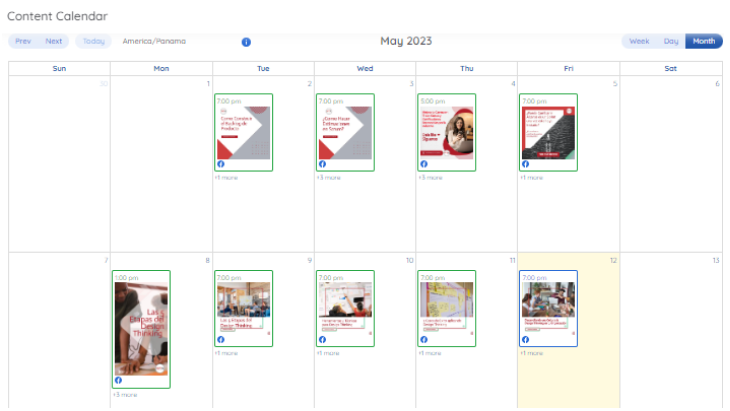 Wisdom Tech Academy was able to stay consistent with its posts, and it helped them in reaching 100+ followers. They used the Predis.ai content scheduler to make their work easier and hassle-free. Posting at least once a day is necessary to keep up with social media exposure. This will allow maximum reach to your posts.
With Predis.ai they easily create and schedule the posts on Instagram for a whole week in a single session. Thereby giving them valuable time that they can invest in their core business.
Predis.ai is helping us with content ideas and social media post generation with just a few clicks. As predis.ai allows us to create and schedule content, we can generate all content of the week in a few mins, then schedule the content for the next business days.
– Wisdom Tech Academy
3. Captions and Hashtag generation
Predis.ai allows Wisdom Tech Academy to generate captions in their language that ensures their content gets maximum engagement. Predis.ai generates descriptive captions in seconds in multiple languages.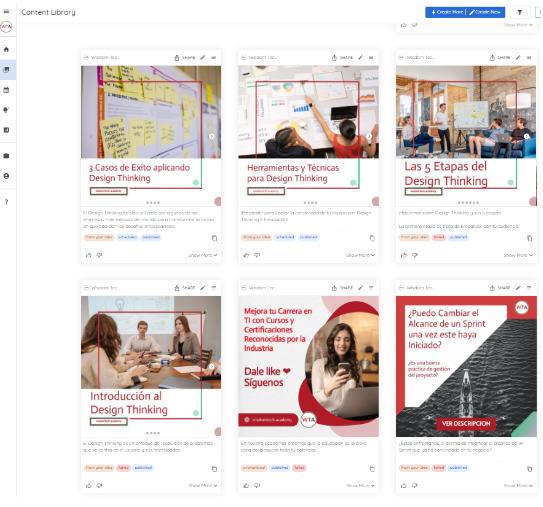 It is known that hashtags are really important when it comes to Instagram marketing. You can reach a large number of accounts on Instagram if you use hashtags. However, choosing just any other Hashtag is not going to help you! Posting pictures or videos with the correct and related hashtags is the secret.
Predis.ai has been a very essential tool to save time and create the best content for Wisdom Tech Academy. Check here what they say about Predis.ai. Using Predis.ai Wisdom Tech Academy is able to generate content, caption and hashtags faster, and also helped them with scheduling the content with within minutes.
Read similar,
Kylie Cosmetics Instagram Marketing Strategy