You might have got an Instagram email with the subject "[username], we've made it easier to get back on Instagram."
You could have received a message like "We're sorry to hear you're experiencing difficulty signing into Instagram. We can assist you in regaining access to your account."
This is a regular occurrence, so don't believe you're the only one who has gotten such a message. Many Instagram users get similar messages on a regular basis. They fear seeing them in their inbox because they indicate that someone is trying to access their account.
But the first question is, what is the true meaning of this message, and why did you get it? This blog will address that issue, as well as show you how to safeguard your Instagram account and prevent receiving such messages.
What is the meaning of the message 'we've made it easy to get back on Instagram'?
This message indicates that Instagram has unsuccessfully attempted to log in to your Instagram account. It appears anytime you, or anybody else attempts to access your Instagram account using the password recovery tool.
This notification does not indicate that your Instagram account has been compromised. It might also suggest that a person who attempted to access your Instagram account gave you this message or that it was a fraudulent email.
4 Possible Reasons Why You Might Have Received the 'we've made it easy to get back on Instagram' Message
Here are the four most common reasons why some Instagram users have received the 'we've made it easy to get back on Instagram' message.
1. You might have tried to login into your account using the wrong credentials
The first possibility is that you merely attempted to sign in to your Instagram account. You used the incorrect spelling of your password or username when doing so. Whether you can't sign in, try to see if your caps lock is turned on.
As a result, you could be utilizing capital letters instead of small ones. You can use a password manager like LastPass or KeyChain.
When you use a password manager, you don't have to input your password every time, which eliminates typos and errors.
2. Someone else attempted to login into your Instagram account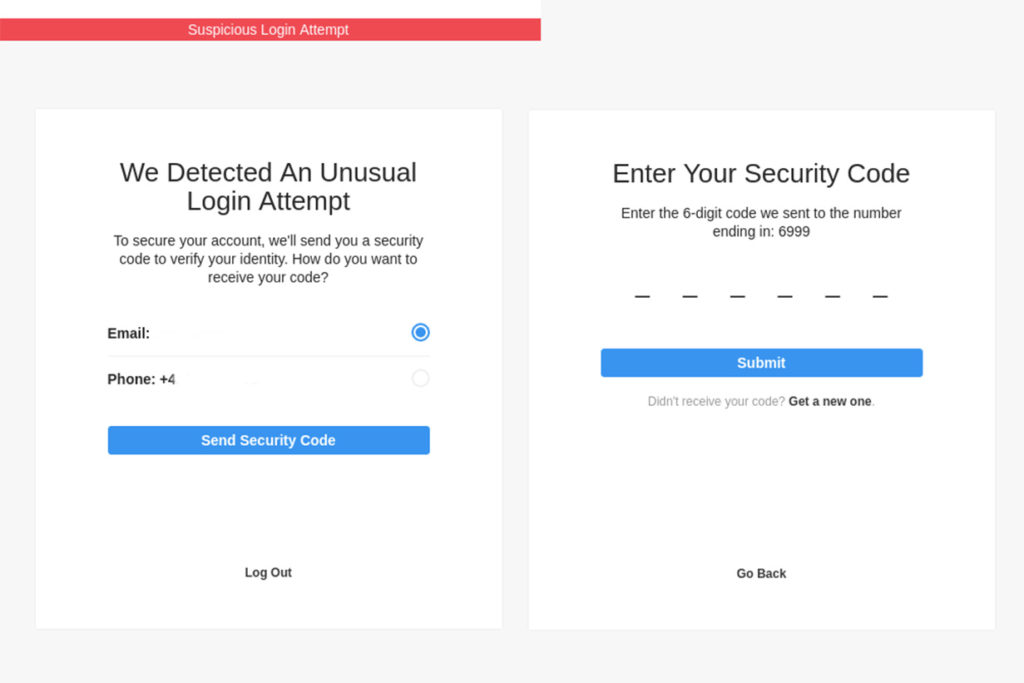 The second possibility is that someone else tried to login into your Instagram account. You should not be concerned since it is possible that someone else's username is similar to yours, and they mistakenly typed the incorrect spelling.
It might also be a member of your family, a friend, or an acquaintance, such as your children or spouse. If no one can access your account, it was most likely fake signup.
In this situation, you must immediately reset your Instagram password and enable two-factor authentication.
3. Your Instagram Account Has become a Victim of a Brute Force Attack
If you get a number of emails like "We have made it easier to get back on Instagram" on a frequent basis, it might be a brute force assault.
This is an automated assault in which the attacker tries to guess your password. They keep submitting your login credentials until they find the correct login username and password.
Such assaults are often carried out by computer networks that target thousands of Instagram users. People carrying out these assaults purchase password databases from sources, which contain regularly used credentials.
If your Instagram email address and password from another service are stolen online, you can be subjected to a brute-force assault. Otherwise, you can be pretty famous or have a good Instagram profile that someone would want to get into with a little more effort.
There are two strategies to prevent brute force attacks:
By enabling two-factor authentication, often known as 2FA, on your Instagram account.
By using a unique password that you have not before used on another application or service.
4. It might be a fake message
Even though it seems to be genuine, this Instagram message might be a forgery. This is why you should exercise caution while using the internet. Phishing emails are those that include a link to a hacker-controlled website. It is hidden inside the site you utilize, in your instance Instagram.
Even if you believe it is a real email, it is not. Hackers use sophisticated tactics to make the Instagram message seem legitimate. They do this by giving it the same feel and appearance as an Instagram email, including the layout, colors, and Instagram logo.
You're probably wondering why they sent you a message stating, "I'm sorry to hear you're experiencing difficulties getting onto Instagram. We can assist you in regaining access to your account." The hackers might include a link to a website that appears similar to Instagram in this email.
You will unintentionally type your real password in the phony pass area, disclosing it to the hacker.
Aside from registration notice emails, there are various sorts of phishing emails. These include allegations of copyright violation, account hijacking, and verified badge offerings. As a result, you should constantly question whether any email you get is real or not and make efforts to authenticate it.
How can you stop getting "We've made it easy to get back on Instagram" messages?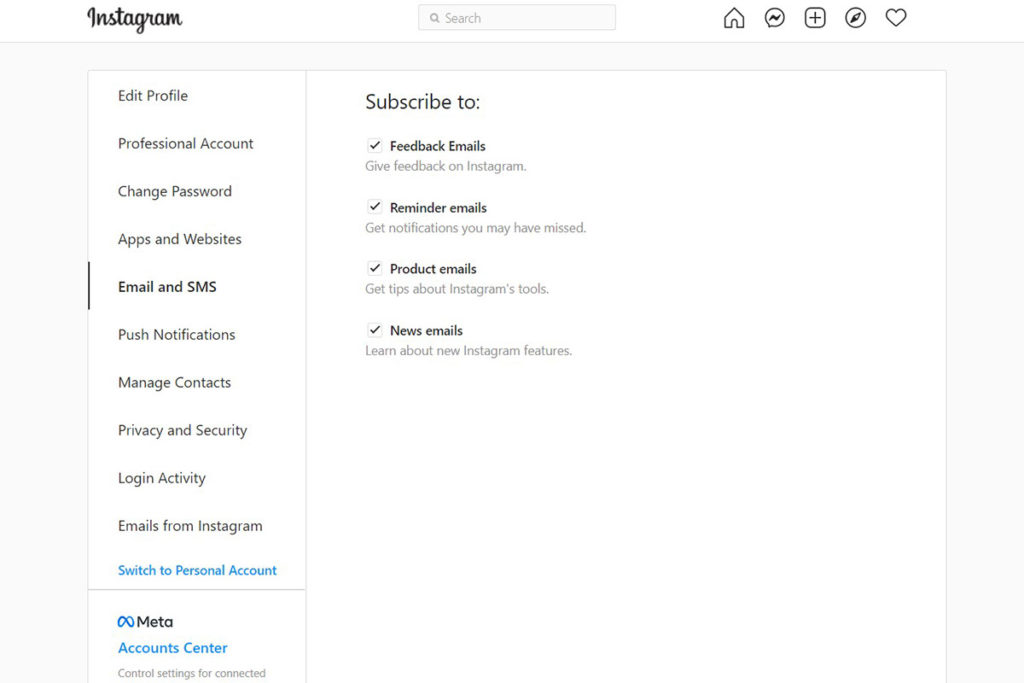 In two methods, you can restrict or eliminate such "Sorry to hear…" communications. These are some examples:
You can change your Instagram email address. If a hacker tries to sign in to your Instagram account using just your email address and does not know your password, you can disable email notifications.
Rather than using phone numbers, this can be accomplished using authentication apps such as Google Authenticator or Authy. However, even after enabling this option, you may continue to receive emails.
Wrapping It Up
To keep secure on Instagram, you must be aware of the possible threats to your account and how to defend it from them. This article addresses the strange login notification emails you may have received from a hacker rather than Instagram.
Such messages have been received by a large number of Instagram users. You can simply and quickly determine whether or not these emails are real. You can also create a separate or fresh email for your Instagram account as well as your other social networking profiles.
This email should not be common, should be challenging to decipher, and should not be shown anywhere online. You should also disable the contact via email function inside your Instagram handle.