Social media has a large pool of users that is untapped. Leveraging social media effectively allows the companies to know what their audiences are thinking and also, how to approach them.
There are 4.14 billion active social media users. This number can be attractive for the brands looking to build a consumer base. There are various ways to know your customers, but the best way is to use surveys. Using survey software helps you learn what your audience thinks about your product/service.
You need to know which social media works out well for your business. There are various options such as Facebook, Instagram, Twitter, Snapchat, etc. So, choosing the platform is vital where you want to market your surveys.
This article is for brands/companies who do not use any social media channel to boost their survey responses.
Let us begin:
Why are surveys valuable for your business/brands?
The brand aims to provide excellent service to your audience as well as give them seamless solutions. For that, the brands need to know them. They need to understand what the customer thinks about the product/service or what service they need.
By using a customer satisfaction survey you can be sure of that. Surveys can help you identify any potential problems your customers may face so that you can find solutions for them. Creating surveys for social media takes time, and you have to be sure that you reach the right audience. You can also use your creativity to gain the best insights from your customers. You get to narrow down the concern areas that bring awareness to your brand.
Now, let us see how you can use surveys on social media.
How to post surveys on your social media profiles?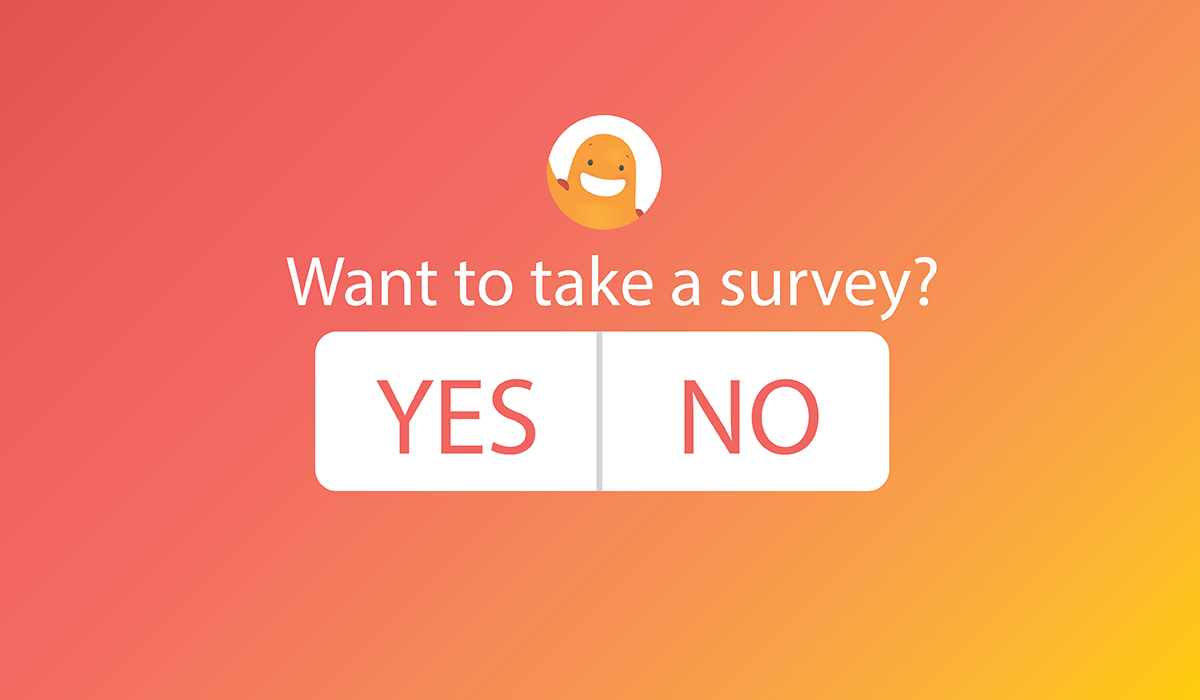 Once you have created the survey, you can use the customized survey URL and share the surveys on your desired social media channel. This social sharing works well if your survey is for your existing customer base and also based on the demographics that get represented in your social media audience.
If you are using professional survey software, they have integrations with social sharing software like Buffer. A survey software also has a distributed feature that allows sharing the survey to various social media platforms with few clicks.
Spacing out when you post the survey on social media will increase the likelihood of reaching a higher percentage of your followers and improve the overall response rate.
Where to post surveys on social media for the best response rate?
While deciding where to post your survey on social media, you need to consider your target audience and survey goals. Here are some common social media platforms to target with demographics before making a decision:
Facebook
Twitter
LinkedIn
Pinterest
Instagram
How to get more responses by posting your surveys on social media?
It looks simple to log in to your social media account. Sharing the link to your survey and done. This plan won't get you anywhere with the responses. Here are some of the ways to get more responses by using your surveys on social media:
Different demographics work for distinct social media platforms.
As a brand, you cannot make the mistake of assuming that the demographics of every popular social media platform work the same. Twitter, Instagram, Facebook, and LinkedIn have their unique audience and are capable of providing unique insights measured from your survey. The brands need to target the ideal audience with the apt surveys to get stunning survey results from social media,
Use mobile surveys to acquire more respondents.
Mobile users account for nearly 70% of internet traffic globally. Sending mobile-friendly surveys also allows getting all these respondents to take the survey. So, if you have a web survey, you can make it mobile-friendly, or you risk losing a large segment of your target audience. Nowadays, online survey tools make it easier for brands to deploy mobile-friendly web surveys that can decrease survey drop-off rates.
Provide incentives for filling out the survey.
There are various reasons why users do not attempt your survey. Improve the response rate of the users by incentivizing your web surveys by offering rewards. It can decrease drop-offs and increase the response rates in one go. Social media can allow people to take your survey and prioritize it even over their tasks.
It is not necessary to provide every user with a reward for completing the survey – you can enter their name into a raffle for a prize on completion of the survey.
Summing it up
Posting your survey on social media is a great way to get responses regardless of the demographic you are trying to reach.
Whether you are using Facebook, Pinterest, LinkedIn, or Instagram, the right survey software will help you get responses from your followers quickly and easily.
Author Bio
Kaumudi Tiwari is the digital marketing lead at Zonka Feedback which helps businesses in creating as well as customizing engaging surveys to boost their customer satisfaction scores. Connect with Kaumudi Tiwari on +91-9716941972 and [email protected]
For more social media tips and updates, follow us on our Instagram!