Are you new to TikTok and going to record your first captioned video, or have you been using the application for a while but want to add some relevant text straight on your video?
Videos containing text or captions are more likely to be watched by 80 percent of the US audience.
This is consistent with research by In video on how the top 300 businesses would use TikTok in 2021, in which over half of the 650 trending videos we examined contained videos with on-screen text.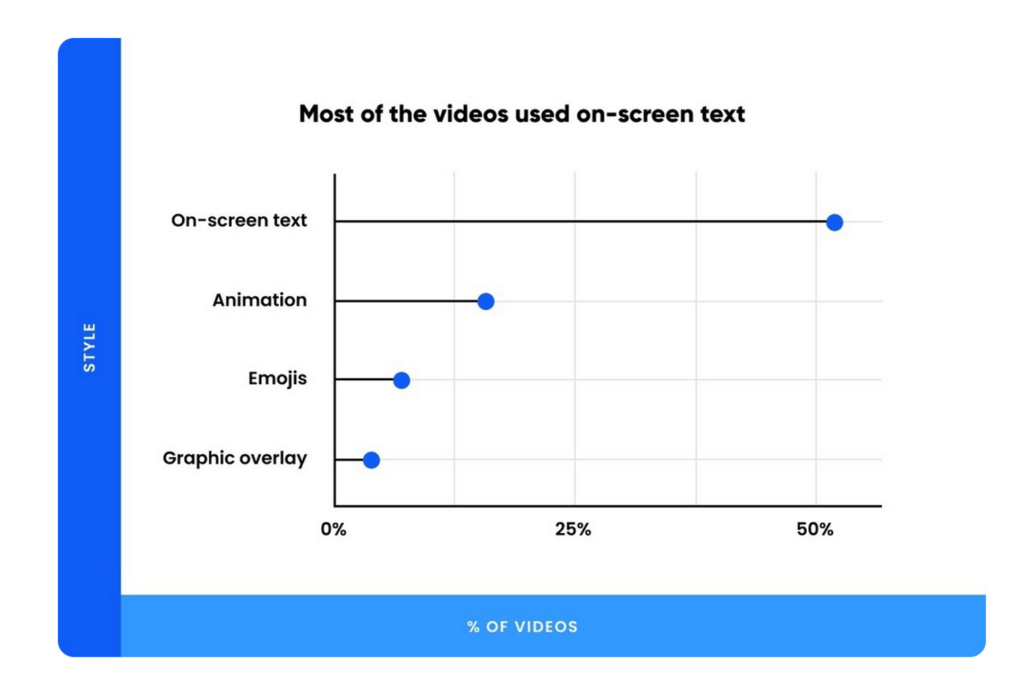 TikTok has established itself as a social media sensation. With 800 million active users globally, the platform shows no signs of slowing off in 2021 or beyond.
There are a lot of new skills to master for TikTok users, from understanding which hashtags to use to select the proper background music for your videos.
Including text in your TikTok videos is a quick and easy method to bring your content to life. In this blog, we will talk about how to add text to Tik Tok videos.
What Is Tik Tok?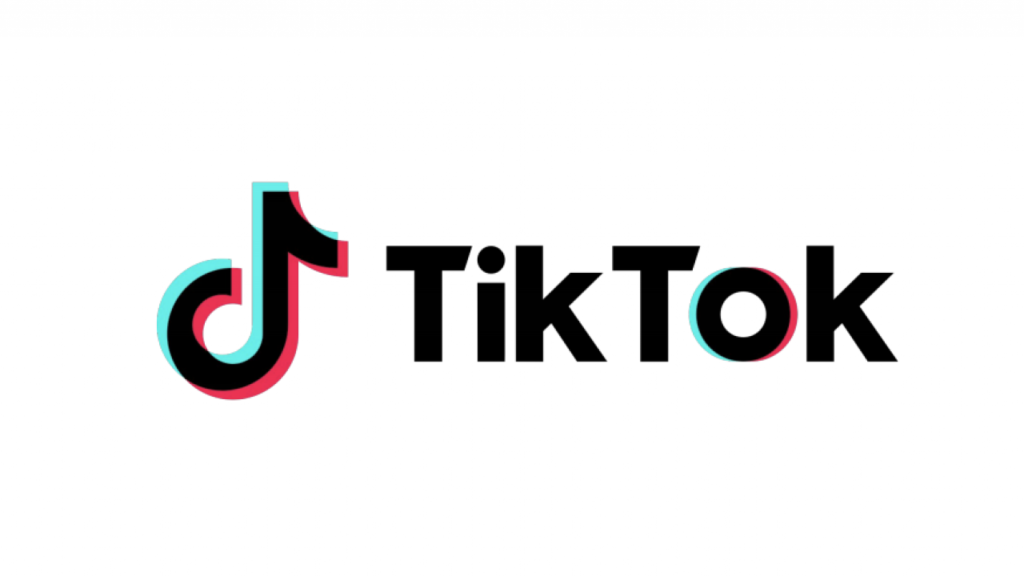 Take some time to become familiar with the platform if you are new to it. TikTok is a popular social networking app that allows users to make and share short, entertaining videos frequently with music.
From dancing challenges to exercise routines to lip-syncing videos, this interactive platform is quickly gaining popularity among the general public, including celebrities and major companies. With so much competition to 'go viral,' it's critical to master the TikTok essentials so that your video stands out.
Nobody exactly knows what makes a TikTok video go viral, which is why you have to try everything to communicate with your audience.
Benefits of Adding Text to Your Tik Tok Videos
Texts are the first direct way to communicate with your TikTok followers. After reading this blog, you will understand how to add text to TikTok videos, edit them, and tweak the text so that they appear and vanish at a specific time duration. But first, let's take a look at the overall advantages of adding text to Tik Tok videos.
1. Allows You To Build Suspense
The basic goal of adding text to Tik Tok is to create suspense. Have you ever been scrolling through TikTok and started watching a long-ish video that keeps you engrossed and anxious? Only to stimulate the mood with a textbox that says, 'Follow for part 2'?
It generates a feeling of unpredictability, as well as dramatic suspense. The crowd is kept on their feet. And, sorry to break it to you, but this is all a ploy — the sense of suspense brings the viewer to the creator's TikTok page, which boosts views, followers, and interaction.
2. Narrates The Story of the Video
Make use of TikTok's text feature to communicate storytelling. This may be accomplished in a variety of ways, for a variety of goals, such as conveying your personal narrative, educating your audience on important issues, promoting your brand image or products, and so on.
Adding text to your TikTok makes it more likely to capture your viewer's attention, even whether they're on a crowded London tube, in line for McDonald's, or in the middle of a party — believe it or not, you can get your narrative across. Consider what language will be most effective in persuading people to turn on their sound even in the busiest of surroundings.
3. Makes Your Videos More Inclusive
It's critical to make your TikToks accessible to everyone, and adding text to your video helps with this.
For starters, your viewers will be able to watch the video without sound and still understand the sense of the content. Most significantly, it is the most effective strategy to include people who are deaf, hard of hearing (HoH), have learning difficulties or have attention problems.
Adding text to your Tik Tok video will improve accessibility by helping individuals with hearing or visual impairments understand the information. It allows you to attract additional users to your profile as an added bonus.
4. Promotes Higher Engagement and attract more views
As previously said, adding text to your TikTok video generates content that fosters suspense and intrigue – a want to see more.
You can tell your viewer to continue watching for the surprise or to look at the follow-up video by including text. They will do as they are instructed if they are entertained!
As a consequence, you'll get more profile visits, more views on other TikTok video thumbnails, and your total engagement will rise.
Adding text to your TikToks also makes them more engaging than a standard slideshow. Let us not keep you waiting any longer. Learn how to add text to TikTok videos quickly and enjoy sharing stunning content on the app.
How To Add Text To Tik Tok Videos?
To begin with, learning how to add text to Tik Tok videos will make your video content more fun and easier to understand for viewers. Second, text can play an important role in effective storytelling on the TikTok app.
Have you ever felt that your TikTok videos lacked engagement, inventiveness, or inclusiveness? We have a solution for you: add text to your Tik Tok. It's quick and simple, but make sure you master these six steps: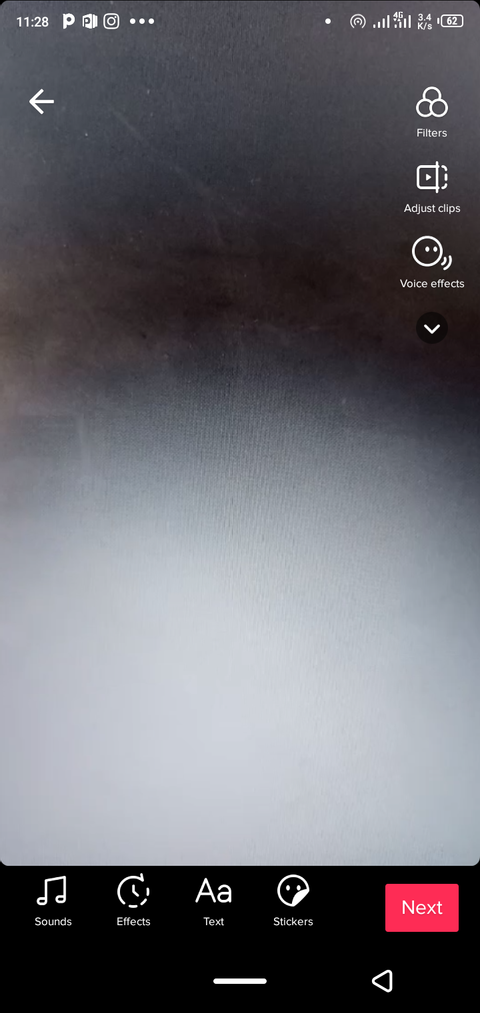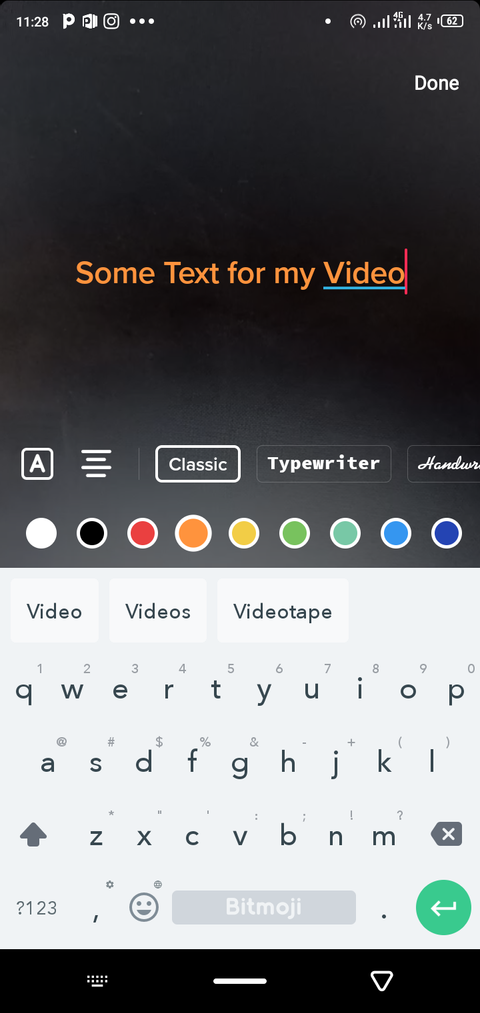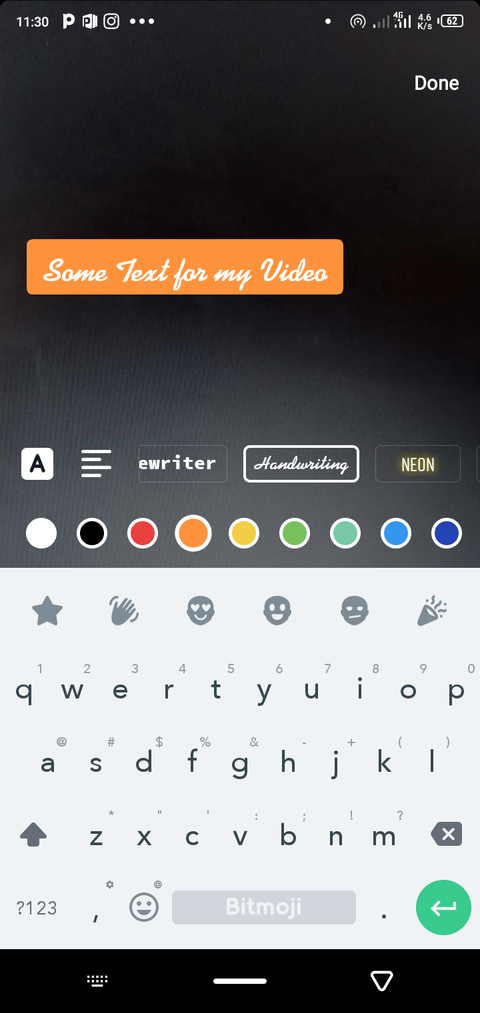 Source: Make Use Of
To begin, go to your home page and click the "+" button to create your TikTok video. This may be from any video(s) recorded on your camera roll, or you can film a new one.
Customize your video to your favorite style by adding any effects or filters, then click "Next."
It's as simple as it sounds: click on the "Text" button with the "Aa" sign above it. It will display a small text box, followed by your phone's or tablet's keyboard. This will allow you to type whatever you desire. Be creative and original.
This is the exciting part – you can personalize your text.
You can also adjust the duration of your text, but you'll need to read it down to discover more.
Click "Done," and you've successfully added text to your TikTok, but wait a minute.
Don't forget to save your TikTok by clicking the checkbox in the corner.
How To Edit Text In TikTok Videos?
The options are limitless: adjust the font, color, size, and placement of the text. All of these choices can be found right above your keyboard. Let's discuss the step by step approach on how to edit the text in Tik Tok videos: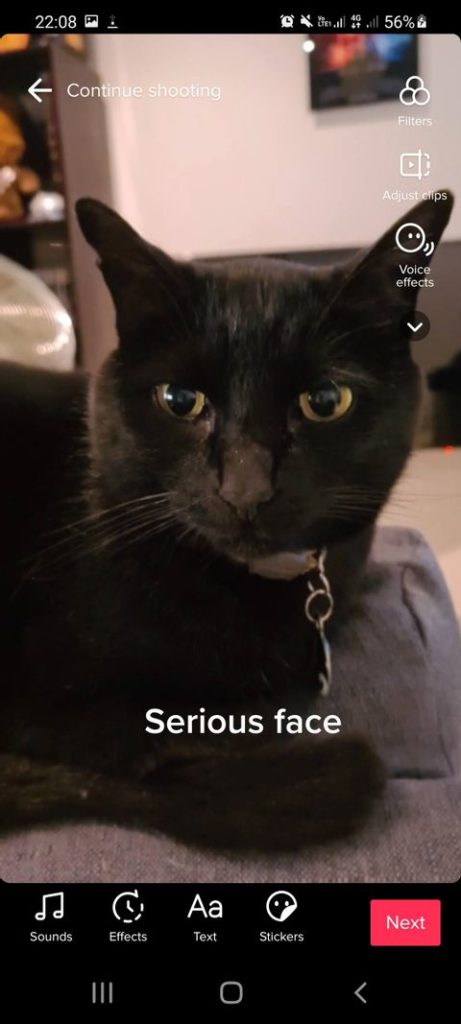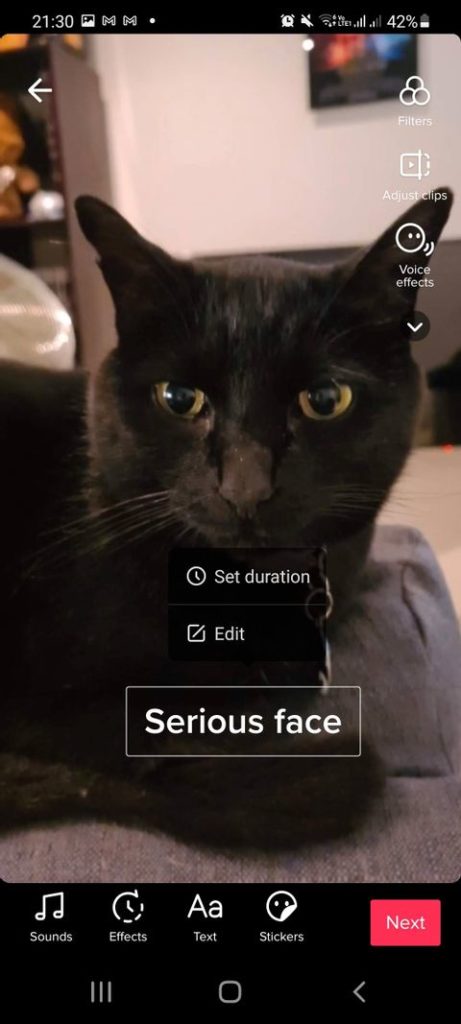 Source: Make Use Of
Use the "A" button to highlight the text, making it bolder and more expressive.
The "lines" adjust the text alignment – left, center, and right alignment, as well as a text justifying.
Change the font by using the settings on the top-left side of the text menu. You can make it bold, italic, or underlined in the same place.
Just below this, you'll notice plenty of different colored circles. Simply choose a color that appeals to you, and your text will glow. Who doesn't appreciate a splash of color?
To add some variation, you can vary the placement of your text on the screen by pressing and dragging it.
Similarly, you can resize the text by zooming in and out with your fingertips.
To proceed with the next steps, click "Done" in the top-right corner. Hopefully, your text is as visually appealing as your TikTok video.
How To Set Time Duration Of Text On TikTok Videos?
In order to make your videos more interesting, you can choose how long you want the text to display in your Tik Tok and make it disappear as the video plays. You can even pick the point in your Tik Tok video where the text should begin to display.
'Set duration' is one of the most significant text editing features you'll ever utilize. It allows you to specify how long (or when) your text shows on the screen. Knowing how to add text to specific portions of a TikTok might help you tell stories more effectively.
You can do this with many texts to make it look like they emerge and disappear at regular intervals. Use the following steps to specify how long you want your text to display on a TikTok video: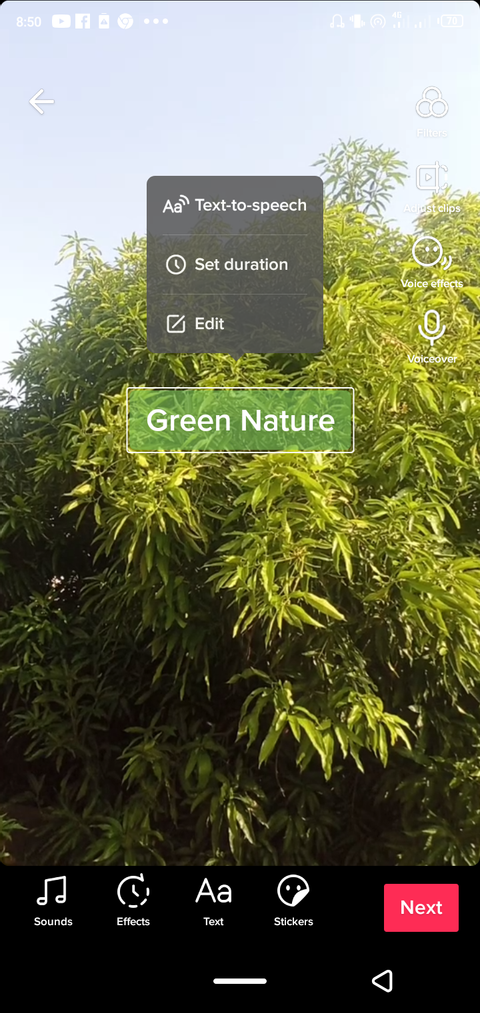 Source: Make Use Of
Click the appropriate text.
Choose the Set duration from the options that appear.
Drag the slider at the bottom of the next menu to the left or right to customize the duration of your text.
To see how the text will appear in the video, use the play button above the time slider.
When you're done, press the checkmark icon in the bottom-right corner of the screen.
You can customize when your text shows and vanishes as people watch your videos by using the set duration option.
How To Convert Text to Speech on Your TikTok Video
There is also the option to convert text to speech. As a result, when your TikTok becomes viral, (obviously!) others will be able to read and hear what your text is saying.
To accomplish this, transform the TikTok video text into speech as follows:
Click over the written text.
Select Text-to-speech. This turns all of the text you've typed on your TikTok video into audio without losing the original text.
Play over your TikTok video to make sure it sounds the way you want it to sound.
List of Brands Who Are Ruling Tik Tok By Adding Text To Their Videos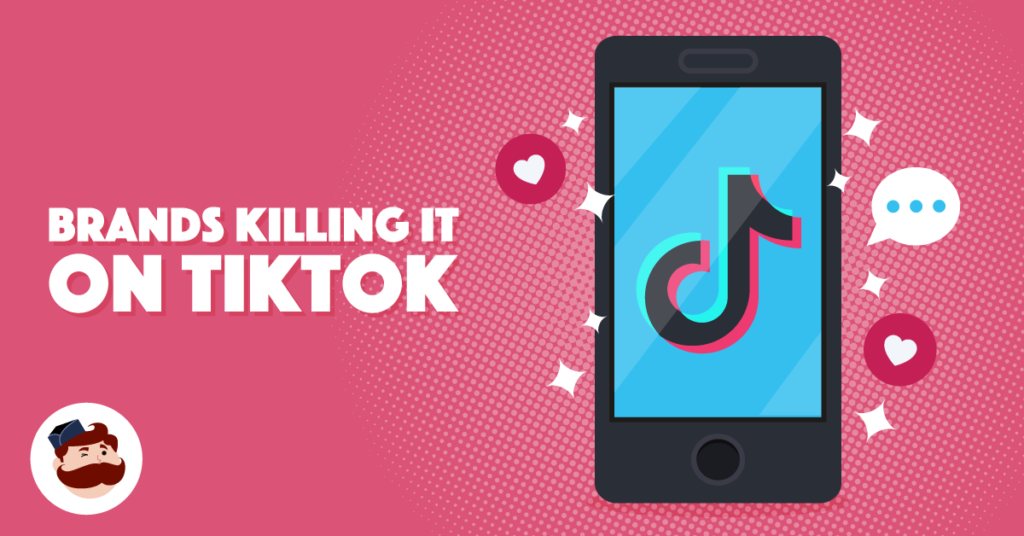 Look no further if you're seeking content ideas for your next TikTok video. Here are 5 brands/influencers who are dominating TikTok by adding text to their Tik Tok videos:
Calvin Klein stays true to form with their brand identity on TikTok, bringing its contemporary, sleek appearance. This contains bright white glossy letters, as well as several hashtags like #stylemycalvins and phrases like 'CK Holiday.'
GymShark, like the rest of the globe, has used its quarantine to demonstrate the advantages of fitness in a fun and interesting way. Using typefaces to convey which day it is ('Day 1 of quarantine,' for example) helps to anchor their movies in the same way that a caption would.
Kylie Jenner, a model, businesswoman, influencer, and superstar, captivates her 4.5 million followers with a deft blend of personal videos and promotional content. She routinely publishes videos of her own items, with skillfully designed content directing visitors to her website. Whether you're a fan of the Kardashians or not, it's evident that Kylie has mastered the art of TikTok content.
Josh Richards is a recognized TikTok influencer with over 16 million followers.
He enjoys captioning his Tik Tok videos with basic black lettering on a white backdrop, in addition to sharing popular music and split-screen videos. He also works with pals for his videos, like fellow influencer Anfony.
In recent weeks, the Washington Post has been introducing a more "human" side of their brand to their audience with a slew of amusing TikTok videos. In their videos, they routinely employ different typefaces and words.
Wrapping It Up
Posting short, lively videos on TikTok can help you reach a wider audience. Adding responsive text to your Tik Tok videos is another option you may try to offer some variation to your content.
However, depending on your motive for using TikTok, several alternative methods exist to express yourself creatively.
It is pretty simple to learn how to add text to TikTok videos. Simply select the text option, enter the text, click on it to get the time period, and then customize as desired. Text can be easily added to TikTok videos without the use of a third-party application. Everything is pre-programmed in the app.
If you have any feedback on this post, whether it's a suggestion, a question, or anything else, please leave it in the comments section below.
You can also forward this post to your friends and siblings because let's face it, we all know someone who is obsessed with being the next TikTok sensation.
Keep visiting Predis.ai, and have a great day.
Follow Predis.ai on Instagram for more updates on social media!