In the past, Instagram has always been positioned as a platform that doesn't require any paid marketing. God help you if you make this statement in the presence of any Instagram handle manager today. From late 2019 onwards, brands and influencers have witnessed an alarming drop in organic reach on Instagram. If you're active on Instagram and haven't heard about this, you may have been living under a rock.
There's talk of this everywhere with the very vocal influencer community crying foul. A lot of users now believe that Instagram ads are now the only way to keep up/increase reach numbers and engagement rates and that organic content just isn't going to perform well.
Some of the top reasons for the decline in Instagram's organic reach are – to increase ad spending from users, an increase in competition from new social media apps like TikTok, and the introduction of new content formats.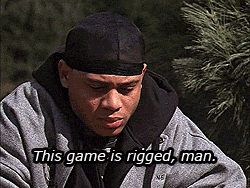 This drop in organic reach has been constant but has varied greatly from handle to handle. A quick glance at any popular online forum like Reddit will more than adequately indicate the magnitude of this problem. While some individuals are reporting minor, sustained declines, others are reporting overnight drops in reach by up to 90%.
While there is no official word from Instagram about this (come on Zuckerburg!), we can only speculate for now.
So, what's causing Instagram organic reach to decline?!
It's a money game, over anything else.
This is probably the most obvious reason for the decline of organic reach on any platform. Sometimes, we tend to forget that Instagram is a profit-maximizing business as well. Those who run Instagram are making a lot of decisions in line with maximizing revenue. Its management would probably strive to make its earnings-per-user figure as high as possible, even if this means sacrificing organic growth. They've been changing the Instagram algorithm subtly and gradually, to avoid sudden shocks and backlashes.
This forces users (with a growth intent) to rely on paid ads to keep Instagram organic reach numbers up and to direct adequate traffic to their websites. Organic content just won't cut it anymore.
This is the bitter truth and it's really a demotivator to create content, but we're completely at the mercy of Instagram.
In fact, there was a very similar phenomenon observed with Facebook between 2013-2014. A study conducted by Ogilvy revealed that the average organic reach of content posted by brands on Facebook pages decreased significantly, from 12.05% to 6.15%. All this in a span of just 5 months!
Rise of the new kids on the block
The last couple of years have seen a rise in the popularity of new social media platforms (we're looking right at you, TikTok). Due to this, the time people are spending on social media is now divided between more apps, giving less time to Instagram alone. It follows that this will translate to lower organic reach, as people are now less likely to see your posts.
The fact that TikTok's is affecting Instagram is no understatement, and it is no speculation either. TikTok now has more users than Instagram, and this is no minor feat, considering Instagram gained popularity back in 2012 and is well-established. To better compete, Instagram also rolled out a Reels feature, which can best be described as a TikTok rip-off (although a well-executed one).
TikTok is not the only new kid on the block though, unfortunately for Instagram. Social audio apps have just taken off in 2021, and youth over the globe have started spending considerable amounts of time listening to live conversations. Clubhouse, of course, is the most popular one, but Facebook, Twitter and Spotify have come out with their implementations of the concept as well.
Another platform that's taken off since its years is YouTube Shorts. While not a distinct platform of its own, it builds on the short-form video content popularised by TikTok. Creators are making full use of this by uploading portrait videos less than a minute in runtime.
While organic reach has dipped (understatement, we know), you may not HAVE to start shelling out for ads yet. There are still ways you can keep your audience engaged and increase your organic reach. Here are a few.
Reels, reels, REELS!
We've spoken a lot about the importance of Instagram Reels on this blog before, but it really (Reely?) cannot be emphasized enough. The popularity of the short video format has grown exponentially since TikTok's launch (remember when it was called Musical.ly?). Part of this is because of our shortening attention spans; long videos now will only do on YouTube. Instagram knows this, which is why the button to access Reels is smugly located at the bottom-centre of your screen, which is where your thumb will naturally hover.
Undoubtedly the best thing about Reels for marketers is that your videos will be visible even to users not following you. As long as you use the right hashtags, and your videos are engaging and unique, you can reach a much bigger portion of your target audience than with conventional posts. The number of Reels posted by an Instagram profile also ties in with how the algorithm works, so that's a double win. It is no exaggeration to say that an account with a mere 100 or so followers, can easily reach over 1000 people through Reels. Read that again.
Just remember, keep your Reels short and engaging. Use appropriate and plentiful hashtags and create content around topics that are trending.
Not willing to pay for expensive hashtag finder tools?
Nothing in this world comes for FREE, except our free Instagram hashtag generator tool which is equipped with premium APIs and strong features. Check out right now!
It's also a great idea to spend some time every day scrolling through Reels sections of different accounts. This will help you get a clearer idea of the topics that are trending. It'll also make you aware of any challenges/movements/songs that users are making Reels with. Reels on trending topics can bring in a lot of engagement!
You can never have too many videos
Videos get you more engagement. Period.
This follows from the last point, but recent metrics have revealed that video consumption has had a Y-o-Y increase of EIGHTY percent. This means, If you're posting a video, and a person sees it, they'll probably watch it for at least a few seconds before deciding whether they like it. Reels are probably the best example of this, but Instagram has other video consumption formats as well, that you should use to maximize your organic reach on Instagram.
Go live! Instagrammers love watching Live videos for varying reasons, but perhaps the most obvious one is that Live videos bridge the gap between the physical and virtual world. By watching a live stream of something that may potentially be going on in another part of the world, it gives them a feeling of 'being there' and being a part of the proceedings.
This is a part of the reason why the viewership of IG Live has increased so much during the pandemic. Going live is also a way of showing your audience what happens behind the scene in your workplace/home etc. to reveal a more human side of your brand, while simultaneously increasing your Instagram engagement.
IGTV works great for long-form videos as well.
It's important to note that there should be a strong attention-grabber in the first 10 seconds of your IGTV. These 10 seconds can make or break your video's performance in terms of views and actions taken.
Rather than aesthetic, well-produced intros that you often see in YouTube videos, try starting with a sharp statement that will make viewers want to keep watching.
In order to keep your followers hooked and watching your profile, you can also start an IGTV series. Believe it or not, there are still people who love to see new long-form content on social media platforms.
An IGTV series can be about anything really. For example, if you run an Instagram tech blog, you can do a weekly series of all new products and developments in the industry. For entertainment-focused handles, pop culture discussions, fan theories etc. work really well.
Collab with other Instagram personalities
One of the most popular ways to fastrack Instagram growth is collaborating with other influential Instagram stories. Make Stories, posts and Reels together so their audiences are exposed to you and your content as well.
In the early stages of growing an Instagram account, it is hard to make a convincing case for yourself when you're reaching out to big influencers for collaborations. It's a good idea to first collab with smaller influencers; they are more likely to return a positive response, and usually have a more engaged audience.
As your account grows, you can start reaching out to bigger influencers, and they'll be more likely to want to work with you!
Invite your followers to engage with your content
This is a huge aspect of social media marketing in general. There are many ways of doing this without sounding tacky or desperate for followers. You can use fun polls and MCQs on different aspects of your brand in your Instagram Stories (Pro tip: push your Stories and posts when your audience is most active on Instagram. This is called the optimal posting time). You can also invite followers to tag their friends and peers that the post may be relevant. This is another way of reaching an audience that isn't in your follower base.
When you're done trying these, run a contest! Contests are a great way to engage your audience, as they now have an incentive to engage. Make sure you're incentivizing your contest with something people care about (like winning an iPhone?). Include contest 'tasks' for participants like tagging you in a story of their own, featuring your products. Your product and handle are now exposed to their followers as well!
There's really nothing that can cause a buzz like a well-developed contest.
Optimize your posts with Predis.ai
Use Predis.ai's Post Improvement feature to predict how your posts will perform before you push them out. You can gauge the overall expected performance through an engagement indicator, and get suggestions based on:
Posting time and date
Whether your creative will resonate with your audience
Caption length
Number of hashtags
Recommended hashtags
This is done through analysis of your handle, audience and performance on previous posts. The AI uses these parameters to assess what works for your handle, and what doesn't. If this sounds too good to be true, we get it. See for yourself with the 7-day free trial!
If you've hit a roadblock, and are unable to figure out what to post on Instagram, check out Predis.ai's Content Calendar feature. With a small input from your side (basic information about your business/handle/industry), you can get fresh, unique post ideas with suggested creatives. Bid adieu to your writer's blocks, and keep your followers hooked with great new posts.
---
So Instagram organic reach is dying; surprise, surprise. While this isn't great news for social media marketers and influencers, it's definitely not the end of the world. If you used these tips in your content strategy, we'd love to know how they worked for you. For possible reasons why your hashtags aren't working, read this detailed guide. If you have tips that worked wonders for your own handle, let us know! Follow us on Instagram for more social media marketing tips and updates.
Let us know of any great Instagram bio ideas you may have, we'd love to hear from you! Share your opinions in the comment below or refer to the tips in the article. Also, don't forget to check out this article on evaluating the content that works best for your handle!
---