The background of a picture has a significant influence on how it is presented. If you want to utilize a photograph for marketing purposes, it is critical to select a background that draws attention to the primary topic. Of course, you'll need a professional tool to change background color of photo without affecting any details.
With so many powerful technologies accessible, AI is an exceptionally fast and simple method to change background color of photo. Swapping out image background colors is a wonderful way to boost visual appeal and concentration and decrease distractions. You may really profit from adjusting your picture background, whether you are photographing a product, a person, or an animal.
Fortunately, there are various powerful internet tools available to assist photographers, marketers, and creators like yourself in swiftly changing image backgrounds online. To get you started, keep reading to find out the simplest method to change the background color of a photo.
Does The Background Color of Image Really Matter?
It is critical to pay attention to an image's background. The background adds a lot to the picture. It establishes the image's context and compliments the foreground.
The picture is incomplete without an appropriate background. The background should be designed such that the foreground receives the essential emphasis and seems distinct and appealing.
It is critical to match the background color to the foreground color. The background color should be selected such that the foreground stands out and is properly focused. A good contrast should be maintained between the foreground and background hues. If there is insufficient contrast between the foreground and background colors, the picture will seem drab, unclear, and unappealing.
A black item, for example, will seem incredibly discrete and difficult to identify against a dark background. In this scenario, it would be appropriate to replace the image's dark background with a bright one.
How To Change Background Color of Photo?
So, how do you change the background color of photo? As previously said, the technique is relatively simple, but certain guidelines must be followed.
It's now time to get started with this step-by-step guide to changing the background color of your picture using an image editing application.
1. Choose a Background Removal Tool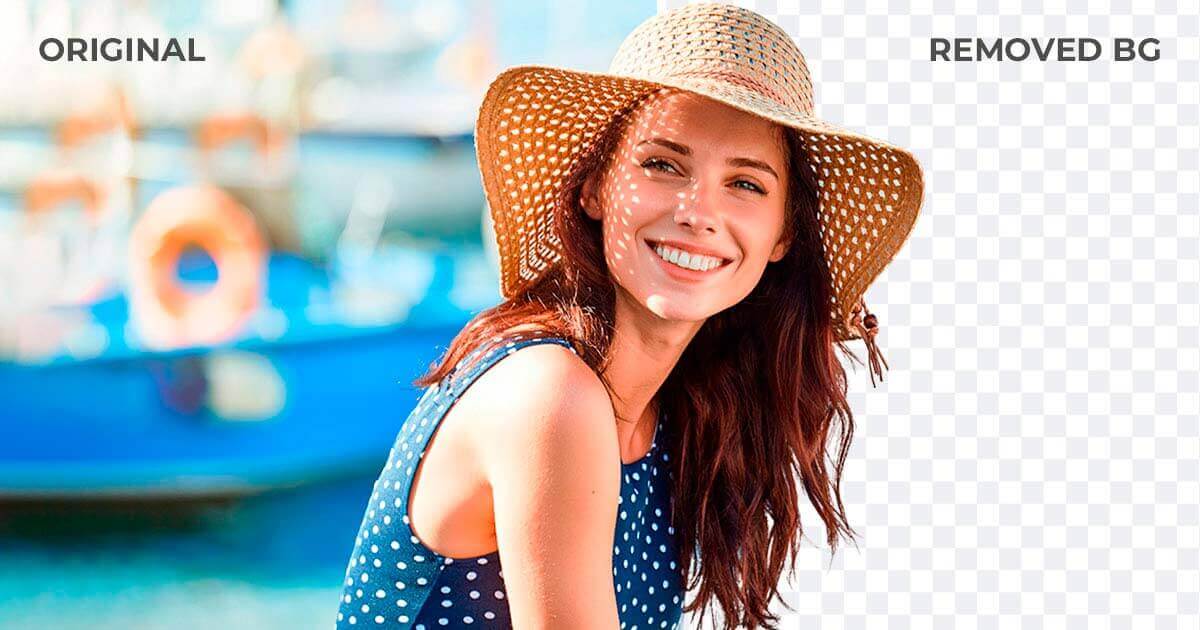 To begin altering your photographs, you must first choose an automated background removal tool. While manually altering the background color is feasible, it is strongly advised to utilize a futuristic, AI-powered tool.
In this manner, you can start automatically deleting, editing, and changing picture backgrounds right away. Indeed, numerous tools have bulk image editing features. This allows you to edit hundreds of photographs at once, drastically accelerating your productivity.
When choosing the ideal tool, keep the pricing, available features, and complete color control choices in mind.
Simultaneously, many tech-savvy photographers may be looking for a solution that offers extensive API capabilities. To begin altering the background color, you must first choose a reliable removal tool.
2. Select the Image You Want to Edit
After deciding on the appropriate tool, you can now pick the photographs to be edited. Most online background color-changing tools accept photographs of jewelry, clothes, people, and a variety of other image kinds.
In this manner, you may submit almost any image to your online tool and get high-quality results. However, you should seek photographs with a very clear, different background.
Of course, this improves the picture quality significantly. It is unquestionably critical to choose and arrange all of the photographs that you want to alter.
3. Upload and Mark the Main Components of Your Image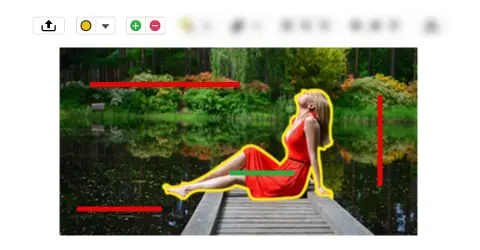 It is now time to submit and annotate your photographs. Package your photographs in common file extensions like .JPG, .PNG, or .JPEG.
Then, just upload them to your chosen crop-out background website. Using a specific collection of tools, you may swiftly mark up your image's background and foreground.
Simultaneously, highlight any semi-transparent items, such as hair. These tools use a cutting-edge proprietary algorithm to guarantee that your photographs are handled correctly.
You can, however, employ extra resources to assist you with smooth edges, changing contrast, and modifying tough corners. It is necessary to upload and mark your photographs to alter the color professionally.
We suggest using any AI-based tool that will help you to detect the subjects automatically. This way, you don't need to worry about anything and the AI does your job in seconds. Different AI tools will have a different levels of accuracy when it comes to detecting a subject and its background.
4. Swap Out the Background Color of Your Image
After you've deleted your background, you may replace it with the color of your choice. The best background editing tools have a full-color control pallet that enables you to make smart changes to the background of your image.
You may adjust highlights, color temperature, and shadows using these tools. Simultaneously, these design options allow you to alter saturation and brightness to make your unique photographs stand out.
Of course, you can always utilize your palette to completely change the background color of photo. Without a doubt, it is critical to replace your background with your new colors.
5. Check and Download the Image
You are now finally ready to review and download your picture findings. Begin by inspecting your picture for messy edges, wrong corners, or poor aesthetic attributes.
If you see any, make some simple adjustments right once to improve the outcome. Once you're pleased, you can effortlessly download your picture and save it to your computer.
To guarantee that your image can be utilized elsewhere, select common file extensions such as .JPG or .PNG. When you're finished, you may check, download, and use your altered-background picture.
To efficiently switch backgrounds to any color online, follow a few simple steps. To begin, choose an online magic background eraser tool to assist you in speeding up your picture editing. Next, choose the photographs you want to work on.
You can now submit your product photographs and then designate the foreground and background. Then, you may officially change the color of your background. Finally, you may review and download your picture. Follow the steps outlined above to discover the easiest method to change the background color of photo.
Best Tool To Change Background Color of Photo – Predis.ai
If you're a complete novice with no prior expertise with picture editing, we propose Predis.ai Background Color Changer. It's an online background color changer designed to remove background from images and add any color or background image of your choice.
It employs intelligent AI capable of accurately recognizing the subject's edges. In this manner, you can be certain that it will not harm any vital features of the primary subject.
Even if your image has many subjects, Predis.ai Background Color Changer will keep all of the vital features. The tool first transforms your image into a transparent image and then changes the background.
Further, you may utilize Predis.ai Background Color Changer's editing panel to change an image's background with a solid color. You may use the tool's built-in templates to create a new background for your images. You may also use Predis.ai Background Color Changer to create a custom background.
Wrapping It Up
To be honest, there are a variety of reasons why someone would want to change background color of photo. Changing the background color of a social media post or a brand logo for your business can help you to make your design more attractive. And, to that end, we've provided various alternatives.
Predis Background Color Changer has a lot of settings and produces a lot of realistic results. It's now your chance to try! We can't wait to see what you come up with!
Since we are here, Are you looking for something much more revolutionary which will even help you make content! Sign up for Predis.ai today!

Manage your social media channels and also improve engagement by designing interactive posts within a few clicks.
For more social media tips and updates, follow us on our Instagram!