Many of us think that making a transparent image requires photoshop skills, but it is quite easy using online background remover tools. Images are a very important part of today's world. At present, the images don't just stick to their basic form and textures. The images will be edited to make them legible for all forms of use. Images are a highly collaborative part of any sector. They are a form of expressing various things and Ideologies. This is a major reason why editing tools these days are increasing in variety and are used very often to alter images. This is why many websites have released online background remover tools.
Removing the background can be a tedious process when tried to do manually. This is why the advancements are going even further with AI-operated tools. These tools are a modern way of editing pictures and not posing any laborious work at the same time. There are many best online background remover tools at present that are free.
These AI-operated background remover tools recognize a picture through artificial intelligence. This then detects the image and removes the background of the image giving a transparent image of the object. In this way, any image can be created with a transparent background. Further, the image can be edited in any way by the addition of any color or choice of background needed.
There are various online background remover tools for free in 2022 that can be used to create transparent images. Moreover, it is no more laborious. Within minutes a transparent image can be created for free.
Purpose of a background remover –
To be precise, there is no single use for a background remover. It can be used for any purpose. Right from business to marketing all the fields require images. A transparent image is used to show the products, services, etc. There are many ways an image can be turned transparent. It can be either done manually or automatically through an AI tool.
Transparent images created via any app or AI can be later edited to have a different background or can be added to other images. Isn't this just amazing? How one can change the image to their required characteristics. The images mostly consist of objects like for example, cosmetics for a cosmetic company. These images can be added with a different background and used for display pictures, product marketing, and enhancement. Let's see various online background remover tools for free in 2022.
How to remove background online from an image –
Usually, background removal is a very easy process and consumes less than 5 minutes. Follow the steps below to remove background from any image –
Go to the desired website
Upload the image in the upload option of the website
The uploaded image is read by the AI and edited within a minute or so.
Download the image.
Top 10 online background remover tools for free in 2022 –
There are various online background remover tools. We all tend to get confused about which is the best and which to go for. Also finding a free tool is an even heavy task! We used a basic image as shown below in the top 10 tools and saw the results for ourselves. Following is a list of top 10 online background remover tools for free that will not disappoint you!
1. Adobe Photoshop
Adobe is a very famous editing app for images. It is very good at removing background. It is clean and makes a clear transparent image. This tool is free to use. Adobe has an upgraded version whose pricing is 9.99$ per month. There is a 30-day free trial to decide if one needs upgraded version or not. It is very easy to use and is hassle free.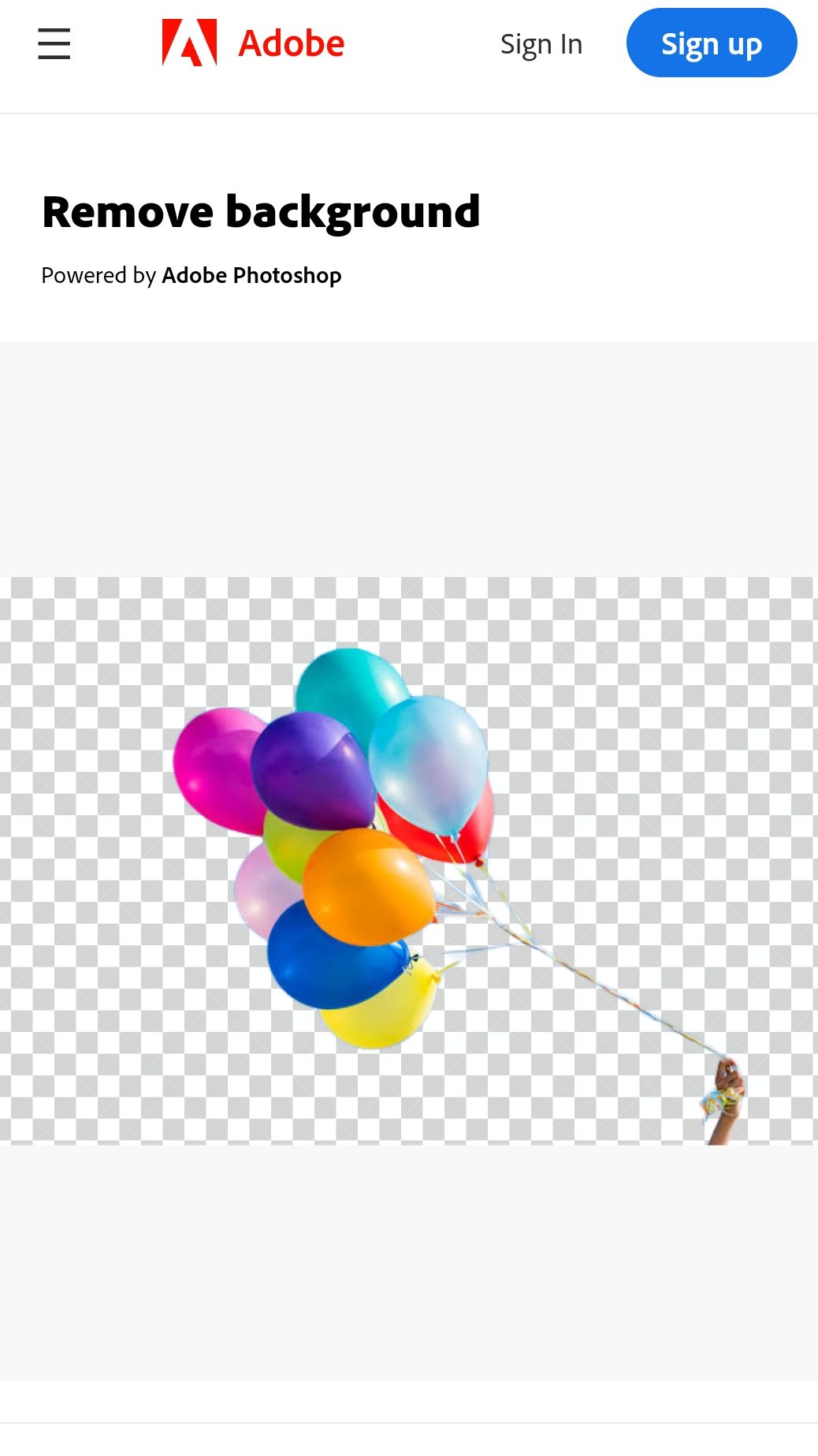 2. Remove.bg
This is a very famous tool that is seen all over the internet. The tool is easy to use and works by uploading the picture to the portal. This image is then processed by the AI and converted into a transparent image in less than a minute. It removes the background completely. There are almost 50 free previews. They also have a subscribed plan that costs over 13.25 rupee per image. For free use, the size of the image has to be less than 12 MB and the quality should be less than 25 megapixels. If the size is more than that, the image will be resized.
3. Predis.ai Online background remover tool
Predis.ai's online background remover tool is a very good option to go with. It is easy to use and retains the minute details of the picture, preserving its element. The best part is that it is completely free. Also, the image can be downloaded into the phone system. It is very quick and does not disappoint.
4. Removal.ai
This website removes the background in a very smart manner but does not work on the minute details of the image. The fine details are not differentiated that well. There are premium plans as well with as low as 0.13 $ per image. This link is supported by Mac, Windows, and Linux. This site will not display the image after it is ready, and needs to be downloaded to view the final results. The maximum image size accepted is 12 MB and 12 megapixels.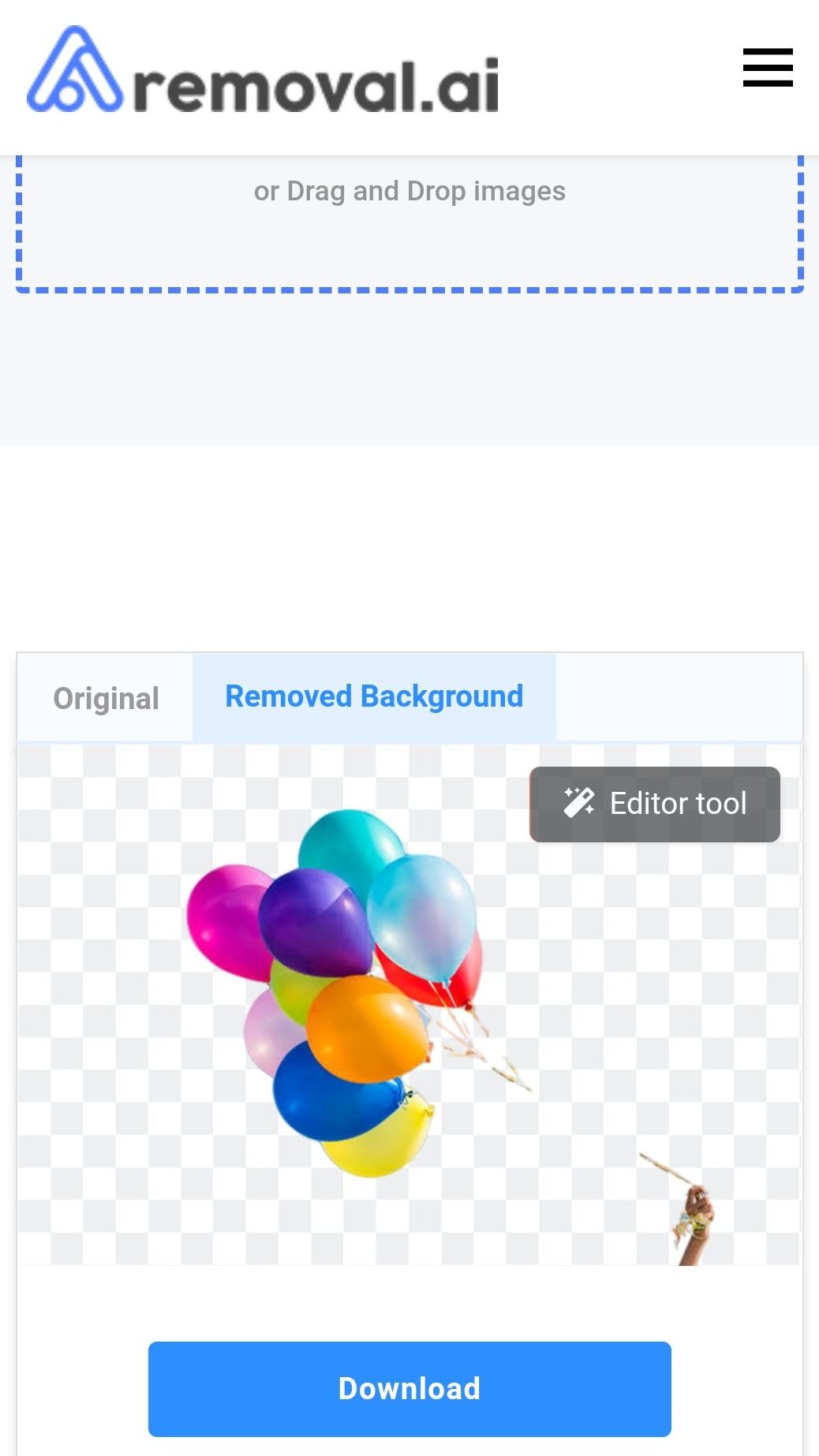 5. Clippingmagic.com
To use the online background remover tool through this site it is mandatory to create an account and sign in to the website. After editing the image, the minute details completely disappear and are not seen. This is a major drawback of the tool. One can only download the image after subscribing to the plan. The plan is around 0.149 $ for one image for the cheapest plan.
6. Autoclipping.com
Autoclipping.com is an online background remover tool that is free and easy to use. The AI system makes the picture transparent without altering the minute details of the images. One can edit three images, after that, one is required to sign in to continue the access to the tool. They also provide a history section to re-download the edited images later on.
7. Magiceraser.io
The Magic eraser tool is a little complicated as it is not automatic in nature. One has to manually edit the image to make it transparent and yet the image's background is not properly removed.
8. Photoscissors
Photoscissors has a great tool to remove the background of the image. The image size is restricted to 10 MB and 4.2 megapixels which is less than other websites. To see the edited image, one has to download the image. The downloaded image will have the background removed. This tool is good and removes the background efficiently.
9. Slazzer.com
Slazzer.com is an online background removal tool that gives good results and removes the background of the images better than the smaller tools. The image has to be downloaded into the gallery to see the results. There are unlimited free previews. The image size should be less than 12MB and 25 megapixels for the background to be removed.
10. Inpixio.com Online Background Removal Tool
Inpixio has an online background removal tool that is easy to access. It is good at giving out a background-free image that keeps the minute details preserved. One benefit of this website is that it has a few options to replace the background as well. It is completely free and automatic.
Are free online background removal tools the future of editing images?
Free online background removal tools are the future of editing. They have made it very convenient to edit pictures anytime, anywhere without the need for much experience. Anyone can edit a picture to make it background-free. Even if they do not have any knowledge of editing pictures. The AI-generated tools have made it so easy and convenient that anyone can get their hands on this technique.
The only drawback is the size of the image that can be uploaded on a few of these websites. But some websites provide no restriction on the image sizing. The best part is these tools are free to access and are not hard to find. Being present all over the internet they are easy to come across and be used as many times as possible depending on the terms of the particular website.
For more social media tips and updates, follow us on our Instagram!