A birthday is the anniversary of the birth of a person. Birthdays are celebrated in numerous cultures, often with a gift, party, or rite of passage. Many religions celebrate the birth of their founders or religious figures with special holidays (e.g. Christmas, Buddha's Birthday). There are a great many different ways to celebrate a birthday. The most common way is to have a party, usually with a cake and presents. Other popular birthday traditions include singing happy birthday, going out to a special restaurant, or receiving a phone call or card from family or friends. Regardless of how it is celebrated, a birthday is always a special day. keep scrolling for the best birthday Instagram story ideas.
Birthdays are a special day for most people. And while some may not like getting older, most people do enjoy celebrating birthdays. So if you are looking for a way to make someone's birthday special, consider adding some personal touches to their birthday story and post.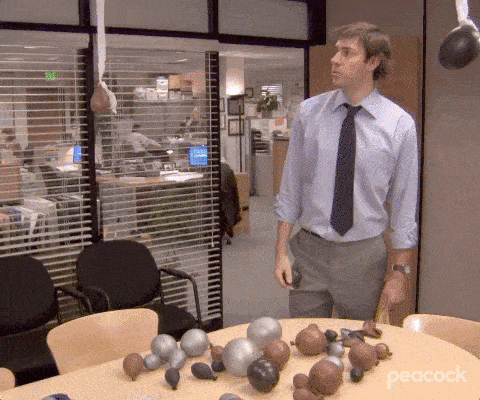 Moreover, one way to make a birthday celebration extra special is to add some personalization to it. This can be further enhanced by something as simple as adding the person's name to a birthday cake or card. Additionally, if you are feeling creative, you can make a personalized birthday gift. Another way to make a birthday celebration special is to do something that the birthday person enjoys. For example, if they love to travel, you can plan a special trip for them. Furthermore, if they are a foodie, you can plan a special birthday dinner. No matter what, make sure to celebrate the birthday person in a way that they will enjoy.After all, it is their special day!
Best birthday Instagram story ideas
Don't we all want to have the best stories on Instagram, especially when it is our birthdays? The best part about birthdays is that we post birthday stories, as well as our friends and families, do. It is the time when people shower love and affection all over Instagram. Here are a few best Birthday Instagram story ideas for you to enhance your story during your birthday week as well as on the special day itself. Don't worry about what to post on Instagram for your birthday! We've got you covered with birthday ideas for Instagram stories. Ranging from fun birthday facts to creative ways to celebrate, you'll find everything you need to make your birthday one to remember.So, let's get started! This blog also has ideas for all the family, friends, and colleagues for posting on Instagram stories.
1. Birthday cake and wishes
We all have our favorite things, and when it comes to birthday stories, mine are definitely the ones that make me laugh. Here are a few of my favorites:
1. "The Birthday Cake" – This is a classic birthday story that always brings a smile to my face. It's about a little girl who gets a bit too excited about her birthday cake and ends up making a huge mess.
2. "The Birthday Surprise" – This is a cute story about a boy who wakes up on his birthday to find that his parents have scattered his room with presents.
3. "The Birthday Wish" – This is a heartwarming story about a boy who makes a special wish on his birthday and it comes true. What are your favorite birthday stories? Share them in the comments below!
2. Reminisce Past Birthdays with Creative Instagram Ideas
What are some creative ways to celebrate a birthday on Instagram? Here are a few ideas:
-Share a series of images or videos that tell the story of the past year. This could include highlights from vacations, special events, accomplishments, and everyday moments.
-Put together a collage of images and videos from different points in your life. This could also be a fun way to look back on all the different stages of your life.
-Share a throwback photo or video from your childhood or teenage years. This can be a fun way to reminisce about the good old days.
-Share a compilation of your favorite images and videos from Instagram over the past year. This is a great way to look back on all the happy moments you've shared with your followers.
-Write a heartfelt message expressing your gratitude for your friends, family, and followers. This is a great way to show your appreciation for all the love and support you've received over the years.
3. Elevate Your Birthday Plans with Instagram Ideas
Furthermore, there are plenty of great birthday ideas out there to make your day extra special and then post it on Instagram stories. Here are a few of our favorites:
– Have a picnic in the park: Pack up a birthday feast with all of the birthday boy or girl's favorite foods and then enjoy a lovely meal outdoors. Incorporate some fun games and activities to keep the little ones entertained, and you've got a great birthday celebration.
– Make a homemade cake: For instance, nothing says "birthday" quite like a delicious homemade cake. Get the birthday kid involved in decorating it, and make it extra special with their favorite frosting, sprinkles, and toppings.
– Go on a special outing: Whether it's to the zoo, the movies, or just to a nearby playground, make the birthday child feel extra special by planning a fun outing just for them.
– Have a themed party: For example, choose a fun theme like dinosaurs, outer space, or princesses and plan the whole party around it. From the invitations to the decorations to the games and activities, make it a birthday to remember with a fun theme.
Post all these ideas on stories for best birthday Instagram story ideas.
4. Throwback pictures – Best birthday Instagram story ideas
Looking for some fun and unique birthday ideas? Why not try a throwback to some old-fashioned fun with some birthday throwback pictures? This can be a great way to add some personalization to your birthday celebrations, and it can also be a lot of fun to look back on these memories in the future. Plus, it can be a great way to get some laughs from your friends and family! There are a few things to keep in mind when you're planning this type of birthday celebration. First, make sure you have plenty of old photos of the birthday girl or boy. You can post these as the best birthday Instagram story ideas.
Once you have your theme and photos, it's time to start planning the party. You'll need to decide on games, activities, food, and decorations. When it comes to games, you could try some classic party games like charades or Twister. As for activities, you could set up a photo booth or have a scavenger hunt. As for the food, you could go with some classic birthday party foods like cake, ice cream, and pizza. In terms of decorations, you could use streamers, balloons, and banners. With a little planning, you can throw an amazing birthday party that everyone will love!
5. Share Laughter with Hilarious Birthday Story Ideas
One of the best things about birthdays is that they give you a chance to reflect on the year that's passed and to look forward to the year ahead. But they can also be a source of amusement, as these birthday funny stories show!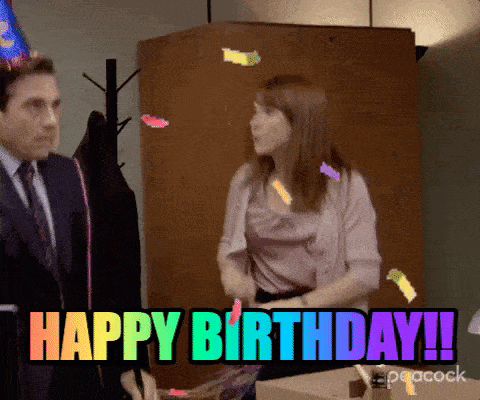 One of my friends has a birthday that falls on December 25th. As a result, her birthday parties as a child were always combined with Christmas celebrations. She used to get so excited about her presents that she would often forget to open them on Christmas Day!
Another friend of mine always used to have low-key birthday celebrations because her parents said that they couldn't afford to do anything big. So, imagine her surprise when she woke up on her 18th birthday to find her parents had hired a marching band to serenade her!
These funny birthday stories just go to show that no matter how old you are, birthdays are always a cause for celebration and make the best birthday Instagram story ideas. So, if you're looking for birthday ideas, don't forget to add a bit of fun and laughter to the mix!
6. Transform Your Birthday into Captivating Vlogs or Reel
Your birthday is coming up and you don't know what to do. No problem! Here are some birthday ideas that will make your day special. One idea is to make a birthday reel. This is a video compilation of all your best moments from the past year. It's a great way to look back on all the good times you've had and to get everyone in the mood for celebrating.
Firstly, a birthday reel is a great way to commemorate the day. It involves a video montage of all the best moments from the day, set to music. This provides a great way to relive the day and share it with friends and family. Another fantastic birthday idea is to make a birthday reel. This offers a fun way to show off all of the birthday photos you've been collecting over the years. To create a birthday reel, simply gather all of the birthday photos you have of the birthday boy or girl, and put them in chronological order. Then, add some fun music, and voila! You have a perfect way to show off all of your favorite memories.
These birthday ideas are perfect for anyone and are sure to make their day extra special. So, if you're looking for some birthday inspiration, be sure to try out these fun ideas.
7. Throwback story of past year
When it comes to celebrating birthdays, everyone has their unique way of doing it. For some, it's all about throwing a huge party with all their friends and family, while others prefer a more low-key affair. But one thing that seems to be universal when it comes to birthdays is wanting to document and share the special day with friends and loved ones. And what better way to do that than through the power of social media? If you're looking for some birthday inspiration, why not try throwing it back to a previous birthday with some fun throwback stories and photos? Here are some ideas to get you started:
– Share a photo from your very first birthday party
– Write a short story about your most memorable birthday
– Share a funny story about something that happened on a past birthday
– Post a photo collage of your best birthday memories
– Share a throwback photo of you with your friends or family from a past birthday celebration. Whatever you decide to do, make sure to have fun and enjoy your special day!
8. Birthday outfit and makeup

It's your birthday! Time to celebrate! Here are some great birthday outfit ideas to help you look and feel your best on your special day: For a birthday party at a restaurant or bar, a great outfit option is a dress or skirt with a cute top. Pair it with some heels or dressy flats and you're good to go! For a more casual birthday celebration, jeans and a nice top or sweater is always a great choice. Add a fun accessory like a scarf or piece of jewelry to dress it up a bit. And don't forget the birthday cake!
If you're celebrating at home with family and friends, you can still dress up a bit! A nice pair of pants or a skirt with a blouse or top is always appropriate. Furthermore, you can even add a cardigan or jacket if you're feeling chilly.Add some fun birthday-themed accessories like a birthday tiara or sash, and you're all set! Whatever your birthday plans are, make sure you wear an outfit that makes you feel like a birthday queen or king! Don't forget to post all this for the best birthday Instagram story ideas.
9. Birthday party stories
No matter how old you are, birthdays are always a special occasion! If you're looking for some birthday party inspiration, look no further. Here are some great birthday party ideas to make your day extra special. For the ultimate birthday party, why not rent out a venue and throw a big bash? You can invite all your friends and family and make it a night to remember. If you're on a budget, you can still have a great birthday party at home.
Decorate your house with balloons and streamers, and bake a birthday cake. You can also hire a clown or entertainer to make the day even more fun. If you're looking for a more low-key birthday celebration, why not treat yourself to a day of pampering? You can go to a spa for a massage and manicure, or spend the day shopping and having lunch with your friends. Or, if you're feeling adventurous, you can go bungee jumping or skydiving – anything to make your birthday extra memorable! Add all of this to Instagram stories for the best birthday Instagram story ideas.
10. A Classic Black and White Post

If you cannot decide on a post idea, consider going back to the classic black-and-white photo. They look classy and kind of mysterious. Moreover, there is something nice about a simple black-and-white photo. Just glamorous, right?
You can just use simple text and make the most minimalistic but attractive Instagram birthday post.
11. Cute Birthday Collage Can Be A Good Choice
Collages are liked by everyone. They are just a collection of cute photos and memories that are worth sharing or are just too precious not to showcase.
Making a collage is pretty easy and can be done with a lot of apps. These days, the in-built editing tools of your phone can also create a collage. Accompanied by cute captions, it can be a great story and make the birthday Instagram story extremely special and adorable.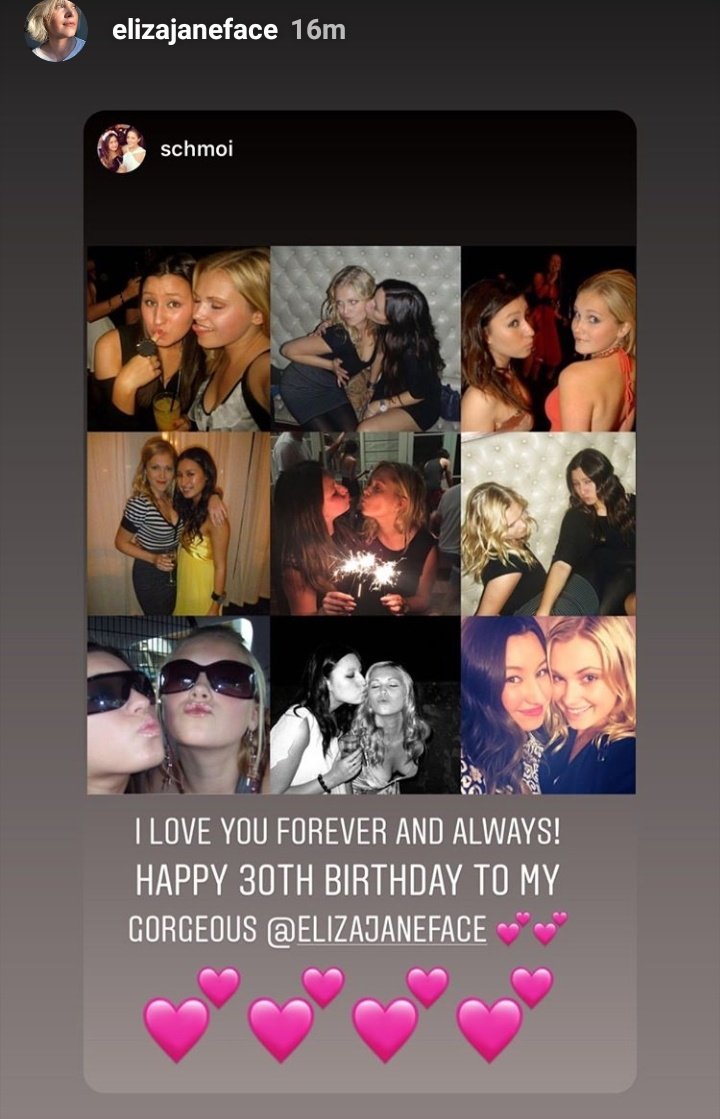 Wrapping it up
Birthdays are a very special time of the year, hence make sure you post the best content on your Instagram stories. Make sure you follow this blog for the best birthday Instagram story ideas and include them in your stories. You can also post these for your friend's birthdays and make their day better. Whatever you do make sure you post them on Instagram stories to keep your followers updated. This will also make your feed look good. You can also make a birthday highlight to keep on your profile!
Since we are here, Are you looking for something much more revolutionary which will even help you make content! Sign up for Predis.ai today! Manage your social media channels and also improve engagement by designing interactive posts within a few clicks.
You may also like,

Thursday social media post ideas

Adding date to Instagram story

How to change story ring color on Instagram?