Most people are familiar with the social networking site, Facebook. It has been around for over a decade and continues to be one of the most popular sites on the internet. But what is Facebook, exactly? Facebook is a social networking site that allows users to connect with friends and family all over the world. It's a great way to keep in touch with people you might not otherwise be able to stay in touch with. On Facebook, you can also create an event and add a host to a Facebook event.
Facebook also allows users to share photos, videos, and other content with the people they are connected to. In addition to connecting with friends and family, Facebook is also a great platform for businesses and organizations to connect with their customers and fans.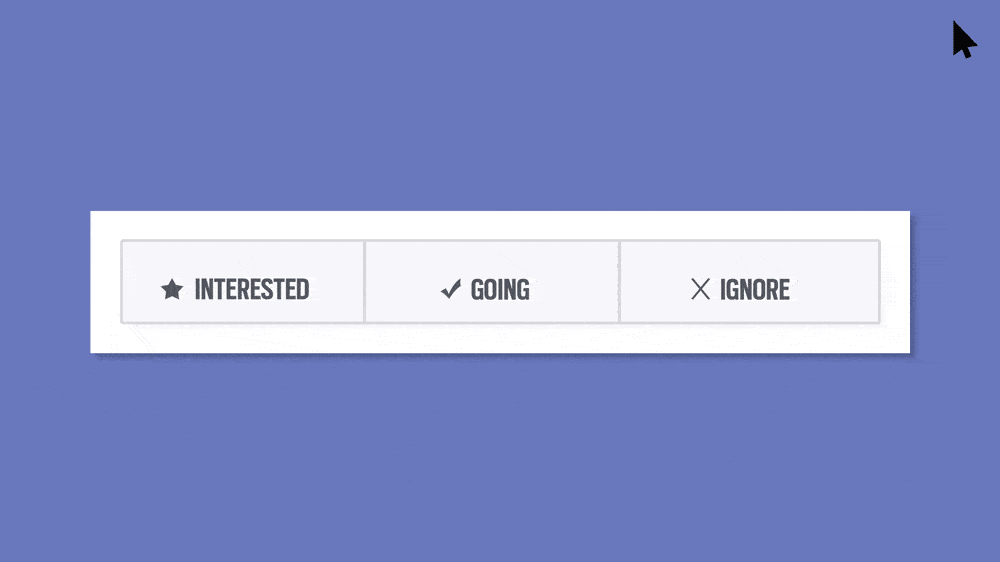 One of the key features that make Facebook so popular is its ease of use. It's a very user-friendly platform that allows users to post updates, photos, and thoughts about their day with just a few clicks. In addition, Facebook also allows users to share articles, videos, and other content that they find interesting. This makes it a great platform for staying up-to-date on current events and trends.
Another feature that sets Facebook apart from other social networking platforms is its groups feature. This allows users to join groups with like-minded individuals and engage in discussions about various topics. This is a great way to connect with people who share your interests and get involved in meaningful conversations.
Facebook events
Facebook events are a great way to stay connected with friends and family, as well as to stay up-to-date on what's happening in the world. You can use Facebook events to find out about upcoming events, RSVP to them, and even create your own events. Plus, if you're ever in a bind and need to find a last-minute event to attend, Facebook is a great resource.
Here are a few tips to help you make the most of Facebook events:
1. Don't be afraid to explore. There's a lot to discover on Facebook, so take some time to poke around and see what all the different features are.
2. Check out the event page before you RSVP. This way you can get an idea of what the event is all about and what to expect.
3. Connect with friends beforehand. If you're going to an event with people you know, connect with them on Facebook so you can chat and make plans before the event.
4. Use the event features. Facebook events have a lot of great features that can help you stay organized and connected. For example, you can use the "Discussion" tab to chat with other attendees, or the "Files" tab to share important documents.
5. Have fun! At the end of the day, Facebook events are all about connecting with friends and having a good time. So don't be afraid to let loose and enjoy yourself.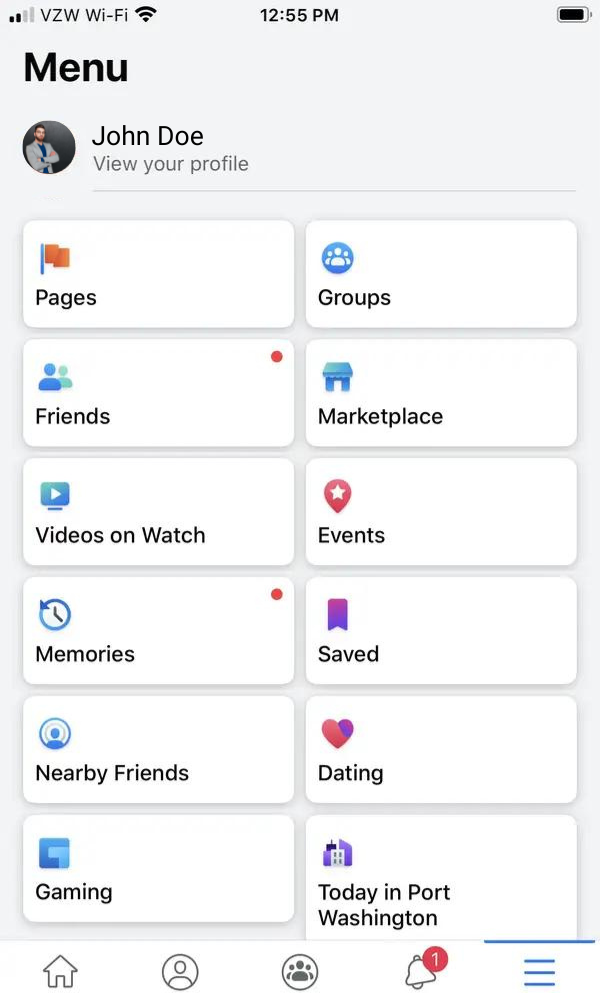 How to create a Facebook event?
Most people are familiar with creating events on Facebook, but some may not be aware of all the features and options that are available. Here are a few tips on how to create Facebook events that will be sure to stand out and get people excited.
First, choose a catchy and descriptive name for your event. This will be the first thing that people see, so make it count!
Make sure to include all the relevant details in the event description, such as the date, time, location, and what attendees can expect.
Next, add some engaging visuals to your event. People are more likely to remember and be interested in an event that has eye-catching visuals.
You can add a cover photo or video, as well as photos and videos of the event itself.
Finally, promote your event to ensure that as many people as possible are aware of it. You can do this by sharing the event on your personal page and in relevant groups, as well as inviting friends and family.
You can also create ads for your event and target them to people who live in the area or who have expressed interest in similar events.
By following these tips, you can create Facebook events that are sure to get people excited and interested. So go ahead and start planning your next event!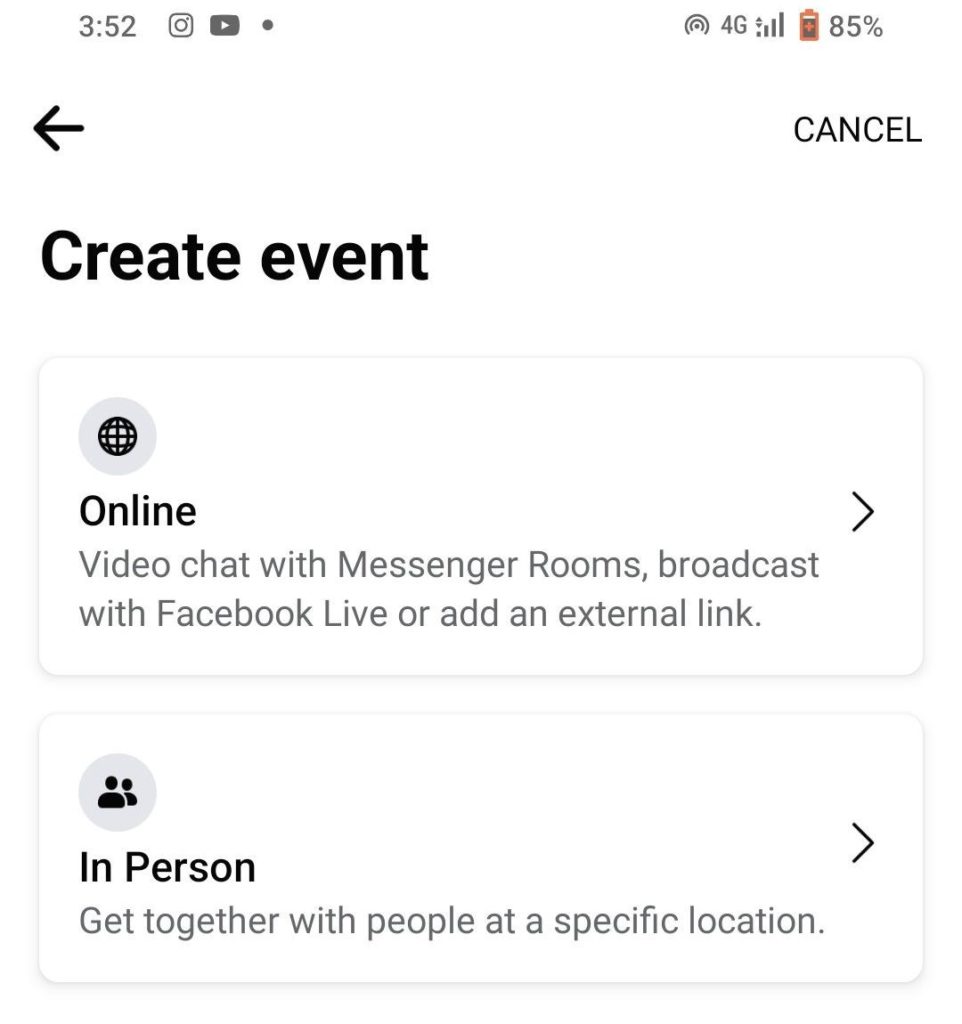 How to add a host to a Facebook event?
Adding a host to your Facebook event is a great way to increase the reach and engagement of your event. Here are a few easy steps to follow to add a host to your event:
1. First, go to your event page and click on the "Edit" button in the top right corner.
2. In the "Event Details" section, scroll down to the "Host" field and click on the "Add" button.
3. Type in the name of the person or organization you'd like to add as a host, then click on the "Add" button again.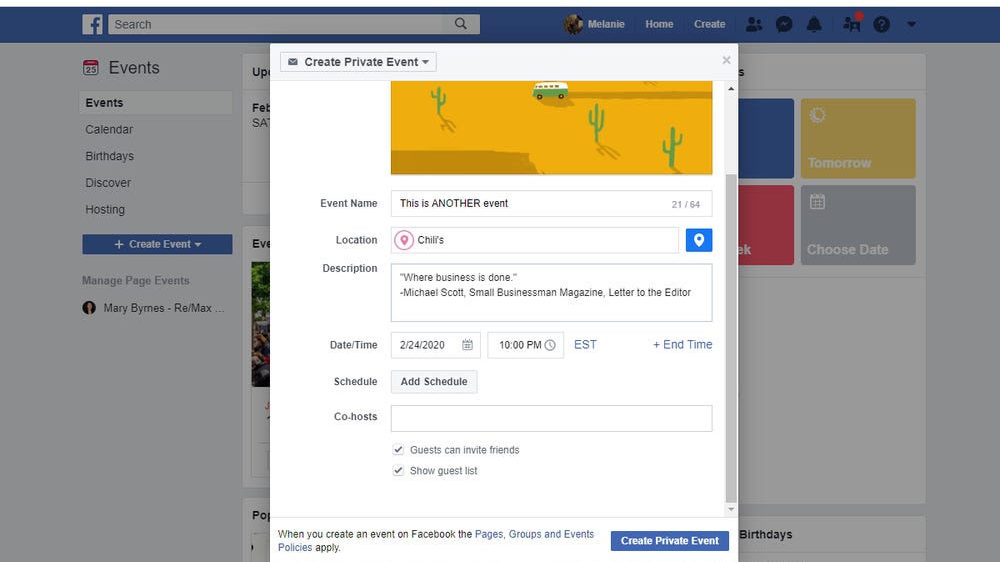 4. Once you've added all the hosts you'd like, click on the "Save Changes" button at the bottom of the page.
That's it! By adding a host to your event, you're increasing the chances that your event will be seen and engaged with by more people.
Wrapping it up
Overall, Facebook is a great platform for events. You can easily create an event, invite your friends, and share information about the event. Plus, Facebook makes it easy to keep track of who is attending and who is not. It is also easier to add a host to a Facebook event and make it more interesting and make more people participate in the event.
Since we are here, Are you looking for something much more revolutionary which will even help you make content!

Sign up for Predis.ai today! Manage your social mediachannels and also improve engagement by designing interactive posts within a few clicks.
Frequently Asked Questions
How to Create a Facebook Event?
In the Facebook app, tap on the menu (3 horizontal lines), then Events. Tap Create, then Online. Add Event Name and details. Select Privacy details, Event Type, Description, Add Photo. Tap Create Event.
How to Add host to a Facebook Event?
While creating an event, open Event Settings. Add co-host and tap on Create Event.