Christmas is the most celebrated festival all over the globe. So, what special do you do on this amazing day?
Do you prefer to send Christmas wishes to your followers on Instagram?
If your answer is YES! This blog is a must-read for you before next Christmas.
Have you considered including interactive content in your holiday marketing campaigns?
Christmas interactive posts provide twice the engagement of more standard static content. They provide a means to develop more meaningful connections with your followers.
Many people consider holiday social media posts as "fluff" — meaningless content since it is simple to create and share. The reality is that holiday interactive posts and newsbreaks can be some of the most useful content you can create for social media platforms. And, since it is easy to create by using the correct tools, it should never be disregarded as an important aspect of your social media marketing strategy.
If you haven't already planned your social media campaign for next Christmas, this blog is for you! It will provide you with the most popular and useful insights to help you create those interactive posts for Christmas 2022 that will go viral. So, what are you waiting for?
Let's get started!
What is an Interactive Content?
Unlike passive content, which allows viewers to merely look at something and then go on, interactive content invites viewers to participate and interact in some way.
Whether it's answering questions, exploring possibilities with varied consequences, or just selecting a yes/no option, interactive content taps into our inherent curiosity and motivates us to take action.
This marketing technique can help brands build meaningful ties with their customers. When done well, the audience will feel as if they've made a genuine connection with someone on the other end who understands their problems and may be able to suggest solutions.
Benefits of Posting Christmas Interactive Posts
Let's take a look at the primary reasons why Christmas interactive content is so crucial for your social calendar. We will also provide some suggestions for creating great social media posts for Christmas.
1. Christmas Interactive Posts Are More Sharable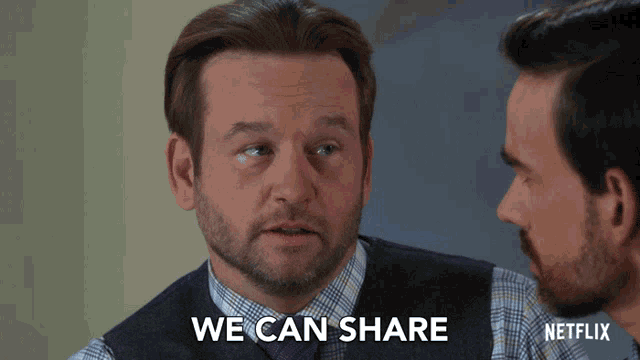 People enjoy sharing interactive posts on Christmas. This improves engagement and, as a result, promotes more likes and comments. No social media post is sharable unless it consists of:
Attractive visuals aids
Well researched content
A compelling call to action
According to studies, those who don't post frequently tend to post more over the holidays, with 30% stating they would post about the gifts they receive, on social media.
Christmas draws people together, allowing you to produce easy, aesthetically appealing, shareable social media content. There is no such thing as a "perfect time." Celebrity birthdays, trends, sports events, historical days, and popular holidays, such as Christmas, can all be used to increase likes, shares, and engagement.
Don't forget that you can also make Facebook Ads using Christmas interactive post content. An ad that is shared reaches a greater number of individuals. Facebook Ads are one of the best holiday marketing options on the internet.
2. Christmas Interactive Posts Are Easy to create
Original content development might be time-consuming. But Christmas interactive posts are effortless to create if you have the proper tools in place. The first thing you'll need is a reliable, well-designed content calendar. By doing this, you know what to post and when, whether you're using Facebook, Instagram, or another social media platform.
There are a lot of websites that provide content ideas for Christmas interactive posts, as well as a variety of social tools. You can also conduct research via social media and blogs.
You'll need a way to make aesthetically appealing posts. Here are some of the best tools that can assist you in creating visually compelling content eliminating the need for a graphic designer:
Christmas celebrations are an excellent way to engage with your social media followers. There is one tool (the only one in its category) that is expressly designed to assist you in creating, designing, and optimizing your social media campaigns for Christmas.
Predis.ai includes a template library that you may alter with a drag-and-drop tool. These templates, created by experienced graphic designers, correspond to current festive days, trends, breaking news, and more.
It is very easy to develop content for your social media. Different analytics tools are available to track how well these posts perform. Let's have a look at some more reasons.
3. Christmas Interactive Posts Are Timely and Meaningful
One of the most difficult problems for a social media marketer is creating context-rich content. That is, it is sent to the appropriate person, at the appropriate time, over the appropriate channel, and with the appropriate message.
We've all heard of companies who go overboard with their auto posters and let a "Merry Christmas" ad sneak through in March. That indicates to your viewers that you are not engaged and are not paying attention to what you are posting.
Regarding Christmas interactive posts another thing to keep in mind is that the same post does not work every year.
It's also a fantastic idea to share Christmas interactive post content related to your industry. Commenting on businesses or sales that are completely unrelated to your industry may spread some festive happiness. But it will not flow organically with the rest of your marketing options and may even detract from them.
4. Christmas Interactive Posts Encourage participation
Christmas interactive posts let people feel more connected to one another. Undoubtedly, you can use this occasion to provide a great bargain to your audience. People tend to spend more money around the holidays. But well-crafted Christmas interactive blog posts may make them feel like they are a part of something greater.
Especially if your message inspires people to give back to the community, share for greater benefits, or remind them of what's genuinely essential during the holidays. Christmas interactive posts are also beneficial in terms of boosting engagement and community.
From a marketing sense, important holidays such as Christmas tend to be busier shopping days for the majority of your target audience. And, because individuals make the majority of their purchasing decisions based on their emotions, a post that appeals to them in this manner has the highest chance of converting a promotion into a sale.
9 Proven Tips To Create Christmas Interactive Posts in 2022 For a Successful Social Media Campaign
It's a simple formula: first, understand your audience, and then plan to surprise and please them. Engaging content, including festival and event posts, may help you engage with your friends and followers and earn more likes and shares.
To get more number of clicks, tie them in with a sale, quiz, special offer, discount, or another incentive. Here are some tried-and-tested methods from social media experts to help you create Christmas interactive posts:
1. Revamp your social media account as per the Christmas theme
Changing your profile images and social media adverts to match the holiday season can make your accounts appear more updated and user-friendly. Social media success is strongly reliant on people staying updated and in the flow. Whereas social media efforts that fail to keep up with the ongoing occasions and its related festivities frequently fail.
Visual modifications might be as easy as adding a Santa hat to your existing logo. Also, it can be as complex as converting all of your branding (temporarily) to Christmas hues.
Changing your standard brand guidelines might be difficult if you do not take the appropriate measures to reverse content after the festival has passed, so make a timetable to shift content back to standard branding once the Christmas season has passed.
2. Host an interactive virtual Livestream with your audience
A Livestream may seem like a personal invitation to a virtual party or get-together. It can help generate engagement, whether from the sense of interaction that such an event frequently provides or from a plain sense of curiosity about what could happen during the Livestream.
Livestreams can be used to conduct charity drives, offer lectures or workshops, or just serve as a company-wide "hangout". It can help to promote Christmas holiday marketing efforts and build on current social media strategies.
Hosting these events can also assist you in maintaining a strong social media presence, as you can center your whole social media content schedule around different events that occur. Livestreams these days may be as theatrical and over-the-top or as basic and understated as you choose.
3. Plan for Christmas themed contests and giveaways
Since individuals are more inclined to demonstrate an interest in a product if they know they may be able to receive it for free, giveaways can also convert casual browsing into a buyer.
Giveaways on Instagram, Facebook, and Twitter are all extremely popular. It can help you gain a larger following in your target audiences–especially if you take advantage of the opportunity to encourage potential customers to re-post your initial giveaway photo to their own social media channels, thereby increasing your reach.
To accomplish this effectively, use an image that clearly features your profile and the services or goods being given away. Don't forget to personalize your giveaway postings with a Christmas theme.
Giveaway contests are frequently among the most popular posts put out by people and can do a lot to increase your social media reach.
4. Make sure you use the correct and branded hashtags
While every person appears to be serious about their out-of-this-world Christmas advertising ideas and concepts, some of them frequently overlook hashtags. After all, standing out in a sea of posts on someone's social feeds is a difficult task these days. Of course, you must think beyond the obvious hashtags like #christmas #joinus #christmas2022 #festive.
It's always ideal for incorporating consistent and branded hashtags in short event videos, surveys, and text pots. Aside from making you more discoverable, which leads to more new followers and more engagement, branded hashtags can promote campaign interactivity by using them in your social profiles and Christmas interactive posts – encouraging people to participate and use them in their posts.
5. Know the interest of your audience by asking questions
Don't expect any interaction on your social media posts to happen by themselves. To make things more engaging, consider asking a question, particularly one that is open-ended. While the purpose of creating Christmas interactive posts should be to promote yourself and get more engagement, you should not ignore the individuals who connect with you.
Give them credit for their experience and work to enhance it. Asking questions is a low-effort technique to get to know your followers and reach their hearts. You can talk about your favorite Christmas movies, carols, customs, and so on.
For example, you may try asking questions with a prize attached, such as "What is the best Christmas present this year?" There is no correct or incorrect response. The first 20 people will receive a free subscription."
6. Provide Christmas-special deals and offers
Companies that provide their customers the opportunity to purchase their products at a reduced price during holidays such as Christmas are considerably more likely to boost sales than companies that strictly adhere to their initial pricing.
A Christmas sale typically motivates customers who have been on the fence about purchasing. A simple Instagram post can do wonders in motivating reluctant consumers to jump on the offer or a discount and ultimately take the step to buy the items.
While major corporations may provide 50% or more discounts on their products, small businesses frequently perform well by providing even a 5% or 10% discount, since most customers appreciate that smaller businesses do not have the same resources as larger ones.
Special offers can serve many purposes and contribute to charitable efforts. You can lower the price by 5% while simultaneously giving 5% gift to raise awareness of a cause or charity.
7. Create Christmas interactive posts for social media
Since you look out for the audience's attention and want them to participate in your approaching Christmas campaign, make sure you post something intriguing and relevant to them. Consider something they will profit from, such as rewards or awards. So that they will be easily influenced to participate in whatever activity you have planned.
This will be more successful if it is completely unexpected from a personality like you. While creating your Christmas interactive posts, the element of surprise is critical since it will provide the "wow" effect.
You can also make use of Instagram Stories to make a guide on how to spice up specific Christmas-related chores. Make videos on decorating a Christmas tree or making a Christmas supper. You may also make an Instagram reel video of your team doing a Christmas countdown.
8. Don't forget to post Christmas-themed stories on Instagram
Use the interactive Christmas stickers in your Instagram stories to ask your followers questions. Invite them to play this or that game using poll stickers, or review things using the slider.
The more your target audience utilizes these stickers, the more you'll appear in their feed, and the more likely they are to make a purchase.
Use a succession of engagement stickers to pique your audience's attention. You can also use the link sticker on your last slide to get them to visit your website.
9. Monitor the engagement of your audience with analytics tools
As an Instagram user, you must be aware of the performance of your social media posts. You should monitor the statistics of your online postings and activities before the holidays. It will help you improve and enhance your interaction with your audience during the festivities.
One false click can damage your reputation. You must be vigilant in monitoring how your audience is reacting to your prior performance before the Christmas season.
Having a birds-eye perspective of analytics can assist you in having a better idea of the performance of your content. Because engagement rates are anticipated to rise throughout the Christmas season, it will be difficult to keep track of everything.
Keep in mind that gathering data will benefit not just the current Christmas campaign you're doing but also future ones.
Wrapping It Up
Christmas interactive posts are an excellent opportunity to engage with your social media followers while avoiding a hard push. It's difficult to balance those types of content that do not include holiday and event-related themes. Holidays and special occasions provide us with the opportunity to produce posts that people appreciate and share in a way that makes them feel good.
As much as you'll be focused on perfecting your Christmas interactive posts, don't forget to keep the festive spirit in mind as well. Celebrate it with your family and friends. After all, what better way to acquire ideas for next year's campaign than to immerse yourself in the Christmas spirit?
Don't wait. Create themed content today. Want to create compelling, interactive Christmas posts for social media as part of your overall social media marketing strategy?
Sign up for Predis.ai today! It will help you in creating engaging posts within a few clicks while saving your valuable time and effort!
For more social media tips and updates, follow us on our Instagram!