Instagram is a popular social media platform that is used all over the world. Instagram challenges have now taken over the majority of the feeds with their innovative concepts. And who doesn't enjoy a fun challenge?
There are several social media trends and challenges that arise on a regular basis. Isn't it difficult to keep up?
Instagram Stories is one of these features. Despite the fact that the new Instagram format debuted over two years ago, many people are unsure how to use it successfully – or whether it is even worth their time.
Our response to it is simple and clear: Instagram Stories are well worth your time. Why? Because the vast majority of Instagram users watch and create them on a daily basis!
Say hello to Instagram Stories templates if you want to constantly make beautiful Instagram Stories!
Instagram Stories templates are an emerging trend on the platform, with users and influencers meticulously crafting their own stories with consistent color, tone, style, and layout.
It makes it very simple to create content, so you'll never fall behind on publishing stories and expanding your reach.
The Get to Know Me Instagram template is a great way to connect with new followers and friends — submit responses in stories first, then add them to your highlights afterward!
Choose one of the best Get to Know Me Template themes listed below to begin sharing more of yourself on Instagram.
How to Use Templates in an Instagram Story For Your Next Challenge?
You might have observed several brands and influencers on Instagram who use interactive Instagram Stories templates as part of their social marketing strategy.
Instagram Stories templates, in general, are pre-made layouts containing pictures, text, or animations that you may customize for each new story. To use templates in an Instagram story, follow the steps below:
By clicking on your profile image in your Instagram home feed or profile, you can create a new Instagram story.
To add a new story, click the blue + icon to the bottom right of your photo.
Click the photo icon in the lower-left corner of your screen, to choose a picture from your camera roll.
To upload a template, navigate to your camera roll and select the template you wish to use.
Before you post the stories, conclude the challenge by adding stickers or text.
After you've filled it out, use hashtags and geolocation to broaden your reach.
Make a list of your acquaintances who want to do this next!
To add the finished design to your stories, click on your profile image at the bottom left of your page.
Congratulations on completing your first Instagram challenge!
Best 'Get To Know Me' Template
Distancing ourselves physically has drawn us all closer together digitally. A 'Get to Know Me' template emphasizes the value of the digital community while also adding another fun Instagram challenge to the mix! If there was ever a moment to delve beneath the surface of social media, it is now.
The goal of the 'Get to Know Me' template is to break through and get to know the other person behind the profile. There are numerous fascinating ideas to use this interactive template, including starting an Instagram challenge, whether it is the very essentials of their life or distinctive features of their personality.
The 'Get to Know Me' template is both entertaining and insightful in its manner. There has never been a better moment to share this intuitive template on Instagram, creating social distancing bearable with an Instagram Challenge that connects you to your peers.
1. Get to Know Me GIF Challenge Template
The 'Get to Know Me GIF Challenge' templates are basically a way to portray yourself to the audience with the help of interactive GIFs. In order to complete this Instagram challenge, fill each of the empty bubbles in the template with an Instagram GIF sticker.
You can share the following types of details about yourself:
Your birth year
Current Mood
Zodiac sign
Your career
Your birthplace
Academic qualifications
Your culture
You can also include your favorite stuff to let your audience know that what you love:
Hobby
Food
Restuarant
Emoji
Celebrity
Singer
Color
2. What's in My Bag Instagram Template
The 'What's in My Bag' challenge is highly popular among Instagramers where they share the stuff that they usually carry in their bags. It's a great way to interact with your followers and let them know more about you.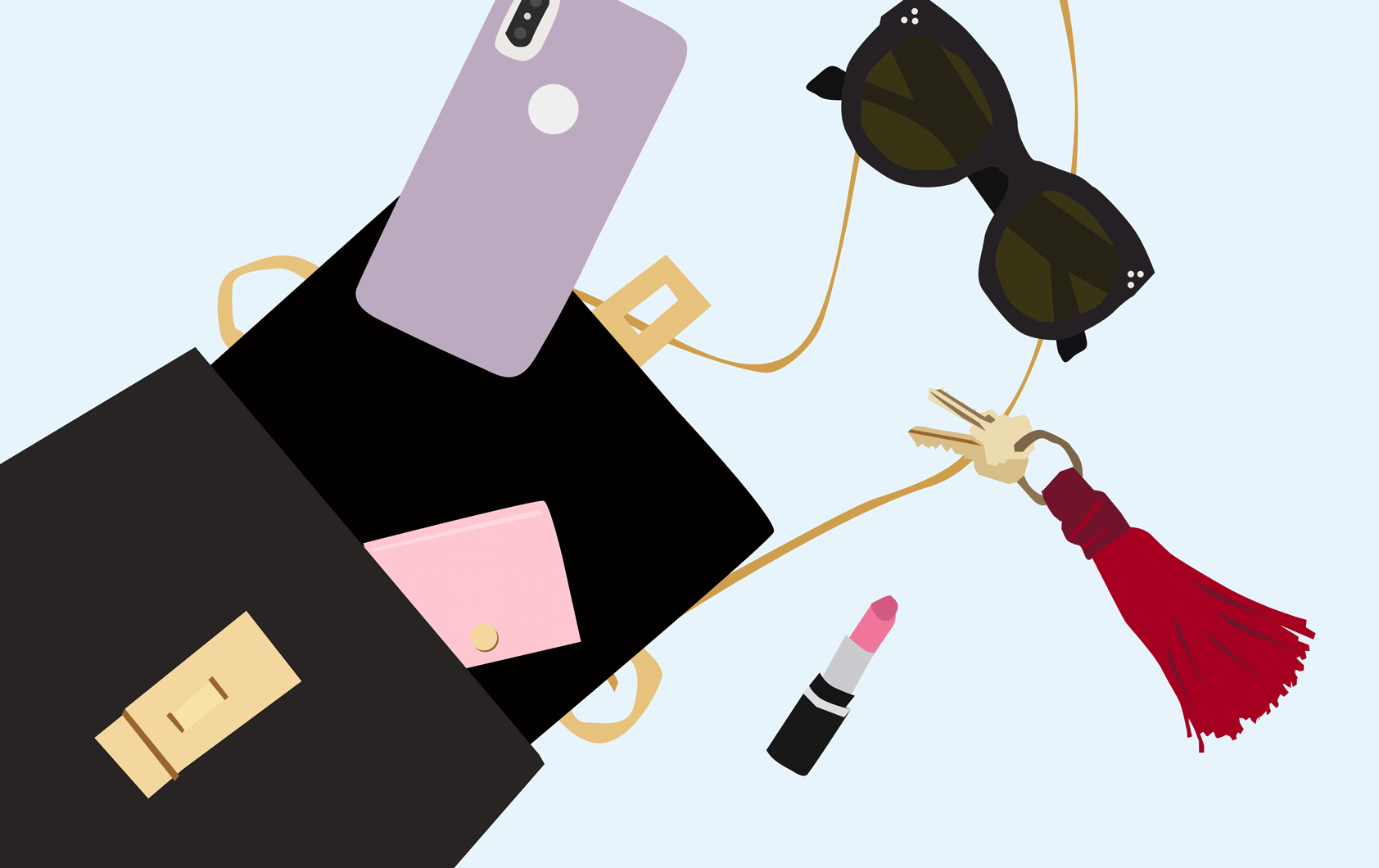 The 'What's in My Bag' templates usually contain animations of common items, and you just have to circle or highlight the ones that you usually carry. These templates can contain the following:
Wallet
Keys
Phone
Charger
Makeup stuff
Tissues
Pen
Perfume
Snacks
Sunglasses
3. Follow Friday Instagram Stories Template
Do you have Instagram buddies or accounts that you aspire to?
Plan to give them a surprise shoutout next week with the Follow Friday Instagram story templates.
Make sure to tag each buddy with the @Mention Instagram sticker and choose to highlight their account with extra text or GIFS to add flare to your story.
4. Get to Know My Blog Template
Are you a blogger too?
Do you love to write blogs?
Why don't you share it with your Instagram followers?
Yay! With a combination of text and GIF replies, use the 'Get to Know My Blog' template to inform your followers and acquaintances more about your blog page. In this template, you can incorporate the following information:
Name of your blog page
What you write about (using GIFs)
Mention your very latest blog post
Your best blog till now
Reasons behind your starting your blog
What value do you deliver with your blogs
Add a link to your blog page
5. Get to Know Me #MomLife Template
Instagram mom is among the most prominent categories on the Instagram platform.
The 'Get to Know Me #MomLife' template is especially for mothers who want to share the insights of their 'mom life' with their followers.
To complete this challenge, you just need to answer frequently asked questions using text and GIFs about:
Describe life with kids (using GIFs)
How many kids do you have?
Tips for new moms
What do you love the most while being a mother?
Must-have things for moms
Your life before and after having kids
What was your age when you had your first baby?
6. Europe Travel Bucket List
Do you enjoy traveling?
Then you'll love crossing off all of the European destinations on your travel bucket list. The 'Europe Travel Bucket List' template has a fantastic collection of European nations.
To respond whether or not you've visited each country, use Instagram stickers GIF checkmarks or make your own.
Some More Trending 'Get To Know Me' Template for Your Next Instagram Story
Our list is not ended yet! Check out some more fascinating new approaches to reveal information about yourself and gather similar entertaining information from your friends and followers.
'My Name Is' Template – Do you want to express the fundamentals of your life? Do it right here. Or perhaps you'd rather make up a persona and share it? Try to be as much creative and engaging as you can!
'Things I Recommend' Template – Get a little crazy and recommend the most ordinary or crazy things. Share everything, from television episodes to podcasts and films! You could even describe your feeling towards it.
'How I Feel Today' Template – Just let it go – the good, the terrible, and the ugly. Make yourself transparent and share something that could assist someone else.
'Currently Reading' Template – Share your current reading list, favorite authors, novels you enjoy, and ones you don't.
'What I Did Today' Template – You worked from home all day and ate all of your quarantine snacks? Do spread the word! Do you want to write a tale about what you would do if you were socially isolated? Feel free to share that as well!
'Accounts I Love' Template – Shout out to all of your favorite social media profiles, look for inspiration, the finest quotations, or the loudest laughs.
Wrapping It Up
While we're all on social media attempting to divert our attention away from the uncertainties that surround us all, the 'Get to Know Me' templates offer us even more reason to develop a community on Instagram during these times.
The 'Get to Know Me' templates take the nervous energy out of walking across the room and introducing oneself to a stranger. Simply said, you may use these templates to share any information you choose about yourself and then tag friends or new acquaintances in your Stories to do the same. You can also make it an Instagram challenge to add to the fun!
For more social media tips and updates, follow us on our Instagram!