A unique username for your TikTok is not easy, but another brain-breaker. When it comes to picking one, most people find themselves with no idea what kind of username they want. We all have seen one username that we wish was ours to take.
Choosing a username becomes extremely crucial if you have a brand to create the right brand identity. What content you post and what type of character you display to your audience should relate to what your username is.
If you post funny content, your username must be something funny as well. Whereas if your brand is educating others, a more sophisticated username is needed. A good username also makes it easy for others to find your account.
Even if your account is not for any business, it will represent who you are, giving the first impression to people stopping by your account. With this, let us start with a few tips that help to create username ideas for TikTok that are memorable and interesting.
Now let us begin with exploring different username ideas for TikTok that will help you to create the best usernames for your account.
Cool TikTok Username Ideas for Girls:
A unique username helps to separate you from the rest of the crowd. With a good username, grab attention to your account and content. Using the username helps attract followers and viewers.
Here are some great username ideas for TikTok for a girl's TikTok account that are funny, aesthetic, and unique.
@StarryDance
@SereneSerenade
@Radiant Rose
@MysticMuseWith [your name]
@BellaVista
@SweetWhisper
@DarlingAura
@BlossomGlimmer
@VelvelFlutter
@CelestialTales
@ThatSereneEcho
@Desdemona
@DustToDust
@Winds&Pearls
@Bellicosi
@LavieInRose
@TheSoulWhispers
@HuesofPastel
@MintBlush
@GlittersofMoonlight
@Betches
@404Error
@Gangasta
@MuffinHead
@NotWhoYouAreLookingFor
@MicrowavedPasta
@DefinitelyNot [your name]
@IHaveaHeadache
@Bubbles&Gums
@LittleMissShorty
@NeedACoffee
@ThatCoolGal
@[your name] SaidWhat
@CrazyPlateLady
@MadamIttyBitty
@NotSoFunny [your name]
@ThisIsMyUsername
@YourCoffeeAddicted [your name]
@SawYouYesterday
@MakeTroubleWith [your name]
@ThatCuteMess
@VibeWith [your name]
@TheCalmHustler
@LilMadame
@PoisedBabygirl
@AllGoodThings
@DiaryOf [your name]
@DramaWith [ your name]
@Calm&Chaos
@BananaPie
@CandyCane
@ThatBaddieGal
@DorkyPrincess
@Laughs&Giggles
@ThatSweetTooth
@SippingCoffee
@MayhemDiaries
@CandyKitten
@ThatLilAngel
@Mashmellow&Secrets
@PageReloading
@Ladybird
@Talesof [your name]
@ [your name] InWonderland
@AnotherSmallTownGirl
@GirlsLikeSwing
@DreamerSpice
@LadyLuck
@Lettersfrom [your name]
@JustKillMeAlready
@GoingWild
@OnAForeverVacation
@WhoCameFirst
@Hugs&Kisses
@HeavenlyCharm
@PiercedTattoos
@GiveMeHotcakes
@TotalBabe
@Simply [your name]
@ThatRebel
@ShutUp [your name]
@PoseWith [your name]
@DreamlandOf [your name]
@ExoticVibesWith [your name]
@TheNameIs [Your name]
@SmoothSilk
@ScenicBabe
@PeachyVibeswith [your name]
@PinkMoon
@RubyAngel
@CalmAurora
@LemonBaby
@MauveChill
@PastelCrimes
@EverythingIsMoondust
@PrettyAlmond
@RoseLover
@YourSadLolita
@ShineWithMe
@SugarySweet
Cool TikTok Username Ideas for Boys:
If you are a TikTok influencer who is a boy, finding a username will take a bit more effort. A username should match the tone of content you create and the personality of your projects.
From some cool usernames to edgy ones, here are some unique username ideas for TikTok for boys.
@Averagebuoy [your name]
@Unfinishedsentence
@Anonymouse
@Heyyounotypu
@Kim_chi
@Beenchillin
@Justaharmlesspotato
@Notmuchtoit
@Cerealkiller
@Funnynotfunny
@Dirtbag
@Makunahatata
@Itchy&scratchy
@Injailoutsoon
@notdajamesbond
@teabaggins
@chucknorris
@tgeycallmebabadook
@isthisthingon
@hesaidshesaid
@PartTimeTechWizard
@MotorHead
@TravelWith [your name]
@ToTravel&Sing
@ArtWith [your name]
@CatchMeIfYouCan
@TalesOf[your name]
@WildWanderlust
@VibrantVoyager
@IAmWell&Good
@Hit&Miss
@PayMyBills
@LustForLiving
@ClearMarble
@ThrivingLife
@Ink&Fable
@GimmeDaPizza
@HalfPastDead
@AlwaysMakingTroubles
@RunningOnSyntaxError
@LustForLife
@ISpeakGeek
@DoingTechCraft
@RaisedByWolves
@Wanderlust&Ciggeratte
@GadgetWizard
@IAmWell&Good
@CallMeShark
@ChaosWith [your name]
@GuyWithLameJokes
@ThereIsAnErrorInDaCode
@SharkAttack
@ThatFunnyIntrovert
@ThatTechHunter
@NotSoLucid
@IWatchMovies
@DudePerfected
@TheEndIsNear
@TheManWithNoName
@TheGamerGuy
@ISeeMyCode
@LightsOut
@NerdWithSpecs
@TheAverageForumUser
@MusicMunchkin
@WhoLetTheDogsOut
@ExploringLife
@SunnySoul
@CoolCrafter
@RainbowRider
@ThatLocalCharmingFreaky
@DanceWith [your name]
@ItsMe [your name]
@AstroAdventurer
@FredCreep
@JustAnotherTeen
@ClearMarble
@DamnIncidentStories
@CrimsonPain
@MindOverMatter
@IAmWell&Good
@ByteBard
@ThatQuantumQuest
@TechnoAlchemy
@PixelPilgrim
@UrbanUprising
@YourAverageGeek [your name]
@CyberGeek
@AeroAdept
@SonicScribe
@AstroArcade
@CodeJockey
@TechnoTempest
@NeonNebula
@NovaNomad
@GettibgOuttaTheMatrix
@AeroMatrix
@NeonVibes
@GravityGroove
@VibeMagnet
@ElectricEcho
Funny TikTok Username Ideas:
No matter what, humor grabs everyone. To stand out from the competition, insert humor into your TikTok account by choosing a funny username.
It will not just reflect how fun you are as an individual, but will also be coherent with the entertaining content you share. Make people laugh with your content and choose hilarious usernames from these username ideas for TikTok.
@IWasReloading
@CozyNosey
@OnceUponADime
@MuffinHead
@HogwartsFailure
@NoThisIs [your name]
@IHazQuestion
@Heres10BucksKillMe
@JustAnotherTeen
@SnacWith [your name]
@SoMuchWorkPending
@TakemeAliens
@MyDollSpeaks
@ConfusedSinceBirth
@SnowHound
@FarTooLong
@HeyYouNotYou
@IntradouchingMyshelf
@MomsSpaghetti
@SpongeBobsPineapple
@BabyBuggaBoo
@IHaveNothingToDo
@IBoopYourNose
@PeppermintKisses
@CoolStrawberry
@Me&Who
@SnaoOutOfIt
@BreadPitt
@Me&Who
@GoneWithTheWin
@Hysterical [your name]
@HilariousHoney
@CoolStrawberry
@SassyButDumb
@AllIDoIsTalk
@SodaPop
@NoMoreHotStuff
@BeDumbWith [your name]
@MyCatSaidHello
@Dumb&GettingOld
@WhereAreTheAvacados
@IAmBehindYou
@SomewhatHilarious
@ThatBathroomSinger
@TooMuchDrama
@WhatAmIDoing
@SayCute
@NoDadTonight
@NotATrickyMind
@NeedASandwich
@MangoGoGoGo
@IJustWantToMe
@ [your name] DoingThings
@CrazyCatLady
@ThisIsMyUsernane
@UnfriendMe
@LeftShark
@PersonWithNoJob
@NotSomethingFunny
@JustGoogleIt
@Cats&Dogs
@AnonyMouse
@ScoobyCute
@[your name] TheTurf
@HotNameHere
@TakenByWine
@Kokonuts
@LowercaseGuy
@Unnecessary
@DrunkBetch
@YesIAmFunny
@HotNameHere
@FluffyCookie
@NotMuchToIt
@SillySaffron
@PunnyPanda
@LittleMissPiggy
@JollyJellyBean
@LLama Del Rey
@ThanosLeftHand
@DaddySaidNo
@PiggyDimples
@WildBorn
@DirtBag
@NameNotImportant
@IBlame[your name]
@NotFunnyAtAll
@NoSoFunny [your name]
@CheeseInABag
@PunsWith [your name]
@HoneyLemon
@DoesntAnyoneCare
@Meatball
@HahahaHero
@SoFunny [your name]
@SillySloth
@SarcasticSeagull
@LameJokesBy [your name]
@HilariousHedgehog
@GiggleGoblin
Creative TikTok Username Ideas
With a unique and creative approach, create a username that makes an impression on your audience. Think out of the box and make a username that is both memorable and engaging. Brainstorming usernames will include what you love to do. Include your love for activities or your hobbies to make a username that resonates with you.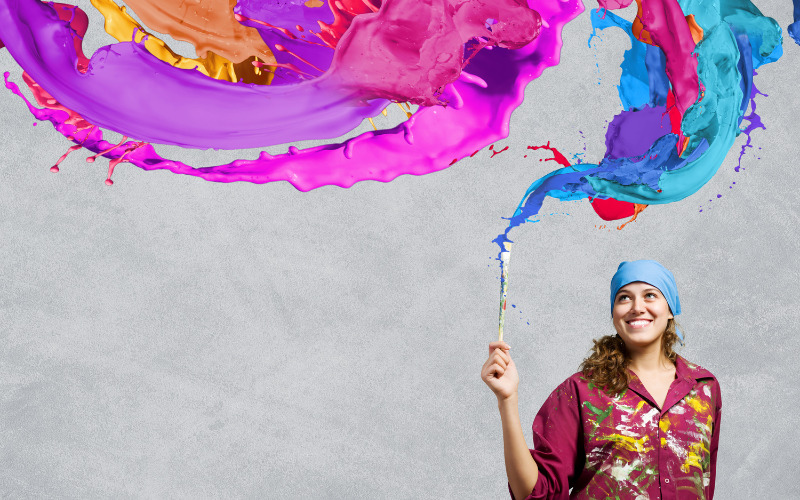 If you like art, choose a username that says so. If you can run miles without getting tired, create a username that will tell this to your users. With this, here are some creative username ideas for TikTok.
@AceInTheHole
@Abracadabra
@ZestfulLife
@ToBeKnown
@TimeAgain
@Puppies&Kitties
@ReadWith [your name]
@Running [your name]
@StrongerTogether
@Opportune
@TogetherWeGo
@LivinInGrace
@UncommonBeat
@ToLetGo
@LiberatingTheMind
@WakeAwake
@WhatsYourTrueValue
@ArtfulAdventures
@WhisperingWanderer
@EnigmaticEcho
@CelestialCanvas
@RadiantRhythms
@ExploringTheUniverse
@MelodicMystic
@WanderWith [your name]
@CosmicCurator
@ArtisticAlchemy
@DreamyDazzle
@MosiacMuse
@DreamyDoodle
@EtherealEssence
@RadiantRhapsody
@CaptivatingChronicle
@MelodicMosiac
@EuphoricEchoes
@EnchantedEssence
@WhimsicalWhisperer
@ArtfulAmigo
@DreamyDelights
@HandfulOfStardust
@ListeningToSymphony
@PensivePalette
@MelodiesOfUniverse
@TheMagicWorldOf[your name]
@TheSkyOfSatellites
@TgeLimitsOfTheSky
@ToKnowIt
@WeaveWeb
@HueSoBlue
@LostInDreams
@MarblesMe
@BorrowedHeart
@NightMusic
@TheRealWhisper
@LunarAesthetic
@MidnightHues
@CelestialAura
@DuskyMuse
@MysticGlimpse
@TheNoiseOfNights
@MirrorsReflectingMe
@PastelBliss
@TheBurningWorld
@MoonGlowVibes
@TheGlimpseOfDusk
@CloudsHighAbove
@SereneMelody
@WeBleedTheSame
@DrunkenSins
@Heaven&Hell
@WordsHungAbove
@TheVirtuesUncounted
@TheGloriousThorn
@CrumplingBridges
@MoonOnMySkin
@IWishIWas
@IEnvyTheRoad
@MurderedMyThinking
@CallItDreaming
@Search&Rescue
@WeAreAloneTogether
@Youbg&Decayed
@ALittleDeath
@Sons&Daughters
@KeepTheFiresAlight
@TheStormInside
@BreatgeThroughMe
@TgeDarkIsGone
@TheStarsAreWatching
@GentleAfterLight
@RaysFadingOut
@CivilWay
@WaitibgToBloom
@LadyFanatics
@SoftRosePetals
@TheTalesOfInk
@Meadows&Blooms
@BloomWith [your name]
@RareFinds
@EclecticCharm
Aesthetic TikTok Username Ideas
Aesthetics has impressed people and given you a way to captivate the audience with a creative username. Aesthetic usernames give you a chance to be creative and convey your style with what content you share.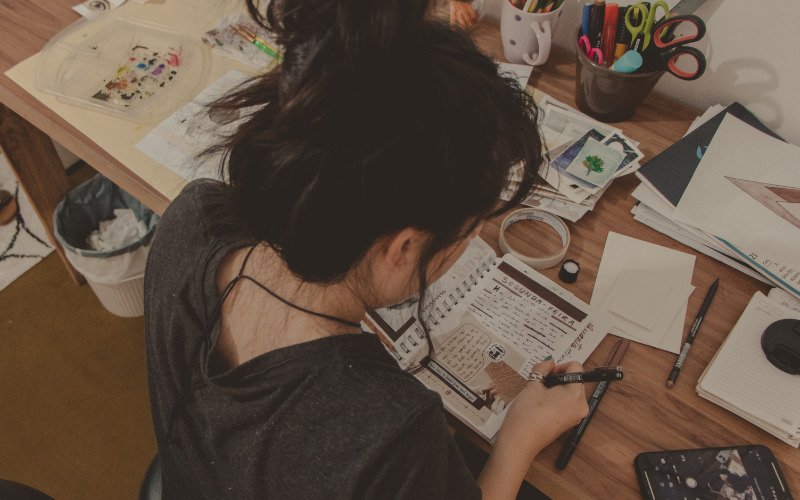 If you appreciate artful presentation or creative expression through your content in TikTok, level up the game with a unique aesthetic username. Here are some aesthetic username ideas for TikTok that will make your visitors stop just by seeing your username.
@AestheticsOf [your name]
@AmbleOak
@VersesOfAngels
@BlueMoon
@BlueEphemeris
@AlluringMoon
@Life&Virtues
@AngelicNotes
@DreamyZephyr
@ElegantSmirk
@InkFelicity
@LilacEnergy
@LyricalVista
@Honey& Cigarette
@ThatMoonChild
@PinkMoon
@DarkUmbra
@Formidonis
@NovusIgnis
@StylishReverie
@InkIt
@VividMemories
@EuphoriaWith [your name]
@WhispersOfSunsets
@Smoke& Strawberries
@WingsOfAngel
@RubyAngel
@ShinyMoonChick
@PixieAngel
@CherryWondersWith [your name]
@CelestialPassion
@EnchantingStar
@OlympusFire
@LoftyAesthetics
@ParadiseHeights
@Old&Rusty
@WhiteBug
@YellowDaisy
@HighOnMelancholy
@RedMoon
@SinkingSails
@Motgers&Daughters
@EtherealForestBee
@SinkingUnderWater
@AugustAfternoon
@LifeInBlack&White
@IsSunshineReachingYou
@MirrorsThatReflect
@YearningBlossom
@MoonBabe
@GlitteryRage
@Sweet&Sour
@WaitibgToBloom
@TheBuiltWalls
@PinkCherryWonder
@OceanDarling
@TellTheWolvesIAmHome
@DancingInRain
@TragediesWith [your name]
@GhostOfTheMemories
@Smoke&Fire
@DivingWithSharks
@DreamOfAngels
@FairyLights
@ReflectionsOfSouls
@MaroonWhite
@PinkSkies
@TragicChronicles
@IceBreaker
@HuesOfSky
@ShineOfAngels
@StateOfGrace
@TheStarsHaveFallen
@SaltOfTheSky
@AfterglowWith [your name]
@TigetherWeGo
@CoolBlackShades
@ThePoetWorld
@TogetherWeGo
@LanaDelRayInMyHead
@MildSparkles
@MadeOfStardust
@IkigaiTales
@AutumnWorld
@MoonDelights
@RusticPages
@Poison&Wine
@SpiritedLife
@25&AlreadyTired
@InkingLostTales
@SoulStoriesBy [your name]
@WellSpring
@Wake&Awake
@ThereforeIAm
@UnearthlyVibes
@IkigaiTales
@ToBeKnown
@YouthfullyVow
@TheAfterLife
@ScenicBabe
Understanding the Importance of a Good Username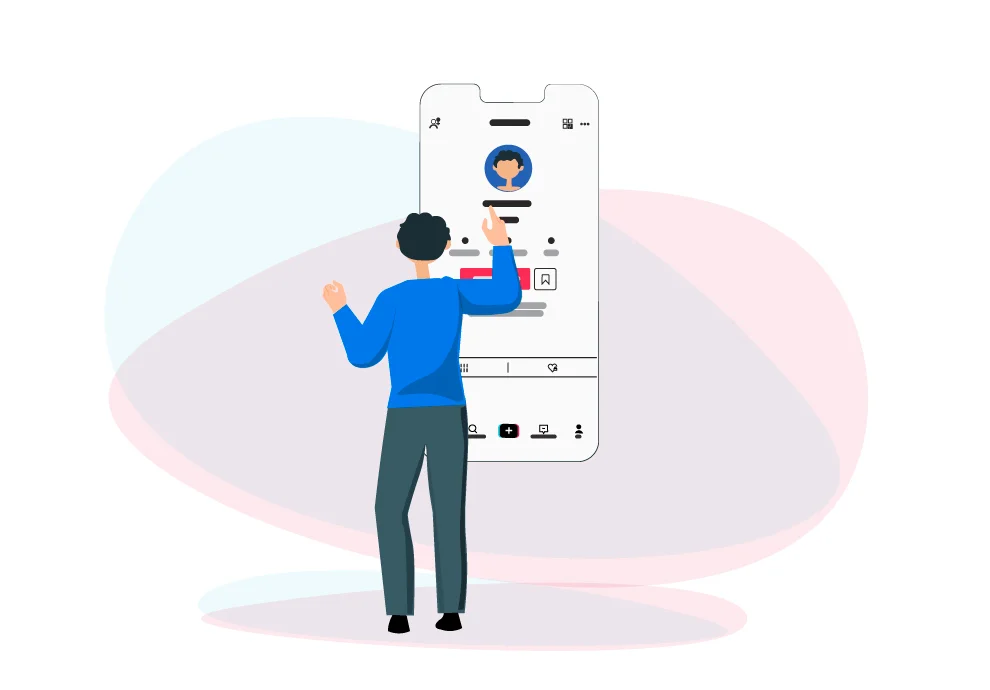 In the world of TikTok, your username is your digital identity – the first thing people see before engaging with your content. Choosing a good username isn't just about sounding catchy; it's a strategic move that can have a significant impact on your presence and interactions on the platform.
Let's understand the importance of a good username!
What Makes a Username Good?
On TikTok, your username is your online identity. Making a strong username involves a few important factors:
Uniqueness: Your username should be special and different from others. Avoid using common words or numbers.
Simplicity: Choose a username that's easy to remember and type. Complicated words or long numbers can be confusing.
Relevance: If you're sharing content or representing a brand, your username should match what you do. It helps people understand what to expect from your videos.
Consistency: If you use other social media, try to keep the same username. This makes it easier for people to find you no matter where they look.
Dos and Don'ts of Choosing a TikTok Username:
Selecting a TikTok username that sets you apart is like laying the foundation for your online journey. To help you make an informed choice, here's a breakdown of the dos and don'ts:
Do Take Your Time: Picking a username isn't a race; it's a considered decision. Devote time to brainstorm ideas that reflect your essence. Remember, this username will accompany you throughout your TikTok journey.
Don't Use Personal Information: Protect your privacy by avoiding personal info like your full name, address, or birthdate. Sharing such details in your username can expose you to privacy risks. Opt for something creative without revealing personal data.
Do Make It Catchy: Think of your username as a musical hook. The catchier it is, the more it sticks in people's minds. Combine words cleverly or play with rhymes to create something that's not only memorable but also fun.
Don't Copy Others: Imitation might be a form of flattery, but on TikTok, originality wins. While it's okay to take inspiration, don't outright copy someone else's username. Unique usernames make it easier for others to find and remember you.
Wrapping it Up
Ignoring a username for your TikTok is a great mistake. A username is what your audience will first look after once they find your account or content. This gives you a responsibility to make them stay or go.
A username can be easily created by integrating your interests, hobbies, and a touch of humor. For a sophisticated username, go with aesthetic username ideas for TikTok. Choose a Funny username, a cute username, or a username that reflects an idea of yours.
No matter what username you choose, however good it is, it is not a perfect username if it is hard to read, remember, and spell. Make it convenient for the audience with a compelling username from our username ideas for TikTok.
Related articles
How To See Your Reposts On TikTok
How to Undo a Repost on TikTok
1000+ Instagram Username Ideas
6 Ways To Increase TikTok Followers