Did you know that over 1.8 billion people use Facebook groups throughout the world every month? Over 100 million of them see Facebook groups as a significant element of their platform experience.
As groups have a such remarkable potential to generate engagement and traction, you should be well-versed in them. This article will teach you how to modify the name of a Facebook group.
To keep in touch with your community, create Facebook groups and utilize a social media scheduler to manage your group updates. Facebook groups enable you to connect with individuals who share your interests and build a feeling of community.
This blog will concentrate on one element of Facebook groups: the group's name. We'll go through how to change a group name on Facebook in various settings.
How to Change Group Name on Facebook Using Your Phone?
The criteria for being allowed to edit the group name on Facebook for mobiles remains the same; you must be the admin. If you wish to change the name of a Facebook group, follow these steps:
To begin, launch the Facebook app on your Android or iOS smartphone and tap the menu symbol in the upper-right corner of the screen.
Select "Groups," then enter the name of your Facebook group. If you can't locate it, go to "Your groups" and then scroll down to "groups you manage."
In the top-right corner, you'll see a shield-like symbol. Then, in the pop-up menu, choose "group settings."
Choose "name and description."
Now, pick the "group name" column and enter the new name for your Facebook group. When you're finished, click "save" in the upper right corner.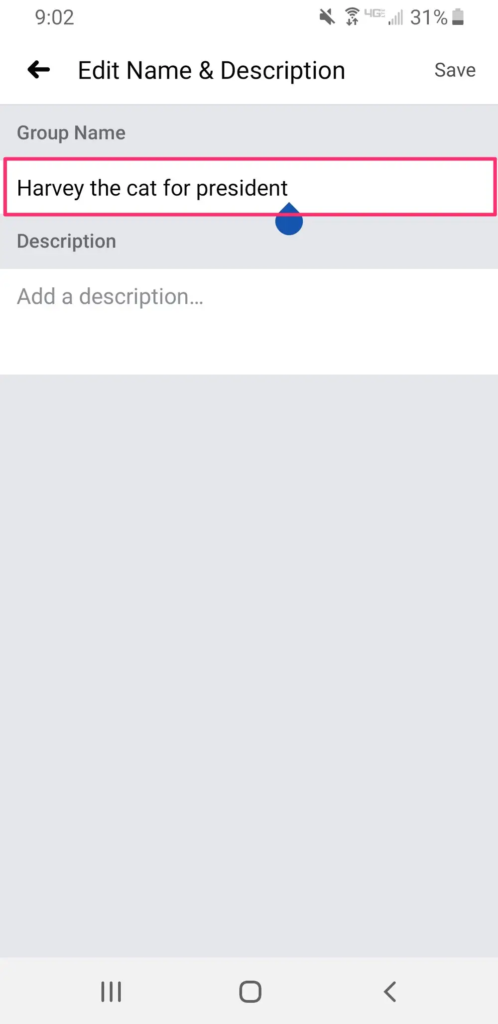 How to Change Group Name on Facebook Using Your Computer?
You must be the administrator of a Facebook group in order to rename it. This indicates you should have either established the group or been appointed as its administrator. To rename a Facebook group on a computer, follow these steps:
Log in to your Facebook account on your PC or Mac first, and then click on the name of the group you wish to change. If you can't locate the group, go to "shortcuts" on the left side of the screen.
Click "More" under the group's banner picture, and then "Edit group settings."
Click on the box with the group name next to the option "Group name" and fill in the new name of your group.
When you've finished inputting the group name, scroll down to the bottom of your screen and click "save."
After completing the above procedures, the name of your Facebook group should have changed. The change notice will be issued to all group members automatically.
Who Can Change The Group Name on Facebook?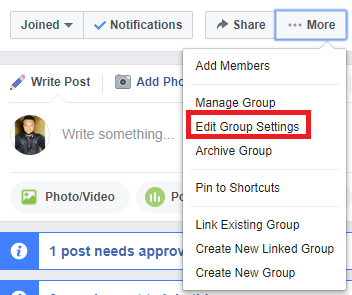 As an administrator, you will have the freedom to change the name of the group as you see fit, as long as it fits with Facebook rules.
Whoever starts the group or page becomes the administrator by default and can nominate others as administrators as well. Now we'll look at how to modify the name of a Facebook group from various devices. But first, let's look at why you might want to update it.
When is it OK to modify the name of a Facebook group?
Facebook groups can be created for a number of reasons and cover a wide range of themes.
Others groups are for support, some for inspiration, some for finding job, while yet others are simply for fun. Brands can even create groups for people to share their experiences.
Changing the name of a Facebook group makes the most sense when the group's audience (its members) has changed their interests. This might occur when a group about a certain product receives an upgrade.
Another example is when members' conversations are mostly about a single issue, and you want to modify the group to reflect that.
Another situation in which changing a group name makes sense is when you want to make the Facebook group more (or less) brandable.
This might be for a group affiliated with your Facebook Business Page or if you're separating it from it.
Wrapping It Up
Changing your group's name is a simple approach to reacquaint your members with the purpose of your group instead of starting a new group and building it from the ground up.
Hopefully, this post has helped you figure out how to modify the name of your Facebook group. And perhaps helped you solve any issues you may have encountered.
Since we are here, Are you looking for something much more revolutionary which will even help you make content! Sign up for Predis.ai today!

Manage your social media channels and also improve engagement by designing interactive posts within a few clicks.