Instagram Stories have become an integral part of the platform, allowing users to share short snippets of their daily lives with their followers. One popular feature of Instagram Stories is the ability to add multiple videos in one Story. This creates a dynamic and visually exciting experience for viewers, giving them a glimpse into different aspects of your life in a single Story. In this blog we will see the quickest way to add multiple videos in one Story on Instagram.
Adding multiple videos to one Story on Instagram:
1. Open the Instagram App and Navigate to the Stories Feature.
The first thing you will notice at the beginning of this process is that there will be Plus or Add button at the top of the screen. This is the Stories feature. Tap on the Plus button to access the Stories camera.
You can also slide to the right, then switch to Story.
2. Record a video by pressing the record button
You will be taken to the Stories camera where you tap on the camera icon. You can either take a photo or record a video by pressing and holding the capture button. If you just want to upload a photo or video directly from your phone gallery, tap the Gallery icon at the bottom left of the screen to select a photo or video from your camera roll.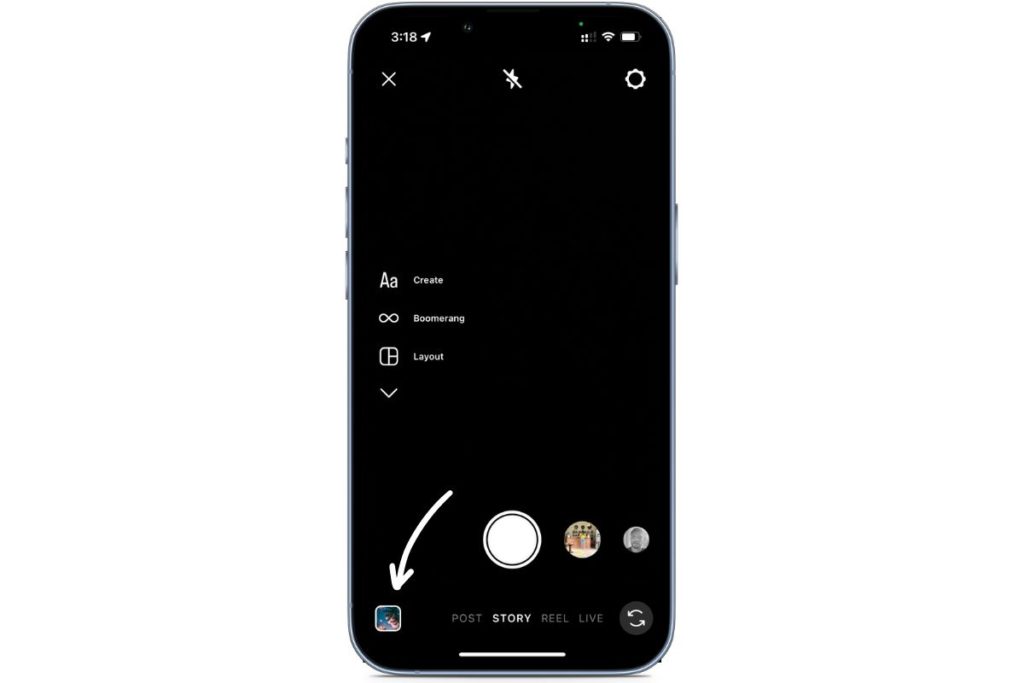 3. Add Multiple Videos from Your Camera Roll
In addition to recording videos directly from the Stories camera; you can also add multiple videos from your camera roll. On the left side of the screen, you will see a Gallery icon at the bottom of the screen, which you need to tap in order to access the gallery.
Tap on the Select button to select multiple videos at once.
Select the videos you'd like to add to your Story. Then tap on the Next button.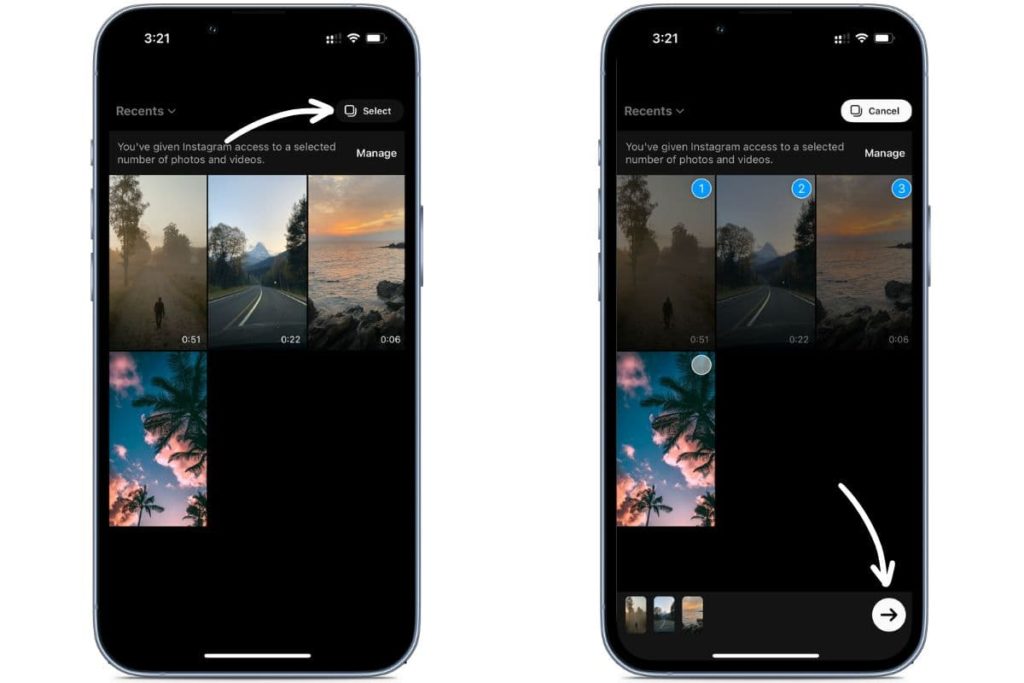 4. Edit Your Story with Text, Stickers, and Other Creative Tools.
Once you have added all the videos you wish to include in your Story, you will be able to edit them with creative tools in order to make them look even better. Instagram offers filters, text styles, music and stickers, that you can use to make your Story unique and visually appealing.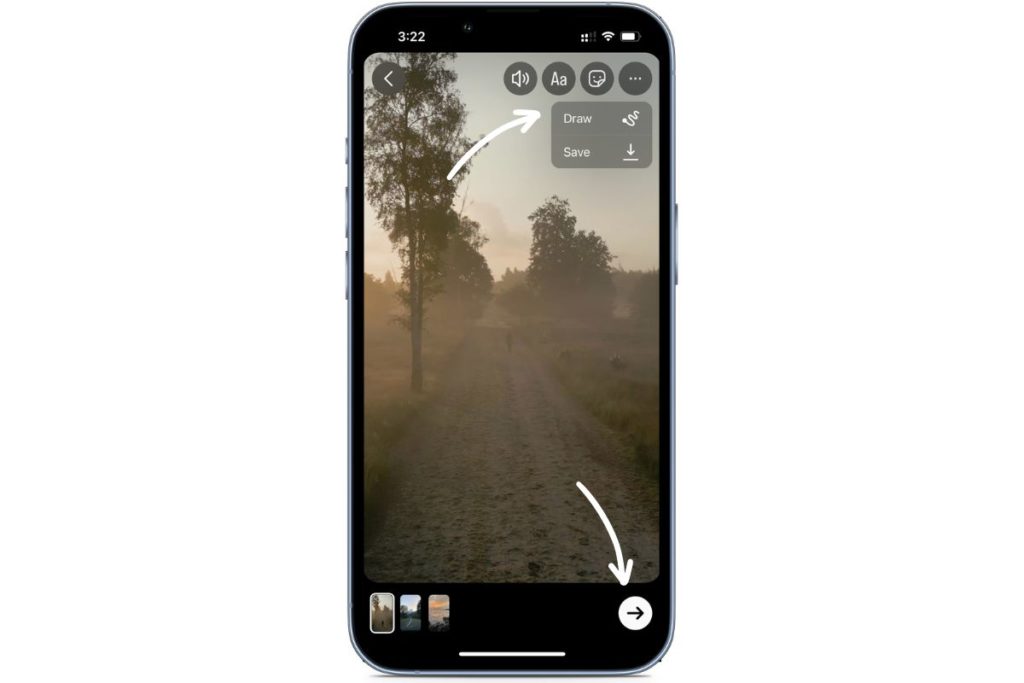 5. Preview Your Story and Make Any Additional Edits Before you share your Story.
You should be able to preview the story and make any additional edits as needed. This will allow you to make sure everything looks exactly how you want it to and make any last-minute changes.
Once satisfied with your Story, press the Share button to post it on Instagram. Your followers will then be able to view your Story and see the multiple videos you've added.
Benefits of using Instagram stories and videos
A great approach to interact with your followers and give your content a personal touch is by adding videos to your Instagram story. Videos can be utilized to highlight your products, show off behind-the-scenes content, or provide a sneak peek of future content.
A more personal connection with your audience can be made through the use of videos. You can use them to respond to inquiries, share details about your life or business, or simply provide a fun update. Videos are a terrific way to engage your audience and connect with them, no matter what you use them for.
Below are some advantages of including videos in your Instagram stories:
Videos catch viewers' attention better than photos do.
Videos are more likely to attract your interest than images when you're going through your feed. So, using a video is a great approach to make your story stand out.
You can use videos to present a story more effectively.
Instead of merely telling your audience what is happening, you can demonstrate it via videos. This is especially beneficial for conveying a complex concept or an emotional message.
Videos build a closer relationship.
You may engage your audience more meaningfully by using videos. People can see and hear you, which gives them the impression that you are physically present with them.
Videos are shared.
If viewers find your video story entertaining, they are more inclined to share it with their friends. By doing this, you may be able to reach a larger audience and tell your story to more people.
Wrapping It Up
Adding multiple videos in one Story on Instagram is a great way to share different aspects of your life and create a dynamic and visually exciting experience for your followers. Whether you're recording videos on the go or selecting videos from your camera roll, the process is straightforward. So why not try it and start sharing multiple videos in your Stories today?
You may also like,
Aesthetic Story backgrounds for Instagram.
Instagram Story Ideas for Birthday.