Offeo is an online video maker that provides users with a wide range of tools and features to create stunning videos. It has a library of customizable templates, music tracks, and sound effects to help users create professional-looking videos quickly and easily. It also provides users with tools to add text, images, and graphics to their videos. Additionally, the tool has a range of editing features, such as trimming, cropping, and adding transitions.
However, one potential drawback that Offeo users may face is that it does not offer a free trial. But it offers a 30-day money-back guarantee if unsatisfied with the product. So it is wise to look for a Offeo Alternatives before investing your money.
Why switch from Offeo?
You should consider switching from Offeo if you are looking for an AI-powered video maker or need features such as automated video editing, voice recognition, and natural language processing. Additionally, you should consider other tools if you need features such as collaboration with others on projects in real-time or access to a library of stock videos and images.
With that, let's explore some of the top alternatives for Offeo and how they can be used for creative videos easily.
Alternatives for Offeo:
There are several alternatives to Offeo that offer similar features and functionalities. These platforms allow users to create engaging video content without extensive video editing experience. Let's see
1. Predis.ai:
Predis.ai is an AI-based content generation software that offers one of the best alternatives for Offeo. It has a range of features, such as automated video generation, caption and copy generation, to help users create professional-looking videos quickly and with minimal effort.
To create a video, you need to enter a small text input about your product or service and Predis.ai will generate complete video with the caption, animations, transitions, text inside video. All of this in your brand colors and with your logo. You can also customize visuals and audio tracks and add text elements.
Predis can generate single posts, carousels, square and vertical vidoes with AI. It also comes with other AI features. And Yes, Predis.ai does offer a Free trial as well as a Free Forever plan.
What customers say about Predis.ai?
2. Biteable:
Another alternative is Biteable which helps businesses create engaging, on-brand content for social media platforms and other marketing channels. The software offers several key features, including a user-friendly interface, a wide range of customizable templates, and a large library of stock footage and music.
With Biteable, businesses can easily create professional-quality videos without the need for advanced editing skills. Users can choose pre-built templates, including product demos, explainer videos, and social media ads, then customize them with their own branding, text, images, and video clips. In addition, Biteable offers a range of royalty-free stock footage and music tracks to help users create compelling visual content. Their prices start ar $49 a month. Sadly they don't have a free plan.
What users say about Biteable?
3. WeVideo:
WeVideo is a web-based video editing platform with a user-friendly interface and a large variety of plans to choose from. WeVideo offers powerful editing capabilities such as a screen recorder, webcam recording, and multi-track editing support.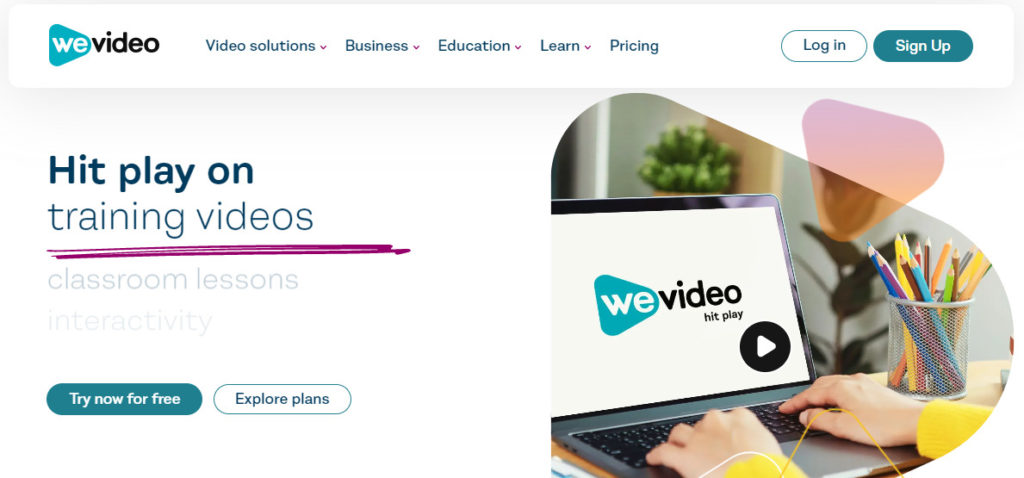 The software has a vast collection of media elements, such as music tracks, videos, and images, that you can use to create engaging videos for your brand or social media platforms. Additionally, WeVideo allows users to collaborate with others on their projects in real time. They have a Free plan with limited features.
What customers say about WeVideo?
4. Vyond:
Vyond is a highly versatile video creation platform that caters specifically to businesses seeking to elevate their brand through visual storytelling. It goes beyond allowing users to add text, photos, and videos. Vyond provides editing tools such as transitions and filters; it helps build character-driven stories and compelling data visualizations that engage audiences and deliver results.
Vyond allows users to easily create captivating animated videos, all while providing an array of customization options to tailor each video to their needs. The pricing starts at $25 a month. They have no Free plan.
What users say about Vyond?
5. Adobe Express:
Adobe Express makes it easy for non-designers to create engaging videos with numerous templates, icons, photos, and videos. The tool provides users access to an extensive library of customizable templates, premium music tracks, and high-quality sound effects, all of which work together seamlessly to help users quickly and effortlessly create stunning videos.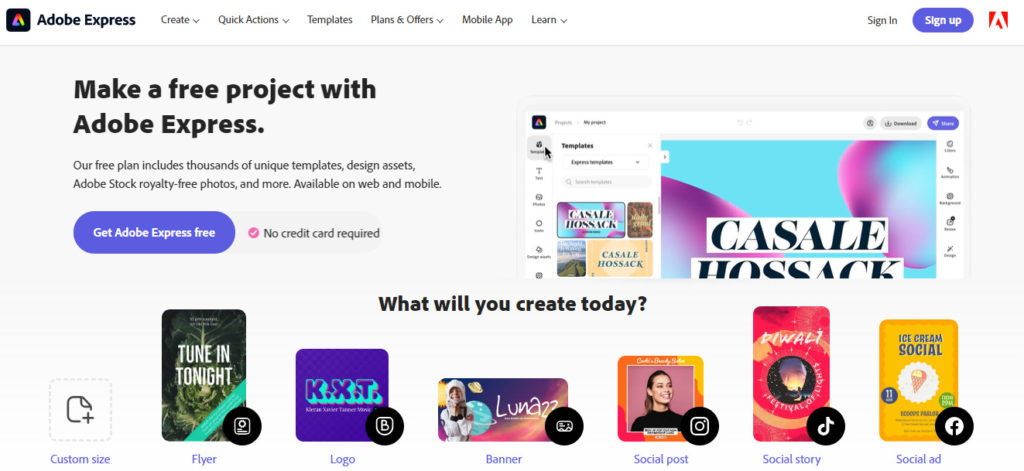 It also has tools to add text, images, and graphics to its videos. Adobe Express also offers a wide range of customization features and the ability to export videos in HD. Their prices start at $9.99 per month, they also have a free plan.
Adobe Express differs from Predis.ai in that it does not use AI-powered features such as automated video generation, and text generation.
What users say about Adobe Express?
6. Animoto:
Animoto is an all-around video editing software solution that offers a comprehensive suite of features for creating high-quality videos. Animoto offers templates for various industries, such as real estate, e-Commerce, and more, allowing businesses to create custom video content that aligns with their brand identity.
Additionally, Animoto offers advanced capabilities, such as voiceover recording and seamless video marketing options, enabling businesses to produce professional-grade promotional materials easily. Overall, Animoto is an excellent choice for organizations looking to produce visually compelling and effective video content. They have a free plan, and the paid plans start at $8 a month.
What customers say about Animoto?
7. Renderforest:
Renderforest, like Biteable and Animoto, offers a library of templates, music, video clips, and editing tools such as transitions and filters. In addition to these features, Renderforest allows users to create animated videos and offers a variety of customization options.
They have a Free plan and their prices start at $9.99 a month.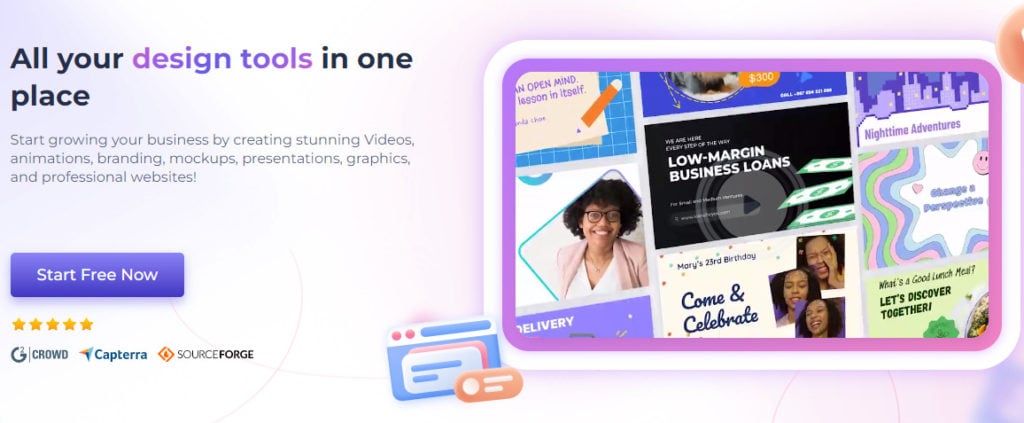 What users say about it?
8. VistaCreate:
VistaCreate, unlike other tools like Predis.ai that offer a broader range of features for generating social media content, is focused specifically on content editing.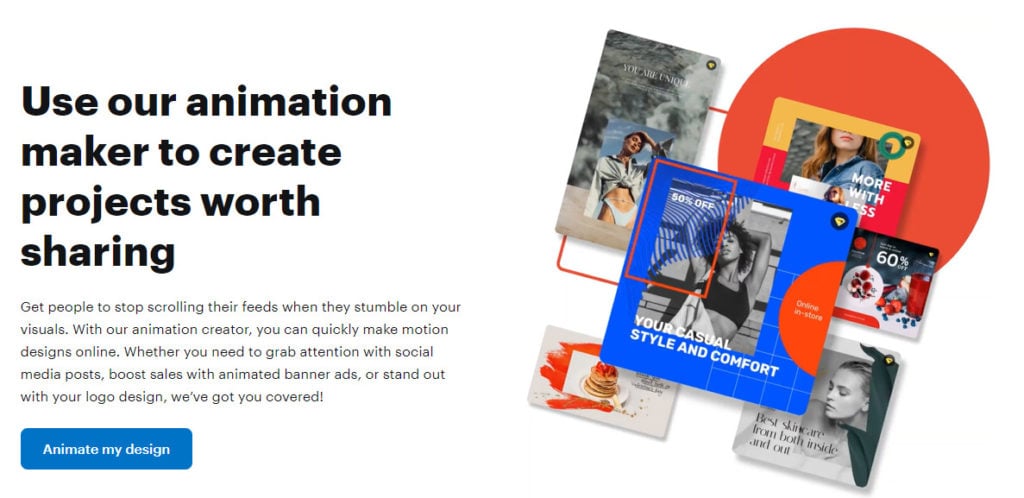 It can be used to edit creatives and photos and create visually engaging stories automatically. VistaCreate has a Free plan and the paid plans start at $10 a month.
What customers say about VistaCreate?
Wrapping it up
Offeo is a great tool for creating engaging videos, but you may need another tool due to its limitations. There are many alternatives available that offer similar or better features, including Predis.ai, Adobe Express, Animoto, and WeVideo.
These video editing tools provide unique features and benefits that can help you create useful, engaging videos for your personal or business needs. Whether you're looking for automated video creation or advanced customization options or creating videos for your blog, social media, or marketing campaigns, these programs will surely provide the necessary tools.